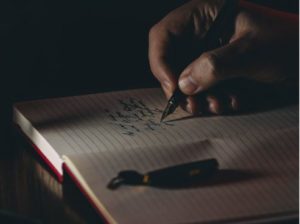 "I'm grateful for it. I too pray for you by name. Your books and podcasts have aided in my spiritually development more than any church I've attended." Jay
"Truth is, I'm just learning the Bible myself. I've been reading and researching it for the past year or so, so I'm not educated on it yet. Thank you for all the work you do. I enjoy listening to your podcast and reading your documentary. I've learned a lot from them. God bless you friend."
"Brother Todd, Very good sermon! Thanks," Mark
"You are hitting home runs on safeguardyoursoul podcasts brother keep going! Praise God." Derek
"I appreciate you looking out for souls across the world. Thank you and God Bless!" Di
"Just got through listening to your podcast on Bible versions. Very well done. Very informative. And yes I did check out the King James Bible Scriptures and other versions. You were right. I will be sharing this on my page as well. Thank you." Hank
WHEN a saint of Christ prays for the cross of Christ to begin taking full effect on your life – YOU WANT TO KEEP THAT BELOVED DISCIPLE IN YOUR LIFE – THEY ARE AUTHENTIC!!!!!
From Jon Crane: "I am praying according to Col. 4:12 "that ye may stand perfect and complete in all the will of God", and Isaiah 32:17 "And the work of righteousness shall be peace; and the effect of righteousness quietness and assurance for ever." May God be praised for the work of your ministry to all the saints in Christ Jesus. And may we all be changed into the image of Christ as we die daily so that the Spirit may quicken our mortal bodies to glorify God in all that we speak and do, Amen. And much love to you brother!" Jon Crane
"Thanks for the prayers and I'm praying for you as well and for your fine work. You take on some difficult positions and subjects by the horns and I admire that. I'm not surprised you used to be a boxer. That's that go in there and mix it up attitude is still with you I see. I'm glad that you're reaching out to other men, too, to help them stay close to their faith and true to who they really are. It's really good to talk with other men like you who understand these challenges and are not trying to sweep them under the rug that the popular culture sets out there for us. Some of our views are not popular. On the other hand, I think that many people agree with us but they're afraid to agree with us in public." Steven
"Thankful for your messages!" Patricia
"God bless you brother Todd and your ministry. May God's precious and powerful Word continue to be spread among the souls that need Him." Madelene
"I appreciate hearing the Word of God through your show. Am grateful for the timing of the messages God puts on your heart to share as it seems to always be exactly what I need to hear! Thank you for following your calling and speaking the truth plainly and boldly! Just received a check I hadn't thought I'd get. Felt called to share 1/3 of it with your ministry. I appreciate the boldness and how you speak the truth and am grateful you share your gift in a way you can reach so many people. Thank you for telling me what I need to hear instead of what I want to hear! May 2023 be a year filled with truth, hope, and love." Julie
"Thank you for standing on truth!!" Cindy
"May you continue reaching out to people who want to know who Jesus is. God's Blessings always." Maudrie
"I am so grateful for finding safeguardyoursoul.com. This last week I have been blessed with your work, as this is where I go to for my daily Bible studies! And will continue. And will be sharing with many. I pray that the Lord blesses you and your family abundantly, you have truly been a blessing to me. I have a husband and 2 teenagers that have not grown up in the Word of God. Please pray for us!" Darbi
"I thank God for Safeguardyoursoul.com – saved this poor wretch who had stained his white garment with the filthiness of the flesh and many false gospels born out of hell. I pray the Father stablish your heart perfect in Christ Jesus and that the light of his glorious gospel will be abundantly supplied unto all the saints in his name." Jonathan
"Todd, I share your podcasts. There's a few that appreciate your teaching. I'm hopeful that some will make a donation. The main herd is not paying attention to their salvation, as you know. Many think that memes will win the war. There are some that realize we are in a spiritual war, but these are the exceptions. Sorry you have so much on your shoulders. I will pray for Jesus to remove this burden from your shoulders. May God Bless You and bring You Help, is my prayer to Almighty God. I thank Almighty God and give Him all the thanks and Glory, In Jesus' Name, Amen. Your Brother in Christ," Mark
"That (the new shorts videos) was solid perfect truth! Nailed it brother!! Always! Keep going!" Derek | SGYS YouTube Channel
"Thad Fiscella's music in the background made the video all the more powerful. I listened to one of your podcasts today when I was at the gym." Jay
"May everyone who hears this message 'The Opening of our Understanding' podcast, walk away with hands and face up in the praise of Him, who is our Maker, Sustainer, and Deliverer!" David Taylor
"Great podcast, 🔥❤️ – DID Jesus' Apostles Teach "Eternal Security"? [podcast] EVERYONE should and needs to listen to this. I found that too many believe that sharing these harsh truths that come from the Bible is putting out negativity……. Why anyone would think that God's words are negative is beyond me. With this way of thinking, says a lot to me, of what their true beliefs are…. sad. – Thank You for putting up another great podcast, and I pray that everyone will take the time out to give it a listen to. God Bless! 🙏✝️
"I am reading I Die Daily (3rd time) 😊  I keep the devotionals (Moments with Our Master) in my car and give them out around town or at work. Thank you again." Madelene | Book Store
"Hi Todd, I have had a tremendous last 2 years. Thank you for your web site. I have not trusted the churches for the past 5 years. I saw satanic hand signals from pastors at the pulpit.  I am discussed at thes massons and illuminati that has infiltrated the church. I do believe i have to be saying something to the masses. Not know how to. Thank you," Tess
"Thank you for the Bible Lesson. Todd, I share your podcasts on Truth Social and they seem to ignore it. Maybe a few follows. What you said in the last podcast is true. Most are following false prophets instead of staying in The Word.  Seems most do not really want the truth – just hear what sounds good to them. Sad. Of course, I will not give up trying. May God Bless You," Mark Hutchins
"Great podcast! I'm so grateful for this podcast! I'm learning so much! The quality of content is incredible, helping it all to become real in my life. My spirit has been strengthened so much by it! Thank you!!" Matthew
"Good day to you Todd. Thank you so much for emails. They are a blessing. God bless you." D.
"Yes brother please pray for Dad's salvation. Thank you Brother and thank you for being my friend!!! Love ya in the Lord. I got a couple people listening to your podcasts. They are hooked and both thanked me. No it was Jesus. Not me or you.. Keep going and stay in the cross life.. you are a vessel to Christ and reaching the church that so wants the fear of the Lord!. The churches or 80% of the church have robbed the sheep of that.  I pray for you because you are for sure on satan's hit list and your family!" Derek
"I got this book (Authentic) and I'm not that far into it yet, but wow is all I got to say about it. Awesome so far." Papaw Cline
"Todd, You would not believe the interview that I had for a position at a church. They do NOT preach against sin! How grateful I am to have listened to one of your podcasts prior to my interview, and that I am rooted in Scripture. They said the scriptures on homosexuality were MISINTERPRETED! You would not believe how shocked I was! They have non-binary teen attendees. Talking about they want to welcome every one. Todd, they sounded like hippies! It has left me spiritually sick." Jay
"Nice! Thanks for the info bro and thank you for what you do. I thank God for your life bro. May he continue to bless you abundantly!🙏🙏🙏 Now I can ride my bike and safeguardyoursoul." Marcus
"Todd, I just wanted to thank you for your consistent, persistent, and effectual God-given ministry of exposing deception from the pulpits of Christendom in our nation for not only my own personal benefit but also the benefit of all those who have ears to hear.  Your ministry taught me a lot I didn't know and brought to light the true meaning of things I thought I knew but actually didn't.  Deception is more rampant than I've ever seen it in my 79 years as a citizen of the now 'Divided' States of America.  It is amazing to me that no one else in Christendom seems to have been given the discernment you have for exposing deception.  God has given you an extremely sharp spirit of discernment and a gift for supporting that discernment from scripture through your writings and podcasts.  I've not seen such a spirit of discernment anywhere else but in your ministry.  That must be the reason for deception being so rampant. No one seems to be exposing deception to the degree necessary for people to begin questioning what the gun-slinging spiritual leadership in the church is shooting from the hip out of the pulpit. Since finding your books I've been warned and made amply aware of deception in the pulpits and  improved my own discernment.  Your ministry during these times of apostasy (1st Timothy 4:1 KJV) will never be any more popular than that of the prophet Jeremiah.  God told Jeremiah that the kings, the prophets, the priests and the people would fight against him but they would not prevail.  In fact, the kings, the prophets, the priests and the people sought to kill Jeremiah for telling them that Jerusalem would be destroyed if they didn't repent.  A ministry such as yours, during these present times of apostasy, won't make you a sought after speaker in the pulpits of organized religion nor will it make you a best-selling author since what you have to say runs counter to the commandments and traditions of the majority of mere men in positions of leadership. May God continue to bless you and your ministry, Your brother in Christ," Paul
"Sign me up for anything you have on early churches and leaders. Before your article on eternal salvation I believe I was falling away. Thank u for this article!! Definitely a wake up call!" Anna
"I am so thankful for your ministry and messages and for standing on the truth of God's Word. I've lived in Texas with my husband for 22 years now and started to be exposed to the OSAS nonsense about 12 years ago and about 5 years ago to Calvinism.  I was just shocked to hear that my friends believed this stuff and have been hearing it more and more.  I had to leave my church and have been diligently seeking a church that does not teach any of this stuff, but it seems hopeless.  I was hoping that you might be able to direct me to a church that you know of who is teaching the truth of God's word. I look forward to hearing back from you. …. Thank you for your reply and the verses you shared. I will add these to my memory list and will be praying for God to increase your impact for the spreading of the truth and an awakening to these false doctrines. I do believe Jesus is coming very soon. See you on the righteous side. Blessings," Cindy
"Good morning brother IN Christ Jesus…I'm always thankful for your fruit you produce and the words if wisdom you've always helped me with. God bless you and please don't stop praying for my strength IN Jesus." Chris (saints, please pause and lift up Chris – Colossians 4:12)
"I have given out all my Moments with Our Master daily devotionals. This devotional is awesome. People are so grateful and thankful when I give them one. This summer we had three young guys come by from Petra church across the road from us. One was leaving for college and the other two were in high school. I told them that I had an excellent devotional I'd like to give them, and each said yes, they'd like to have one. It was a blessing to them. We had a good visit sharing the faith and truth of God's Word. They were eager to receive the Word. Their visit blessed us. When you can, please send a few more of the devotionals plus the books Ready for the Lord's Return, and The Original Gospel." Darlene | Store
"Hey Todd. Been off social media for long time…met you in the Rockies in a coffee shop. Got your book that day …great book. Needing prayer for my health…also satan has come against me in a very serious and terrible way which could change the rest of my life…thank you for your faithfulness…." Paul
When he saw and heard the message one man said: "I wouldn't have believed it before but I believe it now." | How to Recognize a Fake Bible [pocast] A lady how also read and listened to this podcast responded with "Wow! Blindness here! Thank you for bringing this to my attention! I'm embarrassed."
"Love your preaching on the truth and especially exposing the heresy OSAS no doubt the devils' number one snare to believers." Mark
"Thank you! Your site is a great resource for equipping the Saints! I've been using it for a few years." Billy Green
"I'm so happy and encouraged by the daily verses from safeguardyour soul.com" William (Africa)
"I just read your page The Flesh will Never be Reformed it Must be Crucified [podcast] My first thought after reading it was 'You Know'.  Very few of the modern day church knows the truth, but you know. It's nice to know you know. 😁 " Douglas
"Keep preaching "the word" brother." B.
"As I'm writing this, I am reading the Deceivers and False Prophets Among Us. I am about 3/4 of the way through this book and oh my goodness. It is so nice to have someone else share the things that I believe in because you don't hear very much of what you share in the world today. Thank you for loving and speaking the truth brother. Keep it up." Papaw Cline
"My name is Lisa Rene and I found your website a while ago. I shared it with a pastor who insisted on quoting Spurgeon. The reason I am emailing you is that I would like to participate in the Bible School. I crave God's Word taught properly. The –osas– lie was something I thought was true, yet it confused me too. Thank you for shining light on this very important issue. I look forward to growing in my relationship with the Lord and living my life as He wants me to do. Thank you. Warm regards," Lisa Rene
"I like that you are adding prayer request to the emails! Keep that going. When us believers are gathered in His name, two or more, there where will find Him." Jay
"Hello. I am enjoying your podcast and the content. I like it. You are posting some good content. I especially like the way you are pushing back against the evil 'gender' folly that is so pervasive in contemporary society. It's good to talk with another man who understands these issues and is not afraid to confront them. Thanks for posting them." Steven
"Praise God!! With everything going on especially very possible WW3 coming, people are looking for answers and want to get right with God. I plug safe guard everytime there is a opening too. To Christians and lost…Especially believers … Even on Trunews live message board often. Lots of believers on there. Now by no means am I saying I am responsible for those numbers. Not at all. I just got to tell people saved and lost alike because this is real true teaching of the Bible instead of seeker friendly watered down false gospel. This is not weak at all … But pure truth with love. It's changing my life slowly and Thank God for it! And thank you Brother as well!! Keep going. God is good!!! Keep going Brother. This site is red hot for Christ!!!" Derek
"SGYS has turned this lukewarm Christian into a disciplined learner. It was your work that convicted me of my idols. Now, first thing in the morning, I meditate, memorize, and minister the Word. I communicate with my Heavenly Father. It is Him I aim to please." Jay
"Dear Todd, Special Christian greetings to you in the Name of our Lord and Savior Redeemer Yahshua who is soon to come. I want to thank you for the wonderful work you are doing by proclaiming the Everlasting Gospel around the whole world. It's not easy as you are spending alot of Shekels. Please never give up and very soon you will be rewarded. They're many Christians who are Millionaires but they don't supporting God's work, they're just spending their funds to purchase expensive things of this sinful world while the work of the Most High is suffering, very sad person. Thank you so much for the support you are doing here without you nothing can be happening. Your Website really contains the accurate truth of the Bible nothing but the whole truth and I found it is very helpful in my missionary work. First,I thank God through Jesus Christ for your Ministry,that your faith is spoken of throughout the whole world. For God is my Witness,whom I serve with my Spirit in the Gospel of His Son, that without ceasing I make mention of you in my Prayers. Thank you so much for the good work you are doing and very soon we shall meet on that Great Day. The End is near! Are you ready? Time is not with us, time is running out, no time to be resting at home,the work of the Most High God must be accomplished. Amen!" ELDER CHABBY ALFRED CHABALA
"God has NEVER EVER failed me. Humans will fail. We're set up that way after the fall, but that's why Jesus is so needed. Thanks for doing what you do Todd. Thanks for the prayers in advance. Praying for you and others like you. You are all very much needed for such a time as this!" Wendy
"Hi. My name is Brock aka Papaw. I just got done reading your book called Predators in Our Pulpits. I was blown away. Thank you for the courage to write this. It is so right on. Wow. I started reading it for the 2nd time. I've often thought something wasn't right about "churches" being in a building. Now I know their not supposed to be. This book has encouraged me in so many way. Thank you so much." Brock
"I only listen to a few podcast preaching and you are one of them. Thank you for your messages." Will | Podcast on SGYS | Apple, Spotify, Google Podcasts
"I recently came across your website after there was a discussion about repentance in our Bible study group. I was always with the understanding that true repentance was a change of mind whereby behavior would follow. No one can behave inconsistently with that which they believe. Many in the group, however, said that repentance was a process…repent, repeat, repent, etc. Needless to say, I was encouraged to have happened on your website. I have enclosed a very small token of appreciation. I will purpose to read and listen to your teaching. It is rare to find solid preaching so I will try to glean from it as much as I can. Keep pressing," Sunny
"Wow! A lot of people listen to audio books. I am a former public library employee, so I know. These changes to SGYS will touch more people in different ways." Jay | View the book Raised Up on Audible
"Your podcasts are a blessing." Penelope
"I cannot say it enough: SGYS has been a beacon for my walk with Christ." Jay
"Praise God! Real Christian truth people are hungry for! Luke warm soft messages people spiritually die and some know it. Keep going Brother!! I just want you to know I've been doing things in a right way that a year ago I'd never do. Keep praying for me please. I so need them. I'm praying for the ministry and you and your family and that many get saved and stay saved!" Derek
"Good Moring Brother. We have listened to the wonderful teaching podcast the 7 Churches of Revelation. Wow this Blessed me so much. We listened to it the second time. So much to absorb. This kind of teaching is not taught in the modern churches. Brother Paul Roberts is a blessing for all he shared of the Holy Word. I was very hungry to hear what you both taught . This is truly missing in many many churches. You keep the truth coming to us so much on sgys. I see alot of new podcasts I want to hear. You are blessing to the sheep. You feed us well in the word. God Bless you Brother." Darlene
"I like that in the background while you speak the word. You are right about the music in the background while pausing in between. It's the subtle things our minds don't pick up on that we feel. I think the music is a great idea in the background to keep the flow going. Love you brother. Isn't it awesome being creative and through God doing his work? He's the ultimate CEO … spreading his Word and doing His work through your website, podcasts, and you are continuing to be creative. Love you brother." Stephen
"Thank you SO MUCH Todd. I really needed that. Bless you Todd. Your faith and attitude encourage me and spur me on. Going through a really difficult time right now." Ric
"You are such a blessing in my life! I appreciate your teachings and your pure heart and love for our God. Thank you so much for all you do. You are appreciated. With sisterly love," Suzanne
"What a blessing it is to listen to these podcasts. Line upon line — precept upon precept. Thank you so much for your ministry in the Word. Don't know what I'd be thinking and doing these days if the Lord hadn't seen to it that I get some good Bible sense from sgys!" Debbie Lord
"This is an extraordinary read, & I am grateful to be able to read it. It is encouraging, & the truth. Thank you.." Elizabeth | Occupy Till I Come
"Love what you have going on – do you produce all the content, written, video and podcasts? If so, WOW!!!"
"Probably one of the longest recordings you've had in awhile huh? It's rich of great information, verses and truth. I love it. You did a great job as always. Let's get coffee this week. Wednesday morning sound okay? Love you brother. Best Regards," Stephen | Proverbs 13
"Excellent. Just finished listening to this message in Dispensationalism Exposed. Thanks for sending it out. I will be sharing with friends. I hope many listen. I didn't realize till lately this thinking was out there." Sharon
"Thank You Lord! And thank you, for endeavoring tirelessly to bring your readers the very best material from God's Word that you can in the way that pleases Him, with efficiency and boatloads of love." DL
"Hello brother Todd. Still working a lot praise God. and slowly healing in the right shoulder thank God! You are on fire for the Lord with the podcasts. Keep going, I listen every morning around 3:30 am before work and it sets the tone. I also read scripture as that's a must as well. Praying for ya your family and the ministry daily or try too! How have you been? Oh those supplements you suggested are working thank you!! Praise God." Derek
"I've read six of your books this year alone! I can't believe it. My soul constantly craves God's Word. What I love about your books is that you give explanation and application of scripture; you give examples of it in our lives as well. You have a gift of ministry." Jay | Store
"Thank you so much for such an amazing precious gift. God richly bless you." Francis | Authentic: Disciple of Jesus
"Just watched with my husband the Podcast titled Perilous Times shall come! May God add a Blessing to your ministry daily in Jesus Name! We will support your efforts to reach the Lost ! Thank you!" B.
"The podcast When Your Faith is Tested is so good. Convicting as always — down deeeeeeeeeep." Debbie
"Love the story you did on Asa. Hated what happened to him at the end. That was truly heart breaking and bothered me. It is a warning to us for sure! Please more Bible stories like that brother. Go with what the Holy Spirit takes you though. Not me lol but I loved the Bible story as well it relates so much to real life. KEEP GOING!" Derek | The Curse of a Divided Heart and Blessing of a Whole Heart! [podcast]
"Very good podcast! Thank you." Mark | Stalked by Satan
"Last night I found your excellent article about how the modern day pharisees are running the seminaries and Bible colleges. I already had connected the dots and figured it out, but your article was the first time someone had the courage to put it in print. It was truly outstanding. Do you have a PDF you can send me? I would really appreciate it. I host a Bible Study at my house, and would love to share this information—plus share it with my pastor!! He needs to unlearn a lot!!! Thank you. Judy, CA | The Biblical Case Against Seminary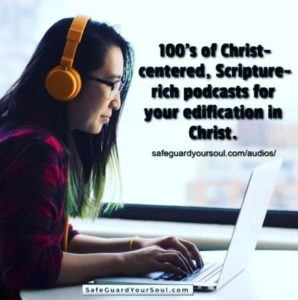 "Thank you for your prayers brother. I so need them and have a sense of conviction more now than ever and praise God for it! I try not to sin and sin less with God on my mind. You, and the ministry, and your family are in my prayers and have been. I wake up to listen to all the latest podcasts it gets me ready for my work day in the early morning." Derek
"I anxiously wait for your podcasts brother! Our Father knew exactly what He was doing when anointing you with this special, God given purpose, that you do so very well! The mighty King in the heavenly realm is giving you applause after applause. Thank you brother!" R.
"Thank you so much, brother. As I prayed this morning about this subject matter your name came to mind. You are one person I can trust fully with His Word. Thank you for being who God has made you to be. You're such a blessing, Todd. Thank you!" Anita
"It is a shame that more people are not giving to ministries! People will spend countless dollars on trinkets, entertainment, travel, but not on spreading the Gospel. That is our Great Commission. I give, brother, because I may not have the gift of oration or the calling to be a minister; but if I can assist someone in the spreading of the Gospel I am going to do it! We are in the late hour. It is life-threatening (soul-threatening) to not hear the Gospel. Jesus died so we could live. It is up to us to save souls." Jay
"I have a question. Would it be helpful/doable to provide physical editions of your books to libraries? Libraries throughout Ohio do not have any of your books. There were none on the Ohio Digital Library. And what if someone does not have a computer or doesn't know how to use one? You're an excellent author & a strong Disciple of Christ. Your books are a great inspiration to many to be saved & live God's word. Please just think about it. Thanks." Rose
"You are a radical truth teller, and because of this you're constantly stirring the pot, and this offends those who are perishing. Keep it up. We need people like you who are not ashamed of the Words of the Lord Jesus Christ. Thank you very much Sir !!!!!!!!!" Brian
"Brother Todd, thanks for the message 'No Part Dark'. I am sobbing. Please pray for me." D.
"Do you pastor a church? If not, you should. I get so much out of your podcasts. Your podcasts are not only informative, they're very inspirational as well. You're always so "real" & I like that. That's what this world desperately needs. I had to purchase a compact Bible to always carry with me, because I'd see/hear something that reminded me of something you spoke of in one of your podcasts, & I'd have to look it up in the Bible & learn from it. Thank you so much again. Keep up the great work! Please continue "keeping it real!". 😁❤️" Rose
"Always appreciate your podcasts brother. Big big help in my Bible studies." Marcus
"I just finished reading your book Moments with Our Master. Excellent read! Very inspirational prayers and insight to the many meaningful Bible verses. You definitely are a good and faithful servant. Thank you for sharing one of your God given gifts with us all. ❤️" R.
"I've laid all my past sins at the feet of Jesus finally! Porn was 1 that I struggled with…it's been gone 30 days now..1st time in 30 years…the pills are no more! Feels good to be truly saved my friend…thanks for all you do." C.
"Good afternoon brother how are things going for you?? I keep thinking how you do everything you do it encourages me to keep pressing on. God's grace surely is with you always. I'm praying for you just wanted to drop in and tell you that I love you brother and I'm praying for you." Cat Jewell
"And I have folks, a bishop and my physical therapist, a believer, raving about Moments with Our Master. They can't stop thanking God for this devotional book." Terri (we just drop shipped another shipment of this book to sister Terri who is continually leading sinners to Christ, as she did again today lead a new soul home to Jesus!)
"Thank you for your prayers and please continue. I listen to daily podcasts on 'safeguardyoursoul' and they are game changing. After almost 17 years of being a Calvinist I've learned more from your ministry in the past almost year than I ever did in almost 2 decades in the Baptist church. The Bible being taught the right way. Praise God! Keep going! Thank you so much Todd and your family and your peoples prayers and love! I will listen to it tomorrow 4sure brother!! Love in Christ! Amen." Derek
Letter from a jail inmate in Illinois:
"I received your book on Friday. The book I received was "Ready for the Lord's Return." I was really surprised at so many things in my life I've been looking at wrong. Thank you for this book. I will always be glad to receive books from you. That just means that I can learn more about Jesus Christ. You are helping me through these books, and I want to say thank you so much! Isaiah 41:10 is one of my favorite verses: "Fear thou not; for I am with thee: be not dismayed; for I am thy God: I will strengthen thee; yea, I will help thee; yea, I will uphold thee with the right hand of my righteousness." Thank you for the books! I would like to receive more. I love to learn about our Lord and Savior! It is amazing the things that I'm learning now. There are some things that I see much clearer, thanks to you. Yes, I am ready for the Lord's return!" Taylor S. | More on the ministry to inmates here. Because You Care
*** I believe you will agree that the above letter is a huge blessing. Books continue to go out to inmates across our country. I am going to send the inmate above, Taylor, more books, right now. This is by faith. Keep in mind that the bills are NOT paid at this time. Praying for more support. Give Here.
"Thank you. Just want to let you know,  your reach is wide. I'm in Australia." S.
"Brother Todd, spot on, powerful. May the Lord continue to Bless His Word in and through you dear brother." David
"I always love your posts. God bless you and your loved ones." C.
"Love and thank you dear shepherd for all you do for the sheep. May God continue to richly bless and keep you." Teresita
"I pray that more will give to the ministry. With the prices of everything going up most aren't giving or very little. Please pray that physical therapy on my reconstructed shoulder goes well so I can get back to work and make more money to give more because Jesus has been so good to me and put up with me when He didn't have to. I need this ministry and I love it! I still give weekly but not what it was. I believe that those that give now will be blessed by God! There must be brothers/sisters listening that can give too, and if they gave, they would be so blessed—both here and in heaven. Can you imagine on Judgment Day Jesus saying to the Father that this disciple gave to further His kingdom? That would be better than any other victory ever! If we could get 50 people to just give 10 dollars a week that would be so helpful. Pitch that out to the listeners and BLAME ME PLZ! LOL! Please continue sending emails like this. I mean who wants to be blessed here? Whoever steps up will be so blessed. Keep going brother, keep going!" Derek
"The safeguardyoursoul podcasts, books, and articles are invaluable! Frequently I check the website to see what is new there. Everything is Bible-based and supported with Scripture. Again, I thank you for all you do." Jay
"Brother Todd, Praise the Lord for your ministry and service to the crown, King Jesus that is.  It is very encouraging to hear how the Lord is preparing the way for your ministry to His body close, near and far." David
"I pray that our Lord gives you the desires of your heart to you and shows signs and wonders thru you and your ministry. Thank you for your labor of love." John
"I'm reading three of your books concurrently, in addition to the Bible." Jay
"Good afternoon brother. I was listening to a recent podcast just now and first want to tell you my apologies to you for not giving like I have since my surgery but my income has dropped over 50%. BUT I have back up $ that at times I tap into and was convicted by NOT YOU SIR lol but by God to take care of God's ministry so thank you! Please brother call us out. 10 people supporting isn't enough! But most people don't like hard Truth that is so needed like never before. I know I do badly. I was a calvinist most of my life so I'm waaaay behind! This ministry satan hates and it is needed more than you will ever know. I know you don't want to do that as in calling us out but you have too! This is the holiday weekend so the check will be coming later this week. It's in the mail box today 100.00 $ Please tell the "audio engineer' who you are going to pay for ministry services to please wait because the money is coming. The check will go through the bank like a knife through butter okay lol… I love you in Christ and the ministry and your family. I don't know them but they are my brothers and sisters in Christ. I love Jesus most but honestly I'm weak at that at times and too much really to my shame. Remember please call it out.  More saved brothers and sisters need to give. This is a spiritual war. Anyone is welcome to support." Derek
"Just finished Jesus Author and Finisher. This podcast was NOT in vain! None of them are! I told the kids I'd be gone a while. My spirit is stirred and I'm finding a place on the back roads by our house to seek God. Thank God for your heart to DO as He bids. I appreciate you, but moreso I appreciate GOD'S patience and faithfulness to get me to the place of 100% death and denial of my wicked, disgusting self." J.
"Good evening Sir, l hereby sign up for above mentioned heading for the learning of God's Word together. My name is Molatlhegi Israel Tlhodi from South Africa who follow and read your podcasts which are edifying and educative in things of God. Hope you will consider my request to receive emails on Moments with Our Master. King Regards," Molatlhegi Israel Tlhodi
"I think your audio podcasts are the best thing that you produce. Natural, effortless, and very professional." Jason
"Hey brother how are you? Great stuff on your site. You have put out some really great stuff lately. My wife is sold on the KJV now. She was a hard one to crack lol The Holy Spirit worked on her and she is all in. Yes sir! Seriously I have only about three people I listen to all the time, you are one of them." W.
Evangelizing others…. Dana Rankin writes: "I used making peace with God from the back of your book to explain the Gospel. I then mailed him the Born Again book, a Bible, pens highlighters and Moments devotional book and some other of your books to help him." Dana
"Love these post. It's like Bible study for my Bible reading."
"The links you sent me has the definite proof of such (fake) bibles that are in major error. There is no arguing that. So I threw away the CSB, NASB, and now I'm about to throw my NKJV away when I get home. I'm probably one of the easiest out of many to help bring to the truth! What you showed me is definite proof so why argue. The bible really helps us on our path but I don't disregard spending time with Yeshua, He is the actual Word of God. Not only did I delete my CSB and my NASB and my NKJV bible app! My paper NKJV bible is setting on top of the trash. The Lord is definitely doing something in these days as like a push in a direction! I believe He is bringing His people back in alignment. If anyone has other bibles besides the KJB do yourself a favor and get rid of them and get your KJV back out and start studying in that again." Cameron
"Your books are aiding my walk in Christ! I've begun reading What Next Now That You Are Saved? The spiritual changes that are occurring within me you wouldn't believe! Each morning I spend time in God's Word and each night I pray bedside before retiring. Loved podcast on the Spirit and double standard of Jezebel ! I was raised around Jezebels. What you said of them is true. Alongside," Jay
"I pray to have a heart of flesh. I was blessed and Dan as we listened to the podcast titled 'Heart of Flesh'. Yes Jesus take all the stony places out of my heart." Darlene
"Praise God! Thank you. I never miss a podcast!" Derek
"I am very much enjoying and growing in Christ reading this book I die daily. Very rich in the Word!" Jon
"Thankful for Jesus Christ. Thankful for the Truth of God's Holy Word. Thank You for the borrowed gifts of my children. Thank You for Brother Todd and my brethren. Thank You for Safeguard Your Soul ministry and Brother Todd. Praise the Lord!!" Dana
"Jezebel 'I wear your wrath like a badge of honor '. Love it! You are a warrior Brother 😃" Jeremy | Jezebel's Double Standard [podcast]
"First I selected your 31 Cross Prayers book by happenstance, not thinking that it was a month with thirty-one days; nor even thinking it was the beginning of a new month! With each day and each prayer I know and feel Jesus regaining habitation in my being. In your last Safeguard Your Soul email there was a podcast on overcoming whoredom, an area in which I have had troubles on and off. It was perfect timing, as they say, since I have fallen prey to that vice in recent months, and it has taken a toll on me. Sin separates us from God, and we all need to be tied to him continuously. You are ministering to many from a distance. SGYS aids me on my walk with in the faith. Your ministry is invaluable." J.
"Love the book 'I die daily' and podcasts. It's very powerful praise God! It's very thorny meaning it cuts, pierces, and punchers but that's the only way to grow. Jesus took my strength, my $, my work, my pride, and showed me not only am I nothing without Him, but that those things were above Him in my life.  They were gods in my life above Jesus Brother. And I didn't even know it!  Pain equals change I'm finding. God is good. I'm fed, my bills are being paid, and I'm out of work. God is good. Don't get me wrong, I'm broke with little margin of error but I'm super blessed! Jesus has stressed upon me that we are running out of , to get this right. So it's now or never and to not just myself only but to help love and feed others for what's about to come. Judgment Brother!  Keep going ! Our King He is COMING !" Derek
"I praise God for your life brother Todd. Really appreciate your podcasts. It has help me on my Bible studies. Thank you brother. May God continue to bless you abundantly!" Marcus
"Hello Brother Todd. I'm daily reading the book you gave me 'I die daily' and listen to a daily podcast. It's helping me and a huge challenge I need daily.  I am thankful for Jesus and you and your family and team!  God put me on the sidelines with this freak injury for a few reasons and its very humbling but I'm learning with all this free time now. When I send my offering to "safe guard your soul ministry" I send a gospel tract so you can read it and give it too someone. I thank God for this ministry and its very important that it continues. It is making a huge impact especially where we are at in history. With what little time that is left as we know it here on earth! Don't ever quit, Keep going! Praise God. " Derek
"That's why I call on you Todd. You know right where scriptures are. I remember listening to your radio program years ago. I never heard anyone give so many scriptures like you. Thank you for being here. Back then, I had to work then and get up at 4AM. I needed to go to bed earlier, but the program was so good." Sharon
"You are a spiritual father I never had. My gratitude to you cannot be worded. Your ministry has to keep going, and if I can help, I will. After reading 'Authentic: Disciple of Jesus', which is a superb book, I knew I had to get more of your work. People praying for me? I can't believe it." Jay
"Amen! The Cross life changes everything! Praise Jesus our only hope." Derek
"I want to start on living as a Christ Crucified and Sanctified life. Any help or lessons would be greatly appreciated Brother Todd. I already have a copy of Jimmy Swaggart's King James Expositor's Study Bible." Brother Charles. and Chastity Pray
"I just received the books last night and wanted to share the joy of confirmation that arose in my heart when I opened to the introduction of 'Raised Up' and found the very scripture that I prayed throughout 2020 and became my eulogy. Ps.86:10-13 And yes, as you told whomever it was that wrote you about the title 'I Die Daily,' the 'healing' is the resurrection. Christ instruction to me: Whoso is simple, let him turn in hither: as for him that wanteth understanding, she saith to him, Come, eat of my bread, and drink of the wine which I have mingled. Forsake the foolish, and live; and go in the way of understanding. Prov. 9:4-6 Thank you brother for being obedient to the Lord of our salvation, I expect to find much treasure to help in my cross-walk in reading your books. May God continue to bless you and anoint you to die daily with Christ." Jon
"Thank you brother … it was humbling and makes mew want to get closer to God.  I cherish this ministry and believe the hand of God is on it. Jesus is wonderful and I am blessed even in affliction He is so good to me. He spanks those He loves I got to remember that. Keep going brother!" Derek
"Brother Todd. I had a phone call the 28th of this month. The message said I need to talk to you please call me back. I called and the man answered and said I am calling about your program. He was saying that he cried all the way through it. I have a ladies ministry he heard it. He told me he was a bad person in his life and wanted to learn how to be a Christian. I shared the Gospel with him from the back of the I Die Daily book and he has prayed with me to receive Jesus Christ as his Lord and Saviour. He asked me what to do with his drugs and I said get rid of them. He flushed them down the toilet with me on the phone. He is overjoyed! I am so humbled and blessed the Lord led him to call me. Thank you for being so obedient to the Lord and sharing the true gospel so I could learn how to share it with him. He has called me for the past 2 days and he is excited about the Lord. I cannot say how thankful I am to have helped this man find our Lord! I bought him a Bible and a Bible cover, some pens, pencils highlighters and a prayer journal. Proverbs 11:30." Dana
"I read Matthew 10 this morning. Powerful gospel truth! I can definitely relate to this one I'm rejoicing at the rejection as Jesus said you will be hated by all nations for my name sake . We call him Savior for a reason. Thank you Todd for all you do for the Kingdom of Heaven your definitely a blessing to our family. We love you Brother." Cassandra
"Again, WOW, little by little things become more clear. I am now realizing that it seems everything we experience here on this earth is explained in that Holy book. I am so blessed that God put me in contact with you Brother, I thank you for your faith and guidance as I come closer to Jesus daily. I am already looking forward to speaking with you this coming week. Love you Brother," Jeremy
"Praise God for this ministry. Keep going, you are in the will of God and we need this fear of God daily!" Derek
"Thank you so much for the Lord's ministry operating through you. My wife and I are being extremely blessed as we devour the Word in your books and on your website. If I lived near you, my wife and I would be spending many hours with you and your early morning coffee buddies. Brother, may the Lord say to you when you meet Him face to face, 'Well done they good and faithful servant'. May we faithfully serve Him with unblemished garments until our last breath or the return of Jesus, whichever comes first. Maranatha," Jeff (Canada)
"My wife and I have recently read a number of your books such as Predators in Our Pulpits, "Deceivers and False Prophets among us", "Soul Damning Sins" and we have almost finished reading "The Original Gospel". We have a few more of your books to read. We have been incredibly blessed by the BIBLICAL truth presented in your books. Deception and apostasy (2 Thess 2) IN the "church" has placed the true body of Christ into "Perilous times" (2 Tim 3:1) as the false, greedy teachers through their feigned words make merchandise out of the Lord's people. (2 Peter 2) These false apostles, deceitful workers, have transformed themselves into the apostles of Christ. These Satanic men/women have transformed themselves into ministers of righteousness (2 Cor 11) and people are completely deceived because they do NOT study the Word (2 Tim 2:15) but would rather surround themselves with false teachers who tell them what their itching lustful ears want to hear as they turn from the truth of the written Word and turn to fables (2 Tim 4). The global apostasy is well underway and according to 2 Thess 2:3 the only event that must occur next before the coming of our Lord and our gathering together unto Him is the revealing of the man of sin, the son of perdition, known as the Anti-christ to be revealed to the faithful followers of Jesus Christ. My wife and I are praying for you and the ministry in which Christ has entrusted you with. Brother, be encouraged, endure until the end." Jeff and Sharene | Bookstore
"Thank you so very much. You don't know how much I needed the post you posted. This gives me strength & courage & oh so much hope as we're in this spiritual battle for our soul, our country our families all of the above. You're so special to my family love you brother with a Godly love." Cassandra
"Thank you Brother and I thank God for you! Stay strong… stay in the fear of the Lord and keep going! I am all in with this ministry. Pure Truth praise God!  I am finally and slowly learning daily what it means to be a real saved Christian. Knowing and doing are 2 different things but I'm trying to do this right. It's all about Jesus and His Word. I am no longer a Baptist finally, nor will I support or finance calvinism, rapture stuff, or once saved always saved. I will not. Prayer and God's direction has lead me to this conclusion, no question. I found your site during Covid April 2020 when I was laid off and I just knew in my heart that this was all true and really hard, but the only way. Pray for me brother. I still have struggles that I hate and fail daily. Thank you Jesus." Derek Billy
"For the first time since my initial salvation I know that Jesus has me and that His Word is true. I was always told that OSAS doctrine every time I questioned life after salvation, and it never set well in my soul nor took the heavy burden of sin off my back. Praise God, I am not insane! Even the marriage covenant in the natural points to the spiritual marriage covenant to the Lamb. No man or woman would dare stay in a continually adulterous marriage here on earth. So why should we think that we can demand God to stay with us if we commit unfaithfulness continually while here on earth, never repenting, never caring to, nor never really entering into a relationship with Christ in love?  All through the word God calls us to return and repent of our backsliding. Isaiah 58; Psalm 51, etc. In Hosea, God shows he is greater and more forgiving 'IF' we agree with Him and confess our sins to Him and be cleansed by the blood. God bless and perfect his perfect will in your life." Jonathan
"God bless you brother and thanks for all your posts and encouragement. Just wanted to lift you up and say keep up the good work." Andre
"I just want to say thank you for being faithful to the gospel of Christ. I had fallen prey to the deception of OSAS/eternal security and into deep confusion throughout the year of 2021. Falling for ear tickling with no substance. I have almost left sites like fb due to the false preaching that I shared. I stay in hopes of sharing the truth and perhaps pleasing God with my testimony. May God continue to bless you as you preach the truth. I found safeguardyoursoul.com by doing a simple internet search on false and true preachers. Keep up the good work of pointing people to the true cross of Christ. God bless." Jon
"Brother you are on fire! I have been studying and researching Luke 21, Mark 13 and Revelation and spreading the Word to everyone. Keep it up. Praying for you." F.
"Our life is not our own. You are doing a great work Todd, the greatest work. I am challenged to be more useful to His Kingdom." Tim
"How I happened upon your website, podcasts, and books, I do not know, but once I began scrolling, reading, and listening, then I knew that I'd found a ministry that teaches the true Word. I have now shared it with 2 brothers in Christ. I've downloaded and began reading the free ebook Authentic Disciple of Jesus. It is a page turner! My spirit man is hungering for the Word, for spiritual nutrition, and your ministry is one that I use to feed said spirit man. Very few churches are preaching the Word, in it's entirety, or flat out teaching doctrines of demons. Hence I have stood clear of attending a church for several years. … I am learning what it is to be a man of God. If only I had had a godly man to have shown me the way years ago, I would not be trying to figure it out (I am 32 by the way). Through your podcasts I have been binge listening for the past couple of days. There has been confirmation and encouragement to continue into the truth. There are many who spread confusing and conflicting messages, claiming they are from God. It is frightening. I find solace in that your ministry is reaching unknown persons. This SafeGuardYourSoul is a hidden gem, buried under the circus churches, prosperity preachers, and synagogues of Satan on the internet. What's hidden will be revealed. Your work does not go unnoticed. Thank you." Jay.
Christ's ministers have answered HIS call, not their own and they live by faith that God's people will Support His work (Matthew 10:1-8; 1 Peter 5:1-6). Those called out of God to feed His sheep, are laboring daily to do His will – to equip His sheep, the highest calling on earth (Matthew 28:18-20; John 21:15-17). And by doing so they are laying up their treasures in Heaven, not on the earth (Matthew 6:19-24). This bless-ed answer to the call of our God gives each of us the bless-ed opportunity to do the same, by supporting them, by supporting the work of our Master in the lives of His people (1 Corinthians 3:6-9; 2 Corinthians 9:6-11).
"Subject: Radio: I was wondering why you don't do Radio. There are so many "WOLVES" on the air and "FALSE PROPHETS", ACCEPT ONE. It would be nice to know that there is someone that is "HONEST ON THE RADIO." THANK YOU and may JESUS BLESS YOU ALWAYS and your FAMILY TOO" Douglas | Radio Programs here.
"L❤VE YOUR SITE BRO !!!" Stephen F.
"Love ya Brother keep going. I listen to a whole podcast from the ministry site right before work daily. I get up 2.5 hours before I got to go in to do so!" Derek | 100's of Christ Centered Scripture Rich Podcasts here.
"Thank you for being a watchman. We are living in times of Great deception within the church. Occult new age twisted rotten thinking has no place in a true child of God. You shall know the truth, the truth Shall make you free. Repent. We serve a mighty God Satan is a defeated foe." Darlene
"Really appreciated your 'AntiChrists Among Us' podcast. Your point on being in the word constantly is so important in fighting the deception in the word today. Folks aren't Bereans anymore." Jim
"Your prayers are much appreciated. You are in my prayers as well. Just finished Authentic and it was great! I did leave some reviews for your books on Amazon. Josiah is reading Lie of the Ages and I also gave him a copy of the book The Psychology of Eternal Security. Those books are such a rich Scripture filled blessing. My daughter Serenity is reading the Are You Marriage Material book. This ministry that has been placed in your hands is so vital in these last days. I praise God for your faithfulness." Dana
100's of Christ Centered Scripture Rich Podcasts here.
Message from Africa: "Hi Todd. We will be graduating our fifth Bible School in February.  Your modules are still an important part of our teachings. May God bless you. For His glory," Mama Jo/Joetta Smith | Grace and Truth Bible School Modules
"The 'Returning To Christ as Our First Love' podcast today was so clean and pure. I SOOO needed it TODAY." JM
"I am so encourage by the ministry web site. I have listened to two podcasts today. I need to hear the true word. We pray for you. You are doing a great ministry and a service to the church. I thank God for you in Christ Jesus' Love." Darlene
"I admit I do not have much first hand experience with the organized churches, however the material you convey is pure scripture which is comforting knowing that it is direct from the KJV. I am so grateful to have found your site and appreciate the transparency in your words. I am so happy to see some fellow Canadians following your site also, I sometimes feel we are way behind the states on the path to knowledge and truth up here ☹.  Always love to chat Brother, I will try to call today, if not today latest tomorrow. God is good Brother. Bless you and your family." Jeremy
"Greetings. I stumbled on your website by chance. I found it as I was learning that famous people in the "Christian industry" are working for the illuminati or the freemasons; that's how I found your website. I have been listening to your podcasts ever since. What you teach, I've always known; I have been opposed by Christians because I take Biblical ideas 'too far'. There isn't a topic that you don't cover – which is awesome. I really enjoy how blunt and direct you are with the scriptures as well. I stand in agreement with you. I left the church long ago – they are nothing but coffee houses now. I am refreshed that you stick to the scriptures in ​your teachings rather than use quotes (although some quotes are good, but ought to never be substitute to the Bible – which is what many pastors do). ​I was disheartened  because  it seemed that there was a lack of authentic Christians. I was pleased when I started listening to you. I am  not on social media other than Parler. I do share much of  your material there. Just wanted to reach out to say thanks." Maria – Okanagan Valley, British Columbia – Canada
"Happy new year. You have been such a beacon of light for the Kingdom!" Mariska
"Todd, today I noticed your site on GETTR (https://gettr.com/user/toddtomasella). That was this morning and it's after 1:00 pm. So what I'm trying to say is I've been busy reading as much as I could find. I would like to be added to your list for the devotional email. Thank you and God Bless," Martha Payne, Texas
"Just a word about your teaching. Great insight. It's very informative and honestly I never hear teaching along those lines. I'm going to get things going on my end. I have things I have been putting things off for far too long. I'm just getting back on that narrow path. We'll talk more later on my brother. God bless." Phil  "Amen! Thank you brother for sharing the truth. It has been a big help on my daily Word of God studies. Praise the Lord for your life brother in Jesus name Amen!" Marcus
"I'm sitting here stunned, in tears….praising GOD!  You see, I have been searching for DECADES for a true, New Testament "Church", thinking I could find it among all those in my region. I have been a Roman Catholic, Lutheran, Baptist, Non-Denominational and now a Pentecostal, always searching & asking God why they didn't seem to exist. I never put two and two together until I began to listen to your messages now have the answer I've been looking for. No, they don't exist. THEY are NOT the church, I AM the church of the Lord Jesus Christ! Now I have a better sense of how to pray & seek what to Lord has in store for my future in serving Him, according to His will. I just wanted to say 'thank you' and encourage you to continue to share the TRUTH, as it's not easy to find these days!  I will pray for your ministry, knowing God will provide as long as you continue in your obedience to Him. God bless you, brother Todd." Laura | 100's of Christ-centered Scripture-rich podcasts for your edification in Jesus
"Praise God brother for your service to those in and out of Christ as Jesus demonstrated." David T.
"This ministry is a gift from God. Thank God and you brother! I pray for you and your family! Keep going." Derek Billy
"Hi Brother! just want to share to you that I have been learning God's Word correctly with the help of your podcasts. I thank the Lord for your life Amen! I have been using your website for my Bible study daily. Thank you for what you do! May God continue to shower you with his blessings. I want to be able to share the word of God correctly so that I may honor Him and serve him rightfully." Marcus
"Hi, I just found your website and am pouring over it. I love it! Everything taught is exactly how we believe just never found it all in one place. Could we get the modules for the Bible study? Thank you." Char | Grace and Truth Bible School Modules
"I've been reading the 'bewitched' article all day and it's very good. Brings to light a lot what I have seen and heard from that group that are "Hebrew roots" or whatever they claim." Stephen
"Thanks for the work you put into this!" Sally
"Was listening to one of your episodes in podcast the whole day while driving. I thank God sir for your life. You are a blessing to most of us who are still young in Faith and wanting to grow spiritually correct in Jesus Christ. Thank you brother." Marcus | 100's of Christ-centered, Scripture-rich podcasts here.
"Just wanted to let you know that your book Moments with Our Master is blessing those I gave them too. They really love the book. Thank you for all you do. Many Blessings Todd!" Laurie
"Why don't you go on radio? There is a radio station I listen to but all I hear are false teachers, and it is sad to think that there are some people that will believe them. And you know the word so well, that anyone would listen to you, I know I would. Thank you for your time and may JESUS BLESS YOU AND YOUR FAMILY TOO…" Doug | Radio programs | All podcasts here 
"Thank the Lord for that good post 'ABBA' an encouraging message to revive, warn , strengthen the Christian. Much Scripture to read and pray over: no wonder we seek to gather for fellowship in the Spirit. Be blessed today. Thank you." David Taylor
"I praise and thanked the Lord for your podcast sir. May God continue to bless and protect you." Marcus
"Awesome. Thank you for your great work brother!" Stephen
"You are such a blessing to me. I praise God for your example and character! I love seeing these emails bc they are always on point. Praise God for being led of the Spirit. Needed the prayer today too." J.
"I am very blessed to know you. Thank you for being faithful to our Lord. This ministry is so needed. Have a blessed day." Dana
"The 'Out of the mouth of babes' podcast was great. You are a blessing to me and I thank Jesus for it. I pray for you. Keep going!" Derek
"I am enjoying your books." Penny
"I don't miss a podcast and thank you brother." Derek
"3 great podcasts I heard today while driving and mowing. I don't know if your earthly father is still alive, but he must be so pleased with you. And the Eternal Father will reward you. Don't slow down! I would love for my son to grow to have a heart like yours for Christ." J.
"It's an honor and pleasure to help do God's will! We love you and appreciate you so very much. My family has been blessed with your leadership and friendship! We appreciate you so very very much! Blessed beyond measure brother ❤️❤️🙏! I shared this ministry's crowdfunding link/page on my timeline as well as yours!" Cassandra | Crowdfunding landing page for SafeGuardYourSoul
"Good instructions Brother in the The Savior vs Self podcast! Reminding oneself often, I am nothing without Jesus and a food fast is important, at least for this sinner. Thanks, and God Bless!" Mark
"Thank you! The Savior vs Self podcast is so good. It's amazing how the flesh is so idolatrous. We either are continuously tempted to idolize our own self, or someone else. And it's all making sense why- the flesh is a "terrorist"!! I am becoming addicted to the Cross prescription. And  the more I learn, the more I'm saddened that my loved one's are oblivious to it! You're  right, that we don't need anyone but Christ. Thankful for you. Prayers continually…." J.
"This cut to the bone. I needed this. My flesh has run my life for the last 7 years and I'm tired of it." D. | Savior vs Self
"Never change Todd. Keep lifting JESUS up as you do. Keep dying, so you will not be cast away in the end. Keep increasing in humility and  love. At any moment, you could jeopardize your place with Christ, when just a little pride slips in, self glory, lust…  Keep that humble place until You see your Lord face to face. I want Todd to enter Heaven, my dear Todd, a wretched  man, as I, who trusted Christ's Sacrifice and lived, until the end, for His Name." J.
"I wanted to strongly encourage you.  When I think of all the souls you have touched over the years through your website, and all those who have been born again, it gives me great joy!  If we have shown the way to Jesus to just one person, it is all worth it.  I know that you have blessed many, brother. A great harvest.  Truly, our strength is in the joy of the Lord! If I don't see you here, I will see you when we go home to the only one who can save. Revelation 19:7-9; Revelation 21:1-7" Stephen Michels
"Hello brother. May Lord Jesus come quickly. I enjoy your articles on many topics including evil covid." Adam
"Thank you brother Todd. Your prayers are very important! Thanks for the new podcast. I listen daily!" Derek | 100's of Edifying Podcasts here.
"I was just wondering if you could send me this book entitled 'Lie of the Ages'. I don't work, and receive a few dollars once in a while from my family member who I live with. I'm hoping to send $20 little at a time as God allows it. My name and info is below if you can send it. Thank you. Have a great day. God bless." (Your support helps us provide Bible truth resources to those otherwise unable such as jail inmates, etc.)
"I've fasted 2 days. Been going through the teaching you sent and it's in my spirit … To tell everyone to repent. Please pray for me… GODS put me on a crash course…." D.