Proverbs 31 Woman [video]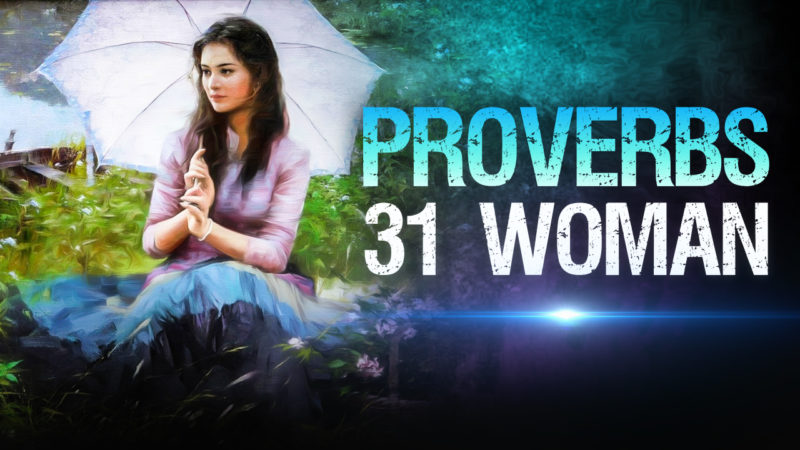 "In like manner also, that women adorn themselves in modest apparel, with shamefacedness and sobriety; not with broided hair, or gold, or pearls, or costly array; 10 But (which becometh women professing godliness) with good works. 11 Let the woman learn in silence with all subjection. 12 But I suffer not a woman to teach, nor to usurp authority over the man, but to be in silence. 13 For Adam was first formed, then Eve. 14 And Adam was not deceived, but the woman being deceived was in the transgression. 15 Notwithstanding she shall be saved in childbearing, if they continue in faith and charity and holiness with sobriety." 1 Timothy 2:9-15
Ladies, if you don't view your marriage as your place to humbly, quietly SERVE God by serving your husband and children, you are out of His will and in need of repentance. One pastor said "Women have the highest place in Christ's kingdom – servant" (Matthew 23:11). Read, pour prayerfully over Philippians 2:3-5 each morning this week. Cry out to God to break you to the core of your being. Let it be dear LORD, in Jesus' name. It's time to get down low beloved of God… go deep into the death of Christ that He might raise you upward in His grace and for His eternal glory! HE is able! We must do things His way and no other – the way of the cross (Luke 9:23-24).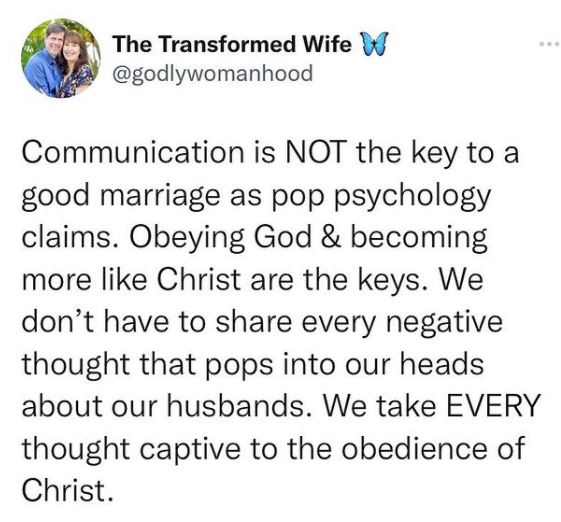 "I listened to the Proverbs 31 women series and I'm touched. Thank you for your ministry." T.
"WOW!!! This series is EXCELLENT!!! I just finished part 3 on the Proverbs 31 series; that is EXCELLENT teaching and… my-my-my, you have really hit it on the nail about churches allowing self-proclaiming Jezebel in (pastors wife, prophetesses, intercessors, garbage, etc). It's an excellent teaching that really exposes how apostate "churches" are! This series is an answer to PRAYER because I had been asking God to direct or connect me to this very thing. I've got to start reading my King James Bible now. I'll be starting part 4 this evening. Powerful truths in this series that I've NEVER heard in any church, but it's all King James Bible truth!" Anna Lisa (More comments from listeners below)
The virtuous woman takes good, loving care of her husband, children, and is very industrious. In Proverbs 31 we see she sold real estate, made clothes (textiles) etc. She is a magnificent creation of a great and loving God – for HIS purposes and not her own.
"Who can find a virtuous woman? for her price is far above rubies." Proverbs 31:10
There is nothing in God's creation so beautiful as HIS women, the virtuous woman. Why would any dear lady want anything less? 
The content of this video addresses our Maker's original purpose and blessing of the female. This is a refreshing and yet resolute exploration and declaration of God-fearing womanhood that has and is transforming lives. The godly woman is irreplaceable. Satan knows this and from the Garden of Eden till today, unceasingly seeks to derail women with an alternate, iniquitous, rebellious image of what God has designed and ordained for women. Any woman not pouring prayerfully over Holy Scripture concerning the LORD's purpose, design, mandate and will for women, is completely deceived and the prey of the wicked one.

God ordains that women are to be protected under the servant leadership of Godly men.
WHAT OTHERS ARE SAYING ABOUT THIS SERIES: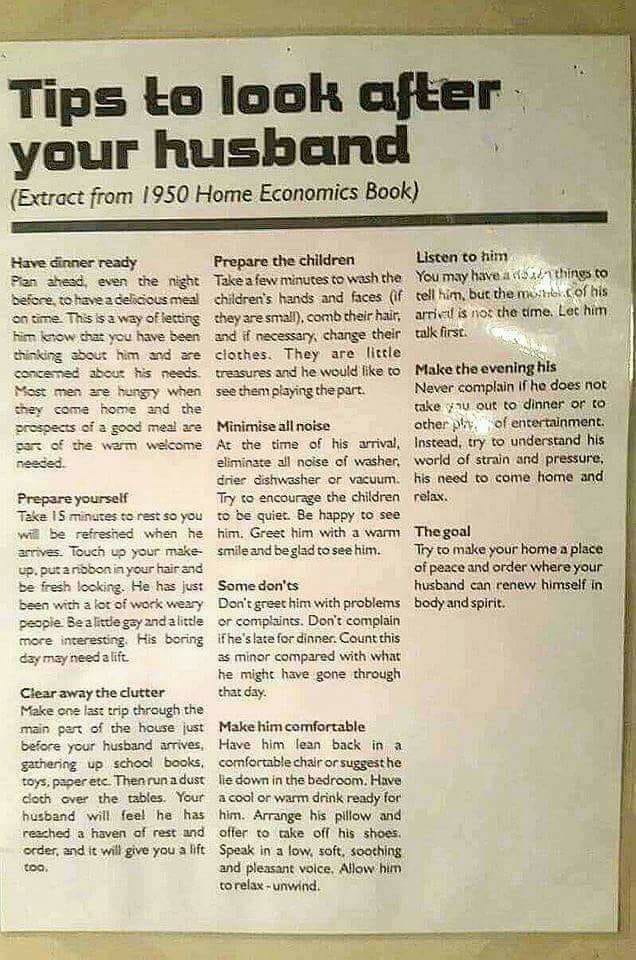 "I have enjoyed listening to this." Penny
"We love this podcast!" (From a lady who serves in a ministry group to incarcerated women, etc.)
"I'm currently listening to this series. I love it. There are lots of gems that I can apply to my own life that I did not know before. Everything mentioned is backed up with scriptures…. (later) Loved the Proverbs 31 podcast series. A must for every woman." Maureen Lundie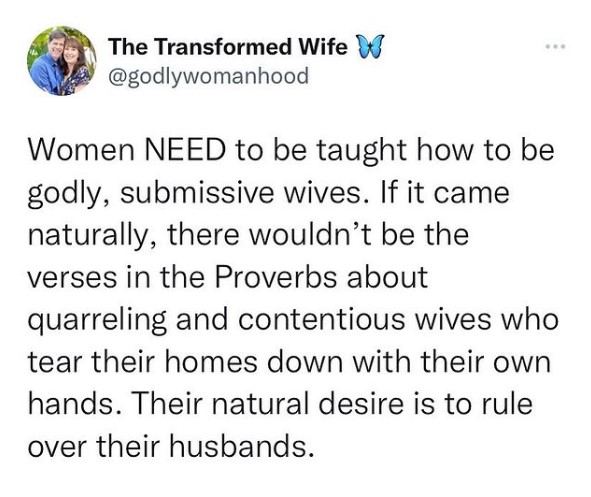 "Awesome I think God is getting ready to move on a Bible study in my home. I'm praying that He sends the right women and this Proverbs 31 audio series is what I'm going to use to help us be what The Lord created us to be biblically! Your ministry is such a magnificent gift and blessings to my family! I'm praying my daughter joins in this study." Cassandra
"EXCELLENT and beautiful truth that was well said. Sad to say we don't see enough of this truth due to the loss of reverent fear of God in the churches due to pride. That overflows into marriages, and the children seemed to had to pay the price for this lack of obedience. Thanks for posting this!" Nancy Cote
"I've been listening to these podcasts all week, love this teaching, even sent it to another friend." Laurie Cox
"I just finished listening to your audio on women who fear God, Proverbs 31 Women. Amazing! How the devil keeps women in bondage to the lie that he tells us! So glad I listened again. This is so helpful and freeing. Keep standing your ground. God is in this mightily." CB
"Hallelujah I got to listen to your podcast on the Proverbs 31 virtuous woman ???❤️❤️❤️❤️! What a wonderful magnificent blessed gift of God to be a virtuous woman"" Cassandra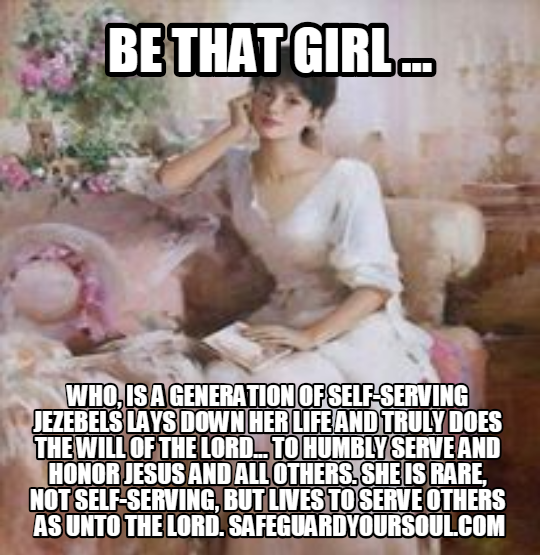 "This series was a real blessing. It was an excellent teaching. Honestly, it changed my life and my marriage. Now I realize many of the problems in my marriage were actually being caused by my not being fully submitted to God's Word in this area. I have always sought to please the Lord, but we are unable to do that unless we are willing to deny ourselves and heed the full counsel of God's Word and sound instruction. After completing this series on the family, Jezebel was broken in me! I wept for days in repentance and sorrow for my sin. I had a renewed sense of purpose and regained the joy of my calling to being a godly wife, a mother and a keeper of the home. Praise God!!!! Our mother's sold us into the slavery of feminism and the lie of seeking self-esteem instead of the Savior and we as women who fear God are having to break free from these false gods of self. The Lord is able to deliver if we will simply humble ourselves, listen, and obey." S.T.
---
"This teaching is very good. Great to know you've got a backbone. Great truth that the family came before the church. The family is our greatest ministry." Jeni N.
---
"This is so good!!" Gina Mondello
---
"God is so kind and merciful, brother, it's beyond adequate words, I cannot fully express his kindness and mercy towards me, a sinner. I used to have a horrific… and I mean HORRIFIC Jezebel spirit in my life… and I made my married life miserable. I admit it and I'm so sorry I did! It was in 2008 that God opened my eyes to Jezebel and I repented… and in the process I had to apologize to my husband several times and remind him several times that he leads this family with Christ as his head. It's a process… and God has done a lot of cleaning inside me… it's not over, but I have to tell you… our married life is running so much better now! It is very relaxing and enjoyable."
Anna Lisa
---
"This is a needed message and right on the mark. Listening was time very well spent. Thanks." Chris S.
---
"It's wonderful." Gayle
---
"You have just freed me of my role in the woman's place in the Church." Carol B.
---
"Very good teaching!!" Stephanie P.
---
"It was such a blessing to listen through – Very good study! Fresh inspiration and encouragement! It made me very happy to hear the truth of the Word and also God's heart behind it being expressed! (Oh how that can drastically change the view when that is understood!) I also appreciated the balance of the message. It reveals the wicked woman's ways. It causes God fearing men and women alike to tremble at the thought of ever being ensnared by the likes or ever becoming like her! To my joy and inspiration, you were very expressive of God's heart about godly women also! How encouraging it was to hear the godly woman spoken of so lovingly and her nature and works so esteemed, making obvious that she was considered as equally valuable and loved. Yet, not changing her role to try to prove it." Michelle M.
---
"People don't know what "shamefacedness" is anymore. I had to look it up, myself (in summa theologica). But it's really based on fear of God; fear of disappointing Him by allowing immoral thoughts or deeds (or perhaps the perception of them, of being identified with them) in our lives. The ability to blush. An innocence of heart that wants no part with evil." Jane Clark
---
"Excellent. What a wonderful encouragement to women today who don't hear this Scripture taught and don't see much of it lived out around them. We are blasted on every side, and at every turn, by the world and its ways of thinking which are NOT according to God's Word and will … and therefore are Antichrist. God has called us to "come out from among them" (2 Corinthians 6:17). Christ is our only true "Liberator" and has set us free from the bondage of darkness — Satan and his power that is so evident in our world today — to embrace fully all of what God created us for and who He calls us to be." Debbie L.
Jezebel Unmasked! Invasion of the Warrior Princess Jezebels [podcast] | Virtuous Women | Beware of the "Intercessors" | Beware of the Scripture Twisting Jezebels