"Having No Part Dark" [podcast]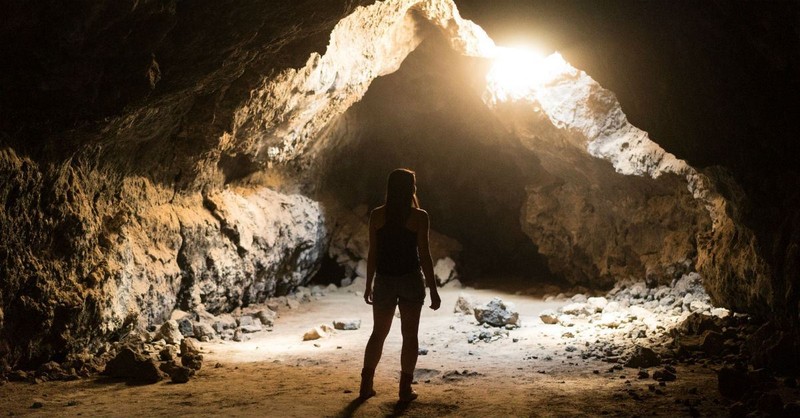 "Who can understand his errors? cleanse thou me from secret faults. 13 Keep back thy servant also from presumptuous sins; let them not have dominion over me: then shall I be upright, and I shall be innocent from the great transgression. 14 Let the words of my mouth, and the meditation of my heart, be acceptable in thy sight, O LORD, my strength, and my redeemer." Psalms 19:12-14
PRAYER: Holy Father, cleanse us afresh by the precious blood of Jesus, Let there be no part dark in us! In Jesus' name.
"No man, when he hath lighted a candle, putteth it in a secret place, neither under a bushel, but on a candlestick, that they which come in may see the light. 34 The light of the body is the eye: therefore when thine eye is single, thy whole body also is full of light; but when thine eye is evil, thy body also is full of darkness. 35 Take heed therefore that the light which is in thee be not darkness. 36 If thy whole body therefore be full of light, having no part dark, the whole shall be full of light, as when the bright shining of a candle doth give thee light." Luke 11:33-36 
Is my whole being full of the light of Christ?
When we are looking with our "eye" to He who is "the light of the world," His pure and holy light is flooding our whole being.
When we walk into a room and it's dark, the only way to vanquish that darkness is to turn on the light – to flood the darkness with the light.
The remnant of Christ's elect are joyfully abiding in the Savior, seeking His holy face daily, hiding nothing, having nothing to hide… coming to His light so that their evil, the darkness in them can be vanquished, dispelled by the light of Christ, His truth.
Here's how we flood our beings with the LORD's holy light:
"Seek the LORD and his strength, seek his face continually." 1 Chronicles 16:11
To remain flooded with the light of Christ, one must "seek his face continually."
The question is will we, will you allow any part dark in your heart?
What do we think about the woman who is engaged to a man she is set to marry and yet reserves darkness, things hidden from her bridegroom to be, she is still whorishly consorting with another man or men. Spiritual adultery.
"And this is the condemnation, that light is come into the world, and men loved darkness rather than light, because their deeds were evil. 20 For every one that doeth evil hateth the light, neither cometh to the light, lest his deeds should be reproved. 21 But he that doeth truth cometh to the light, that his deeds may be made manifest, that they are wrought in God." John 3:19-21 
Those who come to the light, who seek the LORD with a whole and sincere heart, do so in order to come clean on it all – to be transparent, honest, and repentant for all darkness.
The true and Heaven bound disciple not only comes to the light initially but also he continues to come clean before the LORD – in repentance and denouncing and crucifying out of his life anything that defiles him in the eyes of a holy God.
"For a just man falleth seven times, and riseth up again: but the wicked shall fall into mischief." Proverbs 24:16 
Those who are God's, wicked as we all are, will be manifested by ever coming to His light, to admit and restitute for every dark thought and deed. No stone unturned.
Jesus' bride is choosing to have "no part dark" (Luke 11:36).
"He that covereth his sins shall not prosper: but whoso confesseth and forsaketh them shall have mercy." Proverbs 28:13
"Evil men avoid the light, as an inflamed eye the sun." FB Meyer
"3:19 Jesus is the light who came into the world. He was the sinless, spotless Lamb of God. He died for the sins of all the world. But do men love Him for this? No—they resent Him. They prefer their sins to having Jesus as Savior, and so they reject Him. Just as some creeping things scurry away from the light, so wicked men flee from the presence of Christ.
3:20 Those who love sin hate the light, because the light exposes their sinfulness. When Jesus was here in the world, sinful men were made uncomfortable by His presence because He revealed their awful condition by His own holiness. The best way to reveal the crookedness of one stick is to place a straight stick beside it. Coming into the world as a Perfect Man, the Lord Jesus revealed the crookedness of all other men, by comparison.
3:21 If a man is truly honest before God, he will come to the light, that is, the Lord Jesus, and realize his own utter worthlessness and sinfulness. Then he will trust the Savior for himself, and thus be born again through faith in Christ." William MacDonald, Believer's Bible Commentary
Donald Stamps, commentator for Life in the Spirit Study Bible, notes:
"Luke 11:34 The light of the body is the eye. The eye is the body's means of receiving light. If the eye is healthy, then one can fully receive and use light, If the eye is defective, then darkness prevails and one cannot see in order to walk or work.
1. Likewise, when people's spiritual eyes, i.e., when their attitudes, motives and desires are directed toward God's will, then the light of HIS Word enters their heart to produce blessings, fruit and salvation (Gal. 5:22-23). But if their desires are not focused upon the things of God, then God's revelation and truth will have no effect.
2. We must examine our lives to make sure that our spiritual eyes are such that the gospel can really sanctify us and renew our inward lives. Do we respond to the teaching or reading of Scripture with a spirit that loves God, Christ and the Word more and more—or, in spite of all the gospel messages and Bible teaching we have received, is there deadness in our souls and are we in bondage to sin? If the latter is the case, then our spiritual eyesight is bad, and darkness will fill our lives. This being true we must honestly confess our sins, receive God's cleansing and then separate ourselves from all compromise with sin that leads to darkness."
"The spirit of man is the candle of the Lord, searching all the inward parts of the belly." Proverbs 20:27
One man who has recently begun to discover the divine power of the cross life, who is coming to the light, shared this:
"I've laid all my past sins at the feet of Jesus finally! Porn was 1 that I struggled with…it's been gone 30 days now..1st time in 30 years…the pills are no more! Feels good to be truly saved my friend…thanks for all you do."
God identifies and calls "Evil concupiscence" a sin. It's defined as the "secret desire for that which is forbidden by God." The world calls it a fantasy but  our LORD calls it darkness, sin.
"But sin, taking occasion by the commandment, wrought in me all manner of concupiscence. For without the law sin was dead." Romans 7:8
"Mortify therefore your members which are upon the earth; fornication, uncleanness, inordinate affection, evil concupiscence, and covetousness, which is idolatry:" Colossians 3:5
"Not in the lust of concupiscence, even as the Gentiles which know not God:" 1 Thessalonians 4:5
The LORD is going to reach into the deepest recesses of our hearts and shine His holy light. As we continue to come to His light, to admit all sin we've harbored, He will vanquish them from our hearts, our lives.
"Then spake Jesus again unto them, saying, I am the light of the world: he that followeth me shall not walk in darkness, but shall have the light of life." John 8:12
Those who do not hearken to the Master, the drawing and conviction of He who is "the light of the world, are in jeopardy of losing all.
"Then Jesus said unto them, Yet a little while is the light with you. Walk while ye have the light, lest darkness come upon you: for he that walketh in darkness knoweth not whither he goeth." John 12:35
Those who do not walk in the light given them will descend into darkness and ultimately damnation (2 Thessalonians 2:9-12).
Let us walk in His holy light that we might have fellowship one with another (with the Father and Son), having no part dark, attempting to hide nothing from He who is the light of the world, who sees all (Proverbs 15:3).
There are no "secrets" with God because He sees all.
"In the day when God shall judge the secrets of men by Jesus Christ according to my gospel." Romans 2:16
"The secrets of men" are hidden from other men and yet nothing is hidden from God.
The man who desires to enjoy pure fellowship with the Father and Son, must walk in the light with Christ, must put off the deeds of the body, must confess all sin and forsake it. Read the book of 1 John.
"But if we walk in the light, as he is in the light, we have fellowship one with another, and the blood of Jesus Christ his Son cleanseth us from all sin." 1 John 1:7 
Beholding All that God Tells Us about Himself in His Word
God's love and grace do not negate or cancel his holiness, justice, and judgment.
News Flash: God's definition of sin never changed because He loves you and saved you by His grace. Just because God is love and extends His grace in salvation in no way means He is less just, holy, or going to judge His people. Jesus came to save us "from" and not in our sin because sin defiles us in the eyes of a God who is "Holy, holy, holy" and commanded us to "Be ye holy; for I am holy." (Isaiah 6:3; Matthew 1:21; John 1:29; Titus 2:13) Salvation was never designed and is not a free pass to sin (Romans 6:1-2). No, it's initial forgiveness of our sins and the expectation and mandate of God to abide in Christ and remain washed from all sin (2 Corinthians 7:1; Ephesians 5:25-27;1 John 1:7,9; 3:3-6; Revelation 19:7-10, etc.).
Many today refuse to believe all that God says about Himself and therefore are living in deep deception due to their unrepentant hearts which do not wish to acknowledge all the things that God tells us about Himself. Some of those things they evade and ignore are the holiness of God, the judgment of God, His justice, and that He is to be feared. By doing this they have created the image of a false god, another Jesus in their unrepentant hearts.
The Holy Spirit, through Christ's apostle Paul, instructs us to behold both the "goodness" and the "severity" of God. "Severity" meaning the severe judgment God has historically exercised against His own people when they rebelled.
"Well; because of unbelief they were broken off, and thou standest by faith. Be not highminded, but fear: 21 For if God spared not the natural branches, take heed lest he also spare not thee. 2  Behold therefore the goodness and severity of God: on them which fell, severity; but toward thee, goodness, if thou continue in his goodness: otherwise thou also shalt be cut off." Romans 11:20-22
Here the LORD commands us to behold all that He has told us about Himself and not just some of it. Such is the work of those who have darkness in their hearts and therefore erect the image of a false god in their hearts – one whom they vainly believe will excuse their sin. Not. Men of corrupt minds want the "goodness" and yet reject the "severity," the severe divine judgment coming on all who die in their sins.
Perhaps some feel hopeless, have little faith that God can and will deliver them out of their darkness. Jesus promises:
"With men it is impossible, but not with God: for with God all things are possible." Mark 10:27
The LORD is beckoning you to Himself today beloved:
"Come now, and let us reason together, saith the LORD: though your sins be as scarlet, they shall be as white as snow; though they be red like crimson, they shall be as wool. 19 If ye be willing and obedient, ye shall eat the good of the land: 20 But if ye refuse and rebel, ye shall be devoured with the sword: for the mouth of the LORD hath spoken it." Isaiah 1:18-20
PRAYER: Holy Father, probe the depths of my being. Eradicate all darkness. Bless me to have no part dark. Please break me LORD Jesus, be the Master of my life. Reign on the throne of my heart dear LORD. I am crucified with Christ. I am dead and my life is hid with Christ in God. I love You Father. I love You Jesus. Please fill me with Your Holy Ghost and use me to edify and love Your beloved body, Your people, as we look for Your soon return LORD Jesus. In Jesus' Name, amen.