J6 Prisoner Project: National Disgrace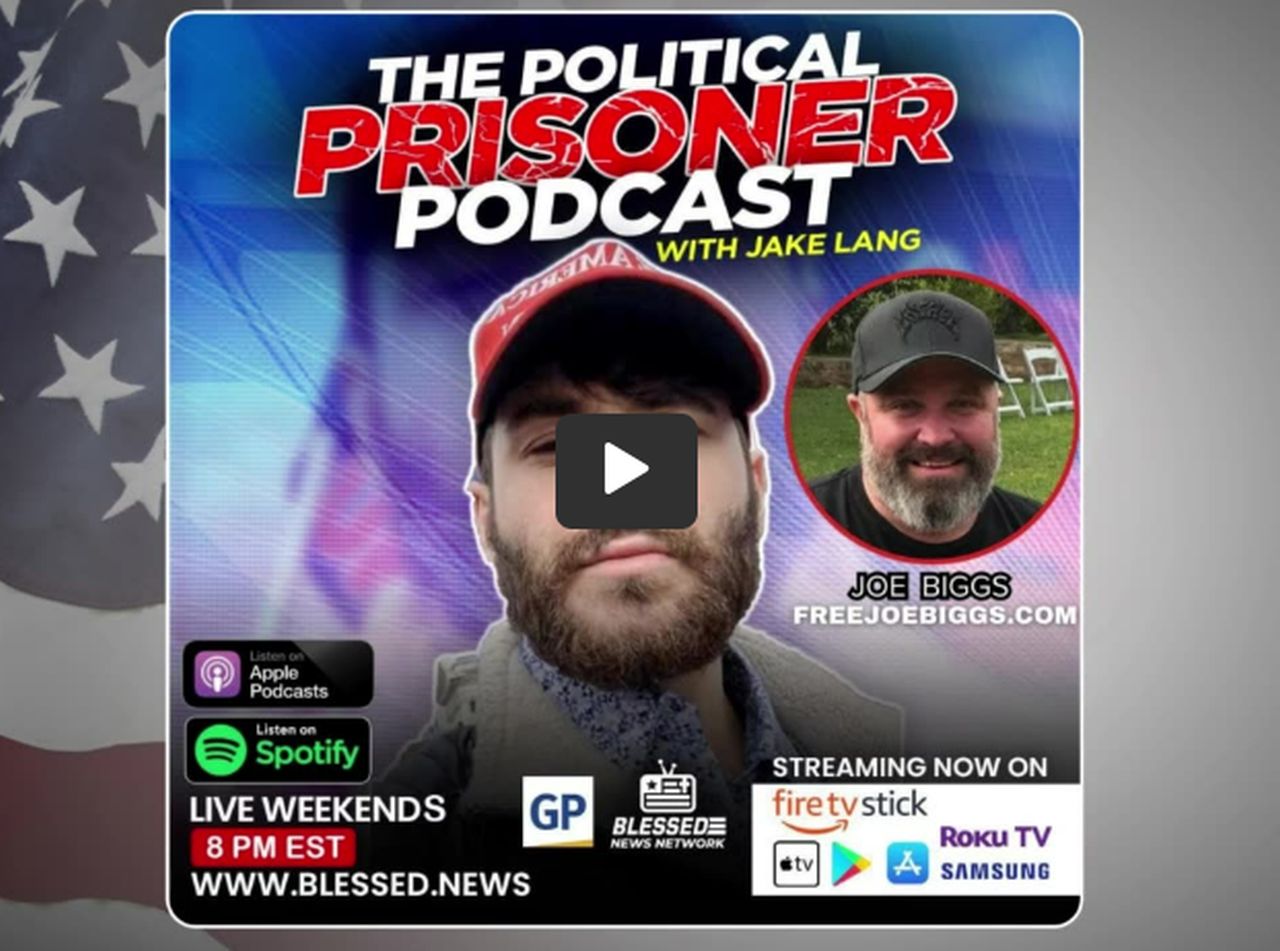 A NATIONAL DISGRACE: Photos Leaked of Horrific January 6 Prisoner Abuse – Tortured 5 Months in Isolation in a Closet Room with Light on and a Bucket for a Toilet — Where are the ACLU, Amnesty International, Human Rights Watch?
J6 Prisoner Ministry Outreach
PRAYER FOR THE J6ERS: Holy Father, in the name of Jesus, please minister Your hope into the hearts of each one of these men and women who unjustly incarcerated. Nourish their hearts. Let Your holy name be glorified in each of their lives and the lives of their family members during this time. Save. Heal. Bless, Sanctify. Deliver. In the name of Jesus Christ, amen.
UPDATE: There are appr. 200 J6 prisoners.  Support here. Takes Seconds.
Getting God's Word to the J6ers
The Christ-centered, Scripture-rich copies of the Authentic book have already begun to flow out to the first few of these prisoners.
Thank you for praying and giving. The supply has been received to send all 200 books. Hopefully this ministry outreach for Christ will be more fully funded in the future so that special needs invitations will not be needed. Please pray for Howard Adams, who will be the very first J6er to receive this Christ-centered Scripture-rich volume.
Thanks for praying for these precious souls saints. They are hurting. – "Be of the same mind one toward another. Mind not high things, but condescend to men of low estate. Be not wise in your own conceits." Romans 12:16
***God forbid that we become so hardened in heart that we no longer care about injustices like this.
CALL A FRIEND IN CHRIST AND LIFT THIS UP IN PRAYER TO OUR GOD IN THE NAME OF JESUS.
WHAT if this were you or me?
What if this were your husband, dad, or son?
ENOUGH IS ENOUGH.
PRAY NOW SAINTS IN THE NAME OF JESUS CHRIST.
Remember how the church prayed without ceasing and God sent His angels to let Peter out of jail? (Acts 12)
Pray in Jesus' name now saints.
What pastors have you heard crying out against this injustice? I've heard NOT ONE! "COME OUT from among them!" (2 Corinthians 6:17; Revelation 18:4) Most of them sold their soul to the state, rejecting the Savior – when they got their 501(C)(3). |
501(C)(3) Churches Exposed

Here below is the Letter that is going to be mailed to each J6 victim.
Just drafted this letter that will be mailed to each of the J6 prisoners ahead of the Authentic book arriving to each of them….
Name of inmate ________
We are lifting you in prayer and asking God to free each and every J6 prisoner, swiftly.
In times of desperation, we are prone to lose heart and believe our lives on this earth are over. Such is not the case. The very best is yet to come! – There must be a death and burial before there can be a resurrection!
One thing is certain; our LORD loves you and wants to do an ever-deepening work in you. Due to understanding firsthand where you are right now, I say to you plainly that your life is not over. God is in control and He is presently working all things together for His glory and your ultimate good (Daniel 4:32; Romans 8:28).
"And we know that all things work together for good to them that love God, to them who are the called according to his purpose. 29 For whom he did foreknow, he also did predestinate to be conformed to the image of his Son, that he might be the firstborn among many brethren." Romans 8:28-29
He calls us to delight ourselves in Him. The LORD is the sum total of all the wealth and substance we have. He is our Maker and Redeemer.
"Delight thyself also in the LORD; and he shall give thee the desires of thine heart. 5 Commit thy way unto the LORD; trust also in him; and he shall bring it to pass." Psalms 37:4-5
Your life will be much better once you are released – due to the deeper, richer life work our LORD is doing in your life, your heart. Putting the LORD first, seeking His holy face, ensures that you will leave a new man.
"But the God of all grace, who hath called us unto his eternal glory by Christ Jesus, after that ye have suffered a while, make you perfect, stablish, strengthen, settle you." 1 Peter 5:10
We are mailing a book to you entitled Authentic to help you in your walk with our LORD Jesus. Please make sure you go to the back of the book and read the Peace with God section and repent and commit your life to Christ. He loves you and is waiting to hear from you as He receives you into His eternal kingdom with open arms.
Remember to daily drink the healing oil of God's Word and fellowship with other true disciples.
Jesus has His holy, Almighty hand upon you. We love you.
Many of us are lifting you daily in prayer.
todd tomasella
SafeGuardYourSoul.com
9201 Warren Pkwy Ste 200
Frisco, Texas 75035