The Most Obvious Sign that Jesus is Coming Soon! [podcast]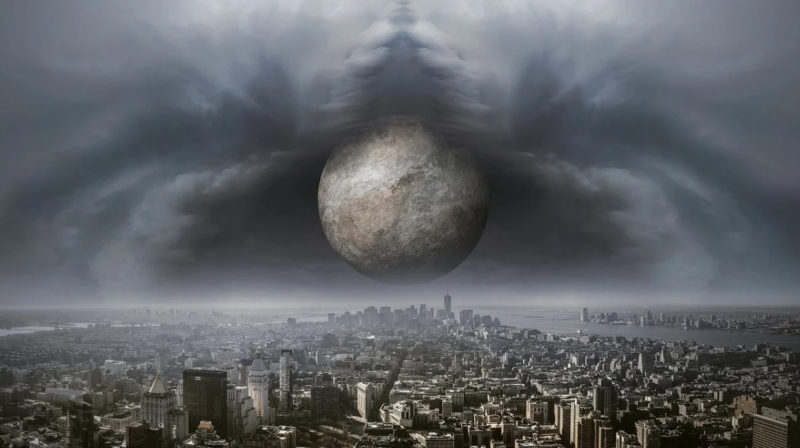 What is the first thing on the list of signs of Christ's return?
What was the very first sign Jesus gave us concerning and to mark His soon return? As you will now read in the passage below, Jesus' answer was in response to the question of His disciples as to the sign preceding His return.
"And as he sat upon the mount of Olives, the disciples came unto him privately, saying, Tell us, when shall these things be? and what shall be the sign of thy coming, and of the end of the world? 4 And Jesus answered and said unto them, Take heed that no man deceive you. 5 For many shall come in my name, saying, I am Christ; and shall deceive many." Matthew 24:3-5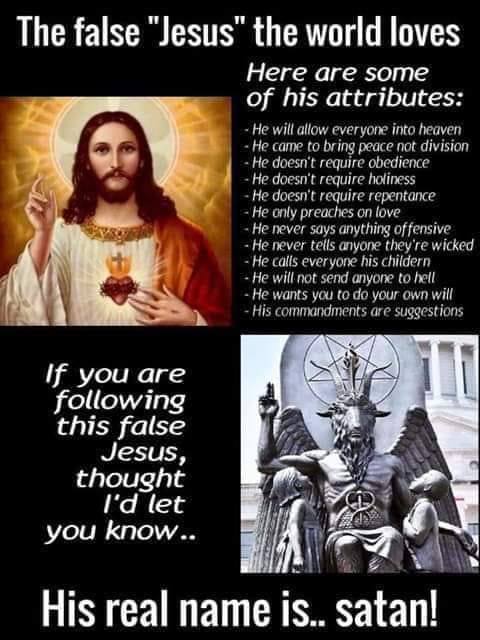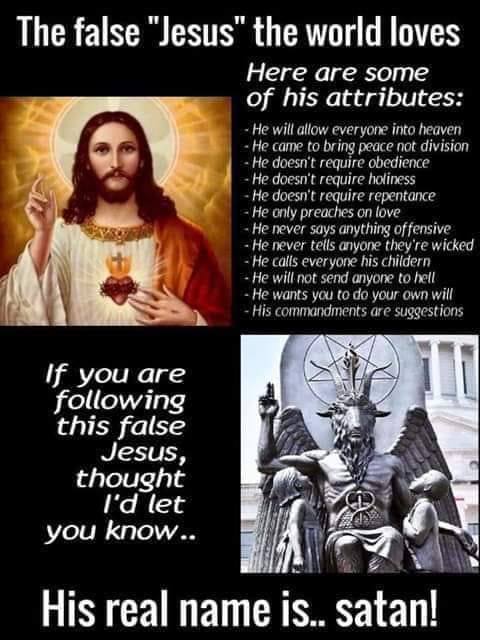 Coming "in the name" of Jesus doesn't mean that one is truly of Christ. In many cases it simply means that someone is using Christ's holy Name, His divine credibility, as a front to peddle wicked wares that do not belong to the Holy LORD Jesus Christ. These are the generation of wicked religious hypocrites Christ severely rebuked while on earth (Matthew 23, etc.). They profess one thing and do another.
"They profess that they know God; but in works they deny him, being abominable, and disobedient, and unto every good work reprobate." Titus 1:16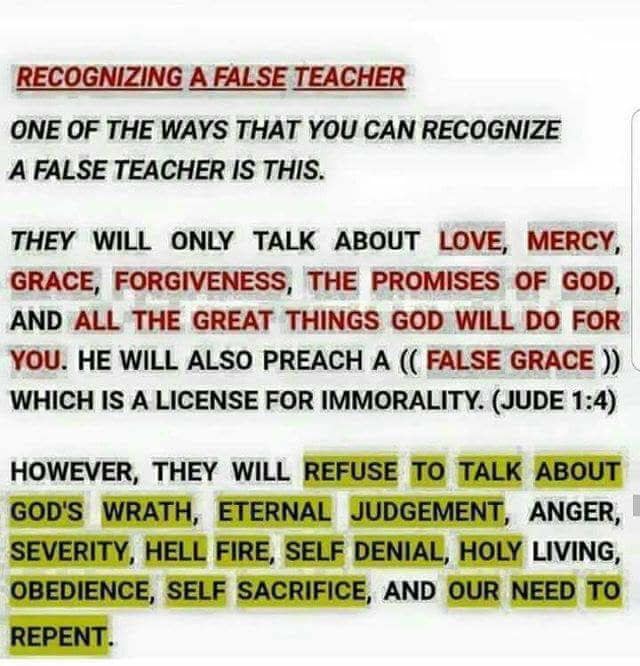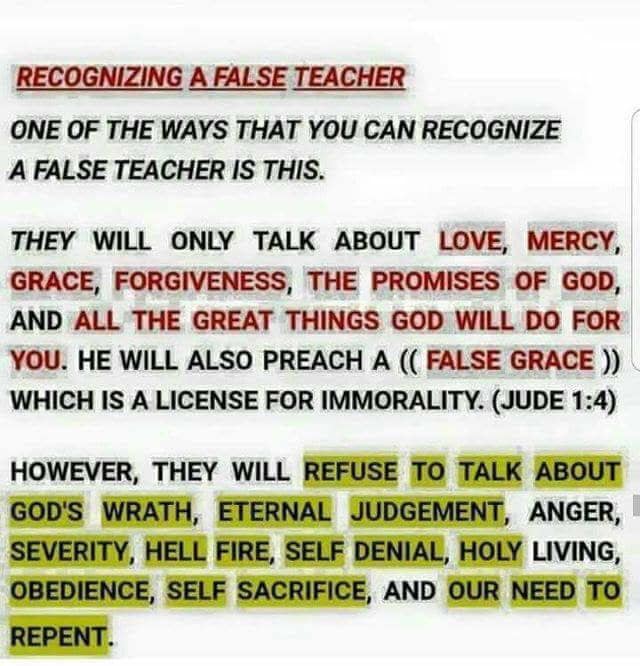 Satan has his own "ministers" and they are in our midst pretending to represent Christ (2 Corinthians 11:12-15). How can we know the difference between those who are truly Christ's and the pretenders who are devouring wolves? We must discern, we must "prove (test) all things" against the written Word as did the Berean disciples, and only hold to that which is biblical, rejecting that which isn't (Acts 17:10-11; 1 Thessalonians 5:21).
Jesus foretold that the proliferation of false prophets would be the most prominent, the most obvious sign of His return (Matthew 24:3-5). Paul echoes this truth when he speaks of the exponential invasion of wolves in sheep's clothing as the day of Christ nears.
"But evil men and seducers shall wax worse and worse, deceiving, and being deceived." 2 Timothy 3:13
But what's the deciding factor? How do we know who is "of God" and who is "not of God"? Great question which Jesus also answers:
"He that is of God heareth God's words: ye therefore hear them not, because ye are not of God." John 8:47
Memorizing these words of Christ (above) will pay large dividends in your own discernment, your ability to weigh in the balance and decipher those who come in Christ's Name. Also, this will be something you can share with other saints (Ezekiel 44:23; 1 Peter 3:15).
"And they shall teach my people the difference between the holy and profane, and cause them to discern between the unclean and the clean." Ezekiel 44:23
"Anyone that profits off of you being blind will never teach or inspire you to see." unknown
Think of this in the context of how false teachers refuse to teach discernment (Ezekiel  44:23). Any man pretending to lead for Christ who doesn't warn you about the "MANY false prophets," is himself a false prophet (Matthew 7:15; 24:11, etc.).
Those who do not love God and therefore do not love the truth, will be deceived.
"Even him, whose coming is after the working of Satan with all power and signs and lying wonders, 10 And with all deceivableness of unrighteousness in them that perish; because they received not the love of the truth, that they might be saved. 11 And for this cause God shall send them strong delusion, that they should believe a lie: 12 That they all might be damned who believed not the truth, but had pleasure in unrighteousness." 2 Thessalonians 2:9-12
Another Jesus, Another Spirit, Another Gospel
"For I am jealous over you with godly jealousy: for I have espoused you to one husband, that I may present you as a chaste virgin to Christ. 3 But I fear, lest by any means, as the serpent beguiled Eve through his subtilty, so your minds should be corrupted from the simplicity that is in Christ. 4 For if he that cometh preacheth

another Jesus

, whom we have not preached, or if ye receive

another spirit

, which ye have not received, or

another gospel

, which ye have not accepted, ye might well bear with him." 2 Corinthians 11:2-4
Recap of this passage above: Beware of those who preach:
"another Jesus" – one who doesn't require repentance and the daily cross (Luke 13:3; 9:23-24).
"another spirit" – evil spirits who perpetrate their "doctrines of devils." (1 Timothy 4:1-2)
"another gospel" – false doctrine, half truths, not the whole of the message of Christ and His holy apostles (Matthew 28:18-20; Acts 2:42; Colossians 3:16; 2 Timothy 3:15-17; 4:2-4; Jude 3-4, etc.).
"For the leaders of this people cause them to err; and they that are led of them are destroyed." Isaiah 9:16
False leaders deceive their prey by misleading them via false teaching and actions not consistent with holy Scripture concerning servant leaders. | Beware of the Nicolaitan Wolves Today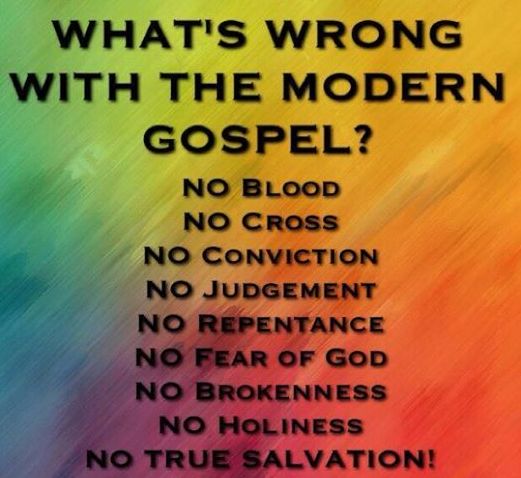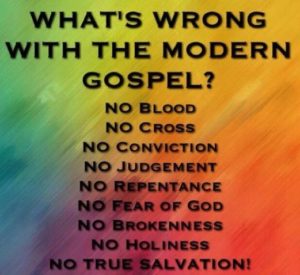 Stolen allegiance is the order of the day in the apostate modern church world (Colossians 2). Satan has come to perform pure evil against mankind which is created in the image of God. The Bible informs us that he "walketh about seeking whom he may devour" (1 Peter 5:8). The devil, the arch enemy of our LORD, aggressively seeks whom he will be allowed to steal from, to kill, and to destroy (John 10:10;1 Peter 5:8). Only those who are truly, authentically grounded in Christ and the cross, will survive and thrive (Colossians 3:1-4, etc.). There's only one place to be "hid with Christ in God" from this vile enemy.
"For ye are dead, and your life is hid with Christ in God." Colossians 3:3
Regrettably, this enemy of all souls owns the hearts and minds of most in ministry today in this late hour of prophesied great apostasy (Isaiah 56:8-12; Jeremiah 23; Ezekiel 34; Matthew 23; 2 Peter 2; Jude 1, etc.).
MINISTRY which pleases God includes endeavoring to preach the whole counsel of His Word, helping people know and grow in Christ for themselves – by the cross life and getting into HIS Word for themselves so they can follow HIM, not you! (2 Corinthians 3:5; 4:5; 10-12, etc.). True ministry always fosters in the hearers faith in God, not the preacher or local church organization! Read 1 Corinthians 2:1-5; 2 Corinthians 1:9; 3:5; 4:5.
"That no flesh should glory in his presence. 30 But of him are ye in Christ Jesus, who of God is made unto us wisdom, and righteousness, and sanctification, and redemption: 31 That, according as it is written, He that glorieth, let him glory in the Lord. 1  And I, brethren, when I came to you, came not with excellency of speech or of wisdom, declaring unto you the testimony of God. 2 For I determined not to know any thing among you, save Jesus Christ, and him crucified. 3 And I was with you in weakness, and in fear, and in much trembling. 4 And my speech and my preaching was not with enticing words of man's wisdom, but in demonstration of the Spirit and of power: 5 That your faith should not stand in the wisdom of men, but in the power of God." 1 Corinthians 1:29-2:5 
False leaders today have people trained to look for little coping bandaids, things that profit their immediate situation yet squandering their present and future state. The false leaders today can be known by their messages which coddle their prey in their sin, never calling them to true repentance, to the cross, to a holy, separated life, etc.  The result is that these people want nothing to do with a Bible message, a message that is actually Bible-intensive. And this is exactly why these shallow dwellers are "Ever learning, and never able to come to the knowledge of the truth" (2 Timothy 3:7).
2 Timothy 3 and 4 speak prophetically to this phenomenon. Read it.
Scarcely do we see an elder today calling God's people to true repentance, to lay down our lives in this world, deny self and take up the cross daily, and rooting and grounding them in a daily, humble, Bible-devouring walk with Jesus.
If you don't hear the following Bible truths coming from the mouth of your pastor, you know he's one of the "many false prophets" our LORD and His holy apostles warned us about (Matthew 7:13-29; 24:3-5, 11; 1 John 4:1, etc.). These following Bible words prove a man is preaching the original Gospel or a false gospel, "another gospel" (Galatians 1:6-9). Are you regularly hearing these words, these cardinal doctrines of the historic Christian faith?
Repentance (Matthew 3:2; 4:17; Luke 13:3; Acts 17:30; 2 Corinthians 7:9-10; Revelation 2:4-5, etc.)
God created us to know Him and without this knowledge, this relationship, there is no salvation (John 17:3; Philippians 3:10, etc.)
Holiness (Psalms 4:3; Isaiah 6:3; Hebrews 12:14; 1 Peter 1:15-16, etc.)
The daily cross, the crucified life (Matthew 16:24-25; Luke 9:23-24; Romans 6; Colossians 3:3; Galatians 2:20; 5:24)
Fearing God (Psalms 2:11; Ecclesiastes 12:13; Luke 12:4-5; Romans 11:20-22, etc.)
Salvation is conditional, not un-conditional (Deuteronomy 30:19-20; Joshua 24:15; Luke 8:13; Romans 11:20-22; Hebrews 2:3; 3:12-15; 10:26-39; 2 Peter 2:20-22; Revelation 2-3, etc.)
The essential of obedience to the Word of God (Deuteronomy 13:4; Ecclesiastes 12:13;  Matthew 7:21; John 14:15; Titus 1:16; 1 John 2:4; Revelation 2:26, etc.)
Purity of heart (Psalms 51; 139:23-24; Matthew 5:8)
Seeking God with a whole heart (1 Chronicles 16:11; Psalms 27:4, 8; Matthew 5:6; 6:33, etc.)
Ready for the return of Jesus (Matthew 24: Luke 21:34-36; Ephesians 5:25-27; 1 John 3:3; Revelation 2-3, etc.)
If you really want the presence of the LORD in your life you must obey Him, walking in an abiding relationship with Christ as He instructed in John 15. Also, read John 14:15, 21-23. The false teachers today want you to believe that you can go into a room and "soak" in the presence of God and that He's going to consume you. They've led a whole generation of fruitless Christians to believe and practice and expect this heretical concept. It's not working and never will because God doesn't change and men who don't meet HIS stated conditions will be fruitless and perish (Psalms 107:17; Jeremiah 5:25, etc.). Jesus taught that God is going to manifest Himself into your personal life as you obey Him, as you deny self, take up the cross daily, and walk with Him daily (Luke 9:23-24, etc.). Those who are crucified with Christ will be filled with the resurrection presence of Christ (2 Corinthians 4:10-12).
So in not teaching what Jesus taught, false leaders today have betrayed the LORD and are leading a generation of counterfeits to eternal damnation.
"There is a generation that are pure in their own eyes, and yet is not washed from their filthiness." Proverbs 30:12
Jesus commands you to lay down your life – to live a crucified life, raised up by Him. Yet, false leaders make it all about their church and their church services and not about a grounded life in Christ daily… they are not interested in seeing Christ's saints rooted and grounded in sound biblical doctrine and the daily cross walk, abiding in Christ…
The LORD holds "the leaders of this people" responsible and also those who bid God speed to them – support and patronize them (2 John 10-11).
"For the people turneth not unto him that smiteth them, neither do they seek the LORD of hosts. 14 Therefore the LORD will cut off from Israel head and tail, branch and rush, in one day. 15 The ancient and honourable, he is the head; and the prophet that teacheth lies, he is the tail. 16 For the leaders of this people cause them to err; and they that are led of them are destroyed." Isaiah 9:13-16
Words such as "born again," "Jesus Christ," "Jesus is coming," or "washed in the blood" are not just Christian buzz words or "Christianese" as some call it. No, these are cardinal biblical truths which only proceed out of the mouth of true disciples of Christ.
Jesus told us that what's in the hearts of men will be witnessed in that which proceeds from their mouths.
"O generation of vipers, how can ye, being evil, speak good things? for out of the abundance of the heart the mouth speaketh." Matthew 12:34
So there are two classes of people we must discern – Those who come in Christ's Name and also, those who come in the name of "spirituality." The latter is the easier to discern of the two because the New Agers among us don't claim Jesus Christ verbatim and yet they do claim things like "Christ consciousness"…f
"And many false prophets shall rise, and shall deceive many." Matthew 24:11
ANY and all spirituality that is not soaked in the holy name and blood of Jesus Christ, is diabolical, a cheap counterfeit which doesn't even qualify to be called a ban daid.
"Beware of false prophets" saints (Matthew 7:15; 24:11, etc.).
Coming in the name of Jesus Christ means coming in His authority rather than coming pretending to be His representative, hiding behind His holy Name.
"Thou shalt not take the name of the LORD thy God in vain; for the LORD will not hold him guiltless that taketh his name in vain." Exodus 20:7
John Wesley on Exodus 20:7 and taking the LORD's name in vain:
"Exodus 20:7 The third commandment is concerning the manner of our worship; Where we have,
[1.] A strict prohibition. Thou shalt not take the name of the Lord thy God in vain – Supposing that, having taken Jehovah for their God, they would make mention of his name, this command gives a caution not to mention it in vain, and it is still as needful as ever. We take God's name in vain, First, By hypocrisy, making profession of God's name, but not living up to that profession. Secondly, By covenant breaking. If we make promises to God, and perform not to the Lord our vows, we take his name in vain. Thirdly, By rash swearing, mentioning the name of God, or any of his attributes, in the form of an oath, without any just occasion for it, but to no purpose, or to no good purpose. Fourthly, By false – swearing, which some think is chiefly intended in the letter of the commandment. Fifthly, By using the name of God lightly and carelessly. The profanation of the form of devotion is forbidden, as well as the profanation of the forms of swearing; as also, the profanation of any of those things whereby God makes himself known. For the Lord will not hold him guiltless – Magistrates that punish other offences, may not think themselves concerned to take notice of this; but God, who is jealous for his honour, will not connive at it. The sinner may perhaps hold himself guiltless, and think there is no harm in it; to obviate which suggestion, the threatening is thus expressed, God will not hold him guiltless – But more is implied, that God will himself be the avenger of those that take his name in vain; and they will find it a fearful thing to fall into the hands of the living God."
Adam Clarke on taking the name of the LORD in vain:
"Exodus 20:7 'Thou shalt not take the name of the Lord thy God in vain' – This precept not only forbids all false oaths, but all common swearing where the name of God is used, or where he is appealed to as a witness of the truth. It also necessarily forbids all light and irreverent mention of God, or any of his attributes; and this the original word לשוא lashshav particularly imports: and we may safely add to all these, that every prayer, ejaculation, etc., that is not accompanied with deep reverence and the genuine spirit of piety, is here condemned also. In how many thousands of instances is this commandment broken in the prayers, whether read or extempore, of inconsiderate, bold, and presumptuous worshippers! And how few are there who do not break it, both in their public and private devotions! How low is piety when we are obliged in order to escape damnation, to pray to God to "pardon the sins of our holy things!" Even heathens thought that the names of their gods should be treated with reverence. Παντως μεν δη καλον επι ηδευμα, θεων ονοματα μη χραινειν ῥᾳδιως, εχοντα ὡς εχουσιν ἡμων ἑκαστοτε τα πολλα οἱ πλειστοι καθαροτητος τε και ἁγνειας τα περι τους θεους. "It is most undoubtedly right not easily to pollute the names of the gods, using them as we do common names; but to watch with purity and holiness all things belonging to the gods."
The Lord will not hold him guiltless, etc. – Whatever the person himself may think or hope, however he may plead in his own behalf, and say he intends no evil, etc.; if he in any of the above ways, or in any other way, takes the name of God in vain, God will not hold him guiltless – he will account him guilty and punish him for it. Is it necessary to say to any truly spiritual mind, that all such interjections as O God! my God! good God! good Heavens! etc., etc., are formal positive breaches of this law? How many who pass for Christians are highly criminal here!"
"For many shall come in my name, saying, I am Christ; and shall deceive many." Matthew 24:5
This warning of Jesus not only refers to those who come saying they are the Christ but more insidiously, those who come using His Name in vain to peddle their wicked heretical wares.
PRAYER: Heavenly Father, I want to thank You for creating me, finding me in my sin, and saving me into Your eternal family by the perfect sacrifice of Your only begotten Son, Jesus Christ. I love You dear Father. I love You Jesus. Please cause my heart to be a heart of flesh and extremely sensitive to Your leading, discernment, conviction, and wisdom. Please use me to serve, to love, to minister to Your people as we earnestly prepare with great expectation Your soon return. In the name of Jesus, amen.
The Modern Church Exposed | Is there a Conspiracy among the False Teachers Today?
What's the Most Predominant Doctrine in the Whole New Testament? [podcast]
Paul's Prophetic Vision of Heretical Wolves Flooding the Church World During the Whole New Testament Era [podcast]
The Truth about Church Attendance and the Modern Church [podcast]