Self-Examination in Preparation for the Lord's Return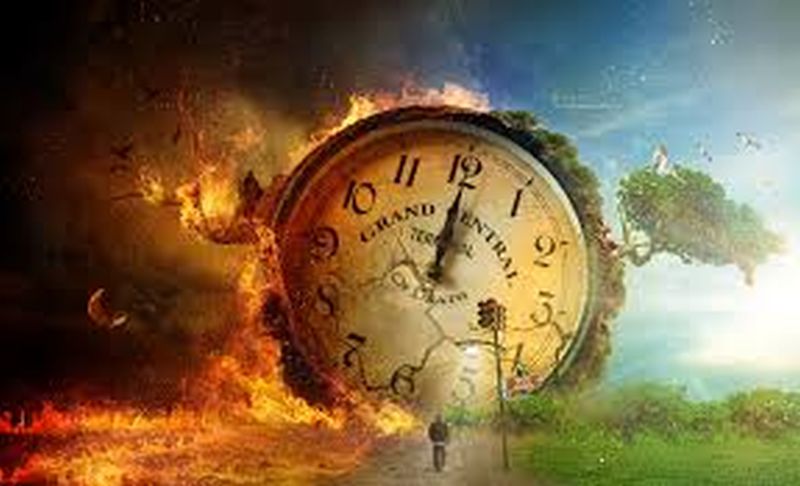 by Paul Roberts
I've been doing some self-examination in preparation for the Lord's return. The Lord is coming back for a glorious church, one without spot of wrinkle (i. e. blemish).  Since the Lord's return is imminent, we should redeem the time left by  examining our own hearts before his return to prepare ourselves and be ready at his coming.  Since it is easy for us to deceive ourselves into thinking our hearts are clean through our own eyes, I've had to go to the Word of God to allow it to discern and reveal to me  the thoughts of my heart.  I found that Galatians 5:19-21 is a good starting point to begin cleaning up the thoughts of my heart.  The sins of the flesh, which are enumerated in these verses, I've found to be very revealing and those who are of the OSAS doctrine need to visit and meditate upon these verses and seek God's mercy to forgive them and to cleanse them from any of these unrighteous "works of the flesh".
Following are those  "works of the flesh" which will, according to Galatians 5:19-21, prevent us from inheriting the kingdom of God and the peace of mind which passes all understanding.  I used Strong's Concordance, W. E. Vines Expository Greek Dictionary of New Testament Words, Webster's Dictionary, and some scripture verses to define, as clearly as possible, these "works of the flesh" .   These clearly defined sins of the flesh will allow us  to elevate to a conscious level the sinful thoughts that may now reside in our hearts and minds so we can confess them to God before the return of Jesus and consciously begin to replace them with thoughts produced from the truth of the Word of God.  We must necessarily go to the Word of God since it is quick and powerful and sharper than any two edged sword, piercing even to the dividing asunder of soul and spirit, and of the joints and marrow, and is a discerner of the thoughts and intents of the heart(Hebrews 4:12 KJV).   For the kingdom of God is not meat and drink;  but righteousness, and peace, and joy, in the Holy Ghost (Romans 14:17 KJV).   Those sinful thoughts that will prevent us from inheriting the kingdom of God are enumerated in Galatians 5:19-21as follows:
I. Galatians 5:19-21:  "Now the works of the flesh are manifest, which are these; Adultery, fornication, uncleanness, lasciviousness, idolatry, witchcraft, hatred, variance, emulations, wrath, strife, seditions, heresies, envyings, murders, drunkenness, revellings, and such like:  of the which I tell you before, as I have also told you in time past, that they which dosuch things shall not inherit the kingdom of God."
A. The sin of Adultery (Moicheia – Greek):  Unlawful sexual intercourse with the spouse of another. Whoever looks on a woman to lust after her hath committed adultery with her already in his heart  (Matthew 5:28 KJV).  Lust, in this sense, is defined in scripture to mean: "to set the heart upon, i. e. long for (rightfully or otherwise): – covet, desire, would fain, lust (after).
B. The sin of Fornication (Porneia – Greek):  Harlotry (incl. adultery and incest):  fig. idolatry:—fornication.  Illicit sexual intercourse.  To act the harlot; indulge in unlawful lust (of either sex), practice idolatry:—-commit fornication. Metaphorically, of the association of pagan acts of idolatry with doctrines of, and professed adherence to, the Christian faith.
C. The sin of Uncleanness:  (Akatharsia – Greek):  impurity (the quality), physical or moral – uncleanness.  Impure [lewd] or specifically [demonic]: – foul, unclean. Morally unclean (suggestive of the fact that sensuality and evil doctrine are frequently associated).  
D. The sin of Lasciviousness:  (Aselgeia – Greek):  Licentious (sometimes including other vices including filthy conversation): – filthy, lasciviousness, wantonness.  Denotes excess, licentiousness, absence of restraint, indecency, wantonness; one of the evils that proceed from the heart.  The prominent idea is shameless conduct.
E. The sin of Idolatry:(Eidololatreia – Greek):  image worship (literally or figuratively); – idolatry.  Idolatry is breaking the first and greatest commandment of the blood covenant which prohibits having any other gods before Him (Exodus 20:3-6; KJV).  An idolater is a slave to the depraved ideas his secret idols represent in the thoughts of his heart and mind on which he/she obsesses, and thereby, a slave to divers lusts such as the lust of the flesh, the lust of the eye, and the pride of life all of which include, but are not limited to, either food – Philippians 3:19 (KJV);  outward appearances – 1st Samuel 16:7 (KJV); Matthew 6:1-18 (KJV); 1st Peter 3:1-4 (KJV);  alcohol – Proverbs 20:1 (KJV); Isaiah 5:11 (KJV); Joel 1:5 (KJV); drugs or sorceries (i. e.  Pharmakon – Greek: – a drug, i. e. a spell giving potion; a druggist [pharmacist] or poisoner) – Revelations 9:21 (KJV); sex – Matthew 5:28 (KJV); money – Ezekiel 7:19 (Amplified version); Matthew 6:19-24 (KJV); 1st Timothy 6:3-11 (KJV); Revelation 3:17 KJV; or graven images – Deuteronomy 4:15-19 (KJV), etc.)
F. The sin of Witchcraft:  (Pharmakeia – Greek) Medication (Pharmacy – English translation), i. e. (by extens.) magic (lit. or fig.): — sorcery, witchcraft; (a drug, i. e. spell giving potion); a druggist ("pharmacist") or poisoner, i. e. (by extens.) a magician:–sorcerer.  Pharmakeia signified the use of medicine, drugs, spells; then, poisoning; then sorcery.
G. The sin of Hatred: (Echthra – Greek)  –  hostility; by impl. A reason for opposition: — enmity, hatred.  (to hate) (pass. Odious, or act. Hostile); usually as a noun, an adversary (espec. Satan):—enemy, foe.
H. The sin of Variance: (Dichazo – Greek) A quarrel, i. e. (by implication) wrangling: – contention, debate, strife, variance.  To cut apart, divide in two.  Strife in Galatians 5:20 is rendered variance.  Variance is both in a "good" sense and a "bad" sense.  In Matthew 10:35 variance is used in a good sense as respects the position of a believer being at variance with his non-believing family when Jesus said that he didn't come to send peace on the earth:  but a sword.  For he came to set a man at variance against his father——. Contention, or variance, is used in a bad sense when it emanates from pride as shown in Proverbs 13:10.
I. The sin of Emulations: (Zelos- Greek) – Zeal in a favorable sense, ardor; in an unfavorable sense, jealousy, as of a husband [figuratively of God], or an enemy, malice): – emulation, envy (-ing). fervent mind, indignation, jealousy, zeal.  Jealousies (incl. jealousies of a husband) are used in an unfavorable sense in Galatians 5:20.  Jealously in its word definition means:  Intolerant of rivalry or unfaithfulness. Disposed to suspect rivalry or unfaithfulness.  Apprehensive of the loss of another's exclusive devotion.  Hostile toward a rival or one believed to enjoy an advantage.  Vigilant in guarding a possession.  Distrustfully watchful, suspicious.  The spirit of jealousy based on unfounded suspicions is a sin.  There is no court of law that would throw out the "rules of admissible evidence" and convict a person based on suspicions alone.  Those suspicions arising from probable cause will not suffice to convict.  Only upon truth being received by way of either revelation of the Lord according to His prescribed test for infidelity could a person be convicted of infidelity or by the presentation of hard evidence that is admissible in a court of law could a jury truthfully convict another person of infidelity or unfaithfulness (e. g. Numbers 5:14-31; Deuteronomy 17:6; Matthew 18:16 KJV).  So, unless a jealous spouse can put forward hard evidence to substantiate their suspicions based on probable cause then they should repent of their sin of "emulation" or jealousy which would, otherwise, prevent them from inheriting the kingdom of God.
J. The sin of Wrath:  (Thumos – Greek) – passion (as if breathing hard); – fierceness, indignation, wrath.  Hot anger, passion.  An agitated condition of the feelings, or an outward burst of wrath arising suddenly from inward indignation.  Unlike the Greek word "orge" which suggests a more settled or abiding condition of the mind, frequently with a view to taking revenge.
K: The sin of Strife: (Eritheia – Greek) – to stimulate (espec. To anger): – provoke.  Intrigue, i. e. (by impl.) faction: – contention (-ious), strife.  Denotes ambition, self-seeking, rivalry, self-will being an underlying idea in the word; hence it denotes party-making (i. e. sectarian or denominationalism).  It is derived, not from eris, strife, but from erithos, a hireling; hence the meaning of seeking to win followers, "factions," so rendered in R. V. or 2nd Corinthians 12:20, A. V., "strifes;" not improbably the meaning here is rivalries, or base ambitions.
L: The sin of Seditions:  (Dichostasia – Greek) – Literally, a "standing apart (dicha, asunder, apart, stasis, a standing).  Hence, a dissension, division, is translated seditions.  Disunion, i. e. (fig.) dissension: – division, sedition.  A     derivative of the Greek word "stasis" which means popular uprising; fig. controversy: – dissension, insurrection.
M: The sin of Heresies:  (Hairesis – Greek) – denotes (a) a choosing, choice (from haireomai, to choose); then, that which is chosen, and hence, an opinion, especially a self-willed opinion, which is substituted for submission to the power of truth, and leads to division and the formation of sects, Galatians 5:20 (marg., "parties"); such erroneous opinions are frequently the outcome of personal preference or the prospect of advantage.  A choice, i. e. (spec.) a party or (abstr.) disunion: – heresy [which is the Greek word itself], sect.  An opinion or doctrine contrary to the truth.  Adherence to a religious opinion contrary to church dogma established by the inspired scriptures.
N: The sin of Envyings: (Phthonos – Greek) – envy, is the feeling of displeasure produced by witnessing or hearing of the advantage or prosperity of others; this evil sense always attaches to this word.  There is a distinction between jealously and envy.  Envy desires to deprive another of what he/she has whereas jealously desires to retain possession of that which he/she already has to the exclusion of all others.  Envy is a painful or resentful awareness of an advantage enjoyed by another joined with a desire to possess the same advantage.
O. The sin of Murders: (Phonos – Greek) – in the plural of murders.  The word "murders" is also rendered slaughter.
P. The sin of Drunkenness: (Methe) – strong drink (akin to methu, wine), denotes drunkenness, habitual intoxication – Galatians 5:21.  The fact that habitual intoxication will prevent us from inheriting the kingdom of God in that it is considered a sin or a work of the flesh, should point up the truth that one can only be set free from captivity to that sin by redemption through the redeeming blood of Jesus.  Redemption in it's word definition means:  "To pay the price for something with the idea of setting it free,——-live a slave." Jesus paid the ransom price of His blood to set us free from captivity to sin which includes "drunkenness". 
This definition of drunkenness as a sin and redemption as sin's cure should scuttle the heresy of the doctrine of Alcoholics Anonymous which puts forth the idea that alcoholism is a sickness, not a sin, and that it can be managed by help from a higher power whatever or whoever that power may be in the eyes of the alcoholic, by attending meetings regularly, and by stating at each meeting that they are alcoholics.  First of all, as scripture clearly states, drunkenness is a sin not a sickness (Galatians 5:21 KJV).  Secondly, not just any higher power will do the job of delivering us from sin.  There is no other name under heaven, given among men whereby we must be saved other than the name of Jesus (Acts 4:12 KJV).  Finally, someone repetitively stating that they are an alcoholic is contrary to scripture's instruction to those sinners who are redeemed to say so (Psalms 107:2 KJV).  Following is an account of the state of the apostle Paul who described his captivity to sin prior to being redeemed by the blood of Jesus:  "For we know that the law is spiritual:  but I am carnal, sold under sin.  For that which I do I allow not:  for what I would, that do I not; but what I hate, that do I.  If then I do that which I would not, I consent unto the law that it is good.  Now then it is no more I that do it, but sin that dwelleth in  me.  For I know that in me (that is in my flesh) dwelleth no good thing:  for to will is present with me; but how to perform that which is good I find not.  For the good that I would I do not:  but the evil which I would not, that I do.  Now if I do that I would not, it is no more I that do it, but sin that dwelleth in me.  I find then a law that, when I would do good, evil is present with me.  For I delight in the law of God after the inward man:  But I see another law in my members, warring against the law of my mind, and bringing me into captivity to the law of sin which is in my members.  O wretched man that I am! Who shall deliver me from this body of death?  I thank God through Jesus Christ our Lord.  So then with the mind I myself serve the law of God; but with the flesh the law of sin" – (Romans 7:14-25 & 8:3-4 KJV).  Notice, he was delivered from captivity to the law of sin in his members through Jesus Christ, not some organization like AA. 
Scripture, contrary to the so-called "BIG BOOK" put out by Alcoholics Anonymous, states the following regarding our former captivity to habitual sin before our redemption by blood through faith in the crucifixion of our flesh with Christ:  "For if we have been planted together in the likeness of his death, we shall also be in the likeness of his resurrection:  Knowing this, that our old man is crucified with him, that the body of sin might be destroyed, that henceforth we should not serve sin.  For he that is dead is freed from sin.  Now if we be dead with Christ, we believe that we shall also live with him:  Knowing that Christ being raised from the dead dieth no more:  death hath no more dominion over him.  For in that he died, he died unto sin once:  but in that he liveth, he liveth unto God.  Likewise reckon ye also yourselves to be dead indeed unto sin, but alive unto God through Jesus Christ our Lord.  Let not sin therefore reign in your mortal body, that ye should obey it in the lusts thereof.  Neither yield ye your members as instruments of unrighteousness unto sin:  but yield ye yourselves unto God, as those that are alive from the dead, and your members as instruments of righteousness unto God.  For sin shall not have dominion over you:  for ye are not under the law, but under grace.  What then?  shall we sin, be cause we are not under the law, but under grace?  God forbid.  Know ye not, that to whom ye yield yourselves servants to obey, his servants ye are to whom ye obey; whether of sin unto death, or of obedience unto righteousness?  But God be thanked, that ye were the servants of sin, but ye have obeyed from the heart that form of doctrine which was delivered unto you.  Being made free from sin, ye became the servants of righteousness.  For what the law could not do, in that it was weak through the flesh, God sending his own Son in the likeness of sinful flesh, and for sin, condemned sin in the flesh:  that the righteousness of the law might be fulfilled in us, who walk not after the flesh, but after the Spirit" (Romans 6:5-18 KJV). 
Read chapters 6, 7, and 8 of Romans to understand that Romans 7:14-24 is not Paul's condition after his redemption by blood, but before his redemption and, therefore, stop trying to manage the sin of habitual intoxication as though it's just a sickness or some genetic predisposition.  How do I know this to be true?  First and foremost, it's the truth according to scripture.  Secondly, I was once alcoholic but was delivered instantly by the power of God.  Now, rather than saying my name is Paul Roberts and I'm an alcoholic, I say instead, I am redeemed (i. e. I am delivered and set free from the sin of drunkenness for whoever the Lord sets free is free indeed – John 8:36 KJV).  Let the redeemed of the Lord say so (Psalms 107:2 KJV).
Q. The sin of Revellings:  (Komos – Greek) – a revel, carousal (as if a letting loose), the concomitant and consequence of drunkenness, is used in the plural in Galatians 5:21. 
Thought my examination of the thoughts of my own heart through means of the discerning words of Scripture would be helpful to others as well.
Paul Roberts
Making Peace with God | Fresh Start with God
Sign up for free email devotional HERE… The Moments with My Master email devotional is sent out for the edification of the body of Christ.