The Key to David's Victories Over the Lion, the Bear, and Goliath! [podcast]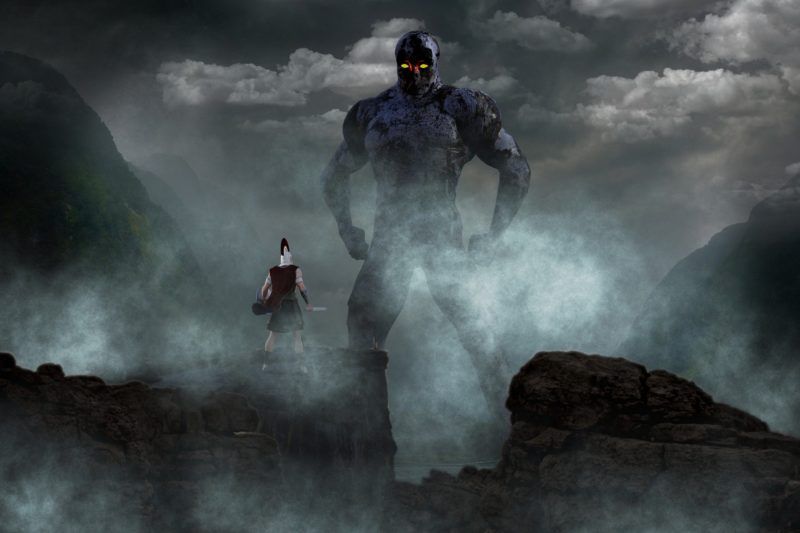 Beloved David battled with divine strength. He slayed the giant because he was in right standing with the Almighty. So, we can conclude that this man after God's own heart battled from the only position of strength – that which is grounded in Christ! (Acts 13:22)
His brothers, though fancied for their physical prowess, were powerless against the giant. They were not true worshippers as was their younger brother whom the LORD chose to take out the enemy. David was a worshipper and therefore the LORD used Him as a warrior! See 1 Samuel 17.
"And David said unto Saul, Thy servant kept his father's sheep, and there came a lion, and a bear, and took a lamb out of the flock: 35 And I went out after him, and smote him, and delivered it out of his mouth: and when he arose against me, I caught him by his beard, and smote him, and slew him. 36 Thy servant slew both the lion and the bear: and this uncircumcised Philistine shall be as one of them, seeing he hath defied the armies of the living God. 37 David said moreover, The LORD that delivered me out of the paw of the lion, and out of the paw of the bear, he will deliver me out of the hand of this Philistine. And Saul said unto David, Go, and the LORD be with thee." 1 Samuel 17:34-37 
David was first and foremost a worshipper and then a warrior. We can only be used of God to do His will, to win wars, as we are first His worshippers.
"A man after mine own heart"
"I have found David the son of Jesse, a man after mine own heart, which shall fulfil all my will." Acts 13:22 
The LORD is saying here that only "a man after mine own heart" can "fulfil all my will."
David was able to do the will of God because He sought God – "continually" (1 Chronicles 16:11). Successfully doing the will of God requires having a heart after Him!
The LORD is calling His people to an unrelenting fervency in worship – a people who are forged in the fires of trials, tribulations, and seasons of testing that only God can bring them out of, as was the case with the three Hebrew children who were thrown into the fiery furnace (Daniel 3-4). They counted not their lives dear to themselves, they loved not their lives unto death (Acts 20:24; Revelation 12:11).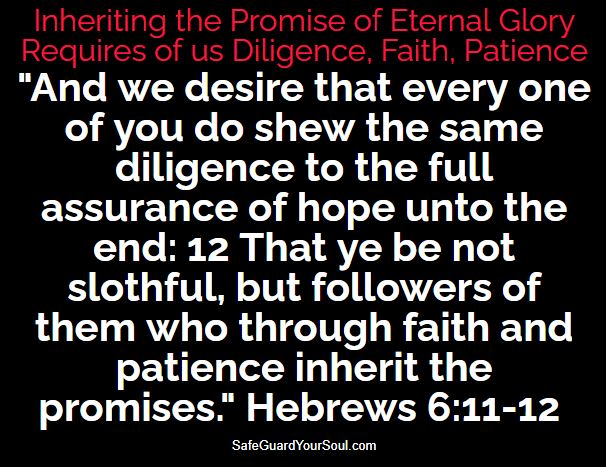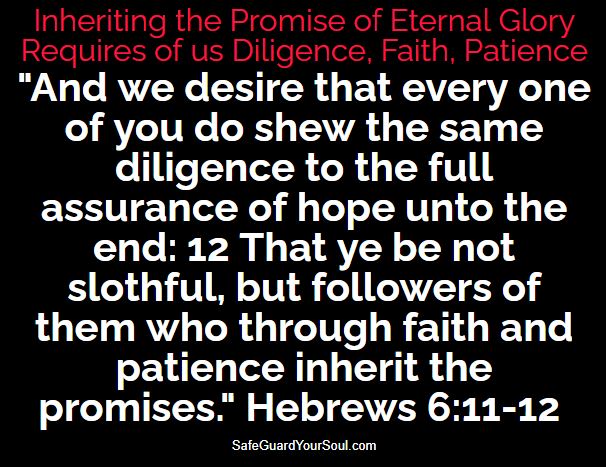 It's "through faith and patience (abiding perseverance)" that we "inherit the promises" of God (Hebrews 6:11-12).
"In your patience possess ye your souls." Luke 21:19 
David penned these amazing words which you should memorize:
"Seek the LORD and his strength, seek his face continually." 1 Chronicles 16:11 
The LORD only rewards those who "diligently seek him."
"But without faith it is impossible to please him: for he that cometh to God must believe that he is, and that he is a rewarder of them that diligently seek him." Hebrews 11:6 
Here Holy Scripture defines trusting God by faith as that which requires continuing diligence in seeking Him no matter what comes our way. True faith, born out of true worship, does not faint. Those who stop worshipping – praying and seeking His holy face – will faint, will fall (Luke 18:1).
Lukewarm cruise control con men prayed a prayer for salvation and thought that was it, that they were 'one and done'. Yet, Scripture assures us that those Jesus saves and who do not "endure to the end" will not be "saved" into Heaven (Matthew 10:22; 24:13; Hebrews 3:6, 12-15; 10:26-39; 2 Peter 2:20-21, etc.). They will be cast upon the heap of hell with all other rebels (Revelation 21:8). They hate the notion of personal accountability, of daily dying, because they are full of self, they worship the god of self like lucifer, they are rebels at heart, they love darkness rather than light and refuse to truly repent, lay down their lives in this fleeting world, and truly follow, obey Jesus (Matthew 7:21;29; Luke 9:23-24; 14:33; 17:33; John 3:19-21; Titus 1:16; James 1:22; 1 John 2:3-5; 3:1-10, etc.).
God's enabling grace was the key to David's strength and that grace was dispensed to David as He sought the LORD.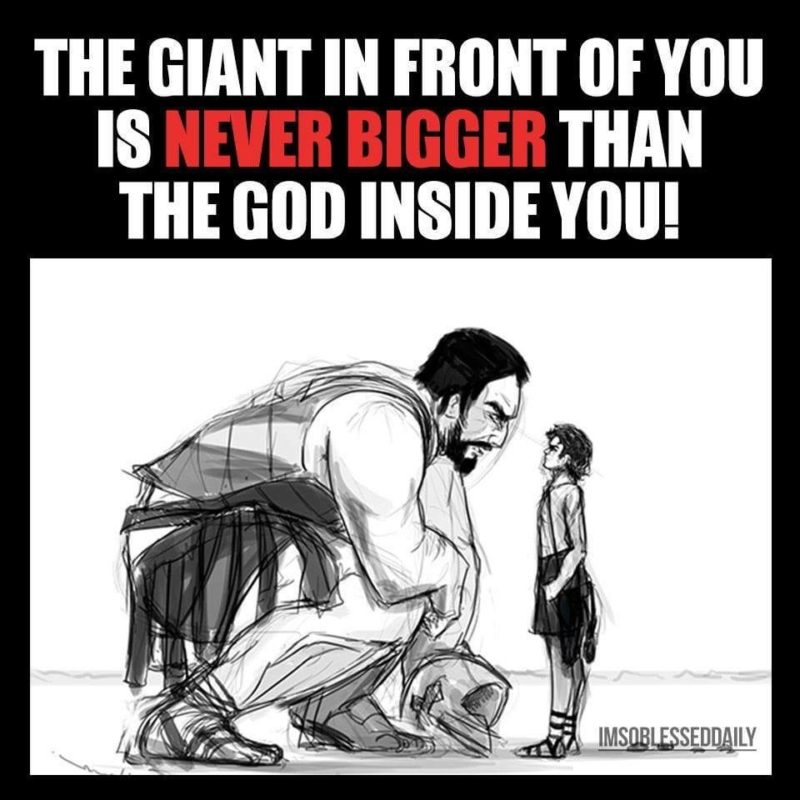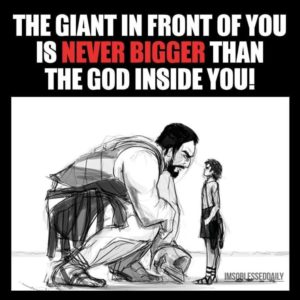 God requires that we be faithful in worshipping Him right where we are, in each season, no matter what is happening to us.
"His lord said unto him, Well done, good and faithful servant; thou hast been faithful over a few things, I will make thee ruler over many things: enter thou into the joy of thy lord." Matthew 25:23 
Are you faithful to meet and commune with the LORD daily?
"But thou, when thou prayest, enter into thy closet, and when thou hast shut thy door, pray to thy Father which is in secret; and thy Father which seeth in secret shall reward thee openly." Matthew 6:6
The LORD has things to do inside of you and so allows trials and tribulations according to His wisdom. Will we trust Him?
"But the God of all grace, who hath called us unto his eternal glory by Christ Jesus, after that ye have suffered a while, make you perfect, stablish, strengthen, settle you. 11 To him be glory and dominion for ever and ever. Amen." 1 Peter 5:10-11 
As children of the LORD, as we suffer various trials in this brief life on earth, He is using this to keep His roots in us…. by
Perfecting us,
Stablishing us,
Strengthening us,
Settling us!!
"The pressure in your life right now has a purpose. It's not crushing you, it's pushing what's on the inside of you out. It shows you who you are." unknown
"My brethren, count it all joy when ye fall into divers temptations; 3 Knowing this, that the trying of your faith worketh patience. 4 But let patience have her perfect work, that ye may be perfect and entire, wanting nothing." James 1:2-4
"It would seem strange that God, who professes to love the children of Israel, would lead them into a desert without food and water. But love led them there that they might learn the desperate unbelief of their own hearts and the unfailing faithfulness of God's Heart. Only in a desert could God reveal what He can be to those who trust Him. (Exodus 17) Do you trust Him in your desert?" Jeff Thomas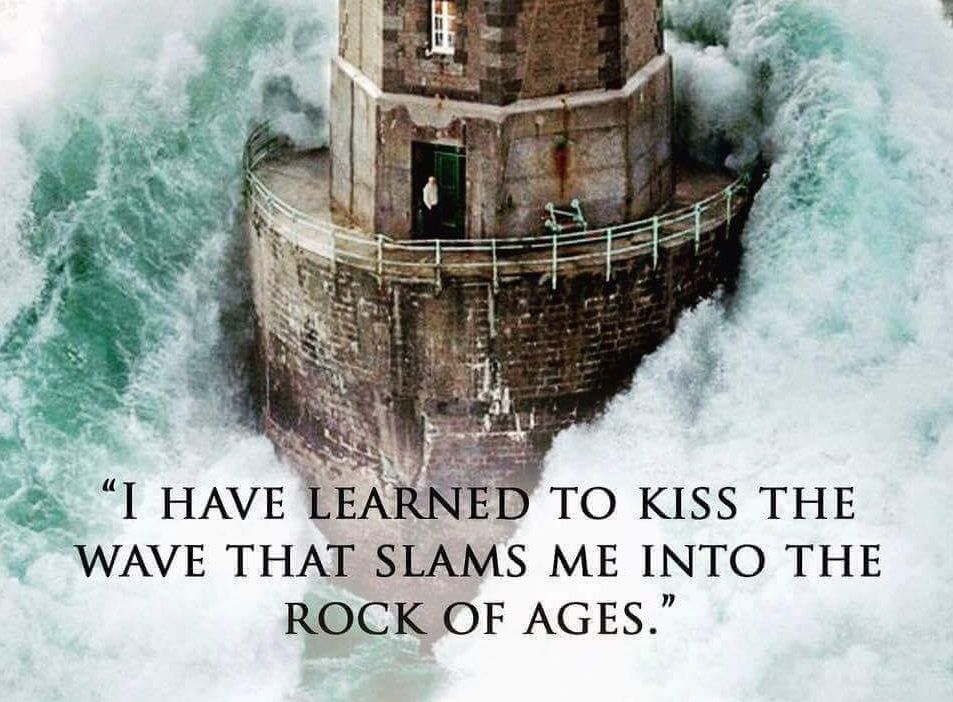 Job chose to trust the LORD no matter what happened – and we know a lot of bad things fell upon beloved Job (Job 1-2).
"Though he slay me, yet will I trust in him: but I will maintain mine own ways before him." Job 13:15
God's grace was sufficient for Paul in his sufferings as it will be for you also as you are faithful to God whereever He allows you to be. Paul was afflicted and like David, as he sought the LORD, as he stayed upon the LORD, God's grace was sufficient.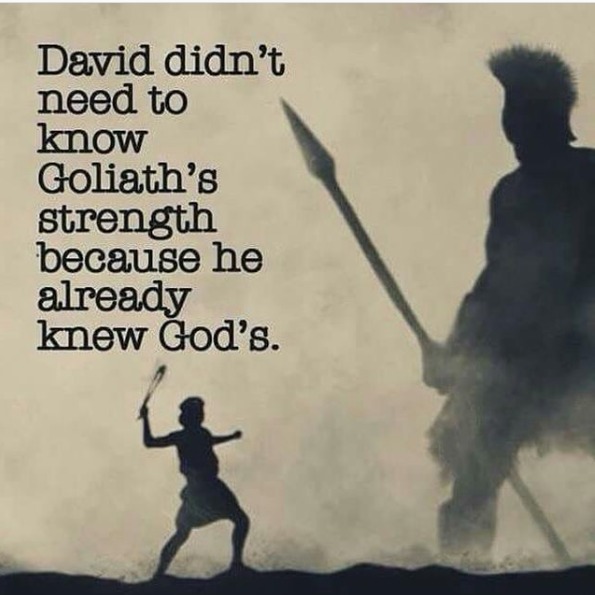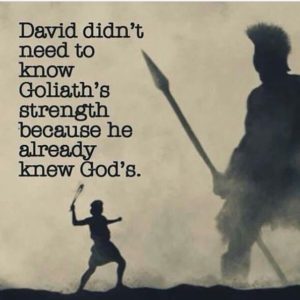 "And lest I should be exalted above measure through the abundance of the revelations, there was given to me a thorn in the flesh, the messenger of Satan to buffet me, lest I should be exalted above measure. 8 For this thing I besought the Lord thrice, that it might depart from me. 9 And he said unto me, My grace is sufficient for thee: for my strength is made perfect in weakness. Most gladly therefore will I rather glory in my infirmities, that the power of Christ may rest upon me. 10 Therefore I take pleasure in infirmities, in reproaches, in necessities, in persecutions, in distresses for Christ's sake: for when I am weak, then am I strong." 2 Corinthians 12:7-10 
"The surf that distresses the ordinary swimmer produces in the surfer the super joy of going clean through it. Apply that to our own circumstances, these very things—tribulation, distress, persecution, produce in us the super joy; they are not things to fight. We are more than conquerors through Him in all these things, not in spite of them, but in the midst of them. The saint never knows the joy of the Lord in spite of tribulation, but because of it. "I am exceeding joyful in all our tribulation," says Paul.
Undaunted radiance is not built on anything passing, but on the love of God that nothing can alter. The experiences of life, terrible or monotonous, are impotent to touch the love of God, which is in Christ Jesus our Lord." Oswald Chambers
Those who "stay upon" God, who relentlessly seek, worship, and trust Him, will be brought forth in the victory He alone can win!
"Who is among you that feareth the LORD, that obeyeth the voice of his servant, that walketh in darkness, and hath no light? let him trust in the name of the LORD, and stay upon his God." Isaiah 50:10
PRAYER: Heavenly Father, I come to You here and now in the name of Jesus Christ by whose blood You bought my eternal soul. Right this instant, I declare afresh that You LORD Jesus are my Master and Savior. I am not my own but rather bought by Your precious blood. Please help me dear LORD. Break and use me. Bless me to be truly poor in spirit, humble, teachable, pliable, and ever-worshipping You with a heart filled with thanksgiving. Please multiply Your grace in my life and teach me Your ways. In the name of Jesus Christ, amen.