Children being Rescued in Tunnels: Happening Now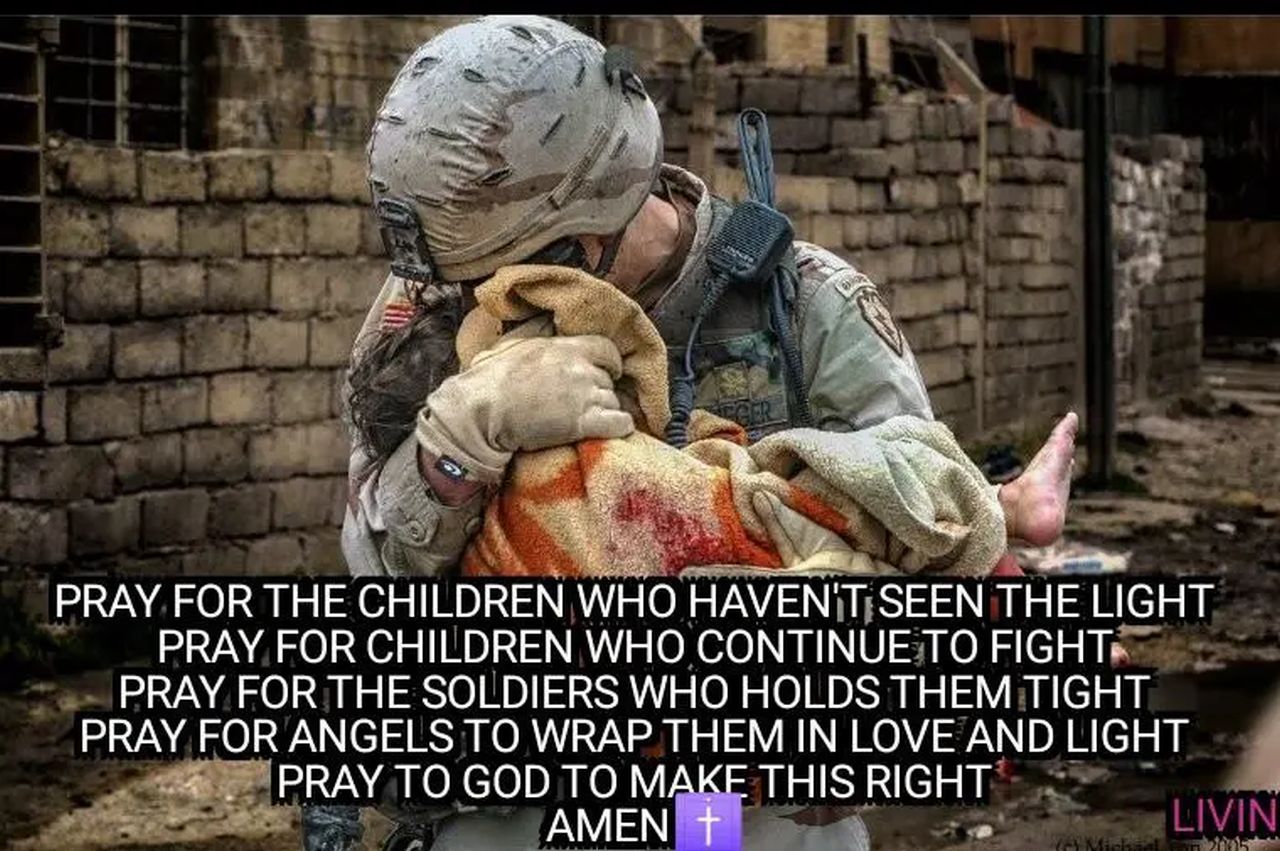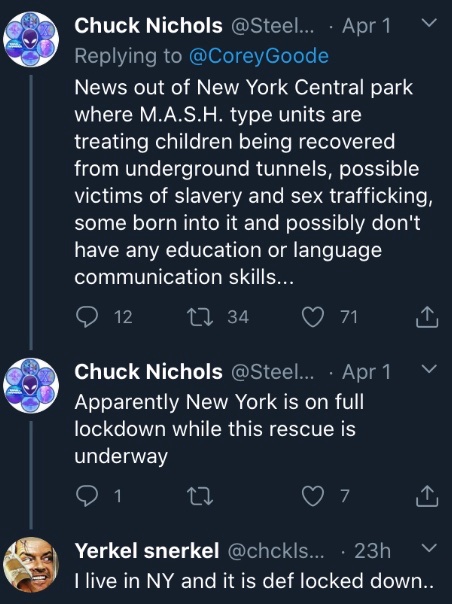 ***Due to not being an eye witness, we cannot confirm anything in this post. This is being reported. One must do his own research and draw his own conclusions.
2100 CAGED KiDS IN TUNNELS RESCUED BY U.S MARINES IN CALIFORNIA.
In American, over 800,000 children per year go missing. Where are they?
Judge and research for yourself please. CHILDREN BEING RESCUED FROM TUNNELS BY THE MARINES: Not confirmed yet seems apparent from reports coming in. …
Reports are saying that thousands of children have already been rescued in NY and CA and that was why the Red Cross ships were docked in those 2 locations. The children ranged between 3 and 13 years of age. One report said that many of the children were trafficked through the CPS (Child Pedophile System). Let's please lift these children in prayer. They are said to be in very bad condition. The Marines who executed this mission were said to be very distraught.

THINK children set free: Jeremiah 22:3 says: "Thus saith the LORD; Execute ye judgment and righteousness, and deliver the spoiled out of the hand of the oppressor: and do no wrong, do no violence to the stranger, the fatherless, nor the widow, neither shed innocent blood in this place."
FATHER, in the name of Jesus, may the light of truth and justice come immediately upon anyone hurting any child. These are Your children – both in the womb and out of the womb, IN JESUS' NAME, amen! Let the millstone of Your justice come swiftly upon them, in the name of Jesus Christ, amen LORD.
***If you want to be informed beyond your wildest imagination at what's really going on, do this: Download the TeleGram app. Then, put on your seat belt and add:
GhostEzra
We the Media
General McInerny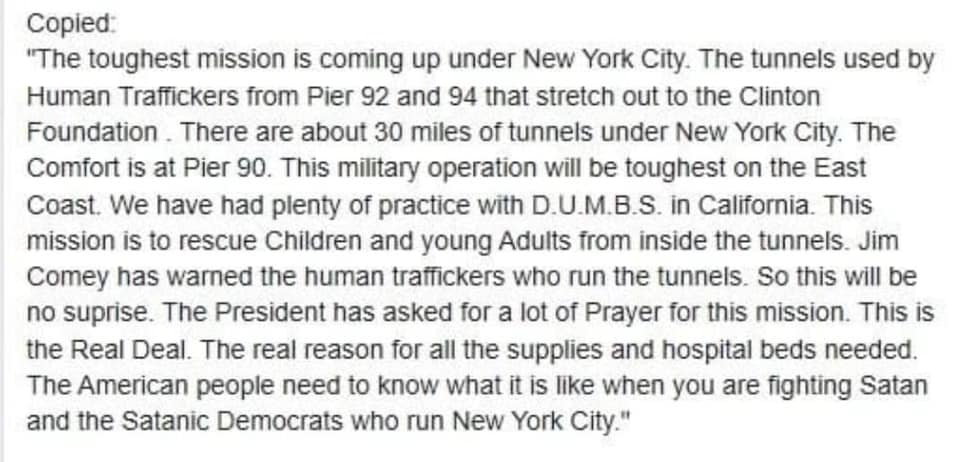 YES IT'S HARD TO BELIEVE BECAUSE IT'S SO DISGUSTING. But wait…. remember, we all know that over 800,000 children go missing yearly in America alone, right? How? Why? Where are they? Think about that. And here's a new post, well over a year after this original post was posted.
I cannot confirm any of these things. And yet, putting the pieces of the puzzle together, it seems plausible. It's horrible. Do your own research friends. Todd
NAVY SEALs Raid Cargo Ship Full of Smuggled Children
Navy SEALs on Tuesday launched a predawn raid on one of the hundreds of cargo vessels, a Hong Kong-flagged bulk carrier called the Morning Star, anchored off Long Beach, California, and rescued 200 foreign children who had been imprisoned in a decrepit cargo hold, said a military adjunct under promise of anonymity.
Alas, the SEALs also recovered the bodies of 12 dead children, our source added.
Although operational details are scant, Real Raw News learned that SEALs from Coronado infiltrated the vessel at approximately 2:00 a.m., then stealthily traversed the ship, subduing its 20-man crew and the captain using non-lethal force. No SEALs or crew were killed during the incursion, our source said.
It is uncertain whether the SEALs knew precisely where the children were held on the ship or if they obtained intelligence through interrogations, but they found 200 emaciated children of different nationalities in an expansive cargo hold below decks.
"It was a horrible scene. Some of these kids were shackled to bulkhead, others were lying in puddles of their own feces and urine. No food in the hold, and only a few 55-gallon drums of what looked like putrid water," our source said.
The SEALs, he added, captured the crew and ferried them ashore (to an unknown location) aboard a U.S. Navy MK5 Special Operations Craft, and took the children into protective custody for medical treatment and identification.
Interestingly, he claimed "someone" at Mar-a-Lago had provided U.S. Special Operations (Command) with credible evidence of "child trafficking" on the vessel. He would not, however, say whether the tip came directly from Donald J. Trump.
RRN hopes to have an update on this developing story shortly.
Support | STORE | Podcasts | Christology |  Be Ready in the Morning [podcast] | The Sure Mercies of David [podcast] | That Repentance and Remission of Sins should be Preached [podcast] | At His Feet
If any man love the World the Love of the Father is not in Him [podcast]