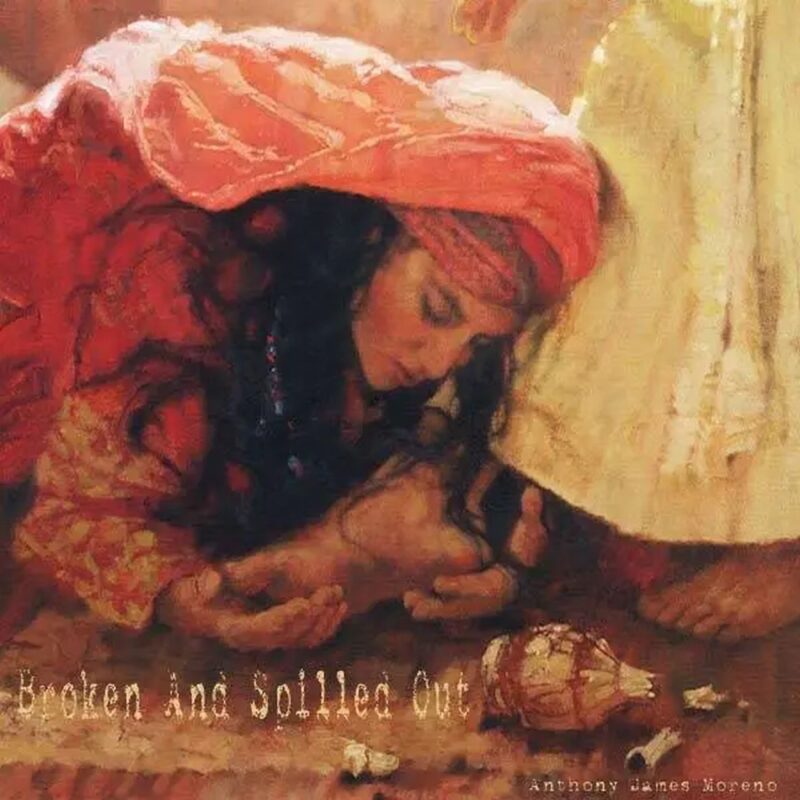 "Though he slay me, yet will I trust in him: but I will maintain mine own ways before him." Job 13:15 
Job had just lost all of his children and yet held fast his integrity toward the LORD. He would not allow his wife, his friends, or any other circumstance or entity sway his thoughts. This was a man with a real relationship with the living God – one not based on circumstance. First, foremost, and separate from all else, Job loved and worshipped the LORD with his whole heart.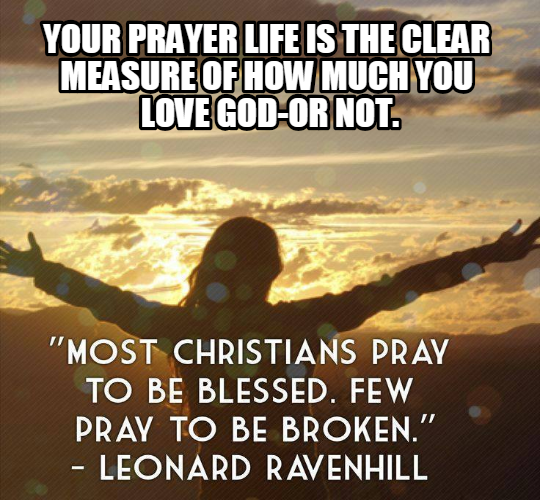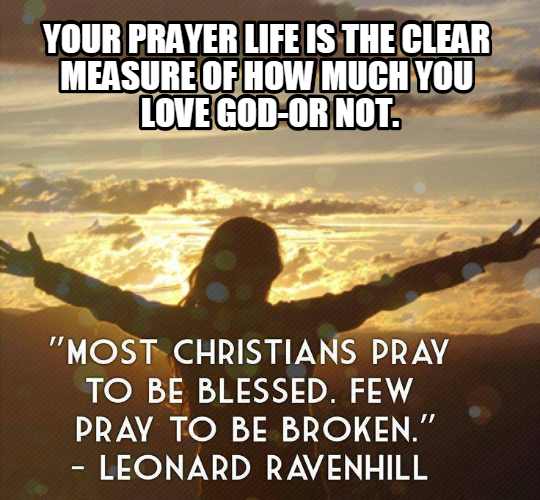 We must come to the place where our LORD alone is our ultimate fulfillment. If there was no healing, housing, financial blessings, or any benefit outside of knowing Him, would we be content with just having God? Let us pray for the Holy Spirit to reveal any idolatry or spiritual adultery (lusts or love of the world) to our own hearts that the very reason for our perpetual existence is to get to know Jesus Christ our Creator and Savior.
"That I may know him…" Philippians 3:10  
The LORD makes His purpose for man abundantly clear in Scripture from his very creation in the Garden – fellowship. We still live in God's garden and this is for the reason of getting to know the One who created us in His image. All of our learning and teaching should be rooted in this paramount fact: THE CHIEF END OF OUR EXISTENCE IS TO KNOW HIM and all things come from, through and to Jesus Christ, the Almighty God of all that is (Rom. 11:36; 14:9; Col. 1:15-17; Rev. 1:8). It is not enough to know about Him – we must know Him.
Much of the preaching here in America is missing the mark of perfection, because it does not center on this predominant Biblical truth – knowing Him. Often, doctrines of secondary importance are excessively and unduly tended to, such as self-help programs, monetary prosperity, physical healing, etc. None of these can prevent one from going to eternal perdition, but knowing Him can and will.
Is it enough to know the Word of God? Or must we get to know the God of the Word? Many of America's so-called Christian colleges/institutions major in blackboard theory about God, while almost completely neglecting the intimate knowledge that He created us for.
This defective philosophy is thus doled out to many, at the local level, through those who have been led to believe this error and imbalance in these institutions. The LORD would have us to seek His face daily and that there be an ongoing experience of fellowship. Theorizing about God is what religion does, true disciples are to walk in the Spirit, communing with the God who made us and saved us, for "truly our fellowship is with the Father, and with his Son Jesus Christ." (1 Jn. 1:3)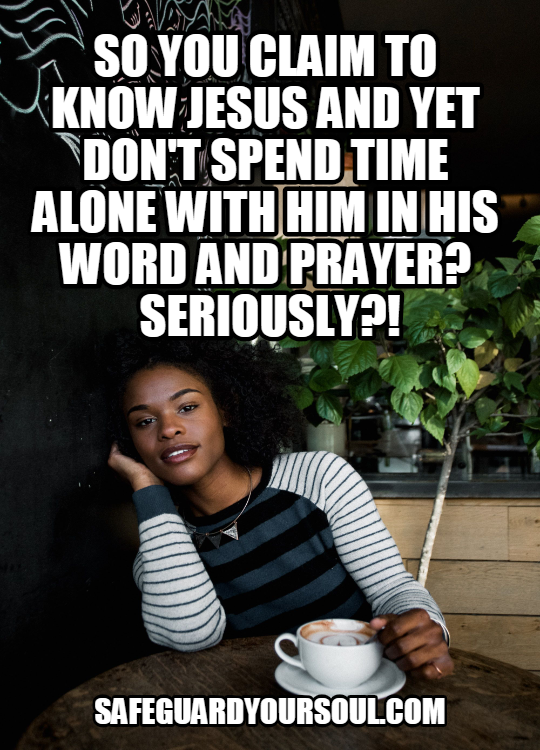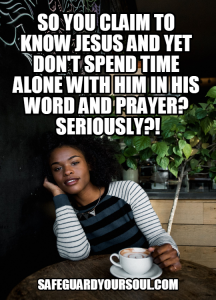 God's purpose for creating man is anchored in the words of the Son of God:
"And this is life eternal, THAT THEY MIGHT KNOW THEE the only true God, and Jesus Christ whom thou hast sent." John 17:3
The Humble Posture God Requires

Mary sought the fellowship of Jesus. She sat at His holy feet. This is the fitting posture for the creation – to sit at the feet of His Maker and Redeemer and drink from the cup of His infinite wisdom, learning of and leaning fully upon Him.
This is the very reason that Jesus came to the earth – so that we could get to know God, starting now, and extending throughout eternity. Recall what Jesus said concerning His assessment of Mary and Martha (Luke 10:38-42). He was well pleased with Mary because she took time to commune with Him and He took time to note this for us. Mary left the things of this fleeting world to come apart with her permanent Savior. She was building a relationship with Him and following His precise design for her existence. We would do well to take a fresh, PRAYERFUL look at this passage.
Contrasting Martha and Mary
"Now it came to pass, as they went, that he entered into a certain village: and a certain woman named Martha received him into her house. 39 And she had a sister called Mary, which also sat at Jesus' feet, and heard his word. 40 But Martha was cumbered about much serving, and came to him, and said, Lord, dost thou not care that my sister hath left me to serve alone? bid her therefore that she help me. 41 And Jesus answered and said unto her, Martha, Martha, thou art careful and troubled about many things: 42 But one thing is needful: and Mary hath chosen that good part, which shall not be taken away from her." Luke 10:38-42 
Notice, in this recorded scenario, that Jesus paid a visit to Mary and Martha's home. He found one working for Him and the other simply worshiping Him. 
"Mary…sat at Jesus' feet, and heard His word. But Martha was cumbered (consumed) about much serving…" Luke 10:39-40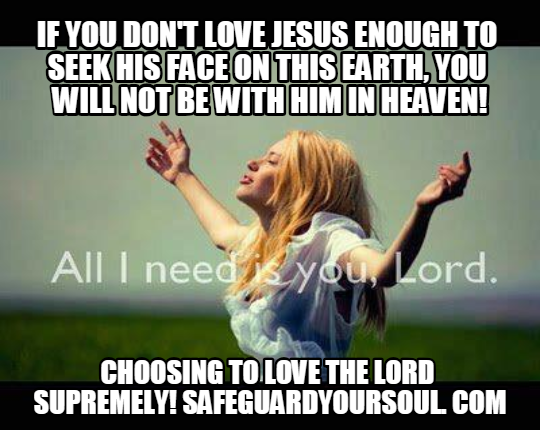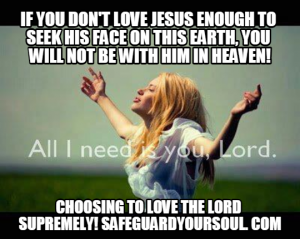 It was not necessarily sinful for Martha to be laboring physically, but Jesus said that sitting at His feet was better – "that good part". God did not create man to work for Him, but rather to worship Him. Of course we know that physical work is God-ordained and laziness is a sin, yet there is a divine priority system in place. The physical things of this life have their rightful place in our lives, but when we are excessively enmeshed with activities and mere things, while neglecting our intimacy with God, we should be convicted of possessing misdirected and sinful priorities of the heart. Mary found contentment with the Person of Jesus Christ, while Martha insisted on being overly entangled with her earthly activities – she no doubt denied the movement of the Spirit in her heart in leading her to the Savior's feet. Martha wallowed in the temporal, while Mary relished and clung to the eternal – her relationship with our LORD.
What is the current level of fruitfulness in your life?
"And the cares of this world, and the deceitfulness of riches, and the lusts of other things entering in, choke the word, and it becometh unfruitful." Mark 4:19
Does your life presently reflect that of Mary or Martha? As Jesus looks upon your life, does He find you endlessly caught up in a whirlwind of frivolity/pettiness, and materialism, OR, settled, at His feet – getting to know Him and learning to love Him supremely?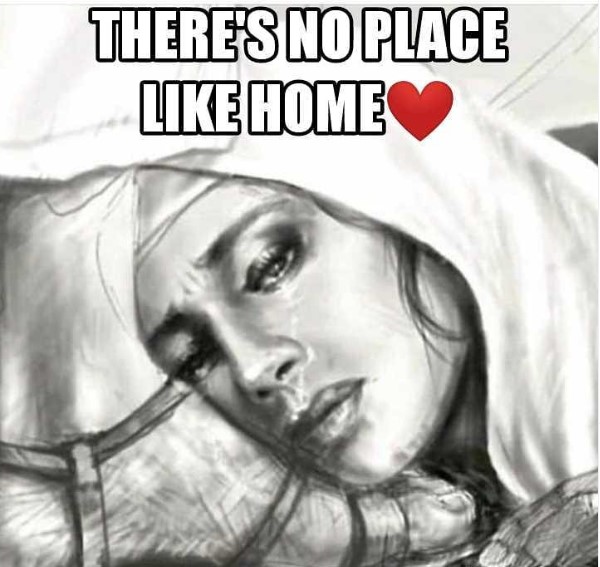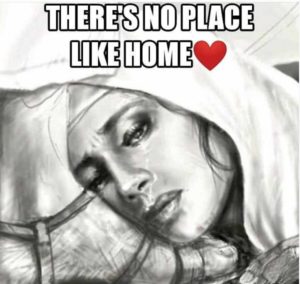 "But one thing is needful: and MARY HATH CHOSEN that good part, which shall not be taken away from her." Luke 10:42
In Scripture, Mary is always seen at Jesus' feet:   
"Then when Mary was come where Jesus was, and saw him, she fell down AT HIS FEET…" John 11:32
"Then took Mary a pound of ointment of spikenard, very costly, and anointed the feet of Jesus, and wiped his feet with her hair: and the house was filled with the odour of the ointment." John 12:3
Mary was obedient to the original intent of the Most High in making man. She was blessed with much grace, due to humbling herself at the feet of Jesus. This we see and know because the wisdom of God says "But he giveth more grace. Wherefore he saith, God resisteth the proud, but giveth grace unto the humble. Submit yourselves therefore to God. Resist the devil, and he will flee from you. Draw nigh to God, and he will draw nigh to you." (James 4:6-8)
It is truly amazing how those seemingly difficult "mountains" of this life become reduced to mere mold hills when and as we spend intimate moments seeking our Lord. As we "submit" ourselves wholly to Him, we are enabled by His mighty power to "resist the devil" and he must "flee."
Obviously, the Garden of Eden was a private or secret place reserved/created as a cocoon for Adam, Eve, and God. This was for God's design – intimacy. This insight may be broadened and supported by Psalms 91:1 and Matthew 6:6.
In prayer if God is not reaching my heart and me His, I am not praying (but playing). Prayer, simply put, is communion with God. Prayer is embarking upon a journey in the spirit to know God in a deeper dimension, accessing the holy throne of His presence through the blood of Jesus. It is not enough for us to conquer our prayer directive or journal/list of requests, we must experience God when we seal yourself off from the world and unto Him. We must seek to hear His voice, to be drawn closer to Him.
The person who elects to sit at the Savior's feet, in private communion, comes into agreement with Him and His divine purposes. Such a person is conforming to the very purpose for his existence and that for which Christ came to earth. To sit at his feet, is simply to get to know Him through prayer communion. 
What words could possibly begin to hint of the unfathomable and "so great salvation" His precious blood has provided for us! (Heb. 2:3)
"O taste (experience) and see that the Lord is good: blessed is the man that trusteth in him." Psalms 34:8
The experience of knowing God will relieve one of his taste for this fleeting, soon-to-be-renovated world. The heart of the diligent seeker who hungers for the holy presence of our Lord will be as a hot-air balloon, which when loosed from its shackles, will soar upward where it belongs, seated together with Christ in heavenly places (Eph. 2:6). The one who is consumed with the knowing Christ will sever his ties with that which holds him bound to the earthly and truly commune with Him at the throne of His glorious grace (Heb. 4:14-16)
Christ has made us fit to be accepted in the Father through the shedding of His sinless blood.
"To the praise of the glory of his grace, wherein he hath made us accepted in the beloved." Ephesians 1:6
It is certain that we can do nothing to merit the love of God by human effort. His love was poured out at Calvary and is the gift bestowed upon us who have believed upon Him unto eternal life. Our communion with Him is simply a desire after the fact/of His love and He promised to fill all those who "hunger and thirst after righteousness." (Matt. 5:6). Our identity is in Jesus Christ who is our Maker and Redeemer.
"A glorious high throne from the beginning is the place of our sanctuary." Jeremiah 17:12