The Opening of Our Understanding [podcast]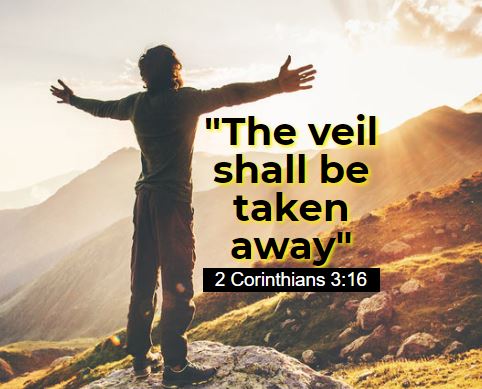 How the veil that blinds us, that hinders our understanding, is removed.
"But even unto this day, when Moses is read, the vail is upon their heart. 16 Nevertheless when it (the heart) shall turn to the Lord, the vail shall be taken away. 17 Now the Lord is that Spirit: and where the Spirit of the Lord is, there is liberty. 18 But we all, with open face beholding as in a glass the glory of the Lord, are changed into the same image from glory to glory, even as by the Spirit of the Lord." 2 Corinthians 3:15-18
As you continue to seek the face of the LORD, to open, to bare your heart to the LORD, "The eyes of your understanding" are going to continue "being enlightened; that ye may know what is the hope of his calling, and what the riches of the glory of his inheritance in the saints, 19 And what is the exceeding greatness of his power to us-ward who believe, according to the working of his mighty power." (Ephesians 1:18-19)
"Seek the LORD and his strength, seek his face continually." 1 Chronicles 16:11
When we seek His face, when our hands go upward to God in Heaven, the veil, that which blinds our minds, goes downward.
"May everyone who hears this message 'The Opening of our Understanding' podcast, walk away with hands and face up in the praise of Him, who is our Maker, Sustainer, and Deliverer!" David Taylor
HERE's why people remain in false churches. Read this Bible verse closely:
"The man that wandereth out of the way of understanding shall remain in the congregation of the dead." Proverbs 21:16
Peace with God | Fresh Start with God | Modern Church
The Everlasting Gospel vs Political Causes and Movements [podcast]