His Wife Hath Made Herself Ready [podcast]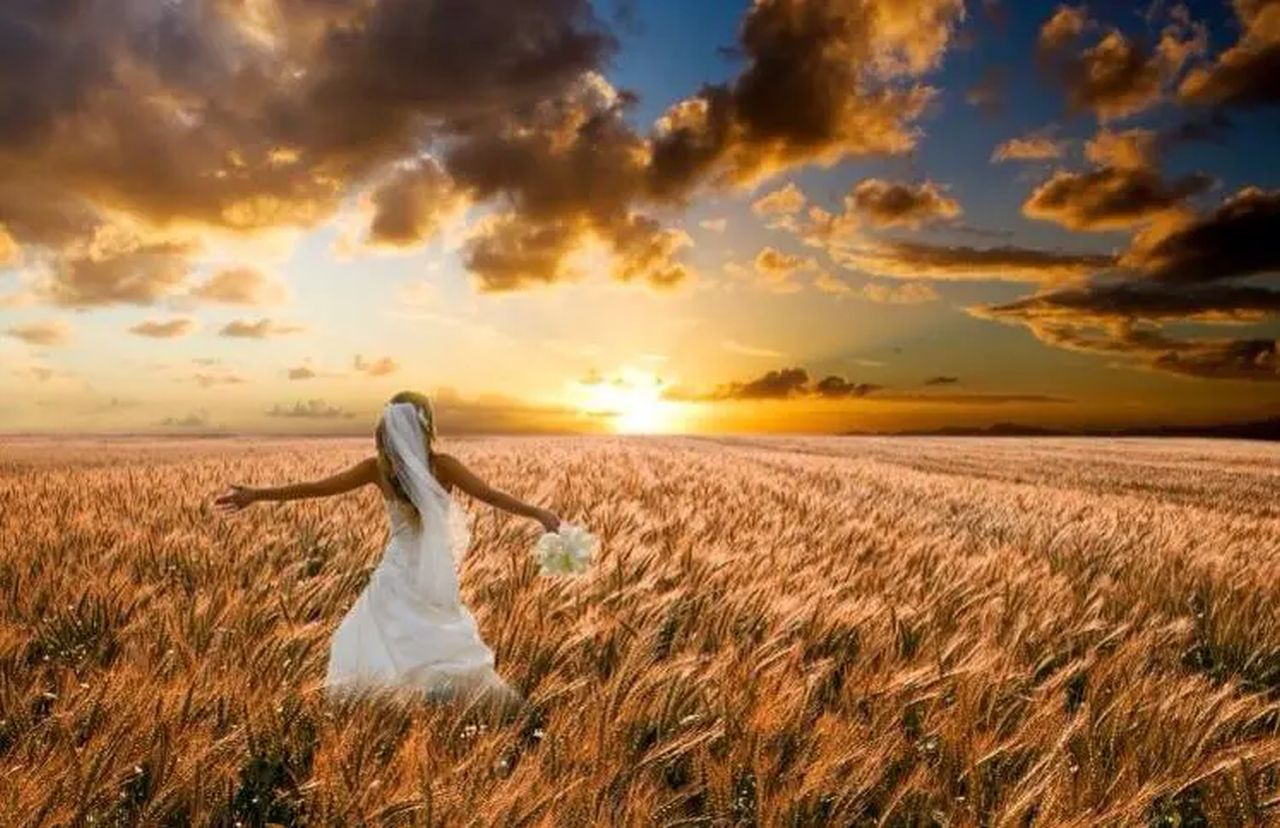 What's going to happen in a marriage where one or both partners refuse to confess, own up to their mistakes, their violations of the other person and the integrity of that marriage? Such a marriage may regrettably, end. Pride. – "Pride goeth before destruction, and an haughty spirit before a fall." (Proverbs 16:18) Will not the same end come to the relationship where a man has been saved by Christ and then becomes hardened in heart later, and refuses to acknowledge, confess, and forsake his sin? Yes. (Hebrews 3:6, 12-15; 10:26-39, etc.)
"He that covereth his sins shall not prosper: but whoso confesseth and forsaketh them shall have mercy." Proverbs 28:13
"His wife hath made herself ready"
"Let us be glad and rejoice, and give honour to him: for the marriage of the Lamb is come, and his wife hath made herself ready. 8 And to her was granted that she should be arrayed in fine linen, clean and white: for the fine linen is the righteousness of saints." Revelation 19:7-8 
How do we know who the truly bride of Christ is? – Simple: It's those who are making themselves ready for His soon return, to meet Him with white garment which represents the righteousness of His true saints.
"Therefore as the church is subject unto Christ, so let the wives be to their own husbands in every thing. 25 Husbands, love your wives, even as Christ also loved the church, and gave himself for it; 26 That he might sanctify and cleanse it with the washing of water by the word, 27 That he might present it to himself a glorious church, not having spot, or wrinkle, or any such thing; but that it should be holy and without blemish." Ephesians 5:24-27
Think about the big day, the wedding of, between a bridegroom and his bride. Think about what that white wedding dress she is wearing is supposed to represent – purity.
"And every man that hath this hope in him purifieth himself, even as he is pure." 1 John 3:3
The person who repents and is saved, and continues rooted in Christ, continuing/abiding in Him, will confess any sin committed and be perpetually transformed by Him (Proverbs 28:13; 2 Corinthians 7:1; 1 John 1:7, 9; 3:4-10).
Many have been misled. Jesus invented the term "FALL AWAY." (Luke 8:13) Are you going to call the Son of God a liar? If falling away wasn't possible, why did Jesus say it is possible? Who's lying?
The true church, the "FEW" ARE ready to meet Jesus (Matthew 7:13-14; Revelation 19:7-9). We must stop looking at "the church" as what pretends to be the church, you know, those who gather on Sunday morning in buildings, most of which is completely apostate. THAT is not the people of God, the real remnant of Christ's elect and shouldn't be viewed as such. Only an INDIVIDUAL can choose to be a member of Christ's remnant "little flock" by repenting, being born again and follow Jesus per HIS terms, and no other set of terms (Luke 9:23-24; 12:32).
Antoinette Yeboah writes:
"The corrupted heart, where one has fashioned a false god in their own evil image is the false god that tells you that you're still saved even though you're wallowing in sin. 'Don't worry you can repent later,' so it says.
Fantasy.
Lies.
These are lies your sin sick soul wants to hear and makes everything okay. Lies that lead straight to Hell.
I was one of the ten virgins, one of the five foolish virgins, whose lamp was without oil. I was not ready for the Bridegroom. But nobody told me. Nobody warned me, even though I was in church every time the doors opened. For years. I was unknowingly on my to Hell until God showed me by revelation, my woeful, fallen position. Suddenly all the lies were revealed. I was astonished. I looked back and saw my sin. I repented immediately. But God kept showing me areas I fell short."
Nightfall: Soul Harvest (end times book)
Support | STORE | Podcasts | Light of the World | Evangelism | Jesus, Light of the Word | Compassion in Light of Christ's Soon Return | Striving Together for the Faith of the Gospel [podcast] | Prepared to be Used of God | The Return of Christ