Jesus, Light of the World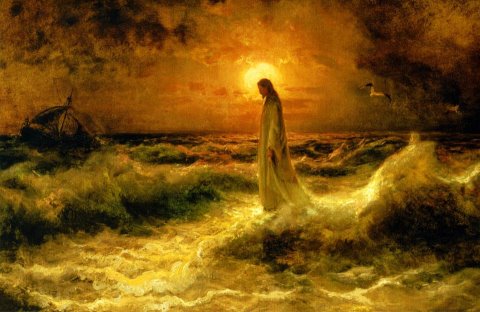 Shining His Light: Recently, while in Alabama, I was recommended to a coffee shop and so went to visit. The people who own and run it are all disciples of Christ. There are men in twos fellowshipping and praying together across the coffee shop. I reached out to one guy who works here and after we talked he asked if we could pray together. We did. Amazing. Let's turn on the light of Christ in this dark world saints.
FRANK TELFORD WRITES: "I SEE A LOT OF MY BROTHERS AND SISTERS SPENDING A MAJORITY OF THEIR TIME RESEARCHING THE DARKNESS BUT YOU WON'T FIND JESUS THERE BECAUSE IN HIM THERE IS NO DARKNESS AT ALL! THE BIBLE SAYS: 'THIS THEN IS THE MESSAGE WHICH WE HAVE HEARD OF HIM, AND DECLARE UNTO YOU, THAT GOD IS LIGHT, AND IN HIM IS NO DARKNESS AT ALL.' (1 JOHN 1:5)"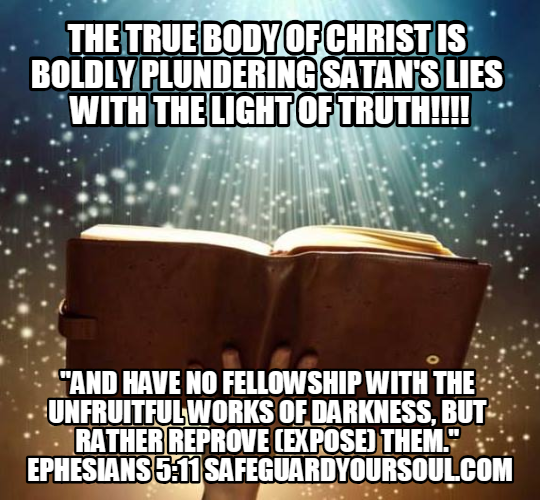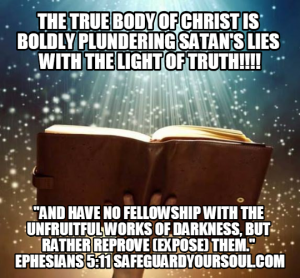 Those in darkness find no good in anything or anyone – "He that hath a froward heart FINDETH NO GOOD: and he that hath a perverse tongue falleth into mischief." (Proverbs 17:20) They make it their duty to project the darkness of their own evil hearts on everyone and everything.
WHEN Jesus came into this world, He purposely came into a fallen, pagan, sin-filled world. He didn't protest it but rather came into the middle of it to save a people for Himself.
"This is a faithful saying, and worthy of all acceptation, that Christ Jesus came into the world to save sinners; of whom I am chief." 1 Timothy 1:15
Jesus came and died for your sins and now sends you to introduce Him to others of your future family members.
"Then said Jesus to them again, Peace be unto you: as my Father hath sent me, even so send I you." John 20:21 
The LORD Jesus told us that His people are the salt and light of the earth. Just as light always pierces darkness so also salt always changes the flavor of that which it is applied to!
Salt trampled under foot? (Matthew 5:13-16)
THE DEVIL's children are not going to deliver the Gospel of Jesus – YOU must! PREACH!
"Ye are the salt of the earth: but if the salt have lost his savour, wherewith shall it be salted? it is thenceforth good for nothing, but to be cast out, and to be trodden under foot of men. 
14  Ye are the light of the world. A city that is set on an hill cannot be hid. 
15  Neither do men light a candle, and put it under a bushel, but on a candlestick; and it giveth light unto all that are in the house. 
16  Let your light so shine before men, that they may see your good works, and glorify your Father which is in heaven." Matthew 5:13-16 
Giving someone who is lost a Bible is not what gets them saved. No, rather when the Holy Ghost filled born again believer preaches what's in that Bible, that's when Jesus saves the lost. Remember the Ethiopian eunuch whom Phillip preached to? Acts 8 BAMMMMM  
The darkness is not greater than the light.
ANY "light" that is not Jesus Christ according to the record of Holy Scripture, is a false light being perpetrated by the agents of Satan (John 8:12). These are the most subtle, insidious sheep's clothing clad wolves in our midst – as Jesus specifically warns us (Matthew 7:15). JESUS CHRIST IS THE LIGHT OF THE WORLD AND THERE IS NO OTHER LIGHT, LORD, OR SAVIOR (John 8:12).
"For such are false apostles, deceitful workers, transforming themselves into the apostles of Christ. 14 And no marvel; for Satan himself is transformed into an angel of light. 15 Therefore it is no great thing if his ministers also be transformed as the ministers of righteousness; whose end shall be according to their works." 2 Corinthians 11:13-15 
Light Always Pierces Darkness
"Let your light so shine before men, that they may see your good works, and glorify your Father which is in heaven." Matthew 5:16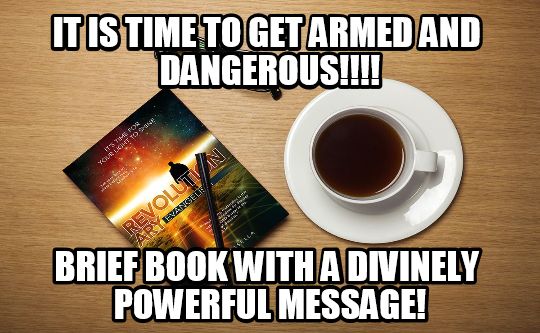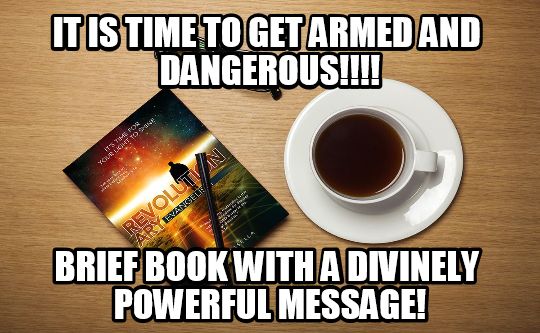 Some seem to have more faith in the darkness of this world than they do in "the light of the world" who is Jesus Christ (John 8:12).
"The more I see certain crowds and their angle and message, I wonder why they don't see that light always pierces darkness. God set this standard from the beginning. Light can be put into the dark and dispel that darkness but darkness cannot drowned out the Light. If they need or are looking for proof, they ought to take a look at the night sky lit with the moon and stars because light has dominion over dark." Brandon Elliott
How many times have you turned on the light in a room and the darkness won out? How many times has the darkness of night and early morning stopped the sun from breaking through?
The sun came up today over the earth and the light of Christ is coming into the darkened hearts of men to bring them the saving light of His blessed Gospel.
Satan has wielded that spiritual darkness over the masses and just as the darkness can't stop the light when you flip the light switch, so the darkness of the enemy cannot stop Christ the light from shining in the hearts of men.
"But if our gospel be hid, it is hid to them that are lost: 4 In whom the god of this world hath blinded the minds of them which believe not, lest the light of the glorious gospel of Christ, who is the image of God, should shine unto them. 5 For we preach not ourselves, but Christ Jesus the Lord; and ourselves your servants for Jesus' sake." 2 Corinthians 4:3-5
God desires to grow the revelation of Jesus Christ in His people. As one truly follows Jesus – becoming His humble student – there will be a progressive expansion in the understanding of He is and what He came to do and what He will use us to do.
"But the path of the just is as the shining light, that shineth more and more unto the perfect day." Proverbs 4:18
God's people are the servants of He who is "the light of the world" and came into this world to offer His light to "all men." (1 Timothy 2:4)
When Jesus had just freely forgiven a woman caught in the very act of adultery, He uttered these profound words:
"Then spake Jesus again unto them, saying, I am the light of the world: he that followeth me shall not walk in darkness, but shall have the light of life." John 8:12
Christ came into the darkness of this world to offer the light and love of His forgiveness.
"Jesus said unto her, Neither do I condemn thee: go, and sin no more." John 8:11
He condemned those who claimed to be His representatives and yet weren't possessed with this same mission.
"He that is without sin among you, let him first cast a stone at her." John 8:7
Hiding deceitfully behind a religious facade while pretending you don't need the light of Christ shining into your otherwise darkened heart, is a lie.
Jesus vanquished those counterfeit leaders who instead of offering this sinning woman mercy, offered her harsh and public judgment.
"So when they continued asking him, he lifted up himself, and said unto them, He that is without sin among you, let him first cast a stone at her. 8 And again he stooped down, and wrote on the ground. 9 And they which heard it, being convicted by their own conscience, went out one by one, beginning at the eldest, even unto the last: and Jesus was left alone, and the woman standing in the midst. 10 When Jesus had lifted up himself, and saw none but the woman, he said unto her, Woman, where are those thine accusers? hath no man condemned thee?" John 8:7-10
Just as Christ sent the harsh, merciless counterfeit leaders packing and condemned, in eternity, all such condemning instead of compassionate "Christians" shall be separated for the tares they are.
"And there shall in no wise enter into it any thing that defileth, neither whatsoever worketh abomination, or maketh a lie: but they which are written in the Lamb's book of life." Revelation 21:27  
Those who mistreat the people Jesus came and bled to save will be forbidden to enter His eternal kingdom.
"But and if that servant say in his heart, My lord delayeth his coming; and shall begin to beat the menservants and maidens, and to eat and drink, and to be drunken; 46 The lord of that servant will come in a day when he looketh not for him, and at an hour when he is not aware, and will cut him in sunder, and will appoint him his portion with the unbelievers (hell). 47 And that servant, which knew his lord's will, and prepared not himself, neither did according to his will, shall be beaten with many stripes (he will suffer greater in hell)." Luke 12:25-27 
God is going to wipe away every tear from the eyes of His beloved Bride and also say to her "Woman, where are those thine accusers?" (John 8:10-11)
"And God shall wipe away all tears from their eyes; and there shall be no more death, neither sorrow, nor crying, neither shall there be any more pain: for the former things are passed away." Revelation 21:4
When it's all over – in eternity – those who condemned instead of offering divine mercy, will be forever vanquished from the presence of the LORD and His people and the eternal light of His glorious kingdom (Revelation 21).
"For he shall have judgment without mercy, that hath shewed no mercy; and mercy rejoiceth against judgment." James 2:13
Instead of offering the lost world what they already have – condemned by their own sin – Jesus and His true remnant people offering the love and light of the Savior, calling men to "Come … take the water of life freely." 
"And the Spirit and the bride say, Come. And let him that heareth say, Come. And let him that is athirst come. And whosoever will, let him take the water of life freely." Revelation 22:17
In the verse preceding the above invitation of the Holy Spirit and true body of Christ, the LORD tells us that He is writing this to His own people.
"I Jesus have sent mine angel to testify unto you these things in the churches. I am the root and the offspring of David, and the bright and morning star." Revelation 22:16 
Did the Father not send His only begotten Son "WHILE WE (that's me and you) were yet sinners"?
"For when we were yet without strength, in due time Christ died for the ungodly. 7 For scarcely for a righteous man will one die: yet peradventure for a good man some would even dare to die. 8 But God commendeth his love toward us, in that, while we were yet sinners, Christ died for us." Romans 5:6-8
Jesus Says, "I Will have Mercy, and Not Sacrifice"
Is Jesus instructing us to come aside with Him and to learn and meditate upon things?
"But go ye and learn what that meaneth, I will have mercy, and not sacrifice: for I am not come to call the righteous, but sinners to repentance." Matthew 9:13
To learn the way of Christ is to learn the way of mercy and compassion.
Might it be the hour for us to cry out to the LORD for "an heart of flesh" and ask Him to take away all "stony," hardened, calloused places?
"For I will take you from among the heathen, and gather you out of all countries, and will bring you into your own land (salvation). 25 Then will I sprinkle clean water upon you, and ye shall be clean: from all your filthiness, and from all your idols, will I cleanse you. 26 A new heart also will I give you, and a new spirit will I put within you: and I will take away the stony heart out of your flesh, and I will give you an heart of flesh. 27 And I will put my spirit within you, and cause you to walk in my statutes, and ye shall keep my judgments, and do them." Ezekiel 36:24-27 
The Body of Christ is a Hospital – not a Junkyard
No sinners gets saved by way of the condemnation of mere men – such as ourselves.
When a new patient is brought to the hospital in an ambulance and rolled in on a stretcher, the doctors and nurses don't condemningly yell at the new patient. No, they simply greet the ailing person and apply the care, cleaning, and medicine needed to restore that person's health, right?
God's people are to "love mercy" and not judgment.
"He hath shewed thee, O man, what is good; and what doth the LORD require of thee, but to do justly, and to love mercy, and to walk humbly with thy God?" Micah 6:8
Divine mercy is the wisdom of God that possesses every child of God who will "turn many to righteousness."
"And they that be wise shall shine as the brightness of the firmament; and they that turn many to righteousness as the stars for ever and ever." Daniel 12:3
After he sinned grossly, David cried out to the LORD in what is the most profound, revealing, and profound prayer of repentance in all of the Bible. Notice in this portion of Psalms 51 how that after the LORD cleansed his sins and purified his heart, David was prepared to be used of God to bring sinners to the LORD!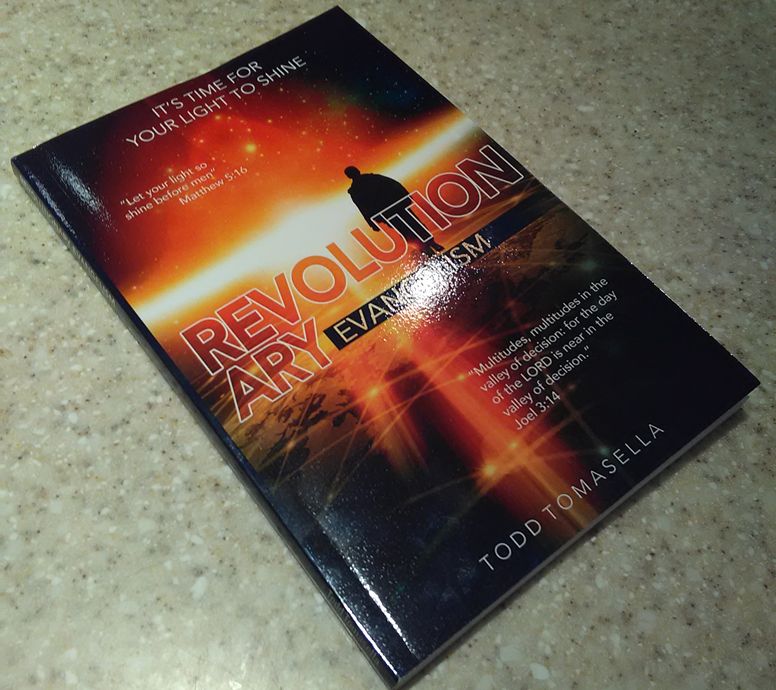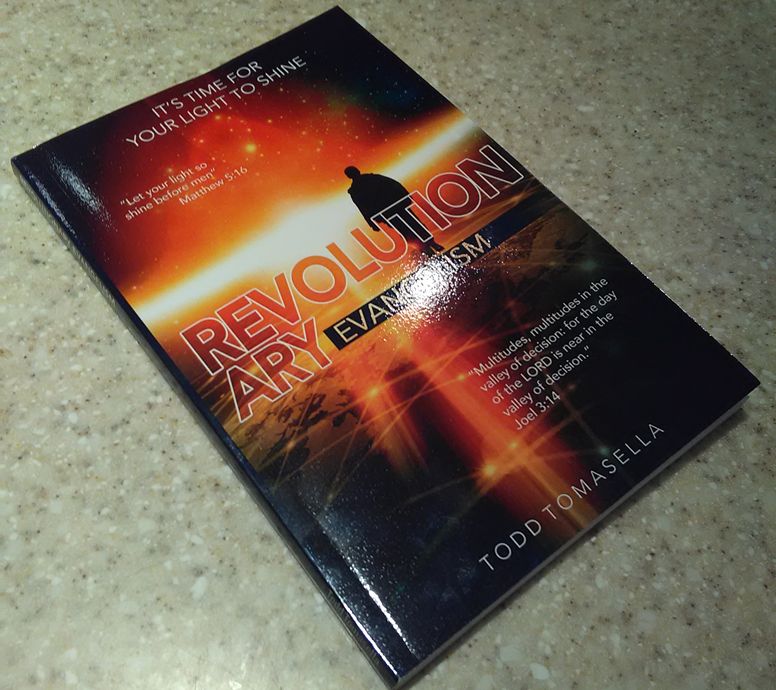 "Create in me a clean heart, O God; and renew a right spirit within me. 11 Cast me not away from thy presence; and take not thy holy spirit from me. 12 Restore unto me the joy of thy salvation; and uphold me with thy free spirit. 13 Then will I teach transgressors thy ways; and sinners shall be converted unto thee." Psalms 51:10-13
Jesus Christ is "Holy, holy, holy," and He was "moved with compassion" upon the lost of this world and not condemnation (Isaiah 6:3; Matthew 9:35-38; Revelation 4:8).
TO BE HOLY AS HE IS HOLY DOES NOT CONSIST OF POSSESSING AN ATTITUDE OF CONDEMNATION BUT RATHER COMPASSION TOWARDS THOSE PRESENTLY OUTSIDE OF CHRIST'S KINGDOM (1 PETER 1:15-16). IT'S ONLY THEN THAT GOD WILL MERCIFULLY USE US TO HELP OTHERS.
Christ came to save, not destroy or condemn! Yes eternal condemnation is coming upon all who reject Jesus and yet, for now we are to call them in – "whosoever will, let him take the water of life freely." (Revelation 22:17)
BELOVED, this day that He's made, we are rejoicing to shine the light of Heaven's soon coming KING! Remember that as the world grows darker, His light shines even brighter!!!!! Rejoice! Celebrate Jesus! Ask Him to grant you to opportunity today to tell someone what He's done and is doing for you!!!! " … The word of their testimony …." (Revelation 12:11)
Prayer: Holy Father, purify my evil heart of all that offends You. I know You are Holy, holy, holy, and ask You to grant Your true holiness to my heart as only You can do. Blessed LORD Jesus, please purify my heart of every wrong notion, take away the stony places and grant the gift of an heart of flesh. In Jesus' name! Amen.
Sign up for free email devotional HERE… The Moments with My Master email is sent out for the edification of the body of Christ.