Chosen, Called, Cleansed, Consecrated, Commissioned [podcast]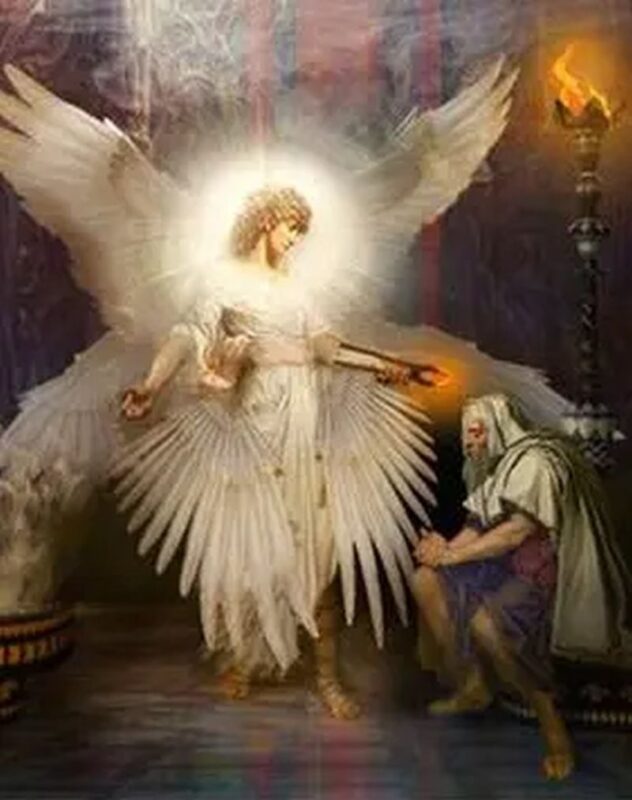 "Then said I, Woe is me! for I am undone; because I am a man of unclean lips, and I dwell in the midst of a people of unclean lips: for mine eyes have seen the King, the LORD of hosts. 6 Then flew one of the seraphims unto me, having a live coal in his hand, which he had taken with the tongs from off the altar: 7 And he laid it upon my mouth, and said, Lo, this hath touched thy lips; and thine iniquity is taken away, and thy sin purged." Isaiah 6:5-7
At this revelation of the holiness of the LORD, Isaiah realized and cried:
Woe is me! (Like Isaiah, the godly man is a man whose conscience is sensitive, pliable, captive to Christ. He lives to please God)

for I am undone; (He readily admits his sin, that He is nothing without Christ)

because I am a man of unclean lips, (He confesses his sins)

and I dwell in the midst of a people of unclean lips: (He knows the influencing power of the fallen world around him)

for mine eyes have seen the King (He delights to see God to move in His heart and life)

At this God-pleasing response, the LORD's response to the prophet was as follows:
"Then flew one of the seraphims unto me, having a live coal in his hand, which he had taken with the tongs from off the altar: 7 And he laid it upon my mouth, and said, Lo, this hath touched thy lips; and thine iniquity is taken away, and thy sin purged."
Divine mercy, forgiveness, and purging was the result of Isaiah's humility, admission of his own iniquity and insufficiencies.
"The sinner, like the leper, cries, Unclean! Lev_13:45. The seraph did not wait to be told; he knew that there was only one cure for such need as the prophet's, Isa_6:9-13. When men refuse God's offered grace, every refusal hardens. It is either 'the savour of death unto death" or of 'life unto life,' 2Co_2:16." FB Meyer
"The essence of true conviction is a deep overwhelming concern over what I am, not what I have done or not done. What man is is more important than what he has done. God is more interested in His servants than what they do for Him. Holiness of life is far more important than correct doctrine." Dake
"Woe is me! for I am undone – נדמיתי nidmeythi, I am become dumb. There is something exceedingly affecting in this complaint. I am a man of unclean lips; I cannot say, Holy, holy, holy! which the seraphs exclaim. They are holy; I am not so: they see God, and live; I have seen him, and must die, because I am unholy. Only the pure in heart shall see God; and they only can live in his presence for ever, Reader, lay this to heart; and instead of boasting of thy excellence, and trusting in thy might, or comforting thyself in thy comparative innocence, thou wilt also be dumb before him, because thou hast been a man of unclean lips, and because thou hast still an unclean heart. 'I am amazed.' He immediately gives the reason why he was struck dumb: because he was a man of polluted lips, and dwelt among a people of polluted lips, and was unworthy, either to join the seraphim in singing praises to God, or to be the messenger of God to his people. Compare Exo_4:10; Exo_6:12; Jer_1:6." Adam Clarke
In Isaiah 6 we see first the cleansing (v5-7), then the commission of the prophet (Isaiah 6:8-13). The divine cleansing, the willingness of His servant to be consecrated preceded the commissioning of the prophet.
There is a blessed fruit of this work of God – a divine inworking and outworking in our lives as was the case with Isaiah.
TODAY, let us be sobered and thankful to our God for finding and saving our wretched souls! May God bless us today to be reminded that "We love him, because he first loved us." (1 John 4:19) Each of us are "undone" men of "unclean lips." (Isaiah 6:5) Jesus Christ died, was buried, and raised again from the dead to redeem and to forgive us! All we have without the perfection of Christ is our own righteousness which is as "filthy rags" in the eyes of a holy God (Isaiah 6:3). When we are truly brought to brokenness, and brought into the understanding of just how infinitely blessed we are that God has been so merciful to us on behalf of Christ, like Isaiah, we will then be filled with His joy, the joy of His salvation, and desire to pour that same blessing on others! "Freely ye have received, freely give." (Matthew 10:8) God's Mercy!
"Create in me a clean heart, O God; and renew a right spirit within me. 11 Cast me not away from thy presence; and take not thy holy spirit from me. 12 Restore unto me the joy of thy salvation; and uphold me with thy free spirit. 13 Then will I teach transgressors (backsliders) thy ways; and sinners shall be converted unto thee." Psalms 51:10-13
God has to work in us before He will work through us.
"Ye have not chosen me, but I have chosen you, and ordained you, that ye should go and bring forth fruit, and that your fruit should remain: that whatsoever ye shall ask of the Father in my name, he may give it you. 17 These things I command you, that ye love one another." John 15:16-17
Those who are called of God and chosen, must be faithful to the One who has called, chosen, and commissioned them.
"These shall make war with the Lamb, and the Lamb shall overcome them: for he is Lord of lords, and King of kings: and they that are with him are called, and chosen, and faithful." Revelation 17:14
A cleansed, consecrated, and divinely commissioned disciple recently prayed for a dear lady. She was elated. She told that disciple who'd prayed for her that she was so excited that someone cared enough to pray for her that she went and told another friend of hers. God is able to fill and pour His love through His saints! He wants to use you beloved. Ask Him!
NEVER camp out on your sin. RUN to Jesus in repentance and confession! (Proverbs 28:13; 1 John 1:9)
PRAYER: Holy Father of our LORD Jesus Christ, thank You for giving Your only begotten Son for all my sins and the sins of the whole world. Dear Savior, Master, LORD Jesus, please let Your cross – Your death, burial, and resurrection – truly be the very constitution of my heart, Thy creation. Please break this vessel, please mold this clay dear LORD, and teach this heart You gave to truly know and follow You Jesus and bear fruit for Your eternal glory. Please teach this heart to show great mercy to those around me as You've shown unfathomable mercy on my sins by Your love and crucifixion. Cause me, dear LORD to be a helper of others, bringing them to You, showing them Your mercy and love. In Jesus' Name, amen.
Holy Spirit | Fresh Start with God
The 5 Sins That Keep God's People Out of Their Promised Land [podcast]