Do You Seriously Think God Can't Use You? [podcast]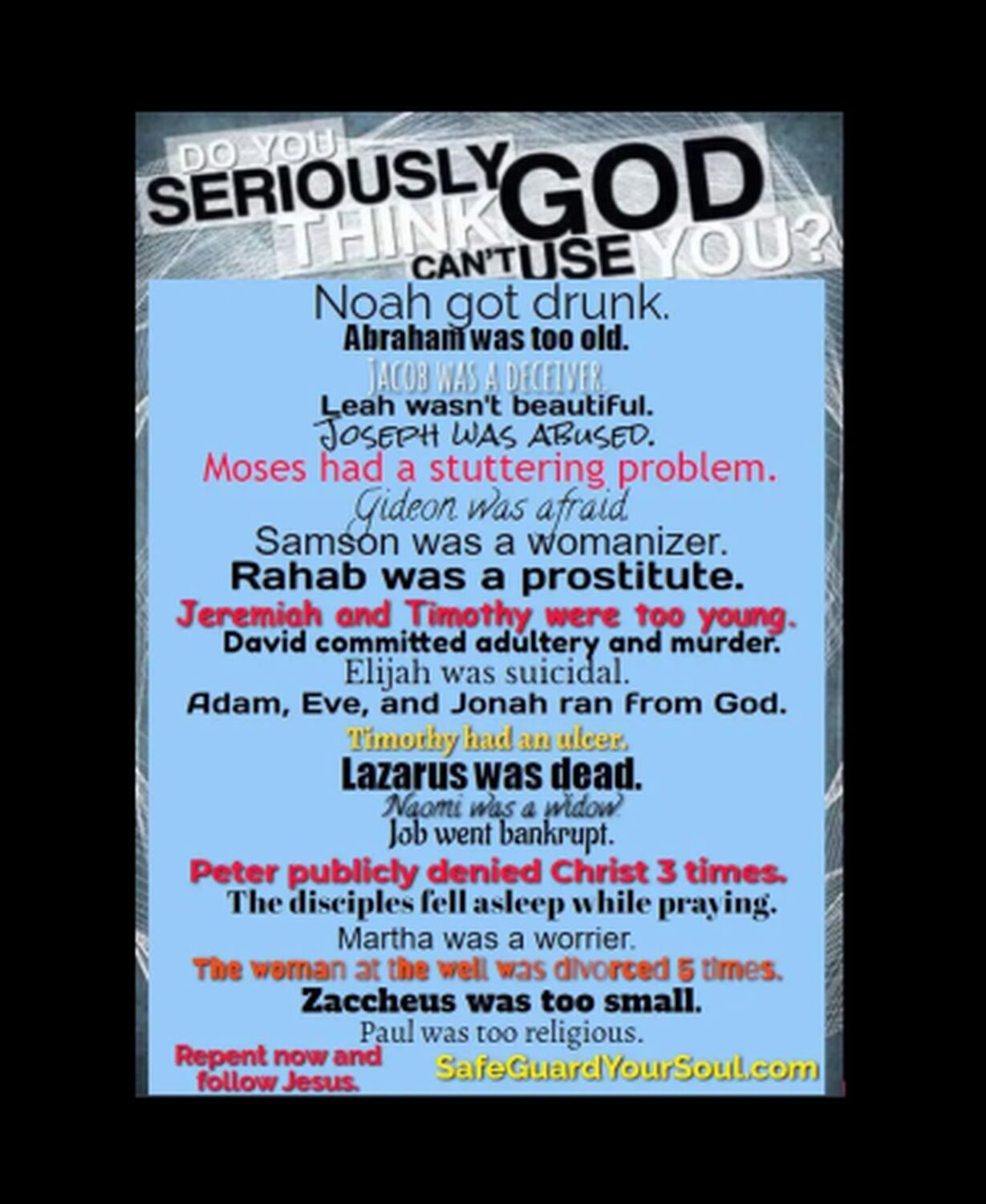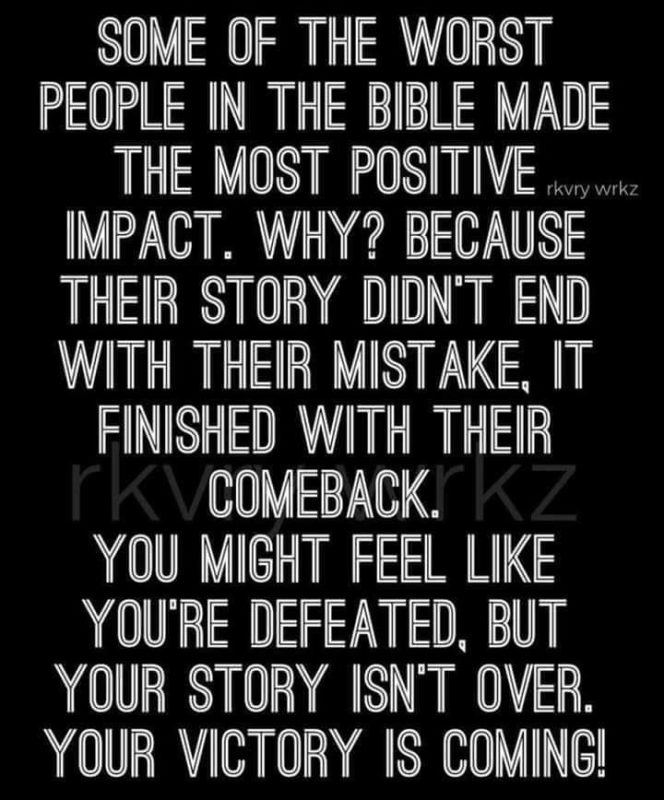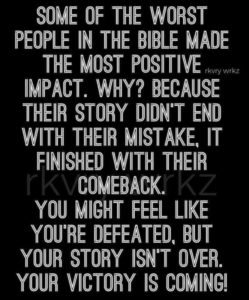 "Who shall lay any thing to the charge of his elect? It is God that justifieth. 34 Who is he that condemneth? It is Christ that died, yea rather, that is risen again, who is even at the right hand of God, who also maketh intercession for us." Romans 8:33-34
Sin will bring reaping (Galatians 6:7-8). "The wages of sin is death." (Romans 6:23)
Sin has dire consequences one must reap as was the case with David and yet, God is merciful to forgive and still use His children as He sees fit.
If the beloved king David, who sinned greatly for a season, can repent and find full restoration with the LORD, so can we!!! Read Psalm 51 today.
DID David's sin disqualify David from being forgiven and remaining in the LORD's kingdom? What about Peter when He openly, publicly denied the Savior? Both men were penitent and returned to the LORD and were forgiven, restored, and reinstated to serve – just like Jesus parable of the prodigal son (Luke 15).
"And, having made peace through the blood of his cross, by him to reconcile all things unto himself; by him, I say, whether they be things in earth, or things in heaven." Colossians 1:20
David's gross sin against God didn't negate what he did, what God used him to do before and after that season of sin. God offers His mercy and forgiveness for the repentant – and if not, NOT ONE of us could be saved. Let that sink in beloved of God. See David's psalm of repentance, Psalm 51. Anyone else super elated about this divine truth, about the mercy of this Great God of our salvation – JESUS CHRIST?
JUST what sin is greater than the blood of Christ's cross? None!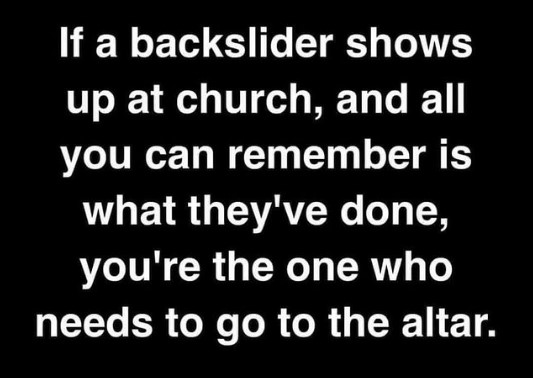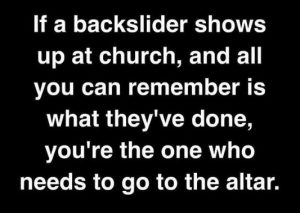 Psalm 51 record the repentance of the beloved David after he'd sinned!
Just because you sinned, done some things wrong, that doesn't exclude you from answering the call God has placed on your life. Repent, pray, obey, and trust the LORD.
Let us cry out to the LORD as did beloved David in his psalm of repentance! Beloved David sinned grossly during a season of his life and yet, David could be convicted, drawn in, and repentant. Can you? Do you have a heart after God like the beloved David? May it be so, in the name of Jesus. Because God is good and David responded to His drawing him back to Himself, the Bible later records that the beloved "sweet psalmist of Israel" was "a man after" the heart of the LORD.
"I have found David the son of Jesse, a man after mine own heart, which shall fulfil all my will." Acts 13:22 
Like Paul, David finished strong and so can we! (2 Timothy 4:7-8).
Anyone else super glad that in the divine economy it's more about how we finish than how we started? Whew! Jesus!
It is utterly priceless that David, Israel's greatest human king, was called by our LORD "the sweet psalmist of Israel."
"Now these be the last words of David. David the son of Jesse said, and the man who was raised up on high, the anointed of the God of Jacob, and the sweet psalmist of Israel, said." 2 Samuel 23:1
If sin disqualifies anyone as being a candidate for the mercy and forgiveness of God, that means that not 1 of us is qualified. Think about that.
As is the case with David, Peter, and a host of others, we know that the LORD doesn't throw people away – because He loves them and is "NOT willing that any should perish." (2 Peter 3:9) Do you believe that? Do you know that this applies to you? He even loves me, the lowliest, and YOU, knowing every sin we've ever committed. He even loves me, knowing every sin I've ever committed. Read the 3 parables depicting the restorative love of God in Luke 15.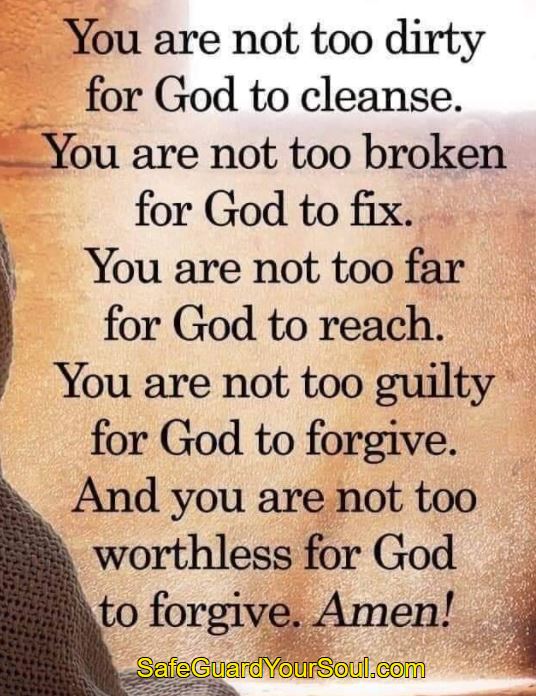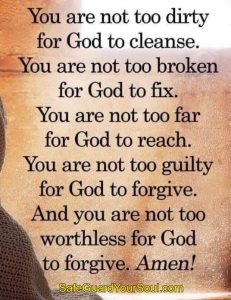 If someone else is not a candidate for divine mercy and forgiveness, neither are you, neither am I. Selah.
In their immaturity, Jesus' disciples wanted to call down fire from Heaven upon some men "But he (Jesus) turned, and rebuked them, and said, Ye know not what manner of spirit ye are of. 56 For the Son of man is not come to destroy men's lives, but to save them." (Luke 9:55-56) Memorize verse 56 of Luke 9.
"For God sent not his Son into the world to condemn the world; but that the world through him might be saved." John 3:17
"For he shall have judgment without mercy, that hath shewed no mercy; and mercy rejoiceth against judgment." James 2:13
The sin problem of judging others, wrongly that is, while we have a log in our own eye, is that God knows all our own sin we've not overcome yet, and is going to now expose and flip our life upside down. We'd better think long and hard about sending for unwarranted judgments on others when it's not the Holy Spirit leading us to correct them "in the spirit of meekness" to help them restored to Christ (Matthew 7:1-5; Galatians 6:1-2; James 2:13).
Who among us is sinless perfection or would even dare tout such a lie?
"If I justify myself, mine own mouth shall condemn me: if I say, I am perfect, it shall also prove me perverse." Job 9:20
"Who can say, I have made my heart clean, I am pure from my sin?" Proverbs 20:9
I got rebuked by a guy this week who is part of the Mike Desario cult. As usual, he was totally self-righteous, acting as if and teaching that we can decide to never sin again and accomplish such by our own will, without Jesus. Total devils.
"God be merciful to me a sinner" is what I must declare (Luke 18:9-14).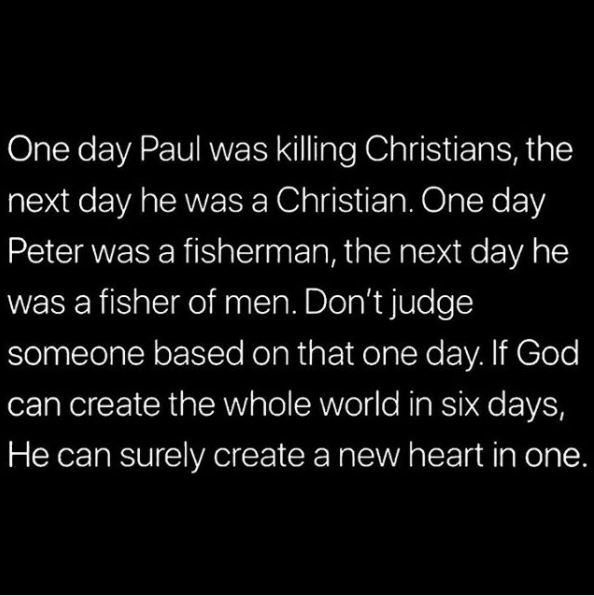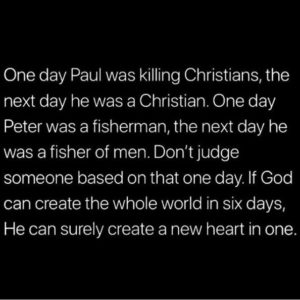 "For there is not a just man upon earth, that doeth good, and sinneth not." Ecclesiastes 7:20  
Personally, it seems that the more open I am about this as was Paul Romans 7, the more victory takes place in my life. Jesus is able – through the daily cross life (2 Corinthians 4:10-12).
Check out and get to know these: Ecclesiastes 7:20; Job 9:20; Proverbs 20:9
May God have mercy on us in Jesus' name, and make us holy as He is holy (1 Peter 1:15-16).
Slander vs Mercy | Support | STORE | Podcasts | Light of the World | Evangelism | Jesus, Light of the Word | Compassion in Light of Christ's Soon Return | Striving Together for the Faith of the Gospel [podcast] | Prepared to be Used of God
Busting Hell Wide Open while Believing You are "Blessed" [podcast]