"You Who are Troubled Rest with Us" [podcast]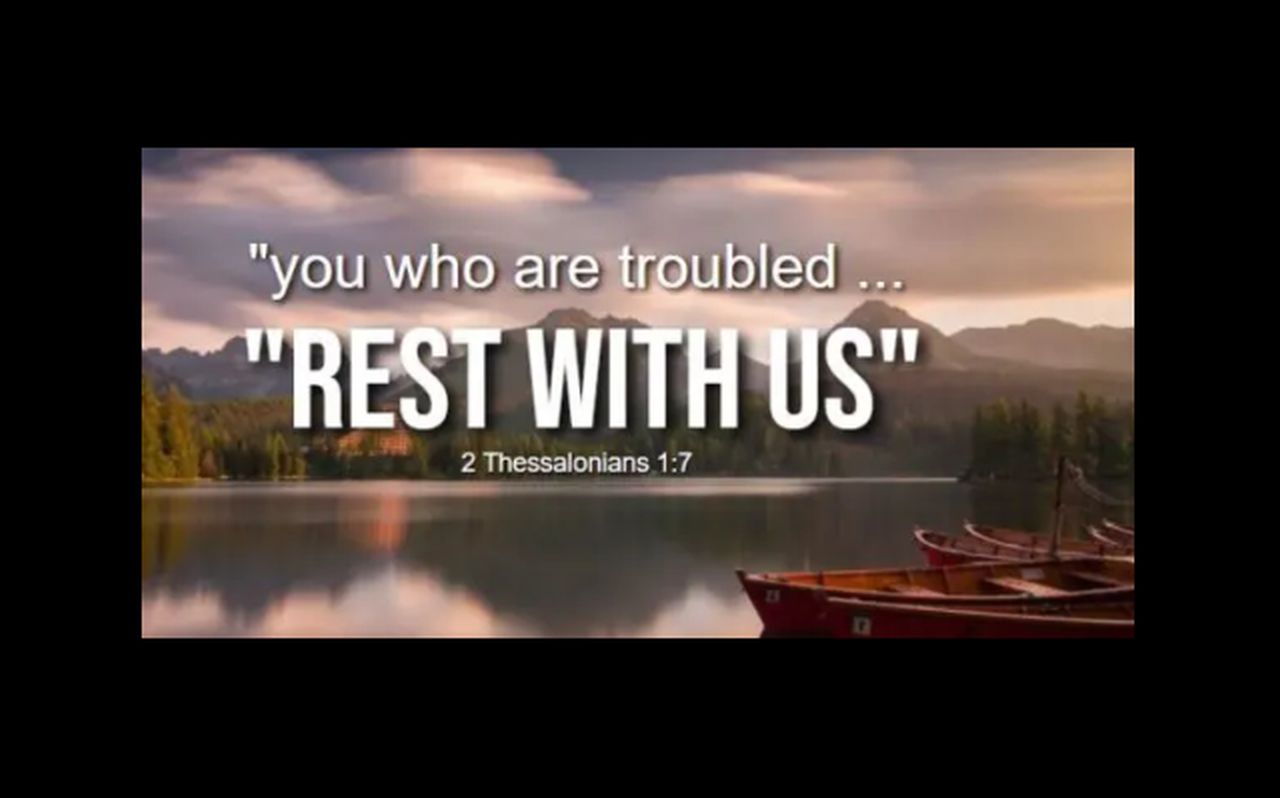 "Rest with us" because Justice is Coming
2 Thessalonians 1:3-10
3 We are bound to thank God always for you, brethren, as it is meet, because that your faith groweth exceedingly, and the charity of every one of you all toward each other aboundeth;
4  So that we ourselves glory in you in the churches of God for your patience and faith in all your persecutions and tribulations that ye endure: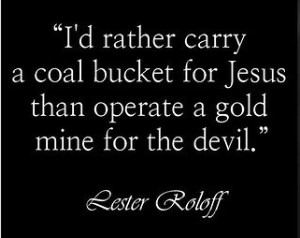 The Judgment at Christ's Coming
5  Which is a manifest token of the righteous judgment of God, that ye may be counted worthy of the kingdom of God, for which ye also suffer:
6  Seeing it is a righteous thing with God to recompense tribulation to them that trouble you;
7  And to you who are troubled rest with us, when the Lord Jesus shall be revealed from heaven with his mighty angels,
8  In flaming fire taking vengeance on them that know not God, and that obey not the gospel of our Lord Jesus Christ:
9  Who shall be punished with everlasting destruction from the presence of the Lord, and from the glory of his power;
10  When he shall come to be glorified in his saints, and to be admired in all them that believe (because our testimony among you was believed) in that day.
The Happenings just before His Return
Luke 21:25-28
"And there shall be signs in the sun, and in the moon, and in the stars; and upon the earth distress of nations, with perplexity; the sea and the waves roaring; 26 Men's hearts failing them for fear, and for looking after those things which are coming on the earth: for the powers of heaven shall be shaken. 27 And then shall they see the Son of man coming in a cloud with power and great glory. 28 And when these things begin to come to pass, then look up, and lift up your heads; for your redemption draweth nigh." Luke 21:25-28
Luke 21:34-36
"And take heed to yourselves, lest at any time your hearts be overcharged with surfeiting, and drunkenness, and cares of this life, and so that day come upon you unawares. 35 For as a snare shall it come on all them that dwell on the face of the whole earth. 36 Watch ye therefore, and pray always, that ye may be accounted worthy to escape all these things that shall come to pass, and to stand before the Son of man." Luke 21:34-36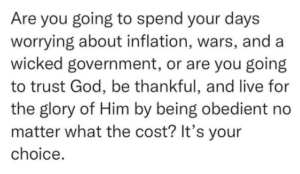 Walking unwavering with and suffering with Christ and His body now – as we look forward to being with Him!
"For I reckon that the sufferings of this present time are not worthy to be compared with the glory which shall be revealed in us." Romans 8:18
The LORD knows all before it happens and He's not surprised of anything. God is going to use all these things to conform His people to Christ. Remember, all things are not good but God takes them and uses them to conform us to Christ, to be "crucified with Christ." (Galatians 2:20).
"And we know that all things work together for good to them that love God, to them who are the called according to his purpose. 29 For whom he did foreknow, he also did predestinate to be conformed to the image of his Son, that he might be the firstborn among many brethren." Romans 8:28-29
This truth has never been so relevant saints of Christ and the signs of the season of His return are at hand. He's coming for you precious one!!!! Rescue mission!!! The Return of Heaven's KING
May God allow us to preach in such a way as to cause His people to begin to be homesick for Heaven to be with Him.
"But as it is written, Eye hath not seen, nor ear heard, neither have entered into the heart of man, the things which God hath prepared for them that love him." 1 Corinthians 2:9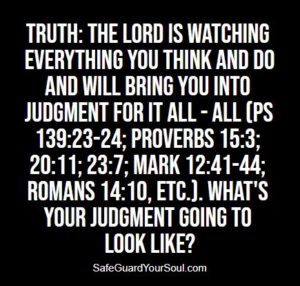 I wonder how full our hearts will be as we become nourished up in His Word concerning Heaven. Will our hearts not burst forth and be filled with excitement, overflowing with joy like before we go on a vacation, the anticipation filling our hearts as we eagerly await being with our glorious Savior and Father? Read John 14:1-6 and Revelation 21.
Calling on the name above all names today. He's the Maker and Controller of His whole universe and He's coming back soon to retake control of it all – to decisively, violently put down all of His enemies both demonic and human (Colossians 1:16-17; 2 Thessalonians 1:7-10; Revelation 19:11-16).  
No matter what's going on – good or bad – WE KNOW that the song is true …. that our "God is so good, God is soooo gooood, God is so good, He's so good to me….." … There's NO way to sing this simple song of praise and not get happy in Jesus! Impossible.
Our LORD Jesus is coming to establish His perfect Government on His earth. Stand by. Occupy. Rejoice. Look up. "Your redemption draweth nigh." (Luke 21:28).
"For unto us a child is born, unto us a son is given: and the government shall be upon his shoulder: and his name shall be called Wonderful, Counsellor, The mighty God, The everlasting Father, The Prince of Peace. 7 Of the increase of his government and peace there shall be no end, upon the throne of David, and upon his kingdom, to order it, and to establish it with judgment and with justice from henceforth even for ever. The zeal of the LORD of hosts will perform this." Isaiah 9:6-7 
We can be sure that mankind is fallen and cannot solve his own problem – which is sin against His Maker. Only the Prince of Peace, our LORD Jesus, can do so…. and He will (Isaiah 9:6-7).
"Glory to God in the highest, and on earth peace, good will toward men." Luke 2:14
He is going to crush His enemies under His feet (Romans 16:20; 2 Thessalonians 1:7-10; Revelation 19:11-16; 1 Corinthians 15:25, 27).
PRAYER: Holy Father, in the name of Jesus, please break me, cause me to be truly poor in spirit with a humble, contrite heart of flesh. Please grant a deep compassion in me dear LORD Jesus as You conform me to Your holy image in the crucified life. In Jesus' name. Amen.
The Return of Christ | Fresh Start with God | Making Peace with God – Now, before it's too late | 100's of Christ-centered, Scripture-rich podcasts
"Seven Women shall take hold of One Man" [podcast]