Sin: Man's Core Problem [podcast]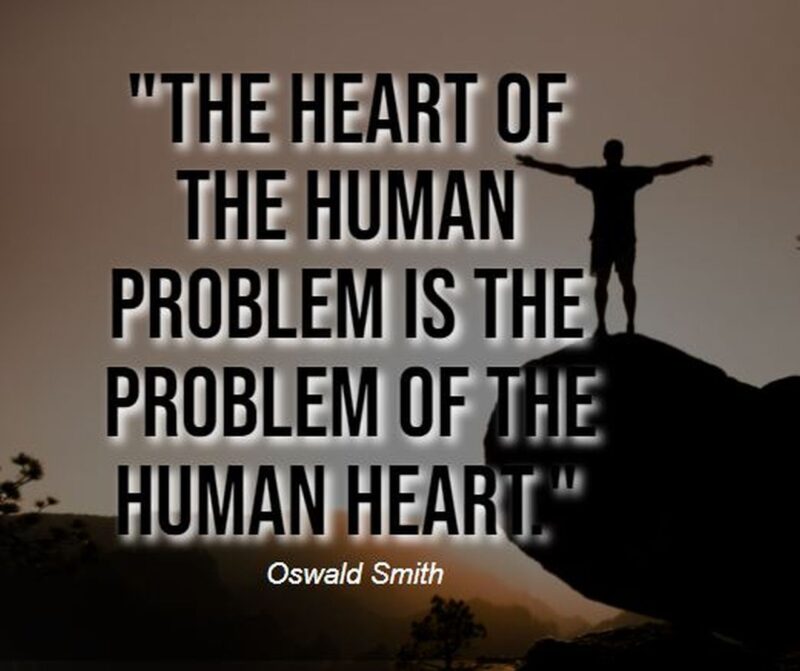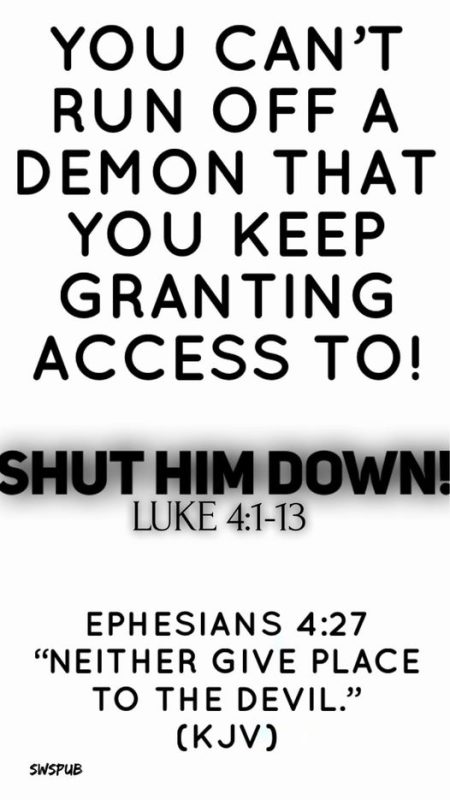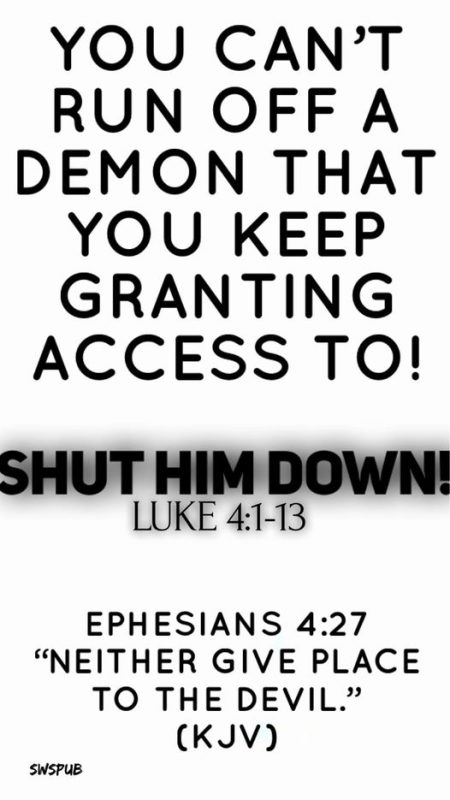 "The heart is deceitful above all things, and desperately wicked: who can know it?" Jeremiah 17:9
Jesus taught us that man's sin comes out of his "desperately wicked" heart (Jeremiah 17:9).
"And he said, That which cometh out of the man, that defileth the man. 21 For from within, out of the heart of men, proceed evil thoughts, adulteries, fornications, murders, 22 Thefts, covetousness, wickedness, deceit, lasciviousness, an evil eye, blasphemy, pride, foolishness: 23 All these evil things come from within, and defile the man." Mark 7:20-23
Mankind's core dilemma is sin (Romans 1-3). Jesus Christ came and died to "save his people from their sins," to "taketh away the sin of the world," and not to merely deal with fallen man on a surface level as on a mental level (Matthew 1:21; John 1:29). God doesn't band aid broken things, He heals and makes them whole to the root because the root determines the fruit (Matthew 12:33; Luke 4:18, etc.). Christ's salvation is perfect. Evil is in our hearts and proceeds forth from that wicked heart until Christ regenerates us (Genesis 6:5, 12; Jeremiah 17:9; John 3:3, 7; Titus 3:5-7). This is why the sinner must of divine necessity be born again, must be made completely new "by the washing of regeneration and renewing of the Holy Ghost" (Titus 3:5-7). Then and not before then, the born again saint of Christ is made a  "a new creature: old things are passed away; behold, all things are become new. 18 And all things are of God" (2 Corinthians 5:17-18).
"Jesus answered and said unto him, Verily, verily, I say unto thee, Except a man be born again, he cannot see the kingdom of God. … 7 Marvel not that I said unto thee, Ye must be born again." John 3:3, 7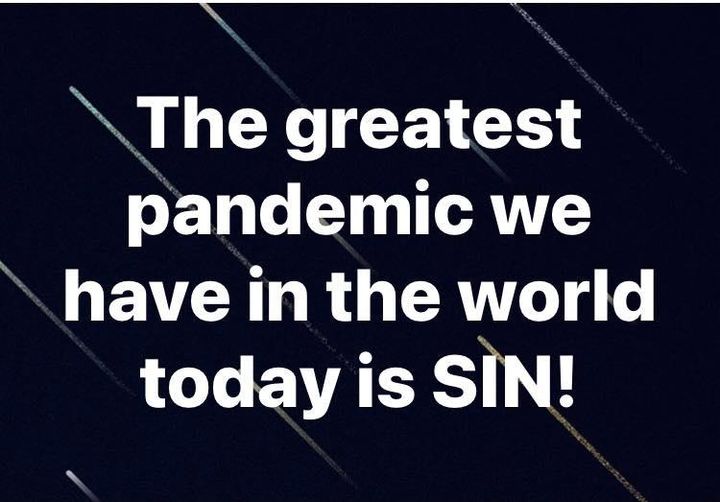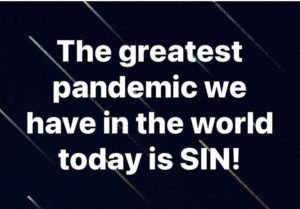 Anyone attributing sin to "mental health" issues is a blinded false teacher who is preaching "another gospel" and is "accursed" (Galatians 1:6-9). Mental dysfunction is only coming from sin, it's a mere symptom, not the root cause. Fallen man needs God – he needs the change of heart, a divine miracle at the core of his being – something the LORD alone can and will do when the individual repents and receives Christ (Acts 3:19; John 1:12-13, etc.).
Did Jesus come to die for sin or "mental health issues"?
"Behold the Lamb of God, which taketh away the sin of the world." John 1:29
​SIN is man's core issue. Seems like "mental health" gets blamed for much more than is fair. And, mental health issues emanate from man's sin which only Jesus can cure. WE have ALL sinned against our Maker and yet He is so loving that He sent His only begotten Son to die for us while we were yet sinners (John 3:16; Romans 3:10, 23; 5:6-8). "Believe on the Lord Jesus Christ, and thou shalt be saved, and thy house" (Acts 16:31).
Human reasoning is debunked by the Word of God. Read Colossians 2:8-10. Those who walk with God, who truly love God and people, give the people HIS Word which plainly states "Ye MUST be born again" (John 3).
Anything else is a lie from a hateful counterfeit, a deceiver (Proverbs 27:5-6). Only Jesus can forgive sin and eradicate demons (Matthew 9:6; 26:28). Read Mark 5 concerning the demon possessed man who after Jesus set him free was "in his right mind" (Mark 5:15). Also, memorize James 4:7 and learn that there is no getting rid of Satan until there is true repentance through which God forgives the sin that previously gave Satan access, control over that person.
The "old man" otherwise called "the flesh" in Scripture, must be "put off" or crucified by way of the daily cross – the crucified life (Ephesians 4:22; Colossians 3:8-10). So many who pretend to represent Christ today in the apostate modern church world often speak in terms of finding out things about ones self. This they do instead of citing and reading and teaching from God's Word what the testimony of Scripture is about fallen mankind (Genesis 6:5, 12; Jeremiah 17:9; Romans 3, 7, etc.). The focus is on self whom they do not identify as "desperately wicked" and in need of the miracle of regeneration (John 3:3, 7; Titus 3:5-7). God's only answer is the cross of Christ and when He saves a man, that man is to be crucified with Christ. When you do not hear these original Gospel essentials, identify such as a false ministry. None of these things are ever mentioned in the messages we hear coming from the false priesthood of wolves who have and are commandeering the apostate modern church world further into deception and disillusionment (2 Thessalonians 2:9-12). As was foretold, the great falling away has been on us for a while now (Amos 8:11; Matthew 7:15; 24:3-5, 11; 2 Thessalonians 2; 1 Timothy 4:1-2; 2 Timothy 3:13, etc..
Christ alone is the cure FOR the curse of sin.
Clue: Mental health issues are merely the result of SIN! Christ's solution to sin grants men to be in their "right mind" just like it did the demon possessed maniac at Gadara. After Jesus cast out the devils that had possessed him, and made this man whole (salvation), then it says this:
"And they come to Jesus, and see him that was possessed with the devil, and had the legion, sitting, and clothed, and in his right mind: and they were afraid." Mark 5:15
"Mental illness" has taken center stage as the primary excuse for SIN and for justifying evil. Psychology is a lie. There is no solution in it. Only Jesus can cure the curse of sin! He died to do just that! Reject Him and you are Satan's property!
The source of sin AND evil is rooted in Satan and is in the hearts of men. Christ alone can cure this curse.
Jesus came to raise men from their dead spiritual state. He alone can do such. He says "Ye must be born again" (John 3:3, 7).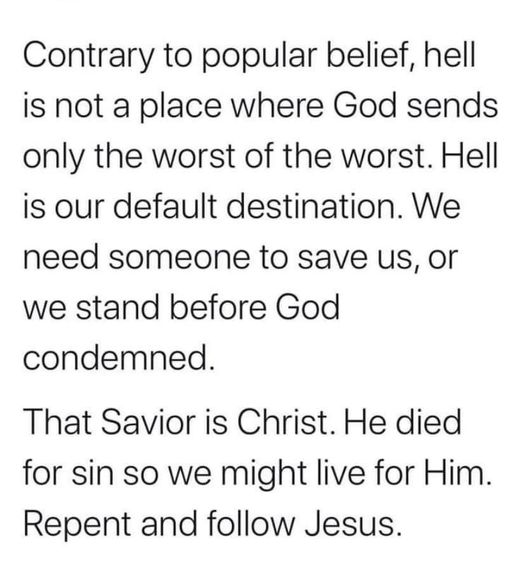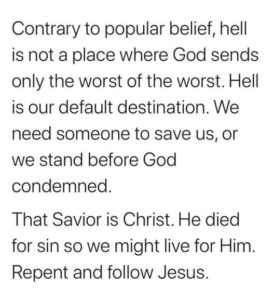 "To open their eyes, and to turn them from darkness to light, and from the power of Satan unto God, that they may receive forgiveness of sins, and inheritance among them which are sanctified by faith that is in me." Acts 26:18
Any person who is not genuinely born again, washed in the blood of Jesus Christ, IS the property of Satan and under his evil control.
"He that is not with me is against me…" Matthew 12:30
Reducing sin to "mental health issues" is an antichrist attack on Christ and His Gospel!
The increasing violence and evil we see erupting across our nation and world was foretold in God's Word and is a manifestation of the evil, the wicked hearts of fallen men, unsaved men.
"But evil men and seducers shall wax worse and worse, deceiving, and being deceived." 2 Timothy 3:13
Anyone not pointing out that you are a sinner separated from your Maker, and not pointing you to the salvation that is in Christ Jesus alone, is misleading you. Sinful man has no solution in and of himself. Only God Himself can make you whole. And, He desires to do just that! Today is your day to turn your life to God, to confess what He already knows – that you are a vile sinner. And to receive the salvation, the forgiveness of all your sins by receiving the perfect Lamb of God who was slain for your sins – to bring you to God! (John 1:12-13, 29)
"But as many as received him, to them gave he power to become the sons of God, even to them that believe on his name: 13 Which were born, not of blood, nor of the will of the flesh, nor of the will of man, but of God. … 29 The next day John seeth Jesus coming unto him, and saith, Behold the Lamb of God, which taketh away the sin of the world." John 1:12-13, 29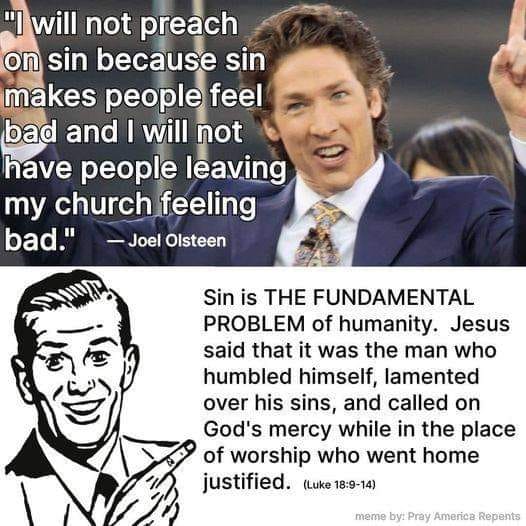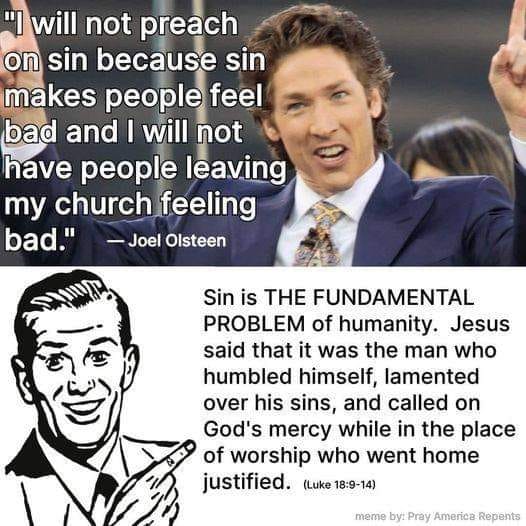 Those in sin are blind and can't see this. They vainly believe that "reforms" can turn this tide of evil. But only God can solve this problem of sin and He will only do that where there is repentance and faith in Christ (Acts 20:21). Spiritual bankruptcy is only solved by repentance and being washed in the blood of Jesus Christ, who is the only answer to man's sin problem. "What must I do to be saved? 31 And they said, Believe on the Lord Jesus Christ, and thou shalt be saved, and thy house" (Acts 16:30-31).
Those without God look within for reform when all there is is sin within. Reform is not what's needed. Change is needed and only God can make that change in a man and He calls it "regeneration" and being "born again" (Titus 3:5-6; John 3:3, 7). Only the LORD can solve man's sin problem and He did just that when He sent His only begotten Son for the sins of the world.
"For God so loved the world, that he gave his only begotten Son, that whosoever believeth in him should not perish, but have everlasting life." John 3:16
Sin is man's problem. Sin is at the root of man's dilemma, not a "mental disorder" or disease (Colossians 2:8). Sin is man's core problem from which all his ailments emanate (Genesis 6:5, 12; Jeremiah 17:9; Romans 1 and 3, etc.).
"And the times of this ignorance God winked at; but now commandeth all men every where to repent: 31 Because he hath appointed a day, in the which he will judge the world in righteousness by that man whom he hath ordained; whereof he hath given assurance unto all men, in that he hath raised him from the dead." Acts 17:30-31
The Bible never says "know thyself"!!! God's Word commands all men to "repent," to submit to God (Acts 17:30; James 4:7). The Word says "DENY," crucify your evil self! Read Luke 9:23-24; Romans 6, etc.. When we look within the Bible we find that mankind is fallen and full of sin within. That sin must be forgiven at initial salvation and crucified for the remainder of the life of that disciple while on earth (Romans 6).
After Christ saves us, we don't evolve into being a better "Christian." No. There will always be that sinful, iniquitous nature called "the old man," which must be daily crucified as we "put on the new man."
"Lie not one to another, seeing that ye have put off the old man with his deeds; 10 And have put on the new man, which is renewed in knowledge after the image of him that created him:" Colossians 3:9-10
The SINNER, the vile wretch I must first and foremost confront and continually crucify, is myself! (Read Rom 7:18, 24; Ps 39:4-5; Eccl 7:20.) It's essential to begin to understand the flesh, the fallen man, the iniquitous old man, in order to realize what we've been saved from and what must be crucified daily. The cross is God's solution, prescription to "put off the old man with his deeds."
"That ye put off concerning the former conversation the old man, which is corrupt according to the deceitful lusts;" Ephesians 4:22
"Lie not one to another, seeing that ye have put off the old man with his deeds;" Colossians 3:9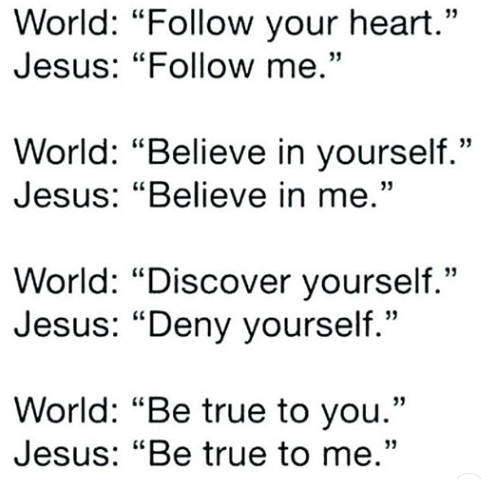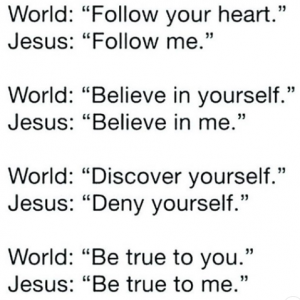 What about this evil nature we all have….. what does Scripture reveal? Let's talk about how the only solution is the cross, to X it out, to cancel, to crucify it to nothing, that Christ might reign – the Gospel reenacted in our daily lives – death, burial, resurrection. Saints, this truth must be explored, studied, and learned from God's Word.
That evil, that iniquity working in us perhaps hastens us to His cross for forgiveness, mercy, and to put it off, crucify it. Have you noticed, like Paul, that it's nothing but ugliness? Romans 7.  One disciple writes:
"We want to TRY against evil (law and human effort) but the only way is to DIE to evil and be raised up with new life (grace)."
We must see the sin in our own evil hearts and repent, confess, and cry out to God to cleanse us (Psalms 51; 139:23-24; Matthew 5:8, etc.). Then, take up the cross and follow your Savior.
"Therefore I will judge you, O house of Israel, every one according to his ways, saith the Lord GOD. Repent, and turn yourselves from all your transgressions; so iniquity shall not be your ruin." Ezekiel 18:30
The Bible says to examine yourself but it never says to look within yourself for any virtue or anything good at all because the heart is deceitful "above all things and desperately wicked"! (Read 2 Corinthians 13:5; Genesis 6:5, 12; Jeremiah 17:9; Romans 3, etc..)
"Examine yourselves, whether ye be in the faith; prove your own selves. Know ye not your own selves, how that Jesus Christ is in you, except ye be reprobates?" 2 Corinthians 13:5
Judge yourself in order to avoid damnation with the world:
"For if we would judge ourselves, we should not be judged. 32 But when we are judged, we are chastened of the Lord, that we should not be condemned with the world." 1 Corinthians 11:31-32
Beware of the false prophets preaching that you must look within – as if there's anything good there! (Read Romans 3:10; 7:18, 24; and Genesis 6:5, 12.)
God Himself is good and perfect and just and we are continually told to be "Looking unto Jesus the author and finisher of our faith; who for the joy that was set before him endured the cross, despising the shame, and is set down at the right hand of the throne of God" (Hebrews 12:2).
Now read Hebrews 12:1-12 and know that God's correction is simply the clear proof that He loves us – that we are HIS! Rejoice! Then read Revelation 3:19.
"As many as I love, I rebuke and chasten: be zealous therefore, and repent." Revelation 3:19
GOD WILL NOT WORK IN OUR LIVES UNTIL WE OPENLY ADMIT AND ANNOUNCE OUR OWN UTTER DEPRAVITY, OUR POVERTY OF SPIRIT, AND CRY OUT TO HIM TO SAVE, DELIVER, AND MAKE US WHOLE – AS HE ALONE CAN DO!
Paramount to your understanding of divine redemption of the fallen race via the cross of Christ is your recognition, your understanding of the utter depravity of fallen mankind.
"Blessed are the poor in spirit: for theirs is the kingdom of heaven." Matthew 5:3
Note, "poor in spirit." Not poor financially or religiously. The Greek word translated into English as "poor" is PTOCHOS. It means pauper, beggar, poor…..desperate and spiritually impoverished. Christ looks to desperate, hungry and thirsty people who want more of Him (Is. 66:2). Their hearts pant for more of Him (Ps. 42:1-2). They deeply desire more of His presence and Word.
ALL who seek to hide/cover their sins instead of repenting and forsaking them, will perish (Proverbs 28:13).
"He that covereth his sins shall not prosper: but whoso confesseth and forsaketh them shall have mercy." Proverbs 28:13
"Repentance is to TAKE SIDES with God against yourself. It is a CHANGE of attitude toward SELF, toward SIN, toward GOD, toward CHRIST that is so REAL that it RESULTS in a changed life. It is raising the WHITE FLAG in SURRENDER to God and turning to Christ as your only LORD and Savior. Repentance is NOT a work … works are the fruit of repentance (Ephesians 2:8-10)." Trent Austin
The Truth about Fallen Mankind – That Includes You!
"And GOD saw that the wickedness of man was great in the earth, and that every imagination of the thoughts of his heart was only evil continually." Genesis 6:5
"And God looked upon the earth, and, behold, it was corrupt; for all flesh had corrupted his way upon the earth." Genesis 6:12
"The heart is deceitful above all things, and desperately wicked: who can know it?" Jeremiah 17:9
"For I know that in me (that is, in my flesh,) dwelleth no good thing: for to will is present with me; but how to perform that which is good I find not. … O wretched man that I am! who shall deliver me from the body of this death?" Romans 7:18, 24
Is Romans 7 Before or After Paul's Salvation?
Defusing the iniquity of self-righteousness increases exponentially when we begin learning the biblical doctrine of fallen mankind (Genesis 6:5, 12; Jeremiah 17:9; Romans 7:18; Psalms 39:4-5).  
Don't trust yourself, trust God and deny self! "He that trusteth in his own heart is a fool: but whoso walketh wisely, he shall be delivered" (Proverbs 26:28).
Only Satan and his children live by the diabolical edict of "be true to yourself." Knowing how wretched they are of themselves, without Christ, those who are known of God live by "Trust in the LORD with all thine heart; and lean not unto thine own understanding. 6 In all thy ways acknowledge him, and he shall direct thy paths" (Proverbs 3:5-6).
"Now we know that what things soever the law saith, it saith to them who are under the law: that every mouth may be stopped, and all the world may become guilty before God." Romans 3:19 
There's a difference between justifying sin and honestly admitting the truth – that we are nothing and in utter need of an abiding felloship and union with Jesus! There is no justifying the sin Jesus died to forgive and deliver us FROM! (See Matthew 1:21; John 1:29; Romans 6:1-2.) One of those sins is self-reliance/pride/self-righteousness – self idolatry – which leads us to not admit our utter present and perpetual need for divine mercy and grace! (Read Matthew 5:3; Romans 7:18.) You are nothing and do nothing to please God without Jesus, even in your "best state" (Psalms 39:4-5; John 15:5).
Satan is not only the king of self-love and the result of being alienated from God, but also "he is a king over all the children of pride." (Job 41:34)
Anyone living in the sin of pride instead of humility is in the grip of Satan himself!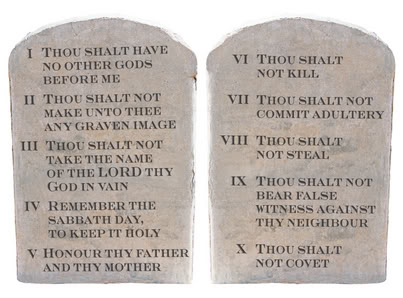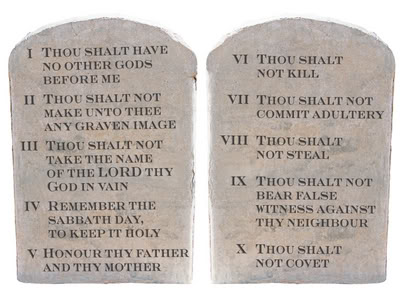 "They are all under sin; 10 As it is written, There is none righteous, no, not one." Romans 3:9-10
Why was there the judgment of the Noahic flood? Why will there be judgment in the future?
"And God saw that the wickedness of man was great in the earth, and that every imagination of the thoughts of his heart was only evil continually." Genesis 6:5
Man is by nature and therefore in deeds sinful. After the first man and woman the LORD created sinned, death (spiritual separation) passed upon all men born after them (Rom. 5:12).
"Repent" is the very first word of the Gospel (Matt. 3:2; 4:17) and men cannot and will not realize the need to repent and believe in Jesus Christ if they aren't first shown that their core problem is the sin that separates them from their beloved Creator.
"But your iniquities have separated between you and your God, and your sins have hid his face from you, that he will not hear." Isaiah 59:2
It is the false teacher/leader who refuses to hold up this foundational truth since the realization of it doesn't make people feel good about themselves and that is what the deceiver aims for in order to position people to support his ministry.
"Thy prophets have seen vain and foolish things for thee: and they have not discovered thine iniquity, to turn away thy captivity; but have seen for thee false burdens and causes of banishment." Lamentations 2:14
According to what the Holy Spirit reveals to us here in Lamentations 2:14 concerning false leaders, we should discern those we listen to very closely. He tells us here that false prophets do not discover or uncover and deal with what God calls sin. Paul did (1 Cor. 6:9-10; Gal. 5:19-21, etc.). Jesus did (Mk. 7:20-23; 9:43-49, etc.). The apostle John dealt with the issue of sin (1 Jn. 1-2:2; 3:1-10; Rev. 21:8, 27, etc.).
Laughably, false teacher James Dobson says that lack of self esteem is man's root problem. Total diabolical lie!
Instead of tending to the things that matter to the LORD, counterfeit leaders today deal with surface issues – "vain and foolish things…false burdens." Any man in leadership who refuses to deal with sin by name and head on, is false. He is so very puffed up in his own fleshly mind that he thinks he is wiser than the Almighty and vainly believes and reasons out that he knows more about what men need than the infinite One who made man. Regardless of his reasoning, any person in leadership who does not address sin and the holiness of God, is completely false. Please allow this writer to encourage you to do an inventory on those leaders you are currently listening to and run for your life if any of them are not addressing what the LORD told us violates His holiness.
NEVER EVER LOSE SIGHT OF THE FACT THAT MANKIND IS FALLEN. IT STARTED WHEN THE VERY FIRST MAN AND WOMAN CHOSE TO REBEL AGAINST OUR MAKER. SIN IS MAN'S CORE PROBLEM, NEED, AND ISSUE. ONLY CHRIST CAN CURE THE CURSE OF SIN AND THAT'S EXACTLY WHY HE CAME.
The heart of the "wise virgin" believer is flooded with the light of God through daily diligent study of His Word (Psalms 119:130). What most don't realize is that darkness immediately descends upon the heart left unattended – the heart not daily receiving the light of divine truth through diligent study of the Holy Scriptures (2 Timothy 2:15). The heart left without the bright shining light of God's Word shining into it daily, WILL revert back to type – darkness, iniquity, "desperately wicked," "only evil continually" (Genesis 6:5, 12; Jeremiah 17:9, etc.).
The ministerial beguiler, whose goal is not to fear and please God but rather to build a bigger church congregation, has to remove Bible doctrines that sting the conscience (Isaiah 30:9-10; 2 Timothy 4:2-4). God's desire is to prick or sting the conscience of man in order to bring to him conviction of his sin and repentance. Yet the wolf who hides in sheep garb must entertain and only speak of smooth things that do not interrupt the lifestyles of those he seeks to gain and keep the support of (Matthew 7:15). Regrettably and yet in fulfillment of prophecy, the landscape of the visible church world is littered with such false teachers (2 Timothy 3:13).
"That this is a rebellious people, lying children, children that will not hear the law of the LORD: Which say to the seers, See not; and to the prophets, Prophesy not unto us right things, speak unto us smooth things, prophesy deceits." Isaiah 30:9-10
Sinful man betrays his own eternal soul in seeking to console himself in order that he might continue to enjoy his temporary pleasures. Beguilers in leadership refuse to interrupt this death march of the wicked (many who believe they are saved). There is no end to the false prophets who have risen to accommodate such a state of depravity. Oh, just think of the light fanfare messages and book titles that entice men to experience the self life to the fullest. "Your Best Life Now" is one that comes to mind. If the premise of this book by Joel Osteen were biblical, it would have been titled "Your Best Life THEN." Why do I state this? Jesus guaranteed that those who truly follow Him would "be hated of all men for my name's sake" and that many would be killed for following Him and promised that His Father was preparing "mansions" in Heaven for those who endured to the end (Matt. 10:22; 24:10-13; Jn. 14:1-6). In direct contrast to Osteen, we see that Jesus Christ taught that the best life for His true followers would be then not now. Suffering with joy and grace to sustain us now (in this short life) and eternal bliss then is the consistent message of Scripture (2 Cor. 4:16-18; Phil. 1:29). Do you remember that the prodigal (apostate) son departed from his father only when he demanded his best life now? See Luke 15.
"And ye shall be betrayed both by parents, and brethren, and kinsfolks, and friends; and some of you shall they cause to be put to death. And ye shall be hated of all men for my name's sake." Luke 21:16-17
Below is an example of the most obvious false teacher in America and yet there are "many," "many," other false teachers as Jesus repeatedly told us there would be in this late hour (Matthew 7:15; 24:4-5, 11, 24):
"Beware of false prophets, which come to you in sheep's clothing, but inwardly they are ravening wolves." Matthew 7:15
"And many false prophets shall rise, and shall deceive many." Matthew 24:11
"For there shall arise false Christs, and false prophets, and shall shew great signs and wonders; insomuch that, if it were possible, they shall deceive the very elect." Matthew 24:24
Jesus Christ or Osteen? Who's False?
BEWARE of the message of the many self-exalting, Christ-demoting Luciferic Wolves of this late hour! Isaiah 14:12-15 says it all! The 5 "I"'s of Lucifer!
Joel Osteen / Lakewood Church have as their slogan "Discover the Champion in You." That's because it's all about YOU (idol) in their luciferic theology/mythology! But what champion? WHO is the true Champion? Who is the mere depraved pauper utterly unworthy to be forgiven and saved?
Did Jesus, Paul, or any of the apostles use any such language as "discover the champion in you"? No! Does the Bible teach that we are to discover JESUS or something in our own depraved, wicked nature?
"The only champion in me is God! And last I checked I didn't need to unlock him!" Ray Zeitler
This spineless moral coward, Joel Osteen, who deceitfully poses as a Christian leader, holds up a Bible in his services and has everyone repeat these words with him: "This is my Bible, I am what it says I am…"  BUT does Joel even begin to believe this? Do those he is leading astray believe this?
When is the last time your favorite author brought forth these divinely-inspired words spoken by the very Son of God? When is the last time Joel Osteen preached on suffering (a major theme of Holy Scripture)?
Stop for a moment and ask yourself 2 simple and important questions:
1) Why won't Joel Osteen and other deceivers communicate these words of Jesus?
2) Why do they pick and choose and always come up with easy things to say that won't offend people?
Osteen says:
"I don't get deep and theological." Joel Osteen, New York Times July 18,2005
An internet search using key words "Osteen quotes" will turn up mostly new age, positive thinking sites. Why? Because the world of sinners gladly receives those who will not communicate the biblical truth that they are sinners and need to be born again. It seems from observing the above quote and Joel's ministry, that Osteen only gets as "theological" as is necessary to draw the "Christian" crowd and support. As you will see in his many self-actualization type positive thinking quotes, Osteen has enough wherewithal to invent these self-sayings and yet chooses not to "get deep and theological." How telling.
When speaking before a lost sea of human souls on national television, Osteen openly denies Bible truth and Jesus Christ (see Joel Osteen Exposed). He never hints that sin is man's core problem and that the blood of Christ's cross is the only solution. Like it or not – This alone makes Joel Osteen a bona fide false prophet.
Contrast this: Joel makes people feel good about themselves while living in their sins, while Jesus Christ identifies then cleanses the sins of men, giving them the deep peace He alone shed His own life blood to give them.
Do men need a band-aid or the only real solution that gets to the root of their dilemma?
Who will you believe? – the mere sinner Joel Osteen, or Jesus Christ, the nail-scarred risen Savior and LORD who died for all your sins? Is sin an offense against the one true holy God or did Jesus come in vain to the earth to pay for the sins of the whole world? Who is the liar in your mind and heart?
So you think Joel Osteen is a nice guy? Does he make you feel good? Does Osteen have nail-scarred hands and feet? Did Joel die for your sins? Did Osteen rise from the dead to justify you before a holy God and Judge? Is Joel Osteen coming back from Heaven for you?
What about Jesus Christ? Is He a nice guy? What did He do for you? Do you believe in Him? You sure? If so, you completely embrace every single thing He gave you in His Word and it takes complete and superior precedence over the words of any other mere man or men – "yea, let God be true, but every man a liar." (Rom. 3:4)
Is Jesus Christ the only way to God and Heaven or did Christ lie to us all? Discern for yourself: Below is a partial transcript from the "Larry King Live" (CNN), Monday, June 20th, 2005 Interview with Pastor Joel Osteen:
KING: What if you're Jewish or Muslim, you don't accept Christ at all?
JOEL OSTEEN: You know, I'm very careful about saying who would and wouldn't go to heaven. I don't know …
KING: If you believe you have to believe in Christ? They're wrong, aren't they?
JOEL OSTEEN: Well, I don't know if I believe they're wrong….But I just think that only God will judge a person's heart.
KING: You don't call them sinners?
JOEL OSTEEN: I don't.
KING: Is that a word you don't use?
JOEL OSTEEN: I don't use it.
CALLER: I'm wondering, though, why you side-stepped Larry's earlier question about how we get to heaven? The bible clearly tells us that Jesus is the way, the truth and the light and the only way to the father is through him. That's not really a message of condemnation but of truth.
KING: So then a Jew is not going to heaven?
JOEL OSTEEN: No. Here's my thing, Larry, is I can't judge somebody's heart. You know? Only God can look at somebody's heart, and so — I don't know. To me, it's not my business to say, you know, this one is or this one isn't. And I just I think it's wrong when you go around saying, you're saying you're not going, you're not going, you're not going, because it's not exactly my way.
I'm just…
KING: What about atheists?
JOEL OSTEEN: You know what, I'm going to let someone — I'm going to let God be the judge of who goes to heaven and hell.
The Son of God asks:
"Whom do men say that I the Son of man am?" Matthew 16:13
Who shall you believe? Does Osteen have a Bible? Has he read it and believed it or is he simply using certain parts of it for his own advantage and calling Jesus Christ, the very Son of God a liar? Weigh the following quotes from Jesus Christ against what Osteen told the world on Larry King Live. Christ stated:
"I am THE way (not a way)…no man cometh unto the Father but by me." (Jn. 14:6)
"He that believeth and is baptized shall be saved; but he that believeth not shall be damned." (Mk. 16:16)
"He that believeth on the Son hath everlasting life: and he that believeth not the Son shall not see life; but the wrath of God abideth on him." (Jn. 3:36)
Is Jesus Christ a liar or is Joel Osteen a deceiver and a liar? Hint: Can't be both. You must choose. Jesus said "He that is not with me IS against me; and he that gathereth not with me scattereth abroad." (Matt. 12:30)
Osteen clearly denies Jesus Christ and His words and is therefore under the judgment of God (Mk. 8:38). Why would any authentic, born again believer want to support his ministry? Why would any caring believer not warn others of such falsity in order to protect them in the truth?
When the smooth talking false leader goes into the Bible to pick and choose what he wants to say to the people, he has to intentionally ignore and dodge volumes of statements/Scriptures like this that the Son of God spoke. This is because he is doing ministry for himself and not truly for Christ. If he were truly serving the LORD, He would openly and without shame proclaim the full counsel of His precious Word/truth (Ps. 119:104, 128; Prov. 30:5; Mk. 8:38; Jn. 8:47; Acts 20:20, 27). What did Jesus tell us was going to happen to those who denied Him?
"Whosoever shall confess me before men, him shall the Son of man also confess before the angels of God: But he that denieth me before men shall be denied before the angels of God." Luke 12:8-9
The forever fires of eternal damnation await these vast audiences, but do you think the slew of self-serving entertainers care? Are they not likened to the preying "brood of vipers" Jesus cited in Matthew 23?
In the 5th chapter of Jeremiah, the Holy Spirit gives some detailed insight into the world of religion and how it all works as an industry. He speaks of the false leadership, giving earmark, identifying characteristics and how the people (those who support the deceivers) gladly participate in this treason against the LORD.
"Your iniquities have turned away these things, and your sins have withholden good things from you. 26 For among my people are found wicked men: they lay wait, as he that setteth snares; they set a trap, they catch men. 27 As a cage is full of birds, so are their houses full of deceit: therefore they are become great, and waxen rich. 28 They are waxen fat, they shine: yea, they overpass the deeds of the wicked: they judge not the cause, the cause of the fatherless, yet they prosper; and the right of the needy do they not judge. 29 Shall I not visit for these things? saith the LORD: shall not my soul be avenged on such a nation as this? 30 A wonderful and horrible thing is committed in the land; 31 The prophets prophesy falsely, and the priests bear rule by their means; and my people love to have it so: and what will ye do in the end thereof?" Jeremiah 5:25-31
While their sins were holding back good blessings from them, the false prophets were catering to the people and telling the people what they wanted to hear and not what God wanted to tell them. This is the first thing to learn in discerning a false leader – they don't preach the naked truth from God's Word. Nothing has changed. There is no new thing under the sun friends (Eccl. 1:7; 1 Cor. 10:13). Were we not warned of this same scenario transpiring in the very last days of this age? – a mutual mutiny (rebellion) against the LORD involving false prophets and the people who make their reign of treason and deceit possible by supporting them? (Read 1 Tim. 4:1-5; 2 Tim. 3:1-7, 13; 4:1-5.) Both parties are equally guilty before God and impending judgment awaits all who do not repent and begin exposing false prophets instead of supporting them – "what will ye do in the end thereof?" (See Jeremiah 5:31.) It is a biblical mandate to mark (not cover for) false teachers and teachings (Rom. 16:17-18; Eph. 5:11; Jude 3-4).
Let's look closer at Jeremiah 5:31 above. Note that there are 3 players mentioned by God here – prophet, priest, and people:
"The prophets prophesy falsely, and the priests bear rule by their means" – the leaders were working together (prophets & priests) to bring mutually satisfying returns to their own coffers.
"my people love to have it so" – those who claimed to know the LORD loved hearing things that made them feel good in the now, so they could enjoy their best life now. These people are not valiant for the truth and do not want to deal with what God says is sin against His holiness. They had no thought of eternity and what was ahead in the fierce and horrible Judgment of the God they would soon stand before to give account. Like those today, the false prophets in Israel had intentionally ignored and removed from the people the doctrines of judgment to come, the essential of personal holiness, sin, eternal damnation, etc..
"what will ye do in the end thereof?" – what will be the end of those who were led astray by these deceivers? What will be the end of those who support such falsehood and false prophets? Without repentance (before it's too late) these people truly are experiencing their best life now – because damnation awaits both parties.
The Intoxicating Effect of Self-Serving Reciprocal Falsity
"For the time will come when they will not endure sound doctrine; but after their own lusts shall they heap to themselves teachers, having itching ears; And they shall turn away their ears from the truth, and shall be turned unto fables." 2 Timothy 4:3-4
Speaking of the facilitation of false prophets by His people, the LORD said "my people love to have it so" (Jer. 5:31). Of all the deceivers peddling their wares today, warring against the LORD Almighty, none seem to have made inroads into the hearts of people like Joel Osteen. I have talked to dozens of people who believe they are truly following Christ, who have bought into Osteen's new age feel-good message sprinkled with a few Scriptures. Like the days of Jeremiah, there seems to be a soul-tie between false prophet and people. From what I hear coming from those who listen to Osteen, it seems that Joel makes people feel so good about themselves (with no need to change-repentance) that they have been intoxicated by that feeling and lost track of the true Gospel of Jesus Christ. These people are truly not enduring "sound doctrine; but after their own lusts" are heaping "to themselves teachers, having itching ears (unpurged sinful lusts)." They have turned away their ears from the truth, and been turned unto fables.
Concerning the Lost
Sin is mankind's root dilemma and Jesus is the only Solution.
Be not deceived: the Bible informs us that man's core problem is the sin that separates him from his holy Maker. How can one aggrandize the preciousness of the Savior if he doesn't first realize the depth of his own depravity and need for God's forgiveness? He simply cannot. So, give the lost the law (Ten Commandments) and let the LORD convict and break them, bringing them to repentance and into His glorious salvation (Gal. 3:24).
"The heart of the human problem is the problem of the human heart." unknown
The only SOULution to man's sin dilemma is the blood of the sole soul Savior.
"For this is my blood of the new testament, which is shed for many for the remission of sins." Matthew 26:28
"Behold the Lamb of God, which taketh away the sin of the world." John 1:29
"But God commendeth (displayed) his love toward us, in that, while we were yet sinners, Christ died for us. Much more then, being now justified by his blood, we shall be saved from wrath through him." Romans 5:8-9
"This is a faithful saying, and worthy of all acceptation, that Christ Jesus came into the world to save sinners; of whom I am chief." 1 Timothy 1:15
Beloved, this fundamental biblical truth (above) is utterly essential to memorize in these last days where the enemy's lies are going to increase yet more and more, deceiving those who are not soundly standing and rooted and grounded in the love and truth of the LORD Jesus Christ (2 Thess. 2:10-12; 2 Tim. 3:13-4:5). Hordes of deceivers (as clearly foretold) operate feverishly in the ministry, psychologizing the faith and leading millions astray (Acts 20:20, 27-32). Don't be a casualty. Devour His precious precepts that you might fully love and please the One who bled and rose again for your sins and endure to the end as we await His soon return from Heaven (Matt. 10:22, 24:10-13; 1 Thess. 1:10).
Ready Or Not – Jesus Is Coming.
No Inherent Sin Nature? | Stop Sinning? Really? | Charles Finney: False Teacher | Joel Osteen Exposed | "The Root of the Matter" Job 19:28 |
Feedback:
Message Received:
MAN'S GREATEST IGNORANCE IS OF HIMSELF…….YOU ARE CREATED WITH UNLIMITED POTENTIAL…..
Reply:
Brother, the first thing man must receive the knowledge of is His depraved, sinful state. Gen. 6:5, 12; Jer. 17:9, Rom. 7:18, 24, etc. This is a luciferic myth that is leading millions astray who think they know Christ. Delusion! Man cannot possibly appreciate and glorify God until they begin to realize the depth of their own depravity! We have to be brought to the lowest depths of the realization of our utter depravity before Him who is "Holy, holy, holy" before we can be anything in God.