Jezebel The Depths of Satan [video]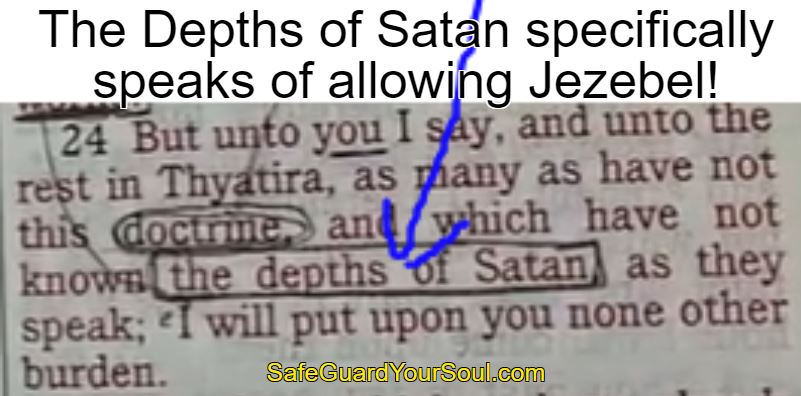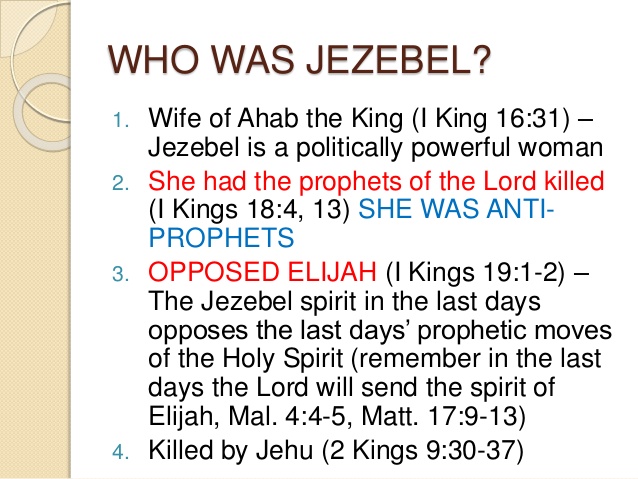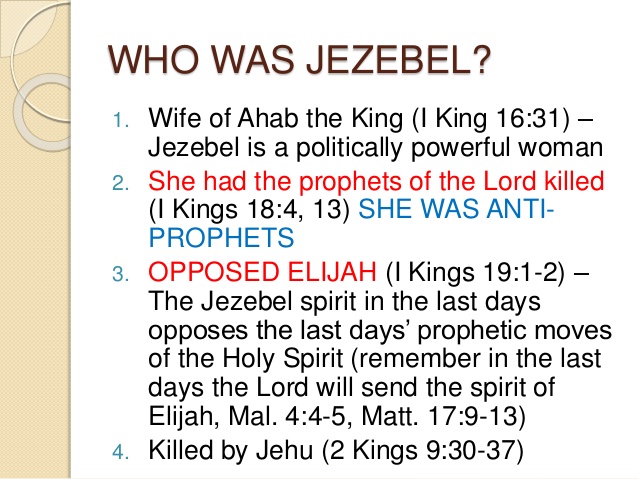 Jezebels are demon possessed witches who call themselves (self-appointed) prophetesses. Jesus addresses it in Revelation 2:20-24.
According to Jesus, it was the men who allowed the jezebel to function in the role of an elder which God forbids and this was what He calls "the depths of SATAN." (Revelation 2:20-24)
"Let the woman learn in silence with all subjection. 12 But I suffer not a woman to teach, nor to usurp authority over the man, but to be in silence." 1 Timothy 2:11-12
Jezebellian heresies are epidemic as we see by the rebellious women who spread and defend them today, in this late hour.
"Women's lib, feminism really messed it up for a lot of people and unfortunately its mindset has infiltrated the church!" Catherine Johnston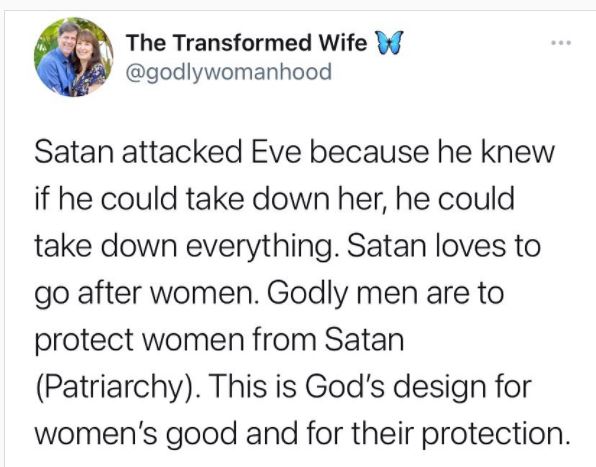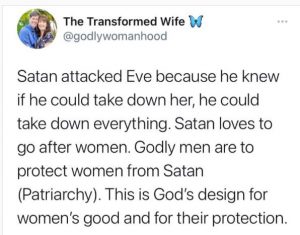 Their own words are in full on defiance of the Word of God. All of these very people vainly believe they are Christ's but sadly are not (John 8:47).
As was the case in the Garden, Satan specifically targets the girls, the women – to derail them from God's ordained purpose for the women (Genesis 2:18; 3:1-17; 1 Timothy 2:9-14; Titus 2:1-5; 1 Peter 3:1-7, etc.). Beware!
ANY person who puts their own supposed calling before the truth of God and body of Christ is completely self-serving and has no concern for the LORD or His body whatsoever. In fact, such a person is completely departed from the LORD and will bring great destruction on the body of Christ if allowed – if suffered. This is exactly what Jesus addresses in Thyatira and calls it "the depths of SATAN" himself (Revelation 2:20-24). In their self-deceived hearts, they are sure that God has called them to minister in a way He clearly forbids – just like the Jezebel who was allowed by the Ahabs in Thyatira who was self-appointed – "calleth HERSELF a prophetess." (Revelation 2:20-24) Repent now.
Revelation 2:20-24 is about a certain self-appointed woman who was allowed by the spineless men in Thyatira to operate out of the biblically-stated order for women in the church setting.
"Let the woman learn in silence with all subjection. 12 But I suffer not a woman to teach, nor to usurp authority over the man, but to be in silence. 13 For Adam was first formed, then Eve. 14 And Adam was not deceived, but the woman being deceived was in the transgression." 1 Timothy 2:11-14
A prequalification for eldership in Christ's body is "HUSBAND of one wife" which no woman could possibly be (1 Timothy 3:2).
Classic case of a jezebel lashing out when the Word of GOD corrects her (2 Timothy 3:16-17). Her rebellion is against God. Jezebel is utterly rebellious. She hates what God's Word says and so the demons that control jezebels will lash out in personal attacks against the men who stand on the truth unwaveringly (such as did Elijah whom Jezebel sought to kill).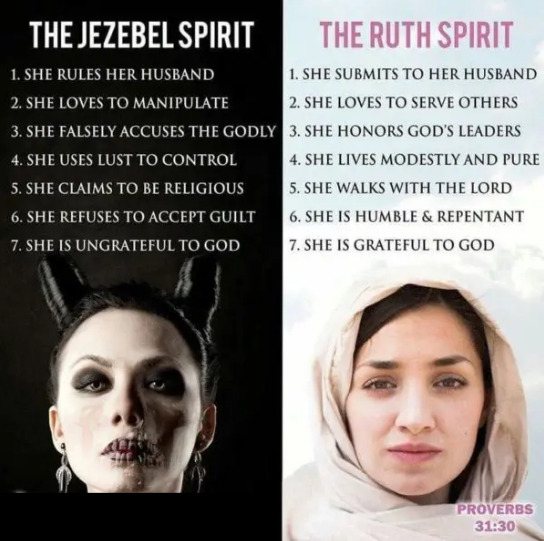 "Feminism" is nothing new. It is an ancient ploy of the enemy of all souls who has come to steal, to kill, and to destroy but Jesus came to give us life more abundantly (John 10:10). 2,500 years ago feminism was perpetrated by an evil woman named jezebel, the wife of one of Israel's kings (Ahab). She was pure evil and so are those murderous witches who've perpetrated feminism on women today – which is contrary to our Creator's design for women. Proverbs 31 is a good place to begin in discovering what God has ordained women to be. It's a huge blessing that we have His Word in tangible form so that we are not deceived and are in His perfect will and ready to meet the LORD.
"Thy word is a lamp unto my feet, and a light unto my path." Psalms 119:105
Your life will never make sense until you give it back to the One who gave it to you. You will never be happy outside of God's will, never. You will never see a happy jezebel, feminist, period.
It all begins with repenting and placing our faith in Jesus Christ for the remission of our sins. "Believe on the Lord Jesus Christ and thou shalt be saved." (Acts 16:31)
JESUS addressed Jezebel and Ahab (weak moral coward men) and so if you have a problem with that, you have a problem with the Son of God. It seems to be the very jezebels Jesus would address today who are convicted, unrepentant, and react viciously when this topic is communicated.
In fact, Christ likened jezebel to the very "depths of SATAN" – which He did with nothing or no one else, ever! Watch this…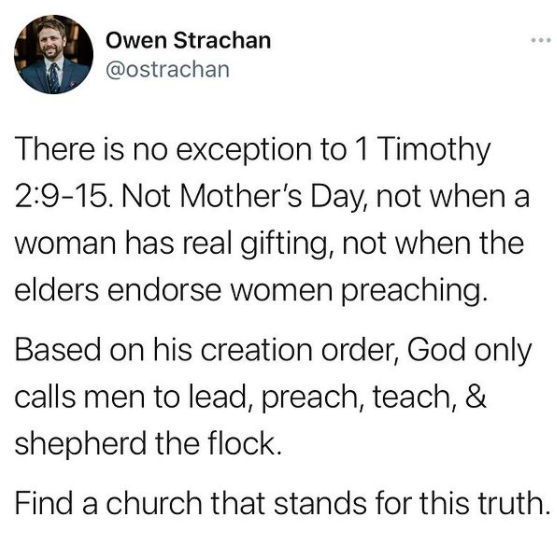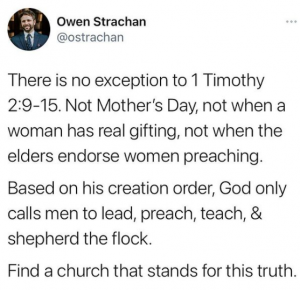 Revelation 2:20-24
"Notwithstanding I have a few things against thee, because thou sufferest that woman Jezebel, which calleth herself a prophetess, to teach and to seduce my servants to commit fornication, and to eat things sacrificed unto idols. 21 And I gave her space to repent of her fornication; and she repented not. 22 Behold, I will cast her into a bed, and them that commit adultery with her into great tribulation, except they repent of their deeds. 23 And I WILL KILL HER CHILDREN WITH DEATH; and all the churches shall know that I am he which searcheth the reins and hearts: and I will give unto every one of you according to your works. 24 But unto you I say, and unto the rest in Thyatira, as many as have not this doctrine, and which have not known THE DEPTHS OF SATAN, as they speak; I will put upon you none other burden." Revelation 2:20-24 
Recently, an unrepentant heretic protested that I was using Scripture to expose jezebel. Such a man refused to be corrected by the Word of God and was swiftly rejected as a swine (Titus 3:10-11; Matthew 7:1-5). Such a man embodies the whole root problem of the sin Jesus addressed in Thyatira – where weak biblicly illiterate moral coward men allow jezebel to function (Revelation 2:20-24).
These self-serving devils, along with jezebels they facilitate and defend could care less how many lives and marriages and families are destroyed by allowing this. Jesus says "I will kill her children with death" and likens this to "the depths of Satan." (Revelation 2:20-24).

A Fatherless Generation is the Product of Jezebel/Ahab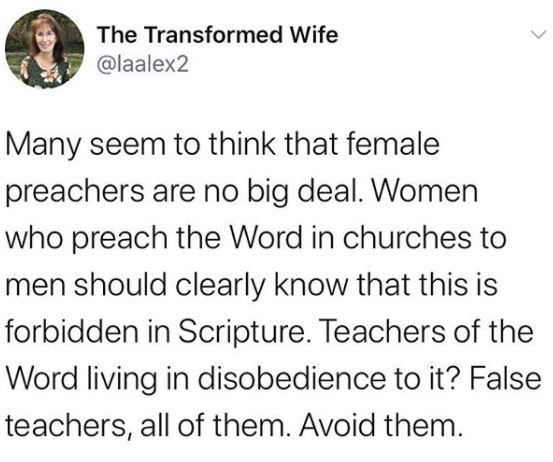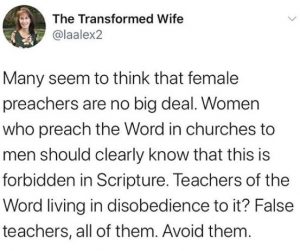 "I will kill her children with death." Revelation 2:23
"Our family ….relationships with 3 (sons) children and 8 of 9 grandchildren has been destroyed by the the Jezebel spirit …. Our relationship with daughter and 9th grandchild is very tentative due to the Jezebel spirit operating also in men." Sharon
Increasingly we see a generation of evil doers who despise and attack all authority.
We can witness the fruit of this evil working among us. For example, we have young people murdering others with no remorse…. crime is on the rise. The fruit of women being taken out of their ordained place, the home, to take care of their husband and children (Titus 2:3-5).
With now over 80% of divorces being initiated by the women, and usually for petty, non-biblical reasons, we see children raised primarily by the mother – that is, without their dads. And because the courts give the women everything, including the man's money, women are lured by their own sin, Satan, and our government to divorce their husbands, to betray God and destroy their own children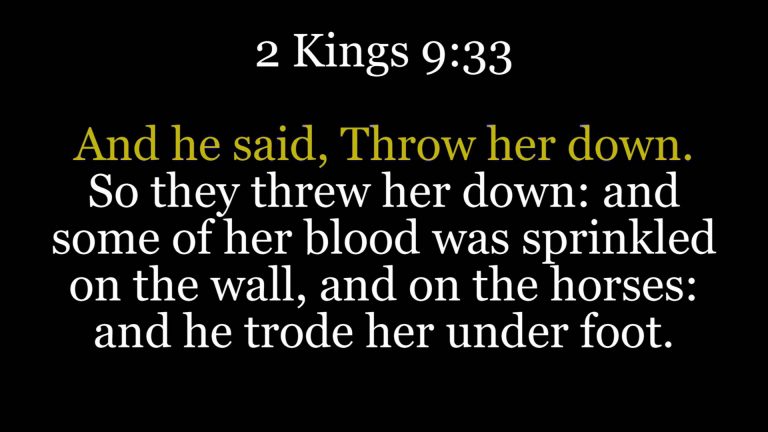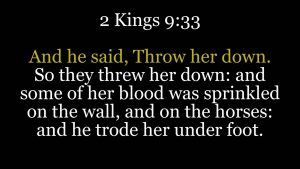 Men have everything to lose. Women have everything to gain (so it would seem) and this is how attorneys, and our wicked government encourages divorces. Oh, and all the judges and attorneys get a percentage. The destruction of the jezebels in our nation is inestimable. The irreparable fall out is beyond measure and especially on the children. – "I will kill her children with death." (Revelation 2:23) When women are allowed by men to assume places of authority God ordained to be held by men, the fall out is inestimable. As was the case in Thyatira, the men were to blame for allowing it – for not doing their duties and allowing a woman to do such! Cursed!
Children raised by their mothers, without their father, in single-parent homes constitute:
63% of teen suicides;
90% of runaways and homeless children;
85% of behavior disorder patients;
71% of high school dropouts;
75% of teenagers in substance abuse rehab centers;
85% of young prison inmates.
The devil, in this age of the rise of jezebel, does nothing except viciously and systematically attack and degrade men, seeking to emasculate them. Example: 90% of the marches and ribbons are pink, never blue! Selah. Satan seeks to enthrone the woman to rule over the men which is a perversion of the order of God. Is this not what we see in Thyatira – "the depths of SATAN." ? (Revelation 2:20-24) To destroy the fathers is to destroy lives and generations. When we disobey God, we withdraw ourselves from His blessing. And, anyone who separates children and their parents without real warranted cause, works evil in the eyes of God.
One writer notes:
"Redemptive withdrawal though is God withdrawing His protection from us and allowing the devil to attack us (the cross). He does this for a redemptive purpose. He suffers with all victims of this satanic attack.  And thru this process evil self-destructs or one evil destroys another evil."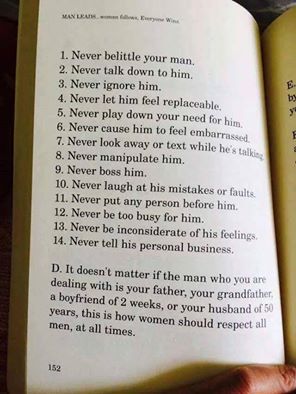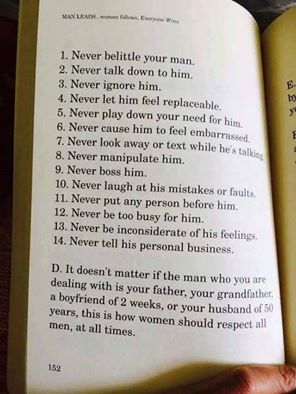 Notice the divine promise of the very last words of the Old Testament Scriptures:
"And he shall turn the heart of the FATHERS to the children, and the heart of the children to their fathers, lest I come and smite the earth with a curse." Malachi 4:6
As God ordained, children gain their identity from their fathers and to separate this relationship is to leave children without identity.
"Every wise woman buildeth her house: but the foolish plucketh it down with her hands." Proverbs 14:1
The devil is very busy perverting, inverting the roles – that's his job (Isaiah 5:20). This has destroyed relationships in this country.
WHEN and if a woman is truly serving God, and is married, her husband is her head, her headship and she never violates that marriage and its divine order. She will never disdain, disrespect, manipulate, or seek to control her husband (Proverbs 14:1). The order of the household is divine and is non-negotiable. "Wives, submit yourselves unto your own husbands, as unto the Lord. 23 For the husband is the head of the wife, even as Christ is the head of the church: and he is the saviour of the body." (Ephesians 5:22-23) Then, in the following verses, it says that the man is to give his life for his wife as Christ did for His church…. and that doesn't mean the wife is to play that situation for her own self-serving agenda. Only a jezebel would do such and there won't be even 1 jezebel in Heaven (2 Kings 9:33; Revelation 2:20-24).  It's past time we denounce all the old wives fables that we've in the past laughed at and yet they were insidious, wicked. You know like "he might be the head but I'm the neck and I turn the neck where I wish." Pure witchcraft.
MESSAGES RECEIVED:
"Jezebel is a Spirit! It is neither male nor female but anyway thank you for all your good Videos 👏🏽👏🏽👏🏽 I have known more Jezbelic men than woman but I think that is mere coincidence. I think it's 50/50."


REPLY:
Not one time do we see a male called jezebel in the Bible. Men can certainly and do certainly manifest the works of the flesh and yet jezebel is always female in the Bible – where's she's allowed to operate outside of the order of God in the family or church. That's what we see in the OT and NT. The Old and New Testament jezebels were both women, 100%. …. "that woman Jezebel." Rev 2:20 Yet Jesus blamed the men for allowing such corruption against His ordained order for men and women (Rev 2:20-24).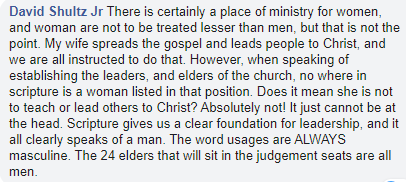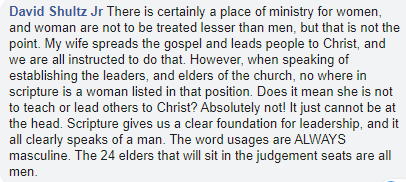 Support | STORE | | Podcasts | Prophetic or Pathetic? | Witchcraft | Prayer | Jezebel Exposed | Manhood | Beware of the Witches and Warlocks in the Church [podcast] | Are You Under a Spirit of Witchcraft? [podcast] | Jezebel The Depths of Satan
https://safeguardyoursoul.com//the-true-proverbs-31-woman-video/