What Church is Jesus Coming Back for? [podcast]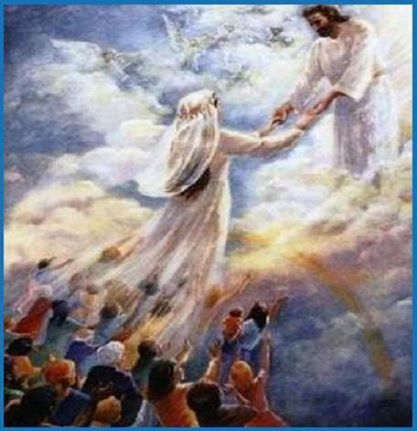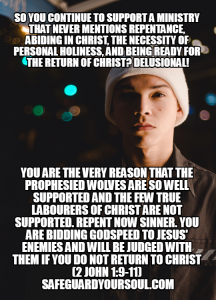 Are you personally, intimately familiar with the words of Holy Scripture found in Ephesians 5:25-27?
"Submitting yourselves one to another in the fear of God. 22 Wives, submit yourselves unto your own husbands, as unto the Lord. 23 For the husband is the head of the wife, even as Christ is the head of the church: and he is the saviour of the body. 24 Therefore as the church is subject unto Christ, so let the wives be to their own husbands in every thing. 25 Husbands, love your wives, even as Christ also loved the church, and gave himself for it; 26 That he might sanctify and cleanse it with the washing of water by the word, 27 That he might present it to himself a glorious church, not having spot, or wrinkle, or any such thing; but that it should be holy and without blemish." Ephesians 5:21-27
Jesus is coming back for a church without spot or wrinkle or any such thing but one that is "holy and without blemish." So this speaks of those who were His and yet presently have spotted garments, sin they haven't repented of (Ephesians 5:25-27).
Regrettably, most preachers today are so busy making excuse for sin that they refuse to disclose this preeminent, self-evident New Testament truth.
"But the day of the Lord will come as a thief in the night; in the which the heavens shall pass away with a great noise, and the elements shall melt with fervent heat, the earth also and the works that are therein shall be burned up. 11 Seeing then that all these things shall be dissolved, what manner of persons ought ye to be in all holy conversation and godliness, 12 Looking for and hasting unto the coming of the day of God, wherein the heavens being on fire shall be dissolved, and the elements shall melt with fervent heat?" 2 Peter 3:10-12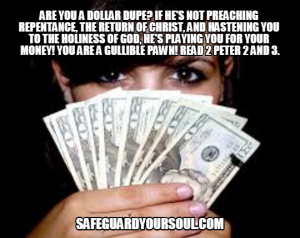 As this fallen world system and its inhabitants spiral unalterably downward in darkness and disarray, it becomes even more essential for the wise virgin saint to be anchored in the LORD in private prayer, praise, thanksgiving, and Bible reading. No man shall withstand the darkness of this late hour who is not seeking the LORD diligently, daily, relentlessly – demonstrating perpetually that they love the LORD supremely more than self or any other (Matthew 24:10-13, 22). Memorize 1 Chronicles 16:11; Psalms 57:7; 63:8.
IF he's not hastening you to the holiness of God, he's playing you for your allengiance to him, and perhaps your money! are you a gullible pawn? Read 2 Peter 2 and 3.
SO, the sinful seminarian wolf you call your "pastor" isn't preaching the return of Christ, the cross, the necessity of personal holiness, hell, the essential of repentance, or Christ, the Messiah….. and you still sit under that darkness? Repent.
"Preach the word; be instant in season, out of season; reprove, rebuke, exhort with all longsuffering and doctrine. 3 For the time will come when they will not endure sound doctrine; but after their own lusts shall they heap to themselves teachers, having itching ears; 4 And they shall turn away their ears from the truth, and shall be turned unto fables." 2 Timothy 4:2-4
SO MANY have more faith, more confidence in SIN than they do in the SAVIOR who came and died to make us free from ALL SIN! That's a cross-less false gospel! Just as Jude foretold, these deceivers – "ungodly men" – cover their sins with a false grace message (Jude 3-4). With no exception, the saving grace of God – IFFFF you really have it – delivers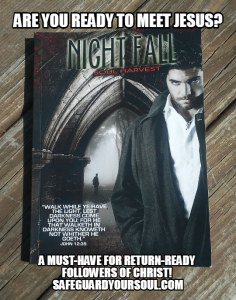 you from sin and never justifies you in sin! Time to repent and be changed today! …. These grace abusing tares want to relish a false grace message that erroneously says that God is going to save them IN their sin but the Bible says Jesus came to save us "FROM" our sin – not in our sins (Matthew 1:21; John 1:29; Titus 2:11-4, etc.). SO, God's grace isn't sufficient to deliver you from sin? If you believe that you don't know Him.
Some among us are so enthralled in listening to modern end times teachers as they seek to figure everything out, that they are not abiding in Christ. These are among the foolish virgins.
ARE YOU spending more time engrossed in some supposed end times scenario than you are obeying God by doing the Great Commission mandate? If so, you are not ready to meet Jesus and in big trouble. Isn't it time to let God be God and to get about the Father's business?
The Return of Christ | GOD'S GRACE "IN THIS PRESENT WORLD" TITUS 2:12
https://safeguardyoursoul.com//lord-the-greatest-servant/