GOD'S GRACE "IN THIS PRESENT WORLD" TITUS 2:12 [podcast]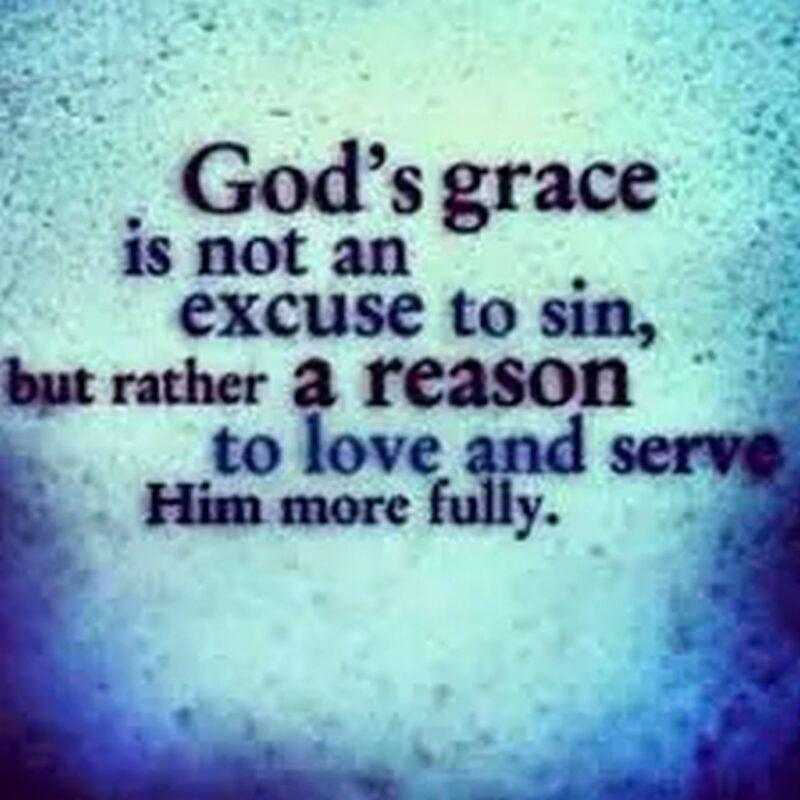 Excerpt from the book Lie of the Ages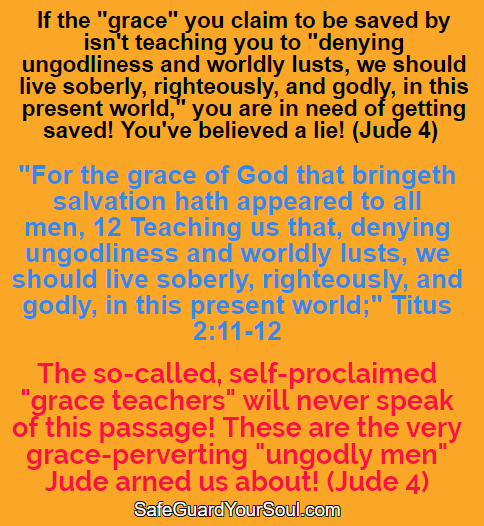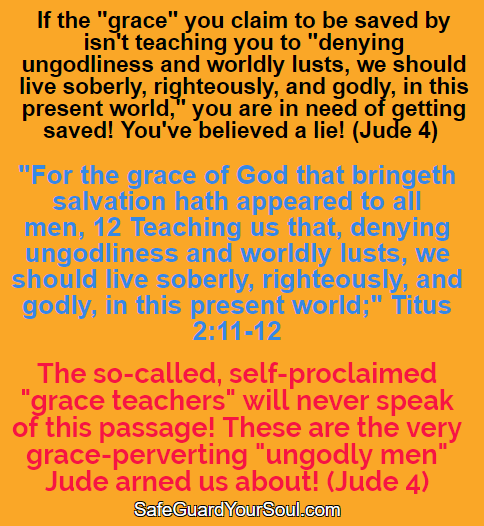 LOTS OF FRAUDS WHO CLAIM TO BE SAVED BY GRACE YET DEFEND INSTEAD OF ADMITTING, REPENTING, CALLING OUT AND CONFESSING SIN. "Grace" that isn't leading you to live godly in this present world, denying ungodliness instead of living in it, is NOT saving grace. You are lost if this is the phony "grace" you have.
"For the grace of God that bringeth salvation hath appeared to all men, Teaching us that, denying ungodliness and worldly lusts, we should live soberly, righteously, and godly, in this present world." Titus 2:11-12 
YES God's grace in Christ is certainly amazing and yet, the evangelical, calvinistic worlds have grossly emphasized and perpetrate a perverted view of God's grace…. Fulfilling the prophecy of Jude 3-4. God says these are "ungodly men" who we are to "earnestly contend" against! (Jude 3-4)
It's only the sin-justifying, grace-perverting frauds who hate personal accountability and obedience as the manifestation, the fruit of true worship and love for God (Titus 2:11-12; Jude 4).
IF you love God, truly, you will obey Him. Those who do not obey Christ, don't love Him (John 14:15; 1 John 2:3-6, etc.).
Hell is full of people who got saved, then made excuses for their Christ-denying cross-less life on earth (Matthew 7:21; Titus 1:16).
This is how true grace manifests IF someone is saved by it….. otherwise they have either never been saved or have since fallen away from saving grace (Luke 8:13; Galatians 5:4; 2 Peter 2:20-22, etc.).
Dear OSAS fairy tale believer: Grace is given to overcome sin and not to justify it.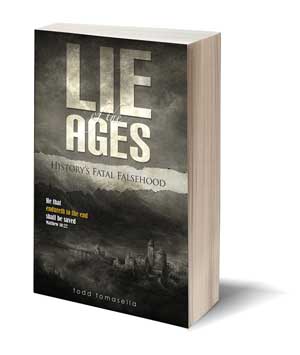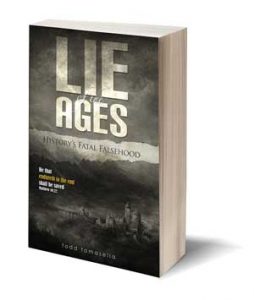 This "so great salvation" (Heb. 2:3) that "hath appeared to all men" was wrought for us by the grace and life blood of the Son of God (Lev. 17:11; Rom. 3:23-26). We were down and out "having no hope" and "when we were yet without strength, in due time Christ died for the ungodly." (Rom. 5:6; Eph. 2:12)  We were "without strength!" – In other words we had no ability in and of ourselves to get back to the one true God we were separated from due to our own sin (Isa. 59:1-2; Rom. 5:12). Yet, "while we were yet sinners, Christ died for us." (Rom. 5:8) He saved us to be made progressively more free and to please and serve Him with joy in the Holy Ghost. He is our Salvation and enabler in all things. We truly CAN do "all things through Christ which strengtheneth" us! (Phil. 4:13)
Whenever God commands something, He also provides the grace for it to manifest in your life – as you are submitted to Him (James 4:6-10; 1 Peter 4:10-11). His grace, divine enablement, operational power, is always sufficient to bring His perfect will to pass in our lives and to bring us through any and all difficulties, grueling seasons we may find ourselves in! (2 Corinthians 9:8; 12:9-10; 1 Peter 5:10) 
No gift could possibly be so "great." See Hebrews 2:3. It is to Jesus Christ the LORD of all lords that we as vile and depraved sinners, owe all thanksgiving and have the immeasurable, grand and blessed privilege to worship. There is no fathoming the magnitude of the blessing, of the grace and mercy of our God poured out to us through "the blood of his cross." (Rom. 11:33; 1 Cor. 2:9; Col. 1:20; Tit. 3:5-6) His grace truly is amazing and yet He is holy and righteous and will not permit sin into His presence.
"By him (Christ) therefore let us offer the sacrifice of praise to God continually, that is, the fruit of our lips giving thanks to his name." Hebrews 13:15
Seems to me that in "grace" circles grace itself is deified instead of the One who alone granted that grace?
"For the law was given by Moses, but grace and truth came by Jesus Christ." John 1:17
My identity, my salvation is first and foremost in CHRIST JESUS Himself and not in the grace He brought and provided via His death on the cross! First things first! Keeping the main thing the main thing! (1 Corinthians 2:2; Galatians 2:20; 6:14; Hebrews 2:9)
The apostle Paul, the divinely inspired grace teacher, stated here in our theme verse (please re-read Titus 2:11-12 above) that when God's grace is genuinely at work in a person, that person is being taught and learning certain things. Let's go to the divine source, God's Word, to discover what these things are:
According to Titus 2:11-12, just what does God's grace teach one who possesses it?
To "deny ungodliness…in this present world"
To "deny…worldly lusts…in this present world"
To "live soberly…in this present world"
To "live…righteously…in this present world"
To live "godly, in this present world"
If a person claims to be saved (secure for Heaven) and yet is not "denying ungodliness" and "worldly lusts…living soberly, righteously, and godly, in this present world," he is simply deluded. See also Matthew 7:21; Titus 1:16; James 1:22; 4:4 and 1 John 2:3-6.
If you don't mind, I am nominating Titus 2:11-12 as that place in Scripture believers think of when they think of the grace of God. Do you think that saints and/or those who claim to be saints might take on a whole new level of responsibility if such were the case?
The person who currently possesses and is living in the grace of God can be assured of eternal life (Heb. 12:14). One can know or verify whether or not he truly possesses the grace of God by reading closely this enlightening theme passage of Titus 2:11-12. The authentically saved person is presently abiding in Christ's grace – "Denying ungodliness and worldly lusts" and living "soberly, righteously, and godly, in this present world (life)."  
If these things are not manifesting in our lives, be sure that we are not presently living in the grace of God and should immediately repent before the LORD (James 4:6). In verse 11 of Titus 2, the Word states that it is "the grace of God that bringeth salvation." And then Holy Writ reveals how those who truly and currently possess this essential grace live their lives – "in this present world." 
"'For whom ye yield yourselves, servants to obey, his servants ye are to whom ye obey.' (Rom. 6:16)  If we are compelled, therefore, to yield ourselves servants to sin, and be subject to Satan's power, insomuch that we cannot help but obey him, and really have no choice in the matter, then our free agency, our volition, is destroyed; and to make matters worse, the devil has more power than God. Satan can make us disobey God, but alas, God cannot make us disobey Satan. The devil compels us to be sinners, but God cannot compel us to be righteous. What kind of doctrine is this?" –Howard W. Sweeten
In America, the vast majority of those who are called evangelicals do not even realize that this Titus 2 text exists. The masses have never had this text pointed out to them and expounded upon by their leaders. What is it these leaders are afraid their audiences will discover if they unveil this text? Some leaders just simply do not teach the Word (2 Tim. 4:2-4). This alone makes them false. For the Calvinistic leader I must ask: What are they hiding? What are they afraid people might find out? Why are other Bible passages on grace spotlighted and not Titus 2? Why is this Bible passage purposely neglected and avoided? What are our leaders afraid will be revealed to the people they communicate to? Do these leaders fear that the divine truth revealed in Titus 2 will contradict what they are teaching? Do they fear offending people by communicating what the evidences (fruit) of true grace and salvation are?
Unrepentant rebels who claim to be saved lack the discernment and ability to rightly divide the word of God because they refuse to turn their hearts over to the LORD – 2 Corinthians 3:14-16; 2 Thessalonians 2:9-12. OSAS dupes reject the mountains of Scripture that teach a conditional eternal security because they simply do not want to repent and lay down their lives in this sinful world.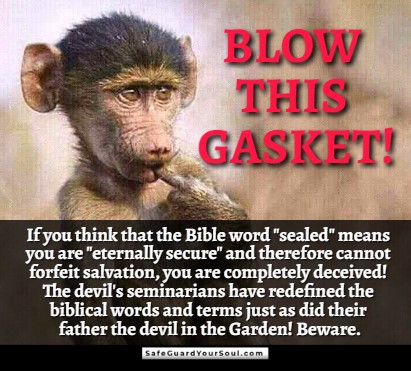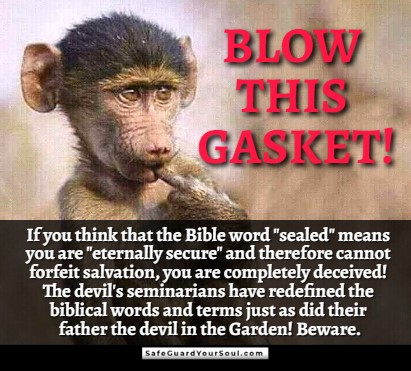 Speaking of "A Foreign Grace," David Servant, in his book The Great Gospel Deception, says:
"It is not only the fruit of people's deeds that mark them as false teachers, but also the fruit of their words. If they teach what is contrary to essential New Testament doctrine, they are false teachers.
Of course, no teacher in the church is going to stand up and declare that he is teaching what is contrary to the New Testament. Rather, he will neglect certain important scriptures and twist others to persuade his constituency that he is teaching the truth. This is being done today by many very popular and influential teachers who teach about a grace that is foreign to the Bible. The grace they proclaim is not the true grace that leads to holiness…
How is it possible that people who denied the only Master and Lord, Jesus Christ, could have 'crept in unnoticed'? The answer is that they were not standing in front of congregations declaring, 'I deny Jesus Christ.' Rather, they were denying Jesus Christ through their false teaching about grace, turning it into licentiousness.
Their message could be summarized as follows: 'Isn't God's grace wonderful? Because our salvation stems from His grace and not from our meritorious works, holiness is not essential for salvation. Because of God's wonderful grace, all who believe in Jesus are saved, even if they continue practicing sin.'" p. 230, 231
As David Servant points out, the false teacher is not going to stand up and announce that he is a wolf. It is the individual believer's responsibility to discern leaders by the fruit of their teaching. What is not taught (left out of the message) can be more deadly than what is taught. What we don't know can kill us. "My people are destroyed for lack of knowledge." (Hos. 4:6) To be able to discern one must study the Word diligently and be exercised therein (2 Tim. 2:15; 3:16; Heb. 5:11-14).  This gross lack of knowledge among some who claim to know the LORD is also an indication that many have not diligently studied the Word of God for themselves, but rather have relied upon their leaders to tell them what God has said. Consequently, so very many have been deluded with a false gospel.
Saints of the LORD, let us allow Jesus Christ to become important enough to our hearts to learn for ourselves what He has stated to us in His Word. Is the LORD truly your first love? Are you actively and fervently memorizing Scripture – His very words? Let me encourage you to do so from the Authorized Version (KJV). See Proverbs 4:4 and Psalms 119. Index cards are a great way to do such.
"In This Present World" – Holiness Now Or Then?
If we do not possess His grace "in this present world," evidenced by our denial of ungodliness and holy living here and now, then how can we deceive ourselves into thinking we are truly His? If not now, the then (eternity) is surely eternal damnation. According to God's Word, without holiness, no person will be with Jesus Christ in eternity (Matt. 5:8; Heb. 12:14; Rev. 21:8, 27). Think with me for a moment of how many people who are at this very instant, residents of the domain of the damned – hell. What is their unalterable and horrible future? These eternal souls will shortly be cast into the lake or ocean of fire (Rev. 20:11-15). Why? These people were given the choice and willfully and deliberately chose in their brief earthly life to make something else more important than the LORD and doing His will (Exod. 20:3; Matt. 7:21; Eph. 5:3-6; 1 Jn. 5:21). Pretty simple, yet the consequence is forever fixed – They have reached the point of no return. Hell's eternal occupants who have gone before us to damnation will, after a million years of excruciating and conscious torment, have not one less second to spend there.
Is it worth it? Is living apart from life-giving fellowship with Jesus in this short life worth eternity in torment? Is justifying instead of crucifying the sins of the body worth spending eternity in the prison of fire? Jesus told us we must abruptly cut off the hand and pluck out the eye that causes us to offend the one true and holy God with our sin, that we might be in Heaven (Mk. 9:42-50). Ready or not – Jesus is Coming!
The Fruit of True Grace: Grace that is not taught with responsibility and the fear of the LORD is not Biblical grace at all. Be not deceived! (Tit. 2:11-14) According to Titus 2:11-12, true grace produces a specific fruit. God's grace is active. When it truly abides in a person, it has specific earmarks of its possession while "grace" without this fruit is shown to be no saving grace at all. This is a sham that so many today have been taught. It is the bill of goods that is being sold from pulpits across America every week.
Comprehensive grace includes the fear of God which alters the lifestyle and causes the recipient to live a holy life. The adherent is led into intimate fellowship with Christ and from living in habitual sin that would disqualify him from the prize of eternal life. The good news is that there is the precious blood of the Savior available at the "throne of grace" to grant us all a fresh start! This believer, who is less than the least of all saints, has had enormous reason to rejoice in that he has fallen short so many times, only to be drawn back in by the LORD to receive mercy and grace afresh! This priceless grace, purchased with the blood of Christ, is available at all times to those who are born again. We therefore have no excuse to have any sin remaining on our account (Heb. 4:14-16; 1 Jn. 1:7, 9). We are blessed to have EVERY sin washed away in His holy blood as we simply go before His precious throne of grace and cry out in repentance and receive His priceless mercy which we do not deserve yet was merited by Christ's blood. This truth makes me want to shout for joy!
What a rich blessing it is that God's grace empowers the believer to fulfill what its Author demands. Through the apostle Paul the Holy Ghost tells us that "sin shall not have dominion over you: for ye are not under the law, but under grace." (Rom. 6:14)
PRAYER: LORD Jesus thank You for Your saving grace which enables me to experience relationship with You and live completely pleasing in Your holy sight in all things. Right this moment I denounce all dissimulation and self-deception, lies, and excuses. LORD I beg You to make my heart pure LORD Jesus! Thank You that sin shall not have dominion over my life as I obey You in the daily crucified life, as I remain in fellowship with You, forsaking all thoughts and deeds that offend You. Your grace is sufficient to bring about Your perfect will which is holiness. In the name of Jesus, amen.   
No honest Bible student reads the whole of Scripture and comes out with the idea that he's OSAS. No, such a doctrine is taught by men who lure in their un-repentant prey with ear-tickling promises. "For when they speak great swelling words of vanity, they allure through the lusts of the flesh, through much wantonness, those that were clean escaped from them who live in error." (2 Peter 2:18) Instead of preaching the original Gospel message by calling their audiences to repentance and live a holy, cross-bearing life, they assure them in their sins, just like the false prophets Jeremiah cited (Jeremiah 23:17). This is exactly why those wolves who teach this lie of the ages have such lucrative "church" businesses. They've gotten rich peddling Satan's first lie and are fulfilling prophecy as they lead many to damnation (Genesis 2:17; 3:4).
"Preach the word; be instant in season, out of season; reprove, rebuke, exhort with all longsuffering and doctrine. 3 For the time will come when they will not endure sound doctrine; but after their own lusts shall they heap to themselves teachers, having itching ears; 4 And they shall turn away their ears from the truth, and shall be turned unto fables." 2 Timothy 4:2-4
The OSAS believer is vested in his own flesh which he serves instead of Christ and so he doesn't care how many Scriptures contradict the lie he loves – because he refuses to truly repent and bring forth fruit consistent with that authentic repentance. Instead of overcoming all sin he wallows in it, justifying that which God condemns because he's self-deceived with this antinomian (lawless) lie.
"Sealed unto the Day of Redemption" Ephesians 4:30 [podcast]