True or Feigned Holiness? [podcast]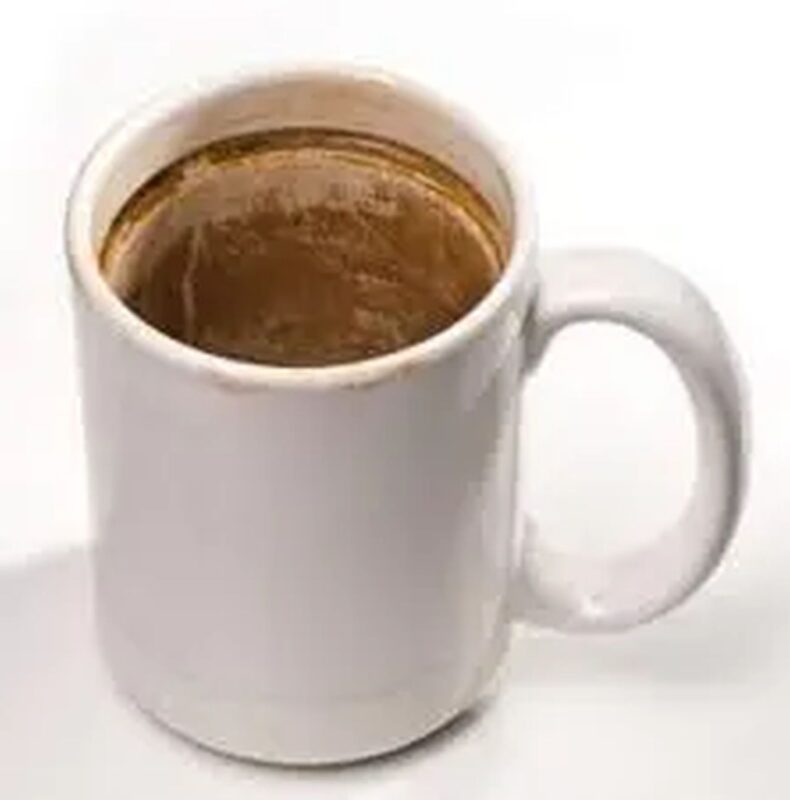 The Cup
Holiness is the work of God in the heart of His children. He is moving on and sanctifying the abiding, cross-lifestyle born again believer, causing him to walk in "the new man," putting off "the old man" (Colossians 3:1-14).
If you had the choice to drink from a cup that was dirty on the inside or one that was dirty on the outside, which would you choose? Would the Almighty not do the same? Which type cup are you? Where are you clean? – Are you clean on the inside or outside, or both?
"TRUE HOLINESS" IS A BIBLICAL TERM (EPHESIANS 4:24). WHAT IS "TRUE HOLINESS" AND WHAT IS THE COUNTERFEIT?
"That ye put off concerning the former conversation the old man, which is corrupt according to the deceitful lusts; 23 And be renewed in the spirit of your mind; 24 And that ye put on the new man, which after God is created in righteousness and true holiness. 25 Wherefore putting away lying, speak every man truth with his neighbour: for we are members one of another." Ephesians 4:22-25
As we just read, "true holiness" is a Bible phrase and so there must by deduction be a countfeit, a false holiness.
WE'D BETTER MAKE SURE WE HAVE HOLINESS – AS DEFINED BY HOLY SCRIPTURE – AND NOT SOME FLESH-GLORIFYING, FABRICATED VERSION OF "HOLINESS" THAT COMES FROM SELF-RIGHTEOUSNESS IN OUR OWN WICKED HEARTS ….. THE CROSS – CRUCIFIED LIFE – IS AT THE CENTER OF THE ONLY "TRUE HOLINESS" THAT GLORIFIES GOD …. AND ALL FALSE HOLINESS IS HEADED AND GUARANTEED ETERNAL DAMNATION …..
THERE IS A TRUE AND A FALSE HOLINESS AMONG THOSE CLAIMING TO BE WALKING WITH CHRIST. DO WE KNOW THE DIFFERENCE?
Holiness is not manufactured, is not achieved in the flesh, by the self-will of mere men. No. Holiness is the very nature of the LORD and is the work of God in the life of the yielded, the crucified saint (Isaiah 6:3; Romans 6-8; 1 Peter 1:15-16).
Self-righteousness seems to cause men to begin imposing things on people that are not clearly expressed in Scripture… making women wear dresses that drag the ground, forbidding women to cut their hair, etc. man imposed fake "holiness". Beware.
They call it "holiness" but it's really self-righteousness. Jesus rebuked these vile wolves repeatedly in Matthew 23.
"For they bind heavy burdens and grievous to be borne, and lay them on men's shoulders; but they themselves will not move them with one of their fingers." Matthew 23:4
The old man, or old self, is still with us after we become born again and must be subdued daily. As we read in the passage above, our old self is "deceitful" and, true to its' character, wants to pass itself off as something that it is not. Our deceitful hearts desire that we project a facade that is not reality. Feigned, or artificial, holiness is not of God. It is a farce because holiness is first and foremost a divine attribute and then, as it involves saved men, it is a state of the heart.
IT'S CONCERNING THAT SOME WHO PREACH THEIR RELIGIOUS BRAND OF "HOLINESS" SAY LITTLE OR NOTHING ABOUT THE SCORES OF SCRIPTURE PERTAINING TO GOD'S MERCY, SAVING GRACE, RESTORATION, AND DESIRE TO BRING HEALING, WHOLENESS, AND FORGIVENESS.
In contrasting true and artificial holiness, one writer notes:
"There is an advocacy of holiness that was never born at Calvary; it is the resuscitation of the Pharisaic spirit, dressed in the garb of Pentecost-an insufferable superiority. The Spirit of God must have a deep indignation at the preaching of holiness that is not the holiness of Jesus. The holiness of Jesus is the most humble thing on earth."
Personally, I'm long ago done with the 3-piece suit façade. Let's trash the costume. That has nothing to do with Jesus – because God looks on the heart, not the threads (1 Sam 16:7). Clothes are meant to clothe, to cover the body so that the shame of our nakedness doesn't appear and not to be used to dress the flesh, bringing attention to self. It's not about self but the Savior and no man shall glory in His presence (1 Cor 1:29-31). Extravagant dressing is not humble but rather, religious, plastic, fronting. Cheesy, hoaky, inauthentic.
"There is nothing more disgusting than these preachers that walk around in their suits that cost thousands, but they will not help the people in their own congregation that suffer." Maureen Lundie
Jesus specifically warns about fraudsters who dress the flesh to cloak their evil, as they devour and make merchandise of their prey:
"Then in the audience of all the people he said unto his disciples, 46 Beware of the scribes, which desire to walk in long robes, and love greetings in the markets, and the highest seats in the synagogues, and the chief rooms at feasts; 47 Which devour widows' houses, and for a shew make long prayers: the same shall receive greater damnation." Luke 20:45-47
THE HOLINESS OF JESUS IS BEST DEFINED IN THE WHOLE OF WHAT HE DID AND WHAT HE SAID. THE SIMPLE FACT THAT HE MOST SEVERELY LAMBASTED THOSE WHO WERE FILTHY-HEARTED OUTER-CUP-CLEANERS DRESSED IN RELIGIOUS COSTUMES, MAKES IT CLEAR THAT "TRUE HOLINESS" OR HOLINESS JESUS STYLE, IS IN DIAMETRICAL OPPOSITION TO THE FAKE HOLINESS OF PHARISEES BOTH PAST AND PRESENT.
Holiness God's way requires the cross – where our lives are laid down and the Holy Spirit is raising us up in His holy power to please Him in all our thoughts, words and deeds. It's a work of God that begins on the inside of the born again disciple of Jesus.
Speaking of a false holiness, was not this the fruit of the hell-bound Pharisees? (Matthew 23) They outwardly projected themselves to be something they were not. They were masters of hypocrisy.
NO MAN CAN BE HOLY AS GOD IS HOLY OUTSIDE OF THE CRUCIFYING WORK OF THE DIVINE PERSON OF THE HOLY GHOST! HE IS THE ENABLER AND AS WE PARTICIPATE IN THE DAILY CROSS JESUS CALLS US TO TAKE UP, THE HOLY SPIRIT IS GOING TO BRING ABOUT THAT HOLINESS THAT PLEASES GOD. MEMORIZE ROMANS 8:13-14. YOU WILL NEVER BE THE SAME!
David prayed:
"LORD, make me to know mine end, and the measure of my days, what it is; that I may know how frail I am. 5 Behold, thou hast made my days as an handbreadth; and mine age is as nothing before thee: verily every man at his best state is altogether vanity. Selah." Psalms 39:4-5
David knew that the LORD knew all of his "foolishness" and "sins":
"O God, thou knowest my foolishness; and my sins are not hid from thee." Psalms 69:5
Paul admitted his own spiritual poverty which is an essential foundation to victory:
"For I know that in me (that is, in my flesh,) dwelleth no good thing: for to will is present with me; but how to perform that which is good I find not." Romans 7:18
ADMITTING our own poverty is the starting place for God's grace to make us holy. Propping ones self up as holy or sinless perfection is a lie and a sham and is rooted in pride and self-righteousness.
"Blessed are the poor in spirit (desperate for and wholly dependent upon God – not self): for theirs is the kingdom of heaven." Matthew 5:3
You are not holy in God's eyes unless you are truly born again into Christ and presently abiding in He who alone is "Holy, holy, holy." (Isaiah 6:3; Revelation 4:8)
Read and pray John 17 today.
Holiness begins and emanates from the inside out and being one with Jesus and the Father is the essential.
One sister notes:
"I know many "modestly" dressed plain dowdy looking women who are EVIL at heart and are full of adultery, fornication, and the Jezebel spirit."
Response:
Amen! Amen! The Bible tells us that "The LORD looketh on the HEART" and that all sins come from the un-sanctified hearts of men. God memorize and study 1 Sam. 16:7 and Mark 7:20-23. Oh, and what did Jesus say of the religious posers of His day and how they cleaned the OUTSIDE of the cup but left the INSIDE filthy (Matt. 23). Some seek to impose their own measures on others, ever notice that? God always starts HIS work from the inside – out.
"Rend your HEART and not your garments (outward)." Joel 2:13
According to Jesus, both past and modern pharisees always over emphasize the outward. We ourselves must beware of such.
In my early years of being saved, my attitude was one of upholding some supposed state of spirituality or holiness. Yet, the more the LORD does His work in my heart, establishing it in His grace, the more I am blessed to rely fully on Him and less on my feeble self (2 Cor. 12:9-10; Heb. 13:9). I have come to realize that I am truly only a branch. Jesus is the living vine. By myself, I can do nothing and am good for nothing but to be picked up off the ground and burned. Why?  If I am lying on the ground, I am dead.  However, if I remain, or abide, in the vine, then I receive the rich nourishment that I need daily if I am to bear good, more and much fruit.  It is the vine that does the work.  My job is to abide (John 15).
The sin-bent flesh will never subside until we are with Him, and we will be only if we endure to the end (Matthew 10:22; 24:13; Hebrews 3:6, 12-14; 12:14-16; Revelation 21:8, 27, etc.). The moral coward espouse the unfounded myth of "once saved always saved" in order to evade having to truly give his life to Christ. He is classified by Jesus as "the fearful" and is the first class of sinner listed that will have his part in the very lake of fire (Revelation 21:8). The flesh must be mortified/crucified daily or it will rule and reign in place of Christ (Luke 9:23-24; Rom. 6-7; 8:13-14; Gal. 2:20; 5:24). In order to do this, we must perpetually possess an attitude of need and dependence upon the LORD. Becoming independent of God was the temptation that drew away the first man and woman in the Garden. All souls belong to Him who made all souls and therefore, in reality, no one is independent of Him (Ezek. 18:4). Every soul is dependent upon our Maker for life and every soul will return to Him in judgment (Eccl. 12:7; Acts 17:25).
"Ye have not yet resisted unto blood, striving against sin." Hebrews 12:4
No sin nature?
"Among whom also we all had our conversation in times past in the lusts of our flesh, fulfilling the desires of the flesh and of the mind; and were by nature the children of wrath, even as others." Ephesians 2:3 
"For the flesh lusteth against the Spirit, and the Spirit against the flesh: and these are contrary the one to the other: so that ye cannot do the things that ye would. 18 But IF ye be led of the Spirit, ye are not under the law." Galatians 5:17-18
"From whence come wars and fightings among you? come they not hence, even of your lusts that war in your members?" James 4:1
"That ye put off concerning the former conversation the old man, which is corrupt according to the deceitful lusts;" Ephesians 4:22 
What did Paul say he had to "keep under"? (1 Cor. 9:27)
A sinless state is attainable in the flesh by the Spirit but not by the flesh (Gal 3:3; Zech 4:6; Rom 8:13-14).
It takes the willing obedience of the disciple or holiness will not be attained (Phil. 2:12-13; Gal 5:24).
THE ENGLISH WORD "HYPOCRITE" IN THE KING JAMES BIBLE COMES FROM THE GREEK WORD HUPOKRITES AND MEANS ACTOR UNDER AN ASSUMED CHARACTER, POSER, DISSEMBLER.
Jesus spoke of a false holiness which is despised by Him. Here's a taste of His lambast of the religionists of His day:
"Woe unto you, scribes and Pharisees, hypocrites! for ye make clean the outside of the cup and of the platter, but within they are full of extortion and excess. 26 Thou blind Pharisee, cleanse first that which is within the cup and platter, that the outside of them may be clean also. 27 Woe unto you, scribes and Pharisees, hypocrites! for ye are like unto whited sepulchres, which indeed appear beautiful outward, but are within full of dead men's bones, and of all uncleanness. 28 Even so ye also outwardly appear righteous unto men, but within ye are full of hypocrisy and iniquity." Matthew 23:25-28
Adding to God's Word: Going beyond the bounds of what Holy Scripture clearly states on any subject is sinful adding to God's Word.
The pharisees of Christ's day and those today feign outwardly to be holy yet are actually wicked in the holy eyes of God who sees the hearts of men.
"Behold, to obey is better than sacrifice, and to hearken than the fat of rams. 23 For rebellion is as the sin of witchcraft, and stubbornness is as iniquity and idolatry. Because thou hast rejected the word of the Lord, he hath also rejected thee from being king." 1 Samuel 15:22-23
Someone has noted:
"Hypocrisy can afford to be magnificent in its promises, for never intending to go beyond promise, it costs nothing."
There's no shortcut or replacement for sheer obedience, born out of love for God and faith in Him. Someone has rightly stated:
"Obedience means marching right on whether we feel like it or not. Many times we go against our feelings. Faith is one thing, feeling is another."
"Holiness speaks more to nature than it does conduct. Good conduct is the spontaneous byproduct of the new nature of the new creation man through the cross and death to the old nature. We are new creatures in Christ (2 Cor. 5:17-18). To preach holiness as conduct without the new nature through the cross understanding is legalism. Holiness is actually derived from 'wholeness' meaning the thorough transformation of the whole tripartite man (1 Thess. 5:23). So many of these 'holiness' preachers are preaching nothing but conduct under law. Law arouses sinful passions and causes sin to increase and was given in order to provoke transgressions (Rom. 7:5; 5:20; Gal. 3:20). They are enemies of the cross!"   TB
YOUR PRAYER: FATHER, IN THE HOLY NAME OF JESUS CHRIST, PLEASE PURGE EVERY TRACE OF HYPOCRISY OUT OF MY LIFE! STRIKE ME TO THE HEART, THE CORE OF MY BEING AND MAKE MY LIFE TO BE SINCERE, AUTHENTIC, LAID DOWN, AND PURE OF ALL DISINGENUOUS MOTIVES, INTENTIONS, AND CHARACTERISTICS. IN JESUS' NAME, AMEN.
Support | STORE | Podcasts | Christology | Be Ready in the Morning [podcast] | The Sure Mercies of David [podcast] | That Repentance and Remission of Sins should be Preached [podcast] | At His Feet | The 7 Sayings of Jesus on the Cross | How We Know the Bible is the Only Holy Book | The Truth about Holiness | Teach the Bible [podcast] | Perilous times Shall Come | Consider and Build