There's Only One Savior [video]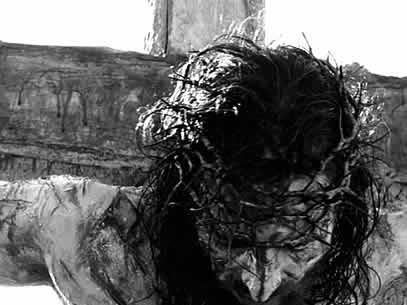 ONLY Jesus died for your sins – was buried and rose again from the dead. No other ever did or could do this for you. WHERE is your allegiance.
"For there is one God, and one mediator between God and men, the man Christ Jesus; 6 Who gave himself a ransom for all, to be testified in due time." 1 Timothy 2:5-6
Can someone please show me a …. rosary, purgatory, ashes on foreheads, or a pope in God's Word, the Bible? And you think a human priest or this costume-wearing sinner in Rome can forgive your sins and save you from hell? … It's time to turn to the LORD Himself and give Him your life. Jesus Christ is the only One who bled on that cross for your sins, was buried, and raised again from the dead. He alone can forgive your sins and save you from hell.
"For whosoever shall call upon the name of the Lord shall be saved." Romans 10:13
Making Peace with God – Now, before it's too late.
Sign up for free email devotional HERE... The Moments with My Master email devotional is sent out for the edification of the body of Christ.