Knowing the Word of God and also the God of the Word! [podcast]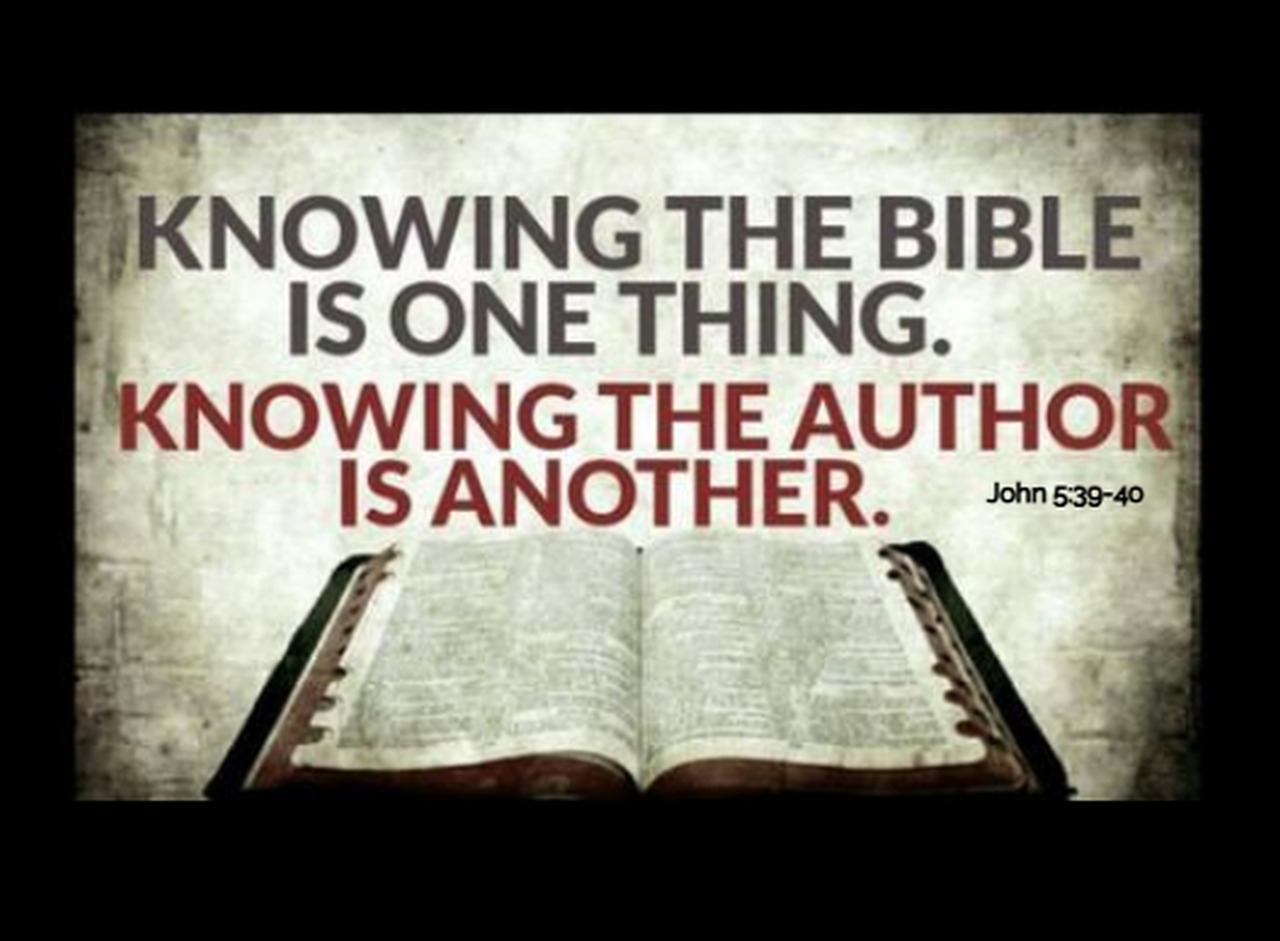 "And this is life eternal, that they might know thee the only true God, and Jesus Christ, whom thou hast sent." John 17:3
How has God ordained that we know Him?
First by bringing us to Himself at the heart of His Word and granting His eternal life to us (Acts 2:14-41; 8:26-40; 20:21; Romans 10:17; James 1:18; 1 Peter 1:23, etc.).
Also thereafter by seeking His face in prayer and His Word and with a heart to worship and know Him (John 17:3).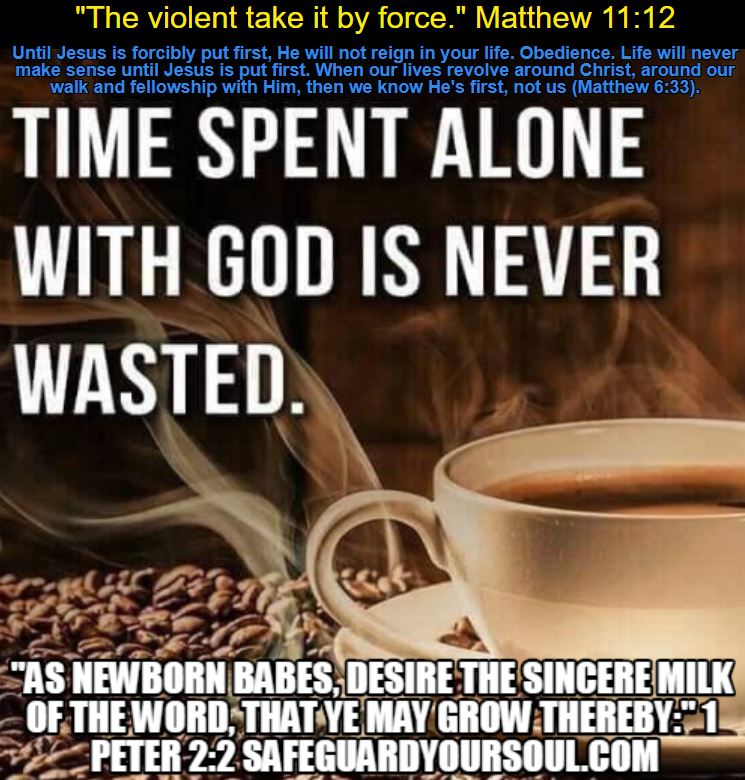 If I don't truly love Jesus today, what do I have other than dead religion?
Let the Blessings Begin!
We can listen to men preach all day long, every day, but we're never going be blessed until we make God personal. That is, you take God personally and get into His Word and start seeking His holy face for yourself. Putting the LORD first, literally, is when the blessings begin – and never before!
"Study to shew thyself approved unto God, a workman that needeth not to be ashamed, rightly dividing the word of truth." 2 Timothy 2:15
Concerning seeking God, Jim Mergens says:
"It makes sense to make the freshest time of the day to keep for Him, for prayer and Bible study…it's the time I can learn best…with a cup of coffee mind you…"
"In the morning"
"My voice shalt thou hear in the morning, O Lord; in the morning will I direct my prayer unto thee, and will look up." Psalms 5:3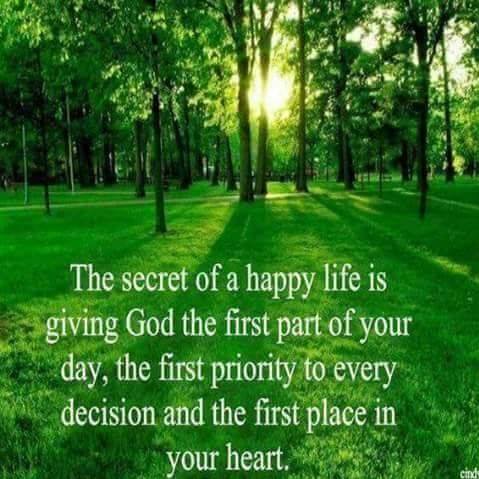 "Early will I Seek Thee"
"O God, thou art my God; early will I seek thee: my soul thirsteth for thee, my flesh longeth for thee in a dry and thirsty land, where no water is;" Psalms 63:1
A dear brother who stated the utter importance of reading God's Word, also raised the question concerning whether or not the believer is automatically in the perfect will of God solely on the basis of reading the Holy Scriptures. Of course, the answer is no because we know that Satan knew God's Word, as did the pharisees, yet refused to repent and believe on the Messiah – Who is God's Living Eternal Divine Word revealed. He stood in their midst and they refused to humble themselves in repentance and put their whole trust in their Messiah. Jesus said this to them:
"Search the scriptures; for in them ye think ye have eternal life: and they are they which testify of me. 40 And ye will not come to me, that ye might have life." John 5:39-40
Knowing the Holy Scriptures was not the problem. Refusing to come to Him upon hearing those words that revealed Him, was their sin. Of this passage, William MacDonald wrote the following:
"5:39 The first part of this verse may be understood in two ways. First of all, the Lord Jesus may be telling the Jews to search the Scriptures. Or He may be simply stating the fact that they did search the Scriptures because they thought that in the mere possession of the Scriptures, they had eternal life. Either interpretation of the verse is possible. Probably the Lord Jesus was simply stating the fact that the Jews searched the Scriptures and thought that in doing so they were receiving eternal life. They did not realize that the OT Scriptures telling of the coming Messiah were actually telling about Jesus. It is terrible to think that men with the Scriptures in their hands could be so blind. But it was even more inexcusable that after the Lord Jesus spoke to them in this way, they still refused to accept Him. Notice the latter part of this verse carefully. "These are they which testify of Me." This simply means that the main subject of the OT was the coming of Christ. If anyone misses that in studying the OT, he misses the most important part of it.
5:40 The Jews were not willing to come to Christ that they might have life. The real reason people do not accept the Savior is not because they cannot understand the gospel, or find it impossible to believe on Jesus. There is nothing about the Lord Jesus that makes it impossible for them to trust Him. The real fault lies in man's own will. He loves his sins more than he loves the Savior. He does not want to give up his wicked ways." William MacDonald, Believer's Bible Commentary
Just doing the will of God, which includes ingesting His words, does not in and of itself assure, guarantee that our hearts are engaged with Christ. Such is an ongoing choice, an act of the individual will – "for who is this that engaged his heart to approach unto me? saith the LORD" (Jeremiah 30:21).
Those who truly love the LORD, who worship Him "in spirit and in truth," delight to know and worship and obey Him.
"I delight to do thy will, O my God: yea, thy law is within my heart."  Psalms 40:8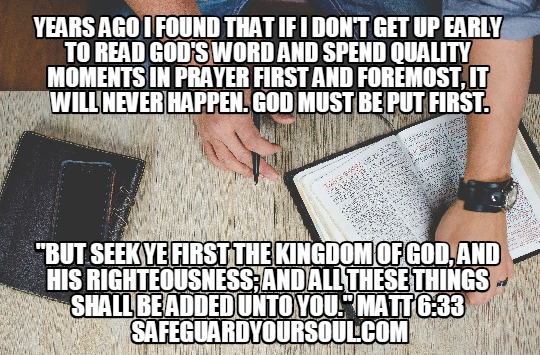 The LORD is calling us to worship Him not only "in truth," (according to the written Word), but also "in spirit." (John 4:23-24)

"For we are the circumcision, which worship God in the spirit, and rejoice in Christ Jesus, and have no confidence in the flesh."  Philippians 3:3
As opposed to mind numbing, rote (mechanical) pagan idolatry or a mere "form of godliness," the born again believer is a "new creature" in Christ, has been raised from the dead, regenerated spiritually by Christ, and is now divinely enabled to to be His "ambassador" (2 Corinthians 5:17-20; 2 Timothy 3:5; Titus 3:5-7, etc.).
According to what we read in the discussion between Jesus and the woman at the well, worshiping God is not about a physical, a geographical location but rather a state of heart…
"But the hour cometh, and now is, when the true worshippers shall worship the Father in spirit and in truth: for the Father seeketh such to worship him. 24 God is a Spirit: and they that worship him must worship him in spirit and in truth." John 4:23-24
Of this passage, William MacDonald writes:
"Jesus announced to the woman that from now on worship of the Father would be in spirit and truth. The Jewish people had reduced worship to outward forms and ceremonies. They thought that by religiously adhering to the letter of the law, and going through certain rituals, they were worshiping the Father. But theirs was not a worship of the spirit. It was outward, not inward. Their bodies might be bowed down on the ground but their hearts were not right before God. Perhaps they were oppressing the poor, or using deceitful business methods.
The Samaritans, on the other hand, had a form of worship, but it was false. It had no scriptural authority. They had started their own religion and were carrying out ordinances of their own invention. Thus, when the Lord said that worship must be in spirit and truth, He was rebuking both Jews and Samaritans. But He was also informing them that, now that He had come, it was possible for men to draw near to God through Him in true and sincere worship. Ponder this! The Father is seeking such to worship Him. God is interested in the adoration of His people. Does He receive this from me?
4:24 God is Spirit is a definition of God's being. He is not a mere man, subject to all the errors and limitations of humanity. Neither is He confined to any one place at any time. He is an invisible Person who is present in all places at one and the same time, who is all-knowing, and who is all-powerful. He is perfect in all His ways. Therefore, those who worship Him must worship in spirit and truth. There must be no sham or hypocrisy. There must be no pretense to being religious, when inwardly one's life is corrupt. There must be no idea that in going through a series of rituals, God is thereby pleased. Even if God instituted those rituals Himself, He still insists that man approach Him with a broken and a contrite heart. Two more "musts" are found in this chapter—"must" for the winner of souls (4:4) and "must" for the worshiper (4:24)." Believer's Bible Commentary
"God is a Spirit"
"God is a Spirit – Not only remote from the body, and all the properties of it, but likewise full of all spiritual perfections, power, wisdom, love, holiness. And our worship should be suitable to his nature. We should worship him with the truly spiritual worship of faith, love, and holiness, animating all our tempers, thoughts, words, and actions." John Wesley
"It has been said that no great work in literature or in science was ever wrought by a man who did not love solitude. We may lay it down as an elemental principle of religion, that no large growth in holiness was ever gained by one who did not take time to be often long alone with God." Austin Phelps
PRAYER: In Jesus' name dear heavenly Father, please bring this heart to true brokenness. Let there be true contrition and repentance and faith. Teach me Thy ways through Thy Word and Holy Spirit. I am all Yours Jesus and I know You are all mine. Please make Your people one with You and the Father. In Jesus' name. Bless us to see You and the Grand, the Sacred Substance of Holy Scripture. In the name of Jesus, amen.
Support | STORE | | Podcasts | Should God's People Memorize His Word? | Bible/Word of God | Gifts | Prophetic or Pathetic? | Store | Christology | Final Divine Authority | Heart Medicine for You | Eating the Fat, and Drinking the Sweet! [podcast] | "The Unity of the Spirit" Ephesians 4:3 [podcast] |