A Plea to Return to the LORD [podcast]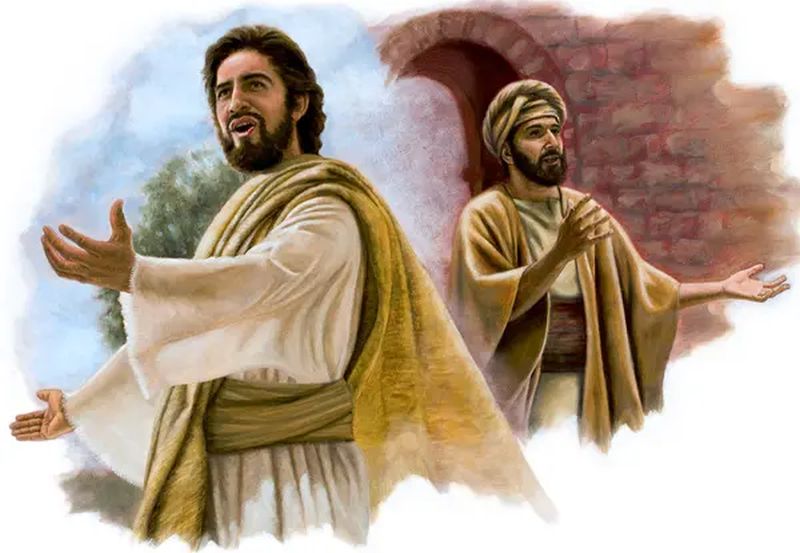 Widespread Corruption
BREAKING: Read Matthew 24 and Luke 21 this week. Jesus foretold this would all be happening right before He returns! Boom.
A cursory introduction to Jeremiah 5-7. God's people were in rebellion to Him and reaping what they'd been sowing (Galatians 6:7-8). Read, pour prayerfully over these chapters this week beloved. This message is designed to launch the God fearing saint to pour over this passage as they examine their hearts, their lives before Him honestly.
"Your iniquities have turned away these things, and your sins have withholden good things from you. 26 For among my people are found wicked men: they lay wait, as he that setteth snares; they set a trap, they catch men. 27 As a cage is full of birds, so are their houses full of deceit: therefore they are become great, and waxen rich. 28 They are waxen fat, they shine: yea, they overpass the deeds of the wicked: they judge not the cause, the cause of the fatherless, yet they prosper; and the right of the needy do they not judge. 29 Shall I not visit for these things? saith the LORD: shall not my soul be avenged on such a nation as this? 30 A wonderful and horrible thing is committed in the land; 31 The prophets prophesy falsely, and the priests bear rule by their means; and my people love to have it so: and what will ye do in the end thereof?" Jeremiah 5:25-31
Judgment on America for the Rebellion of those who Falsely Claim to be Saved
"And when he had opened the fifth seal, I saw under the altar the souls of them that were slain for the word of God, and for the testimony which they held: 10 And they cried with a loud voice, saying, How long, O Lord, holy and true, dost thou not judge and avenge our blood on them that dwell on the earth?" Revelation 6:9-10
The LORD blesses those who are with Him. Anyone who forsakes Him will be forsaken by Him.
"The LORD is with you, while ye be with him; and IF ye seek him, he will be found of you; but IF ye forsake him, he will forsake you." 2 Chronicles 15:2
The word "if" in God's Word denotes a choice that will be made.
The LORD is not with you if you are not with Him – doing life on HIS stated terms. That's exactly why He gave you His recorded Word in tangible form. Read John 14-16.
Notice "IF ye seek him" and not if you go to church or just claim to be His. Are you seeking His holy face "continually"?
"Seek the LORD and his strength, seek his face continually." 1 Chronicles 16:11
"Therefore also now, saith the LORD, turn ye even to me with all your heart, and with fasting, and with weeping, and with mourning: 13 And rend your heart, and not your garments, and turn unto the LORD your God: for he is gracious and merciful, slow to anger, and of great kindness, and repenteth him of the evil." Joel 2:12-13
"O Israel, return unto the LORD thy God; for thou hast fallen by thine iniquity. 2 Take with you words, and turn to the LORD: say unto him, Take away all iniquity, and receive us graciously: so will we render the calves of our lips." Hosea 14:1-2
Notice here in the verse below how setting, allowing wicked things into our eye gates leads to turning aside, departing from Christ, backsliding. Notice how the psalmist views backsliding as a plague. And it sure is. Millions irrevocably occupy the bowels of eternal damnation right this moment and forever who made one bad decision which led to their backsliding. It's time to read God as if our eternal souls depended on it – because they do. safeguardyoursoul.com
"I will set no wicked thing before mine eyes: I hate the work of them that turn aside; it shall not cleave to me." Psalms 101:3
PRAYER: Heavenly Father, please break me, make me to be poor in spirit and pure in heart. In Jesus' name, amen.