Why We Need not Fear Death: Resurrection Joy – Fearless in Death [podcast]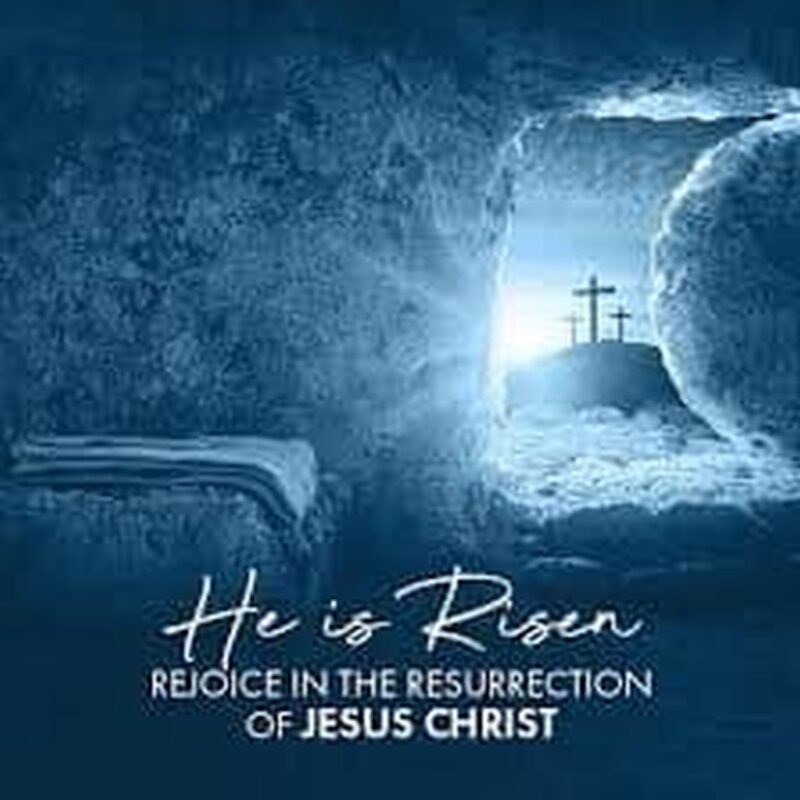 Resurrection Joy – Fearless in Death
– Dancing on Hell's Grave
Dancing on Fear's Grave!
"O death, where is thy sting? O grave, where is thy victory?" 1 Corinthians 15:55
Those who are ready to die and be with Jesus do not fear death. 1 John 4:16-18
In Christ, when we close our eyes in death, we awake to the resurrection bliss of eternal joy with Him who is "the resurrection and the life." (John 11:25)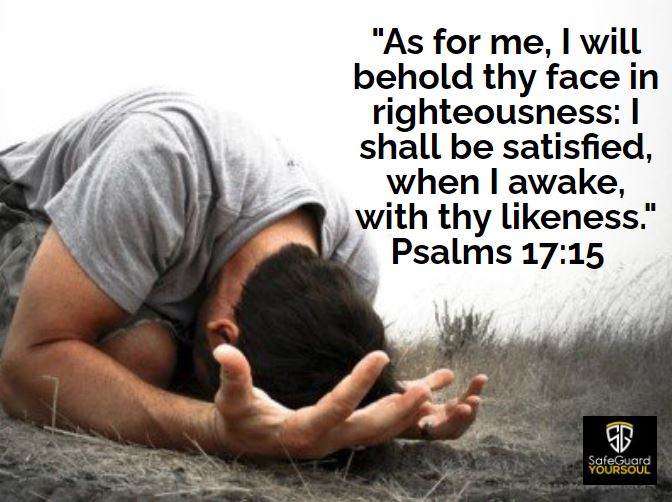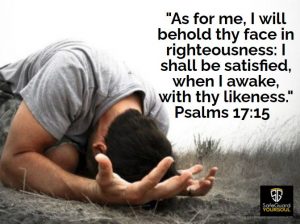 "For if the dead rise not, then is not Christ raised: 17 And if Christ be not raised, your faith is vain; ye are yet in your sins. 18 Then they also which are fallen asleep in Christ are perished. 19 If in this life only we have hope in Christ, we are of all men most miserable. 20 But now is Christ risen from the dead, and become the firstfruits of them that slept. 21 For since by man came death, by man came also the resurrection of the dead." 1 Corinthians 15:16-21 
We are fully confident that the moment we pass, we breathe our last, we shall "be present with the Lord."
"Therefore we are always confident, knowing that, whilst we are at home in the body, we are absent from the Lord: 7 (For we walk by faith, not by sight:) 8 We are confident, I say, and willing rather to be absent from the body, and to be present with the Lord." 2 Corinthians 5:6-8
The death of a Christian is not a tragedy.
Death is our passport to glory.
Death without Jesus Christ is the tragedy.
What have we to fear other than the long wait till we meet Him?!
"I think it's sad to see so many who claim to be Christians
acting all worried about dying… I get excited more each day
about getting to be with the Lord.
The good ole days are just ahead!
Happy New Years!"
Kirk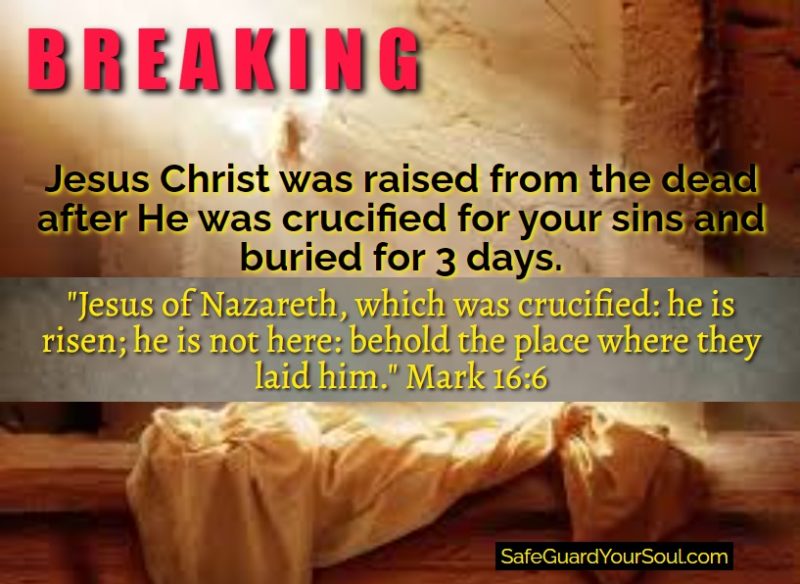 "For to me to live is Christ, and to die is gain." Philippians 1:21
For the one who is truly in Christ, "to die is gain."
"For here have we no continuing city, but we seek one to come." Hebrews 13:14
Jesus Christ is "the resurrection and the life" and will soon raise up all who truly know Him.

"Jesus said unto her, I am the resurrection, and the life: he that believeth in me, though he were dead, yet shall he live." John 11:25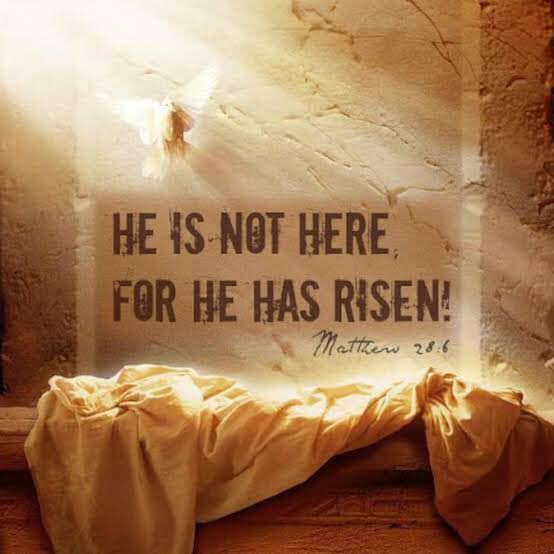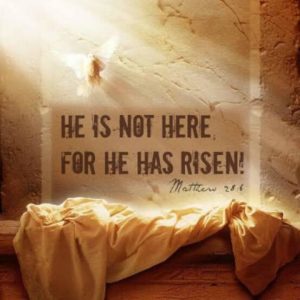 Jesus Christ is the "Exceeding Great Reward" of every true believer (Genesis 15:1). They seek nothing more than Him! He is truly their "first love" and all consuming passion (Revelation 2:4-5). He's coming back soon and He promised that He's going to reward every man according to his work which is the reflection of of what's in a man's heart.
"And, behold, I come quickly; and my reward is with me, to give every man according as his work shall be." Revelation 22:12
Because Jesus rose again, all who are born again in Him are raised up spiritually in this life to overcome all sin, satan, and the world and will be soon raised up into eternal glory with Him.
"And declared to be the Son of God with power, according to the spirit of holiness, by the resurrection from the dead." Romans 1:4
"O death, where is thy sting? O grave, where is thy victory?"
Where O Where is it! Now, say these blessed, divinely-inspired words of our LORD Jesus Christ aloud prayerfully –"O death, where is thy sting? O grave, where is thy victory?" (1 Corinthians 15:55)
GOT FEAR? – "I sought the Lord, and he heard me, and delivered me from all my fears." (Psalms 34:4) So, what is the divine prescription for being delivered from all fear? Read the verse again and you will notice that seeking the face of the LORD is your deliverance.
Seeking the LORD is always the answer. Getting delivered from "ALL" fear:
"I sought the LORD, and he heard me, and delivered me from all my fears." Psalms 34:4
Notice here that one must seek the LORD for deliverance from fear.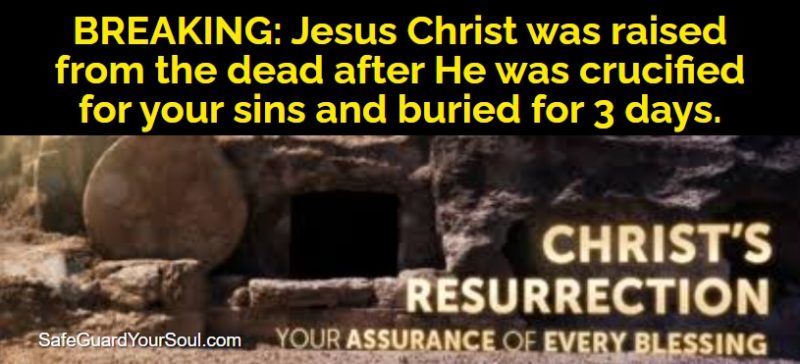 All fear shall be dispelled as the regenerated disciple diligently seeks the LORD – the only One who "is love."
"And we have known and believed the love that God hath to us. God is love; and he that dwelleth in love dwelleth in God, and God in him. 17 Herein is our love made perfect, that we may have boldness in the day of judgment: because as he is, so are we in this world. 18 There is no fear in love; but perfect love casteth out fear: because fear hath torment. He that feareth is not made perfect in love." 1 John 4:16-18
When someone close to us passes on to the next life, dies, we need not fear, namely if they were known of God (Isaiah 57:1-2).
Jesus Again Foretells Death, Resurrection
Remember how Jesus' disciples were "exceeding sorry" when He foretold of His own death, burial, and resurrection?
"And while they abode in Galilee, Jesus said unto them, The Son of man shall be betrayed into the hands of men: 23 And they shall kill him, and the third day he shall be raised again. And they were exceeding sorry." Matthew 17:22-23 
Of this passage, Shadrack Rotich notes: "They were saddened and forgot to be encouraged by the Word of Jesus that in 3 days He was raising again."
Because our LORD Jesus was raised from the dead, so we have full hope and confidence that so shall all who are known of Him. We need not therefore fear or sorrow.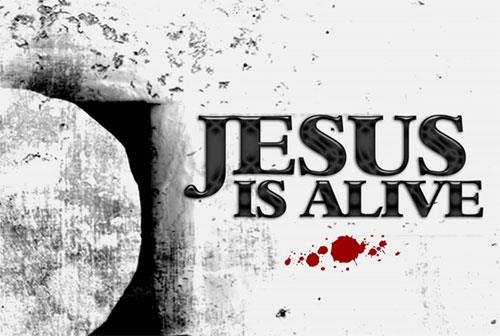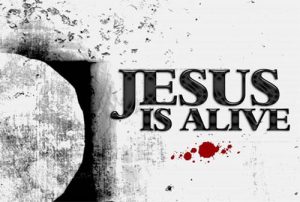 "But if the Spirit of him that raised up Jesus from the dead dwell in you, he that raised up Christ from the dead shall also quicken (raise up, make alive) your mortal bodies by his Spirit that dwelleth in you." Romans 8:11
"The righteous perisheth, and no man layeth it to heart: and merciful men are taken away, none considering that the righteous is taken away from the evil to come. 2 He shall enter into peace: they shall rest in their beds, each one walking in his uprightness." Isaiah 57:1-2
Pray this: Father thank You so very much for sending Your only begotten Son for me! Thank You that the Son of God died and You raised Him again to justify me and that Your resurrection life and power indwells me today as I abide identified with and in the death and burial of Jesus! Glory to God Most High! Thank You LORD Jesus for Your resurrection power to victoriously overcome all sin, satan, and this sinful world and to be fruitful in helping others know You. I now look for Your soon return LORD Jesus. Amen Jesus!
Sign up for free email devotional HERE... The Moments with My Master email devotional is sent out for the edification of the body of Christ.
More on Eternal Security/OSAS
Accounted Worthy to Escape [podcast] | Eternal Security Exposed | Sealed?
The Return of Christ | Support
Eternal Security / Once Saved Always Saved Exposed
10 Questions about Eternal Security
The Damning Myth of Unconditional Eternal Security [podcast]