The Dangerous Threat of False Prophets [video]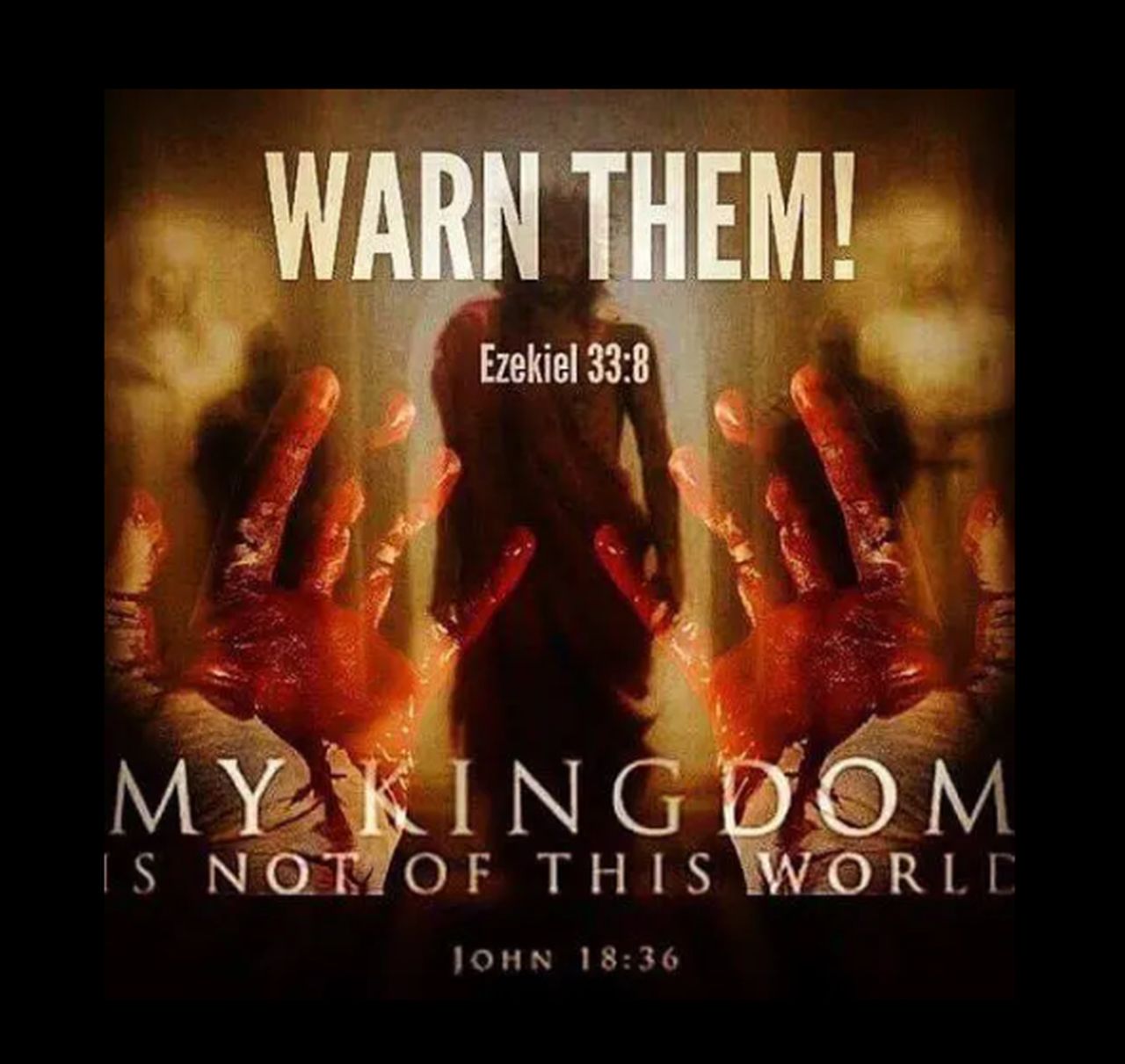 Wolf Expose' | Conspiracy of Wolves
False prophets are age old. They work usually by fear, deceit, falsity, and manipulation.
Those who flatter you by refusing to preach the absolute necessity of repenting, taking up the cross daily and following Jesus…. Are setting you up for the kill …. You may vainly believe that it's all fun and games now but judgment is coming if you don't repent and diligently study and adhere to the whole counsel of God's Word. When you do truly repent, you will no long put yourself under a smooth talking wolf who refuses to preach the whole counsel of the original Gospel of Christ (Isaiah 30:9-10; 2 Timothy 4:2-4).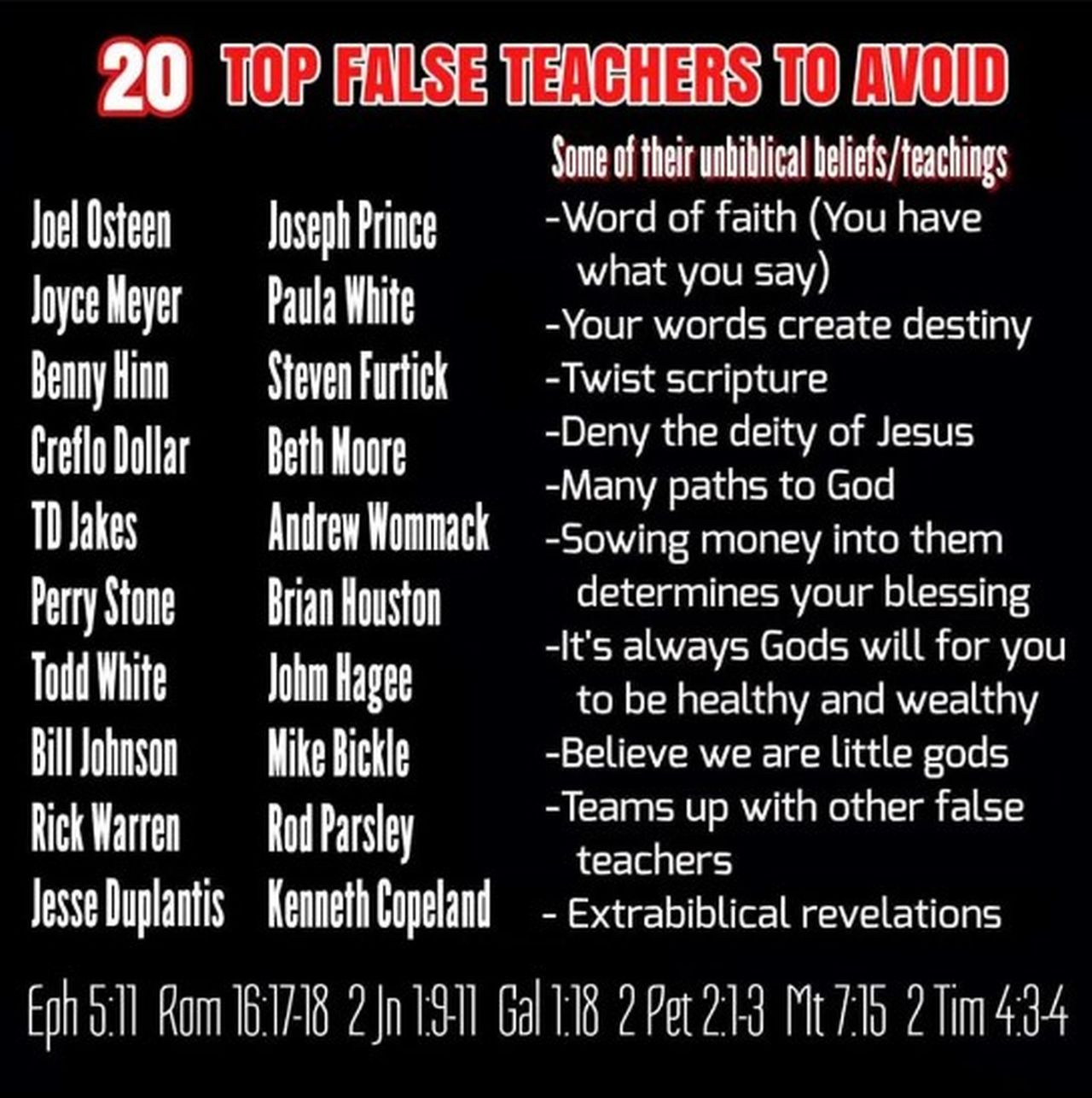 "A man that flattereth his neighbour spreadeth a net for his feet." Proverbs 29:5
Laura Neubert-Moore Notes:
"Prophets who are sent by God to speak to the Body of Christ as a whole, are sent because the people do not take the time to listen to God for themselves.
Out of His great love for His people, God sends these human voice to speak to a spiritually deaf and blind people in order wake them up out of their slumber with a message of both repentance and hope for those who turn.
But herein lies the "strength" of the false prophet….they are speaking to the spiritually deaf and blind.
Because of this innate blindness, they are EASILY led astray.
Satan is not stupid.
Satan does not send his false teachers and prophets to the strong ones who have a flowing, living, hearing, seeing relationship with the Living God, their Father. Rather he sends them to the weak, blind, and spiritually lame, the stragglers who are behind.
And since most fall under this category, he easily leads the Body has a whole astray, few escaping his seductive voice spoken through his "prophets".
The true prophets should indeed continue to warn against the false, but know the false will simultaneously shout even louder "warning" against the true. frown emoticon
Only those with ears to hear will be able to hear the voice of their God from the midst of the other voices."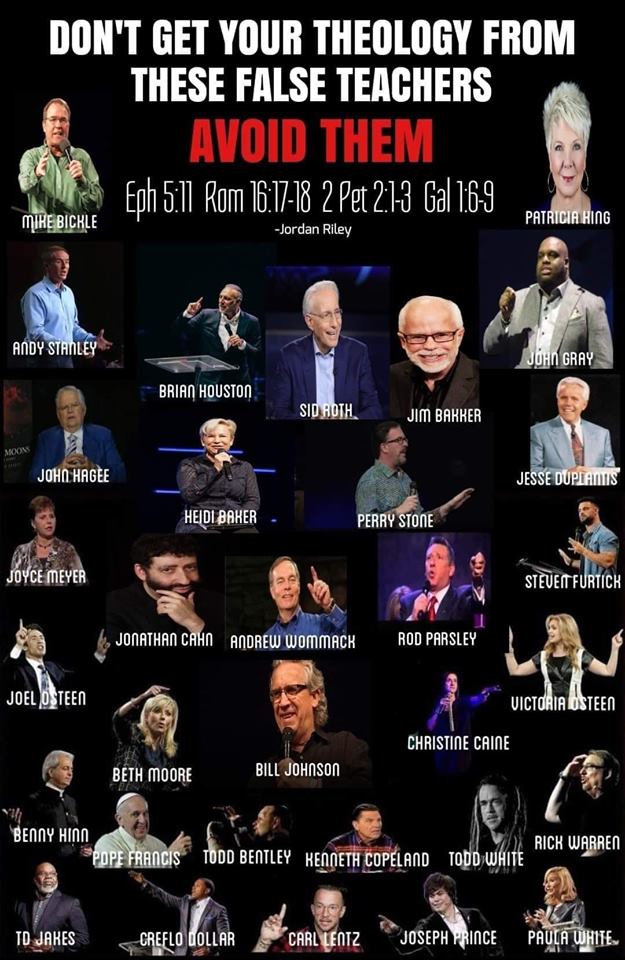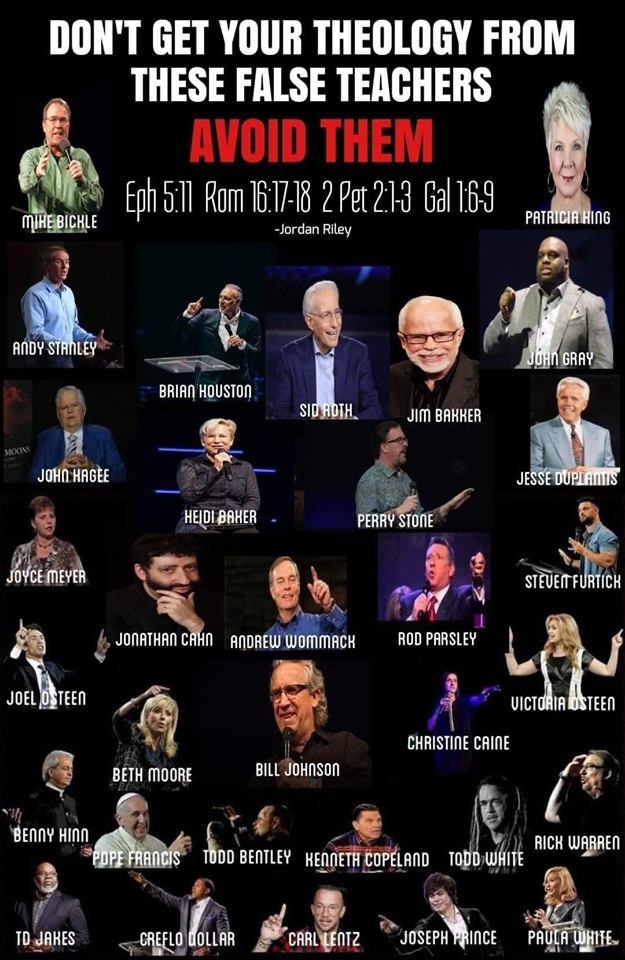 When reading Laura's message here, 1 Corinthians 11:19 and 2 Thessalonians 2:9-12 come to mind.
All who follow false teachers and their false teachings instead of repenting and following Christ according to His Word, will be sent "strong delusion", be deceived and eternally, irrevocably "damned" because they "received not the love of the truth" but rather took pleasure in the lusts of the flesh – covetousness, greed, love of self and this world, etc. (2 Thessalonians 2:10-12; Mark 4:17-19; 1 John 2:15-17, etc.). | Hell 
"And with all deceivableness of unrighteousness in them that perish; because they received not the love of the truth, that they might be saved. 11 And for this cause God shall send them strong delusion, that they should believe a lie: 12 That they all might be damned who believed not the truth, but had pleasure in unrighteousness." 2 Thessalonians 2:10-12
Predators in Our Pulpits | Deceivers and False Prophets Among Us | The Divine Case Against False Leadership | Domination Through Indoctrination
***THE COVERING DOCTRINE is only for the benefit of those wolves who want to control you – witchcraft. It's a hoax and a scam beloved. The Bible nowhere teaches such. In fact, listen to Isaiah saints – "Woe to the rebellious children, saith the Lord, that take counsel, but not of me; and that cover with a covering, but not of my spirit, that they may add sin to sin." (Isaiah 30:1). The Holy Spirit reveals to us here through Isaiah that it's "the rebellious children" who "cover with a covering, but not of my (God's) spirit."  The Deeds and Doctrines of the Nicolaitanes | Explosive Book – Predators in Our Pulpits
To a person defending a known, obvious false teacher, insisting that we pray for that wolf, the following response what given.
REPLY:
Hello friend. It seems you are in need of thorough knowledge of the whole of Holy Scripture friend. What did Jesus say to the false leaders of His day? THAT will define divine love, not false love. Read Matthew 23. Did Jesus pray for those false leaders? No. He lambasted them. What about when Jesus cleansed the temple? Did He pray for them? No, He flipped their tables and uses a pre-crafted whip to run those wolves out of the temple (Matthew 21 and John 2). Also specific to this topic, read Jeremiah 23 and Ezekiel 34 to see our the Holy Ghost moved through the LORD's prophets towards false leaders. Do you realize that those who cover for, who support and defend and big Godspeed to Christ's enemies will be judged with them (in hell)? (2 John 10-11; 2 Peter 2:1-3; 2 Chron 19:1-2, etc.)
CONVERSATION WITH A GUY WHO HAS A DIFFERENT APPROACH TO FALSE LEADERS
MESSAGE POSTED:
"Is this misled leader still not your neighbor?? What if God gave up on pursuing you? Pray for him, that's loving your neighbor and/or enemy."
REPLY:
Yes and yet, how does the BIBLE define loving your neighbor? At times our neighor needs a rebuke and to be exposed, not to coddle him or his prey with flattery. "A man that flattereth his neighbour spreadeth a net for his feet." Prov 29:5 ….. "Wrath is cruel, and anger is outrageous; but who is able to stand before envy? 5 Open rebuke is better than secret love." Prov 27:5-6
How did the apostle Paul apply God's love to the apostle Peter when Peter was condoning false leaders? Galatians 2 – Paul publicly rebuked, exposed him.
MESSAGE RECEIVED:
"Todd White is on the verge of repentance, it should be considered a good thing. There is great joy in heaven over repentance.. even if he is deceived or a wolf we're stil supposed to pray for our enemies. The Lord Jesus Christ himself washed the feet of Judas Iscariot even referring to him as a devil."
REPLY:
Are you misapplying truth? 2 Tim 2:15 ….. In Luke 15, the prodigal son truly repented and he proved it with the good fruit of coming home to Daddy! Jesus rejoices of those who TRULY repent and not false repentance to save face which is clearly the case with TW. True repentance ALWAYS, without exception brings for good fruit to prove itself. Here's John the Baptist speaking to false leaders on this very matter – "But when he saw many of the Pharisees and Sadducees come to his baptism, he said unto them, O generation of vipers, who hath warned you to flee from the wrath to come? Mat 3:8 Bring forth therefore fruits meet for repentance (consistent with, proving repentance): Mat 3:9 And think not to say within yourselves, We have Abraham to our father: for I say unto you, that God is able of these stones to raise up children unto Abraham. Mat 3:10 And now also the axe is laid unto the root of the trees: therefore every tree which bringeth not forth good fruit is hewn down, and cast into the fire." Matt 3:7-10
There is the clear mandate to "MARK them" who teach falsely and yet no direct command to pray for them who mislead the sheep of Christ for whom HE died and rose again (Romans 16:17-18).
The High Treason of False Leaders | A Quick Nugget on Discerning Wolves