The Chosen and Jonathan Roumie Exposed [podcast]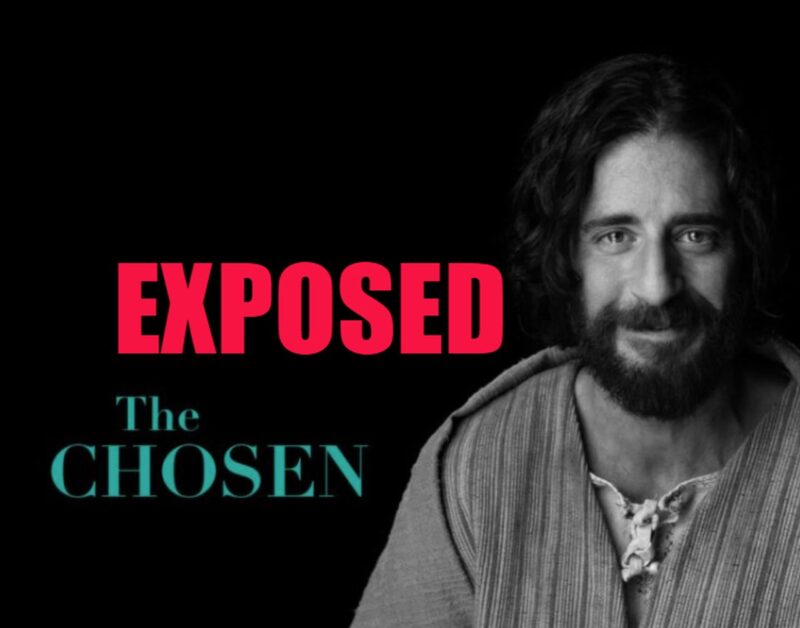 Another vatican deception ensnares lazy counterfeits who refuse to get into the Word for themselves.
***BEWARE OF THE BANDWAGON BAFOONS!
The counterfeit chumps who jumped on the more than obvious THE CHOSEN vatican fraud movie bandwagon have even more egg on their face with the revelation of the pride abomination flag that was on the set. That tells us all we need to know about Johnathan Roumie and The Chosen.
"The Chosen" movie is just the latest "I-want-it-to-be-true-because-I'm-too-lazy-to-read-God's-Word-for-myself" deception.

"The Chosen's director, Dallas Jenkins, said that 95% of The Chosen is not from the Bible (in other words not true but rather made-up stories about Jesus and the disciples) but 'Christians' love it. Care nothing of truth." Danny Phillips

"Promoting a false Jesus! Dallas Jenkins also said we don't ask people what they believe when we hire them. Um hello!! You make a movie about Jesus but you don't care what they believe! 2 Corinthians: 14-17. People don't have a love for the truth. For this reason God will send a strong delusion, that they should believe a lie. 2 Thessalonians 2: 10-12." Karen Cochran
The true remnant of Christ live by the Word of God as their final divine authority and are 4-0, having recently exposed the works of darkness titled The Chosen, He Gets Us, Jesus Revolution, and the Asbury revival scam!!!! – "Take heed that no man deceive you." (Matthew 24:4)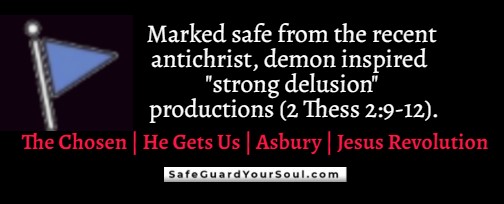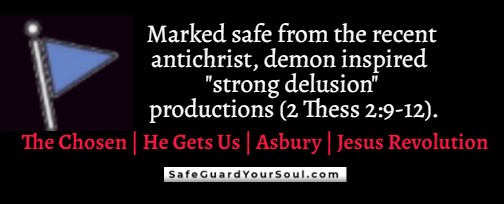 Jonathan Roumie has never once professed that he is born again or washed in the blood of Jesus, because he isn't. Roumie is an idol worshipping roman catholic pagan who prays the rosary, a knight of malta secret society skull and bones occultist, and boasts of praying to the dead, which is forbidden by God (Deuteronomy 18:9-14). Roumie played the part of Jesus in "The Chosen," and then played the part of sodomite catholic priest Lonnie Frisbee in the movie "Jesus Revolution."
Notice, Jonathan Roumie has a video titled "testimony of divine mercy" but not being born again which means he's not a Christian. This is all "another Jesus" and not the Jesus Christ of the Bible who said "Except a man be born again, he cannot see the kingdom of God. … Marvel not that I said unto thee, Ye must be born again." (John 3:3, 7; 2 Corinthians 11:2-5) … furthermore, Roumie's pictures of him flashing his occultic skull and bones rings are everywhere. "Be not deceived." (Galatians 6:7-8) Hint: There is no mercy, forgiveness, or salvation to anyone who is not genuinely born again. There is no such thing as a Christian who is not born again.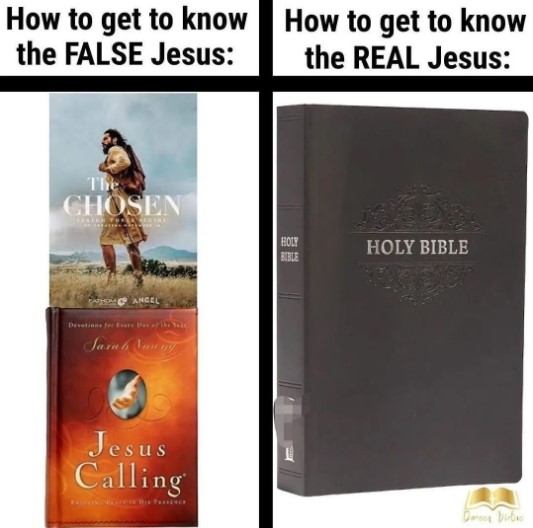 SO, just what spirit is working in the lives of all who promoted and defended "The Chosen", the "Jesus Revolution," "He Gets Us," and the Asbury "revival"? Make not mistake: This is a wake up call for all who promoted these frauds to truly repent and be saved – before it's too late. The fact that they didn't see this clearly proves this is 100% proof that demons presently control all who defended these satanically backed productions. Jesus tells us that every one of them is "NOT of God" because they do not honor God's Word (John 8:47). If they were "of God", they'd never have promoted these antichrist corruptions (John 8:47). Jonanthan Roumie, in an interview, boast of praying to the dead. Yet in God's Word, praying to the dead is called necromancy which is pretended communications with the dead (Deuteronomy 18:9-14).
Abominable Practices
9  When thou art come into the land which the LORD thy God giveth thee, thou shalt not learn to do after the abominations of those nations. 
10  There shall not be found among you any one that maketh his son or his daughter to pass through the fire, or that useth divination, or an observer of times, or an enchanter, or a witch, 
11  Or a charmer, or a consulter with familiar spirits, or a wizard, or a necromancer. 
12  For all that do these things are an abomination unto the LORD: and because of these abominations the LORD thy God doth drive them out from before thee. 
13  Thou shalt be perfect with the LORD thy God. 
14  For these nations, which thou shalt possess, hearkened unto observers of times, and unto diviners: but as for thee, the LORD thy God hath not suffered thee so to do." Deuteronomy 18:9-14 
They Simply do not Love the LORD
"Jesus said unto him, Thou shalt love the Lord thy God with all thy heart, and with all thy soul, and with all thy mind. 38 This is the first and great commandment." Matthew 22:37-38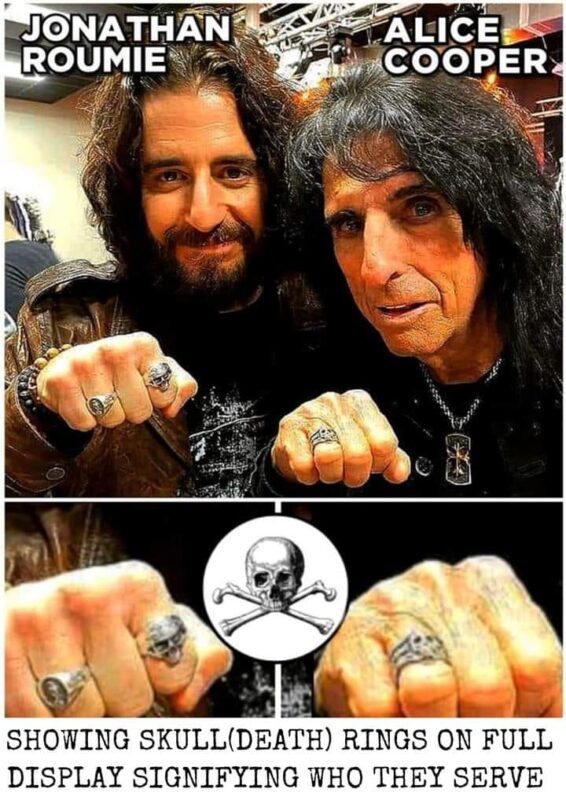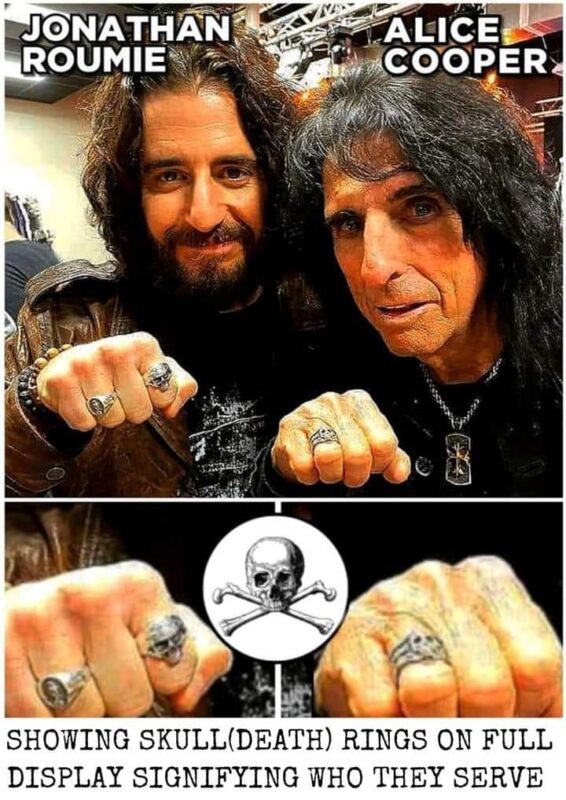 Some people want the Bible acted out dramatically in a movie or docuseries format because they don't love God enough to pay attention when they are reading His Word directly. Or, in most cases, they have no daily life in God's Word in the first place – because He's not important enough to them. In fact, they want mere man to tell them about God because they won't repent and seek Him for themselves.
Only those who are born again and presently abiding in Christ will be with Him (John 3:3, 7; 15:1-6,etc.) | Making Peace with God 
No true disciple of Jesus gets his view of God, his theology, from a movie. No, he studies God's Word for himself (2 Timothy 2:15; 3:16-17). Those who don't love God enough to study HIS Word for themselves, are not right with Him and won't be with Him.
Any person who gets their view of God from a hollywood movie is in need of repentance for not studying God's Word for himself as the LORD commanded us to do (2 Timothy 2:15).
WHEN God is not important to you, you don't study and know His Word for yourself (2 Timothy 2:15). And, therefore you are a sucker for Satan's productions, dramatized "Bible" stories, and presentations. And you will be "destroyed for lack of knowledge." (Hosea 4:6)
"The Word is so beautiful. I don't listen, watch or desire man's interpretation. God speaks and the Holy Spirit Is the perfect teacher." Neisey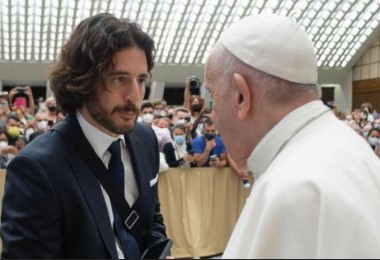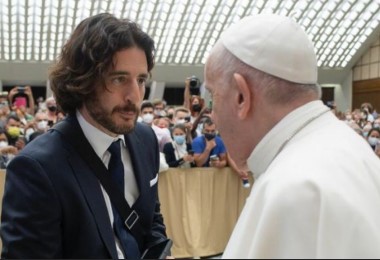 SO many people who claim to be following Christ won't diligently study His Word for themselves (2 Timothy 2:15). They want some man to tell them about God instead of seeking the LORD for themselves. So, instead they read heretical new age antichrist misrepresentations like Jesus Calling, The Shack, or they watch "Bible" movies from hollyweird like The Chosen which is a fraudulent corruption.
To illustrate how many have been played for the fool, notice below the allegiance to his lord Satan of the man who plays John the Baptist in the movie The Chosen. He writes: "Our little Satanic film trends more than Jesus this Easter!" David Amito, who played the part of John the Baptist in The Chosen.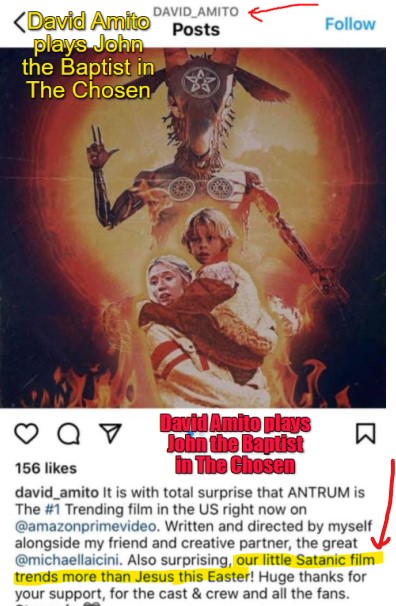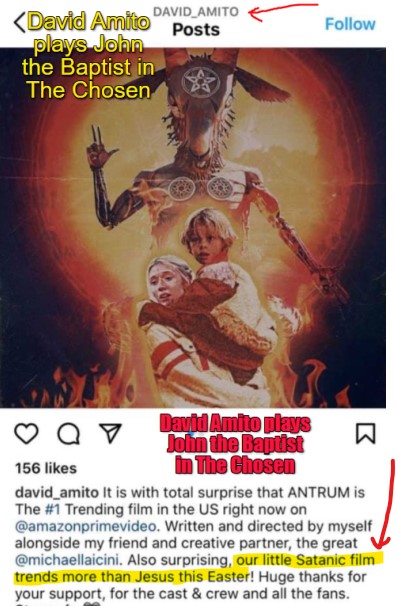 The above revelation makes is 100% certain that any and all persons who watched The Chosen are not being led by the Holy Spirit and are in utter need of swift, authentic repentance (Romans 8:14).
WHO is of God? WHO ARE "THE SONS OF GOD"?
"For as many as are led by the Spirit of God, THEY are the sons of God." Romans 8:14
This means that anyone not being led by the Holy Spirit, according to the written WORD the Holy Spirit gave us, is "NOT of God." (John 8:47)

"He that is not with me is against me; and he that gathereth not with me scattereth abroad." Matthew 12:30
UPDATE: Just watched another video of Jonathan Roumie videoing himself live and he is bragging about being Catholic, speaking at Catholic events, how he loves being a Knights Templar (satanic), bragging about them, and how he's been asked and is going to be a papal knight…. antichrist… and bragging about meeting the pope soon in Rome.
BEWARE: There's yet another end times "Bible" movie out. Just the latest of many. Most if not all of them have cursed roots, the Catholic church. Lazy, gullible dupes rush out to see "Bible" movies. They are too lazy to read God's Word for themselves and so have no idea what's added or left out. They don't love Christ enough to listen to Him for themselves – by reading His words themselves as He commanded (John 5:39-40; 2 Timothy 2:15, etc.).
SOON as you see a "Christian" movie being advertised and they show a catholic church, a temple of idols, as if that represents the true church Jesus has in the earth, you can know of certainty that the blind wolves who created that stupid movie are misleading people (Luke 6:39). The same is true when you dig a bit and find out that the movie is done by catholics who are pagan idolaters. Beware saints (1 John 4:1). The godly gain their view of God from HIS own mouth, straight out of HIS Word (2 Timothy 2:15; 3:15-17; 2 Peter 1:19-21).
Whenever the world touches the things of God, they do so to pervert it. Remember every unsaved person is under the control of Satan who is called "the prince of the power of the air." (Ephesians 2:1-3)
Of The Chosen, Neil Hosken writes:
"The fact Mary Magdalena went back to her old profession was too much. We've had a few episodes at Bible study. Every week I've said, 'This is not nearly like the Bible.' You point out that people are too lazy to read Bible, they fall asleep at church even if they are listening to false teachers. So TV is an easy option. I could go on, but your point is spot on."
WARNING: You are throwing your eternal soul to the winds of hell if you have chosen to depend on other men and their productions (movies, fake "bibles", etc.) to tell you about your Maker and what He requires of you – instead of allowing God to speak for Himself to your heart and life directly via His Word (KJB for the English speaking). Hell awaits (Mark 8:34-38; Luke 16:19-31, etc.).
God's Word will not, cannot get into you until you get into it!
100% Clear proof that anyone who ever promoted this production is under "the spirit of antichrist" and in need of real repentance now – before it's too late (1 John 4:1-3). Whoever would do such could not have been led by the Holy Spirit of God but rather the enemy of all souls (Romans 8:14).
Any person who has promoted this ecumenical project is under the control of "the spirit of antichrist" and here's the clear proof (1 John 4:1-3). The wise will repent. The foolish will only plunge deeper into darkness (Proverbs 9:8-10).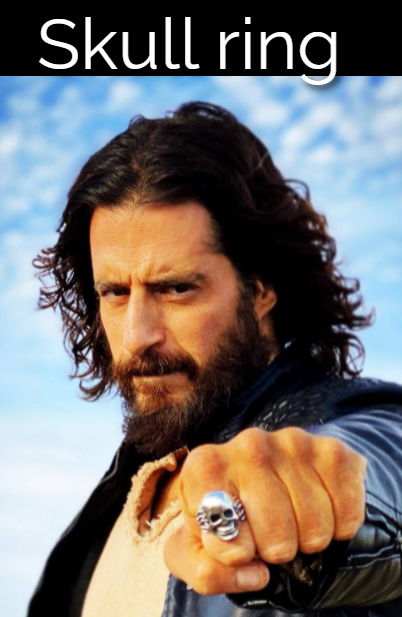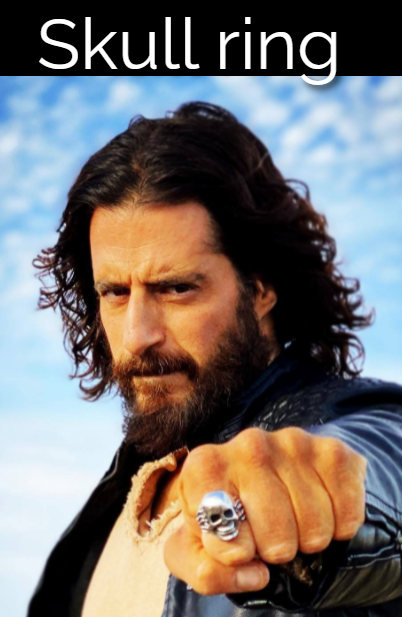 Are you bidding Godspeed to the wicked? If so, do you realize that you will be judged with the false prophets you endorsed?
"Whosoever transgresseth, and abideth not in the doctrine of Christ, hath not God. He that abideth in the doctrine of Christ, he hath both the Father and the Son. 10 If there come any unto you, and bring not this doctrine, receive him not into your house, neither bid him God speed: 11 For he that biddeth him God speed is partaker of his evil deeds." 2 John 9-11
The Drama Deception
The dramatic arts have been around for 2,500 years. "The history of theatre charts the development of theatre over the past 2,500 years." So, why didn't Jesus, why didn't Paul or any of the other apostles create, set up, or send people to watch a dramatic, cinematic presentation of the Gospel? The only people doing such are those Satan is using to mislead you and others. And then they get you involved as you run out and tell others to watch THE CHOSEN or some other demonically rooted presentation. The mormons are behind this production. And we know that a blessed, good fruit cannot come out of a cursed root. Beware.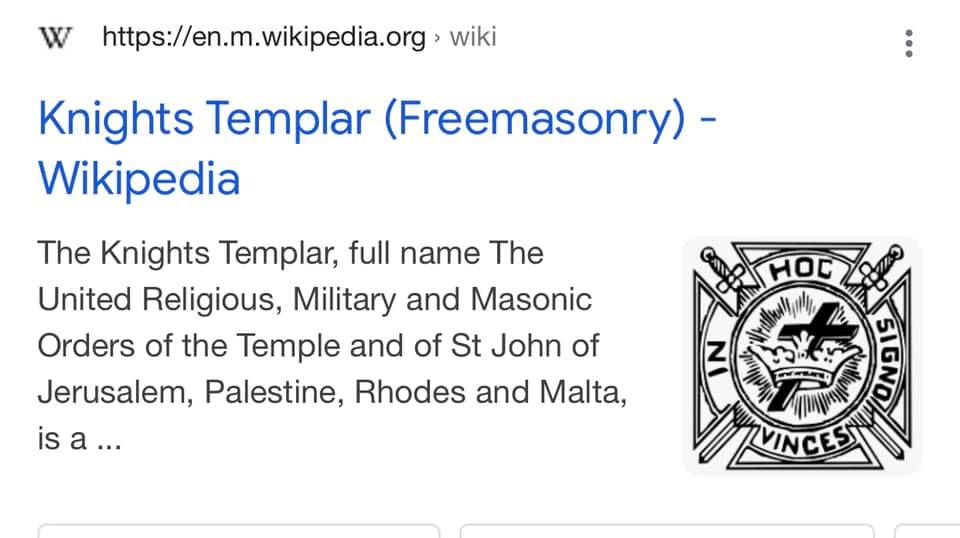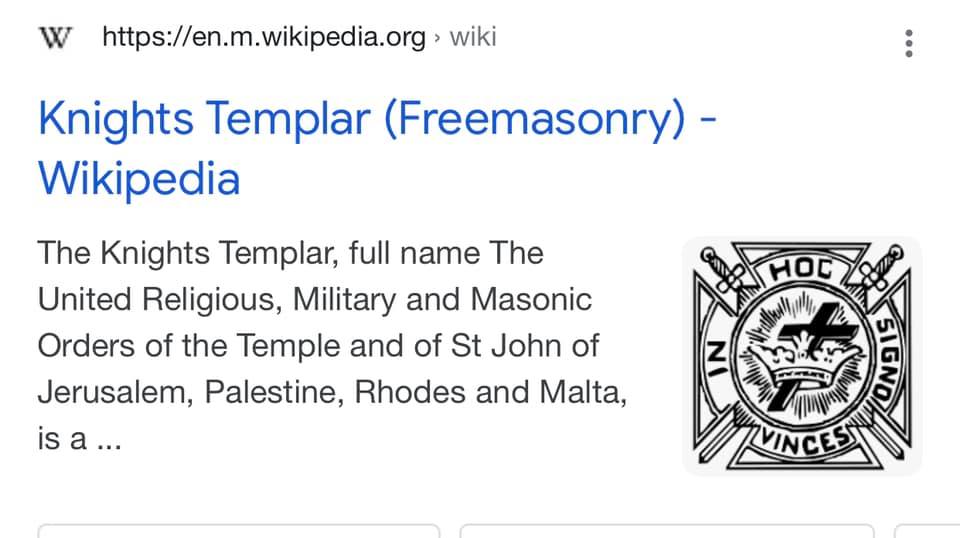 Watching a dramatic presentation of the Bible, supposedly, takes quite a lot of extra work to discern, to decipher if it's true or not. This is about it – If you don't go to the passages that are supposedly being acted out, portrayed in the drama, you don't know what's added or being left out or how accurate it is. Right? Right. Why bother? Why not just read God's Word for yourself as He told you to do?
Any and every Bible dramatized production is always going to misrepresent what the Scriptures say – 100% of the time. The same goes for those who have re-translated the Bible and corrupted it horrifically in the new versions – when we already had the promised, preserved Word of God for the English speaking peoples in the King James Bible.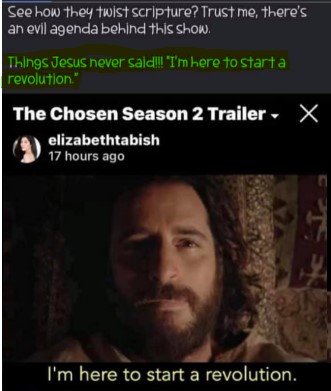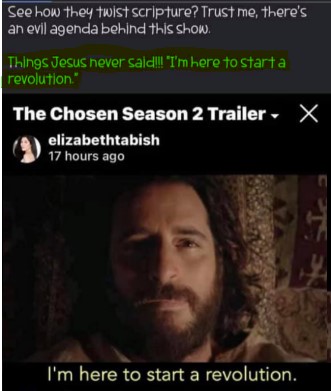 The nearer we draw to the return of our LORD, the further the mainstream modern "church" departs from the original Gospel message.
"Now the Spirit speaketh expressly, that in the latter times some shall depart from the faith, giving heed to seducing spirits, and doctrines of devils; 2 Speaking lies in hypocrisy; having their conscience seared with a hot iron;" 1 Timothy 4:1-2
Notice the Holy Spirit inspired instructed Timothy to "Preach the word" and not to dramatize or portray it. Stop and think about that.
Also the LORD foretells here that those professing Christ in the final days, those with a mere "form of godliness", will "not endure (hold themselves accountable to) sound doctrine."
"Preach the word; be instant in season, out of season; reprove, rebuke, exhort with all longsuffering and doctrine. 3 For the time will come when they will not endure sound doctrine; but after their own lusts shall they heap to themselves teachers, having itching ears; 4 And they shall turn away their ears from the truth, and shall be turned unto fables (stories)." 2 Timothy 4:2-4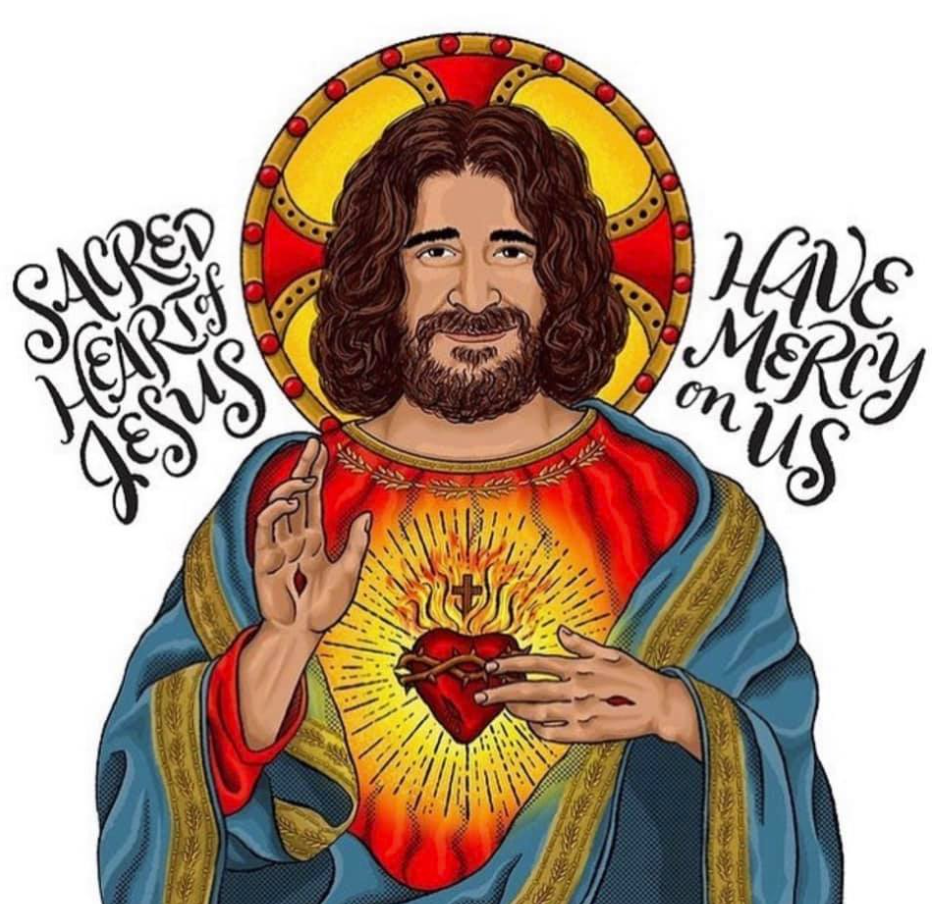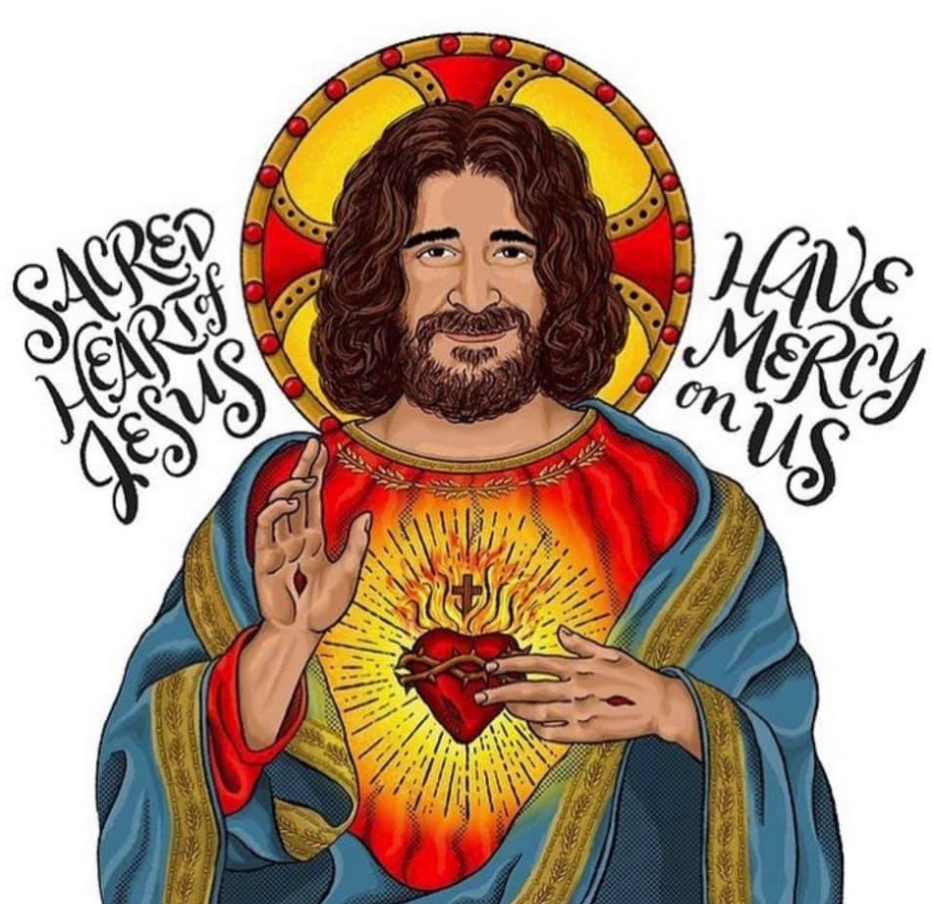 To even allow someone else other than God, to explain who God is and His will, gives place to the devil whose mission is "to steal, to kill, and to destroy." (John 10:10)
"Neither give place to the devil." Ephesians 4:27
"Casting down imaginations, and every high thing that exalteth itself against the knowledge of God, and bringing into captivity every thought to the obedience of Christ;" 2 Corinthians 10:5
Only the pure Word of God clearly, divinely sets forth and projects the truth and image of God.
"Sanctify them through thy truth: thy word is truth." John 17:17
Whenever man taints, changes, waters down, adds to, or removes from that plain, divinely inspired script of Holy Scripture, the content and projection, the message is changed, is altered, is falsified.
"For I testify unto every man that heareth the words of the prophecy of this book, If any man shall add unto these things, God shall add unto him the plagues that are written in this book: 19 And if any man shall take away from the words of the book of this prophecy, God shall take away his part out of the book of life, and out of the holy city, and from the things which are written in this book." Revelation 22:18-19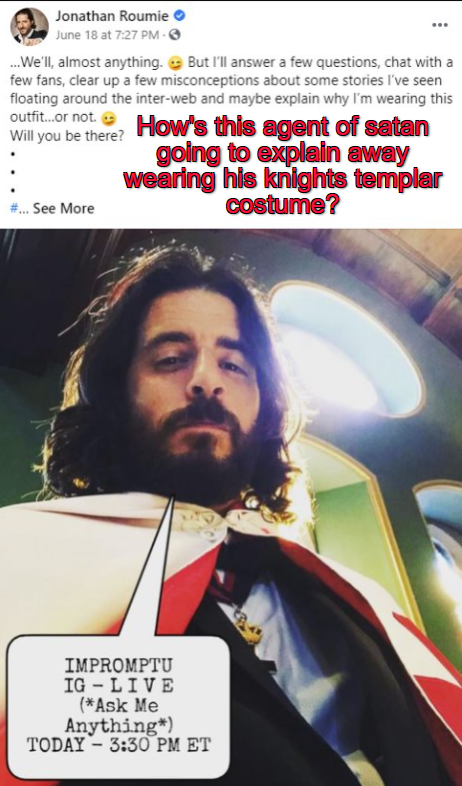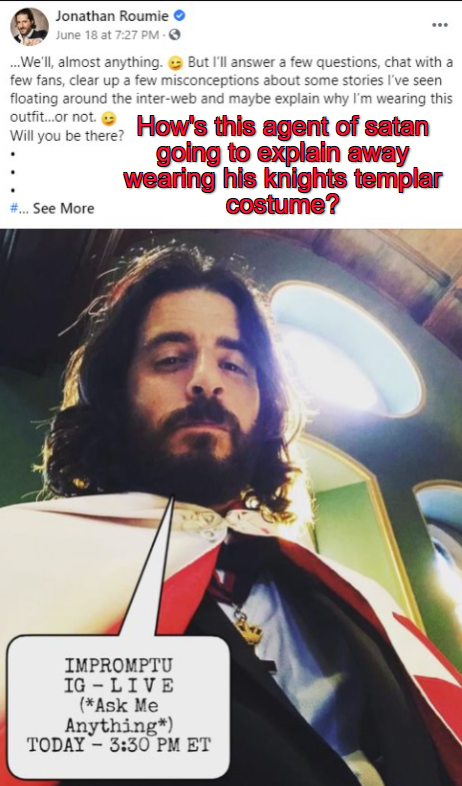 Anyone who trusts man instead of God does not fear the LORD.
"Trust in the LORD with all thine heart; and lean not unto thine own understanding. 6 In all thy ways acknowledge him, and he shall direct thy paths. 7 Be not wise in thine own eyes: fear the LORD, and depart from evil." Proverbs 3:5-7
Those who go anywhere else except to God's Word to study Him are erring at best. What they are doing is trusting man to tell them about God instead of hearing what God says about Himself for Himself.
"He that is of God heareth God's words: ye therefore hear them not, because ye are not of God." John 8:47
When a person chooses to trust man and not God to tell you who He is, they forsake the LORD. Read Jeremiah 17.
Anyone who believes sinful man won't change the message of God's Word is very gullible.
Stop looking to sinful man to tell you about God! Seek God in His Word so He can reveal to you who He is the way He prescribed.
"Thanks for exposing this. Man choose movies (lazy) over reading the Bible (where the truth is)." Meme
One lady commented, calling anyone who doesn't like The Chosen a Pharisee. One can observe that whenever someone is emotionally attached to a supposedly biblical production, even when it's not biblical (which is normally the case), everyone who disagrees with them, is now a "Pharisee." And, yet they have no biblical foundation for what they are saying. The Chosen is a deception. Good fruit cannot come from a cursed root (Jeremiah 17:5; Matthew 12:33, etc.). Stop expecting such!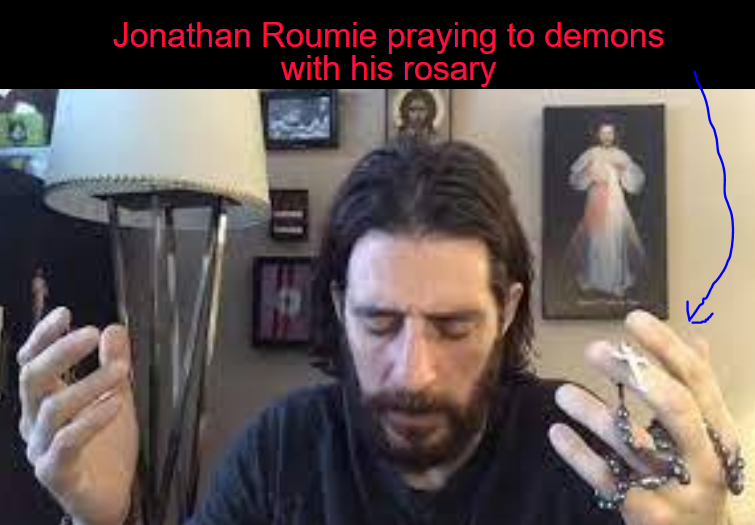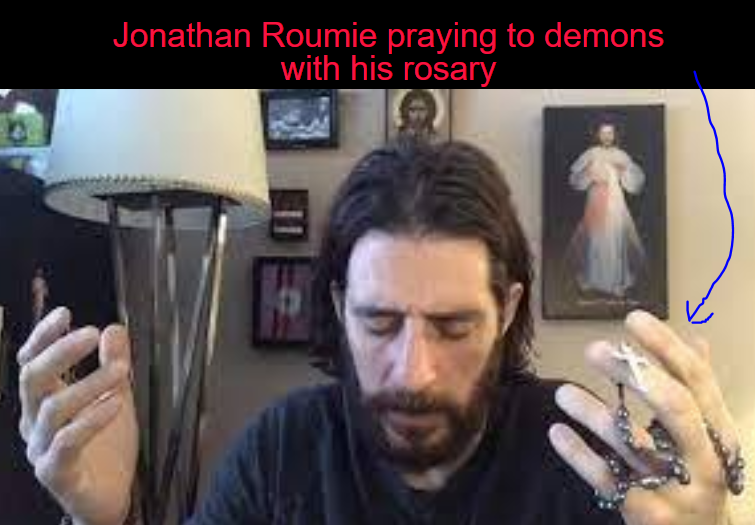 All who trust in man are cursed.
"Thus saith the LORD; Cursed be the man that trusteth in man, and maketh flesh his arm, and whose heart departeth from the LORD. 6 For he shall be like the heath in the desert, and shall not see when good cometh; but shall inhabit the parched places in the wilderness, in a salt land and not inhabited." Jeremiah 17:5-6
Please explain how a cursed root can bring forth good fruit? Waiting… and if you even attempt to explain such, you call the Son of God a liar (Matthew 12:33).
If you bought this "Chosen" package, satan and his human agents are laughing you all the way to the bank and perhaps to hell.
Those who aren't diligently, daily, engrossed in God's Word don't even know it and therefore can't tell what's being perverted, what's true and what's false when they watch some supposedly dramatic presentation of it. Lack of knowledge of God's Word is intentional and brings destruction – now and forever.
"My people are destroyed for lack of knowledge: because thou hast rejected knowledge, I will also reject thee, that thou shalt be no priest to me: seeing thou hast forgotten the law of thy God, I will also forget thy children." Hosea 4:6
God gave us His written Word in order to know Him – straight from HIS mouth with no poisoning, tainting, slighting, or adding to from sinful men. And, He commands You to study it in order to know Him.
"Study to shew thyself approved unto God (YOU DO IT), a workman that needeth not to be ashamed, rightly dividing the word of truth." 2 Timothy 2:15
One can only rightly divide the Word of truth if he's studying it for himself.
Isn't it high time to repent and cut off the sensual, the way something makes you feel? Satan can make you feel all kinds of good as he leads you straight to hell. Die to it. Crucify the emotional sentiment and walk in the truth.

Jonathan Roumie is an Antichrist
In a recent video interview, Jonathan Roumie, sitting with Catholic pagan, occultic worship garb hanging all over the wall behind him, says that his favorite thing about being Catholic is the Eucharist, the diabolical Catholic communion – where they pretend to be re-sacrificing Jesus at every mass which is an antichrist blasphemous ritual that denies the perfect one-time payment for all sins at the cross where Jesus declared "It is finished" which mean "paid in full." (John 19:30; Hebrews 10:10; 1 Peter 3:18) | Catholic Mass Exposed by Ex-Catholic Priest
Had friends telling me to watch it but something inside said "no" as usual…. BECAUSE WE HAVE A BIBLE….. hell bound people don't love Jesus enough to read HIS Word for themselves! Were those friends who told me to watch The Chosen being led by the Holy Spirit or Satan? Satan.
"For the fruit of the Spirit is in all goodness and righteousness and truth;)" Ephesians 5:9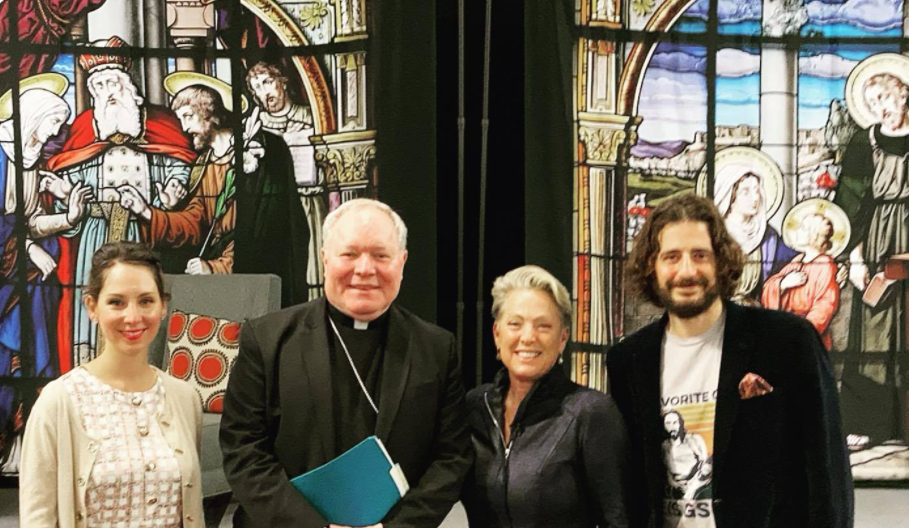 "This then is the message which we have heard of him, and declare unto you, that God is light, and in him is no darkness at all." 1 John 1:5
With no exception, all true followers of Jesus uphold His written Word as the final divine authority of their lives and the Christian faith.
"All scripture is given by inspiration of God, and is profitable for doctrine, for reproof, for correction, for instruction in righteousness: 17 That the man of God may be perfect, throughly furnished unto all good works." 2 Timothy 3:16-17
God gave us His written Word and nothing else for …
Doctrine
Reproof
Correction
Instruction in righteousness
No man can possibly be "perfect (mature in Christ), throughly furnished" without a through and through knowledge of the Word of God.
The true disciple of Jesus lets God speak for Himself – in HIS Word where the very "thoughts of his heart" are revealed to us (Psalms 33:11).
God has chosen to teach us, to reveal to us who He is through His Word.
"And Jesus answered him, saying, It is written, That man shall not live by bread alone, but by every word of God." Luke 4:4
ANY person who was saved in the past and is now not in God's Word daily, is backslidden (Luke 4:4; James 1:23-25).
If you aren't in God's Word daily, He's not your "first love" and He's calling you to repent before it's too late (Revelation 2:4-5).
"Every word of God is pure: he is a shield (protection) unto them that put their trust in him." Proverbs 30:5
There's only one place of protection – God's Word. Get into it or perish. Repent now.
You claim to love God and yet He's not important enough to you to be in His Word daily? Please explain…. better yet, repent and return to Jesus as the "FIRST love" of your life before it's too late (Revelation 2:4-5; 3:15-19, etc.). King James Bible and not the many cheap substitute fake "bibles." | Bible Version Issue – Fake "Bibles" Exposed
Those truly known of the LORD don't go to sinful men to find out who the LORD is and what His instructions are. No, instead, they learn who He is by what HE says in His Word and are therefore never moved or run out to watch any man's productions about God… especially not from a pagan (mormon) source.
"We have also a more sure word of prophecy; whereunto ye do well that ye take heed, as unto a light that shineth in a dark place, until the day dawn, and the day star arise in your hearts: 20 Knowing this first, that no prophecy of the scripture is of any private interpretation. 21 For the prophecy came not in old time by the will of man: but holy men of God spake as they were moved by the Holy Ghost." 2 Peter 1:19-21
It's time for you to shut your mouth and get into God's Word for yourself as if your life depended on it – because it does.
"Thy word is a lamp unto my feet, and a light unto my path." Psalms 119:105
Those who look to a movie or book or man's productions for their theology do so because they are lost souls. Every true  disciple of Jesus gets his view of God, his doctrine, straight from the LORD – in the Bible! Repent now sinner.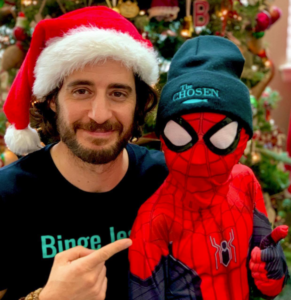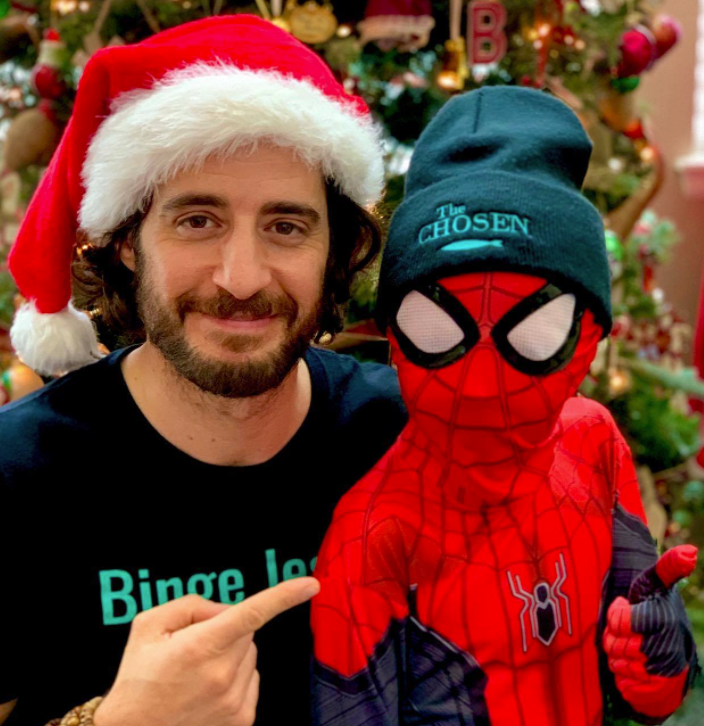 Jesus warned:
"Either make the tree good, and his fruit good; or else make the tree corrupt, and his fruit corrupt: for the tree is known by his fruit. 34 O generation of vipers, how can ye, being evil, speak good things? for out of the abundance of the heart the mouth speaketh." Matthew 12:33-34
There's no way a blessed fruit can come forth from a cursed root. The root determines the truth (Romans 11:16). The fact that this movie involves mormons tells us all we have to know about it. The Root Determines the Fruit [podcast] 
A cursed root equals cursed fruit.
"But I say, that the things which the Gentiles sacrifice, they sacrifice to devils, and not to God: and I would not that ye should have fellowship with devils. 21 Ye cannot drink the cup of the Lord, and the cup of devils: ye cannot be partakers of the Lord's table, and of the table of devils. 22 Do we provoke the Lord to jealousy? are we stronger than he?" 1 Corinthians 10:20-22
Instead of studying God's Word daily for themselves as the LORD commanded, the foolish counterfeits among us are always looking for the next documentary, docuseries, or movie satan's pawns put out. These people are departed from Christ – they do not love the truth and God Himself has turned them over to "strong delusion, that they should believe a lie: That they all might be DAMNED." (2 Thessalonians 2:9-12) Yes, if you don't love and obey the truth of the Word of God you are under "strong delusion" and guaranteed to be "damned" to hell and the lake of fire eternally, irrevocably.
"Even him, whose coming is after the working of Satan with all power and signs and lying wonders, 10 And with all deceivableness of unrighteousness in them that PERISH; because they received not the love of the truth, that they might be saved. 11 And for this cause God shall send them STRONG DELUSION, that they should believe a lie: 12 That they all might be DAMNED who believed not the truth, but had pleasure in unrighteousness." 2 Thessalonians 2:9-12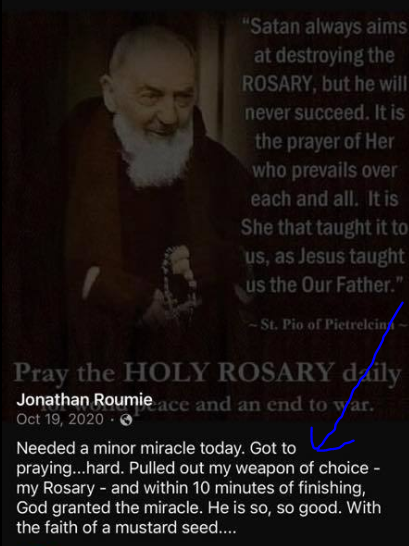 Those not in Christ truly, loving and obeying His truth are under "the working of Satan with all power and signs and lying wonders."
Ever notice that the same demonic pawns who run around encouraging everyone to watch The Chosen or some other delusion are never heard encouraging those around them to GET INTO GOD'S WORD for themselves?! God commanded it and all who refuse prove they do not love the LORD and His truth and will perish, sure as they are breathing. Repent now vile sinner. Lay down your life and follow Jesus for real.
"Study to shew thyself approved unto God, a workman that needeth not to be ashamed, rightly dividing the word of truth." 2 Timothy 2:15
"Jonathan Roumie, the "Jesus" actor from THE CHOSEN is a CATHOLIC knighted into the order of the KNIGHTS OF MALTA." Erik van Niekerk
"Come out of her" or perish.
Stop to discern: There is no cross, no repentance, no saving grace, no blood of Jesus, no Christology (the study of Christ), no holiness, no Heaven, no hell, no salvation by grace through faith, and no return of Christ in this false gospel message. These people are agents of Satan and are "accursed" of God for preaching "another gospel." (Galatians 1:6-9) WHO do you fear? God is calling you to "Come out of her, my people, that ye be not partakers of her sins, and that ye receive not of her plagues." (Revelation 18:4)
"You know a Jesuit was used as a Consultant in this made up series don't you? A lot of Catholicism. I agree with many things Newsmax or sometimes what I call Faux News says. I noticed though Every time Newsmax interviews a Baptist or whatever, the images they show of a church is always full of Catholic stuff. They usually say people of Faith instead of Christians. They interviewed a guy not long ago and again, you have images of a child praying with the beads and crucifix. A big Cathedral looking building, subtil just like the serpent. They talk all patriotic, but they lean toward and lure people toward Rome. Same with Fox. They're all Catholic on both stations, even liberal Rachel Maddow is of MSNBC. Her and Roger Aisles who was 2nd in charge of Fox when he was alive were college friends. Rachel has said she's gay and very Catholic. Some say they think the Antichrist will come from Europe, but most people that started the U.S. came from Europe. It seems Rome has it's claws in High places of Government, Law, Media, and Entertainment in America. Yea this trash TV series I see people leaving comments on how they love it and some say 'that's just how I imagined Jesus to be'. 'Imagined' being the key word here, all it does is add and take away from God's Word." Dale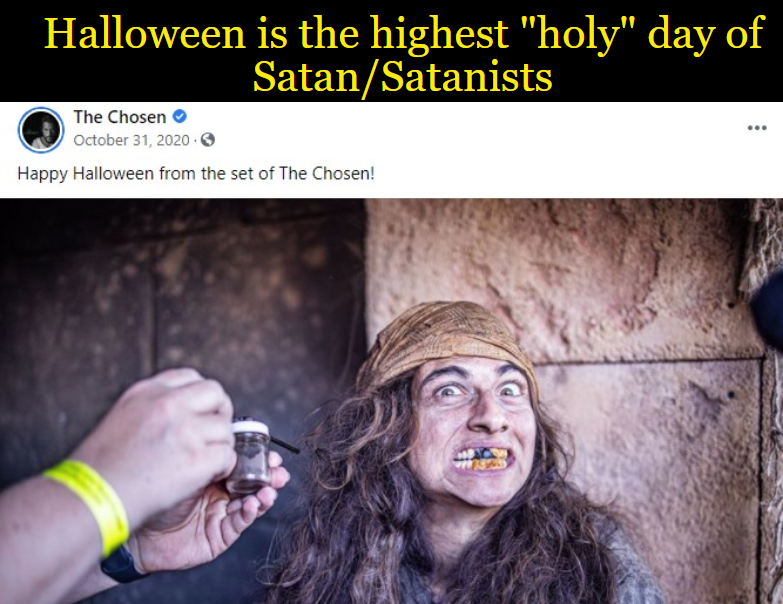 "And many false prophets shall rise, and shall deceive many." Matthew 24:11
SO you have the wherewithal to tell someone to watch the Catholic production called "The Chosen" but not to tell people to get into God's Word for themselves? Repent now and be saved before it's too late you vile sinner. 2 Thessalonians 2:9-12; 2 Timothy 2:15; 3:16-17, etc.
FROM A FRIEND: "This is a post that was sent to me over the chosen, I really liked this show, but the director is ecumenical, he is being interviewed by a Mormon. And Dallas says that Bible believing Christians believe in the same Jesus. I stopped watching and supporting it."
"How sad to be given the privilege to play the part of Jesus, yet to be under the influence of satan. He is an actor getting paid and nothing else to go with it but evil in his real life. Never watched the Chosen and will cross it off my list." Ron
"Beloved, believe not every spirit, but try the spirits whether they are of God: because many false prophets are gone out into the world." 1 John 4:1
There's no such thing as an idol worshipping born again Christian.
2 Corinthians 11:2-5 speaks of "another Jesus" and that would be what Catholics worship.
Idols and Devils are Inseparable – All who worship 1 or more idols have devils!
"And the rest of the men which were not killed by these plagues yet repented not of the works of their hands, that they should not worship DEVILS, and IDOLS of gold, and silver, and brass, and stone, and of wood: which neither can see, nor hear, nor walk:" Revelation 9:20
The Roman Catholic Cult is the Land of Idols, Soul Damning Idolatry
The ancient Roman cult teaches that the elements, the wheat and wine, literally become the actual, literal body and blood of Jesus Christ when the costume-clad sinner "priest" waves his hand over those elements.
CATHOLIC EUCHARIST: Hocus Pocus, and wham, wheat becomes the eternal God of the whole Universe, right? This is bizarre at best. You are smarter than that. Where's the DNA proof? There is none and will never be. Many Christians believe that the Christian tradition of communion is the same as the Catholic tradition of the Eucharist. But this is not so. The Eucharist (i.e., Transubstantiation) is a Catholic term for communion when the bread and the wine supposedly become the very, the actual body and blood of Jesus Christ; thus when taken, the partaker is said to experience the presence of Jesus but we know that's a demon, "another Jesus" and not Jesus Christ (2 Corinthians 11:4). These transformed elements are placed in what is called a monstrance and can then be worshipped as if worshipping Jesus Himself. The implications are tied in with salvation. In the Catholic system, with the Eucharist, salvation becomes sacramental which is a participation in the mass which is a dark ritual that supposes to re-sacrifice Christ. And that means they deny His perfect sacrifice on the cross. It denies His one time sinless sacrifice He made on the cross and said "It is finished" which means "paid in full." (John 19:30) This is diametrically opposed to biblical doctrine, essential of justification by faith in Christ alone (Romans 5:1-2, etc.). This mystical experience called the Eucharist is clearly a form of gross idolatry and more as well as the very heart of Catholicism. The Catholic religion stands or falls on this their most cardinal dogma. And it's a fail because they simply cannot prove to the DNA level with empirical evidence that the elements become anything other than simple wheat (bread) and wine (or grape juice). Debunked.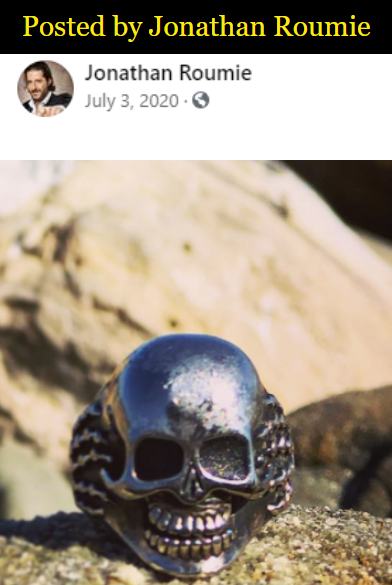 WILL THE REAL SAVIOR PLEASE STAND UP – is a wheat wafer the way people, eternal souls are saved from sin and eternal damnation? OR is Jesus Christ, the only begotten Son of the Father, the only way, as the Bible teaches us? (John 14:6) Was a piece of wheat born of a virgin? Did a piece of wheat die on that cross? Was a piece of wheat raised from the dead? OR, was the Son of God? Jesus' teaching in John 6 is not about communion. Has nothing to do with it.
CATHOLIC TEACHING ON TRANSUBSTANTIATION is a complete theological statement and the name of a doctrine, out of which springs the most astounding set of beliefs and practices that have ever been taught in the name of religion. Yet few people know what the Catholic Church actually believes and teaches concerning this subject.
>>>TRANSUBSTANTIATION CHALLENGE: PLEASE PROVIDE "EMPIRICAL EVIDENCE" –  If the wheat wafer and wine TRULY become the actual and literal body & blood of Jesus Christ, as the Catholic church teaches, then let's do a DNA test to see what the composition of the elements truly are.  That fair?  Clue: Do they taste like flesh and blood, or bread and wine?
CATHOLIC MASS IS CLEARLY A MOCKERY AND BLASPHEMY AGAINST CHRIST'S FINISHED WORK – it supposes to re-sacrifice Christ who paid ONCE for all sins on the cross according to God's Word.
THE CATHOLIC CHURCH IS A RELIGION OF MERE SINFUL MEN WHILE CHRISTIANITY IS ALL ABOUT JESUS AND HIS WORD AND HOW HE DIED FOR THE SINS OF THE WORLD.
THE MASS IMPARTS NO GRACE – ONLY GOD CAN DO THAT.
DID YOU KNOW THAT drinking blood is forbidden by God?  Lev 7:27 "Whatsoever soul it be that eateth any manner of blood, even that soul shall be cut off from his people"  BOTH TESTAMENTS CONDEMN DRINKING BLOOD – ACTS 15:28. So, why would the Son of God instruct us to do such (transubstantiation)??
Ask yourself …DID JESUS TELL HIS DISCIPLES TO GATHER WITH CUPS IN HAND UNDER THE CROSS WHILE HE WAS DYING SO THEY COULD GET SOME OF HIS LITERAL BLOOD TO DRINK?  WHY WOULD THE SON OF GOD TEACH ANYONE TO DRINK BLOOD – SOMETHING HE FORBIDS?
JESUS WOULD NEVER DO A "MIRACLE" (transubstantiation) CONTRADICTING WHAT HE ALREADY TOLD US IN HIS WORD – that drinking blood is a sin?
Jesus says we must repent to be saved (Luke 13:3,5)  NO REPENTANCE NEEDED TO SIMPLY INGEST (EAT) A PIECE OF WHEAT weekly, right?
HELL IS FULL OF PEOPLE WHO WENT TO A CHURCH BUILDING AND TOOK A PIECE OF WHEAT IN THEIR MOUTHS – THINKING THEY WERE RECEIVING JESUS.
Do YOU personally believe the elements become the ACTUAL body and blood of Jesus????? Are you that dishonest? If this were true, where's the DNA evidence that the wheat you eat is Jesus' actual flesh and the wine is His literal blood?
Biblical communion is a memorial of the love of Jesus for us, of His death on the cross, not the worship of a piece of mere wheat, deceitfully pretending to cannibalistically eat the actual, literal body of Jesus, something He never told us to do, nor drink His blood. No, instead of drinking His literal blood, the Bible says we are justified by God as we have "faith in his blood." (Romans 3:25)
Salvation is through Christ, the divine Person. The Catholic "jesus" is a piece of wheat that supposedly becomes God.
"For by grace are ye saved through faith; and that not of yourselves: it is the gift of God: 9 Not of works, lest any man should boast." Ephesians 2:8-9
THE PICTURES BELOW SPEAK FOR THEMSELVES OF THE EVIL FRUIT, THE EVIL ROOTS OF "THE CHOSEN."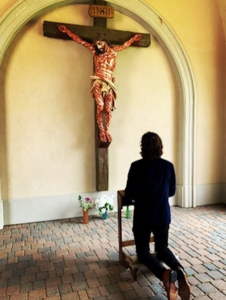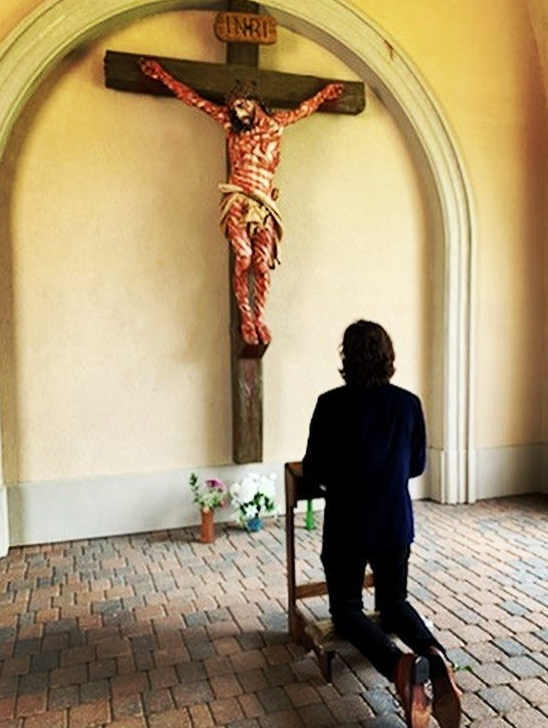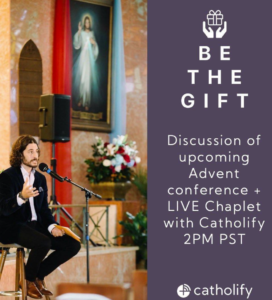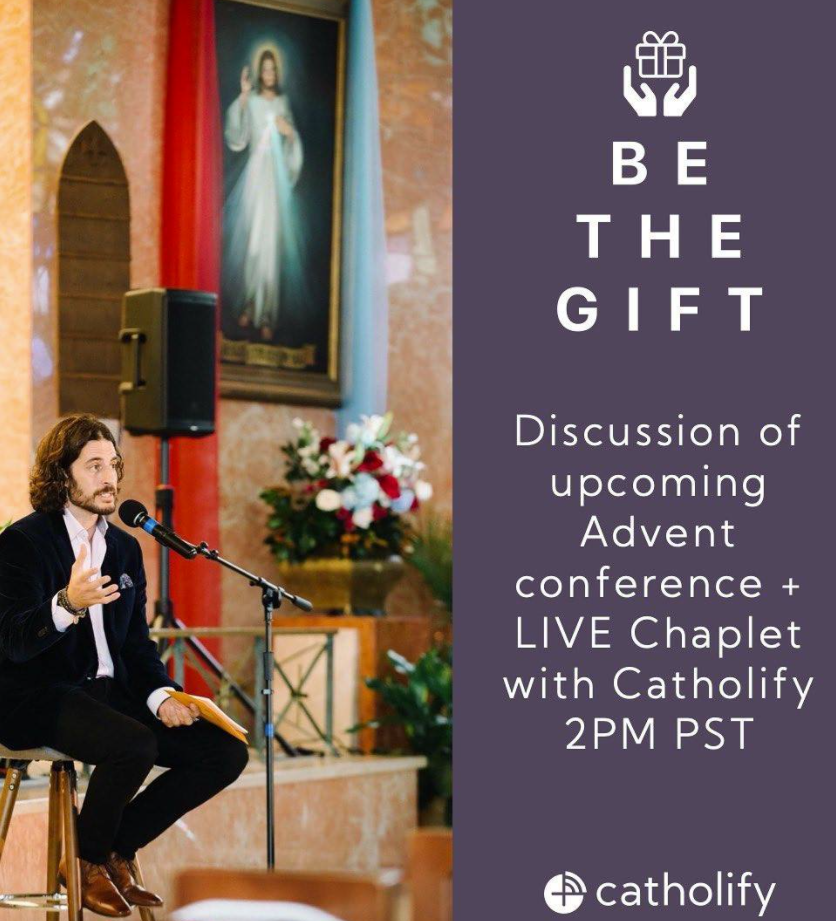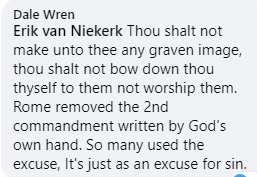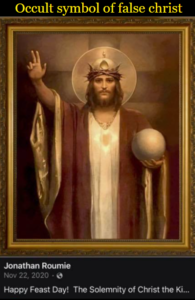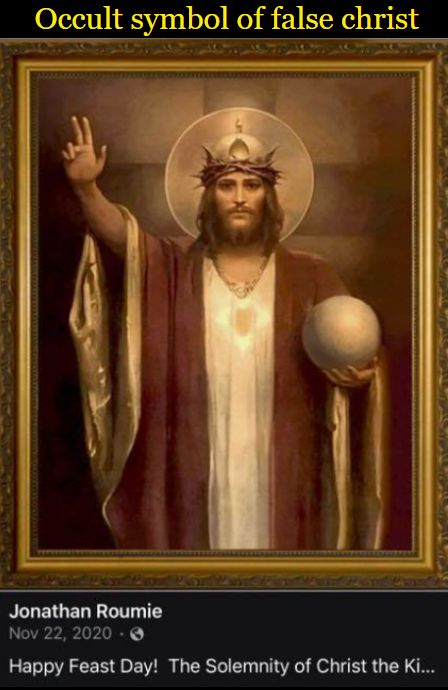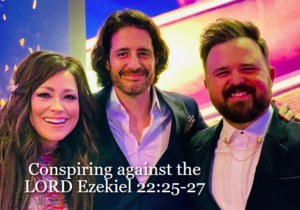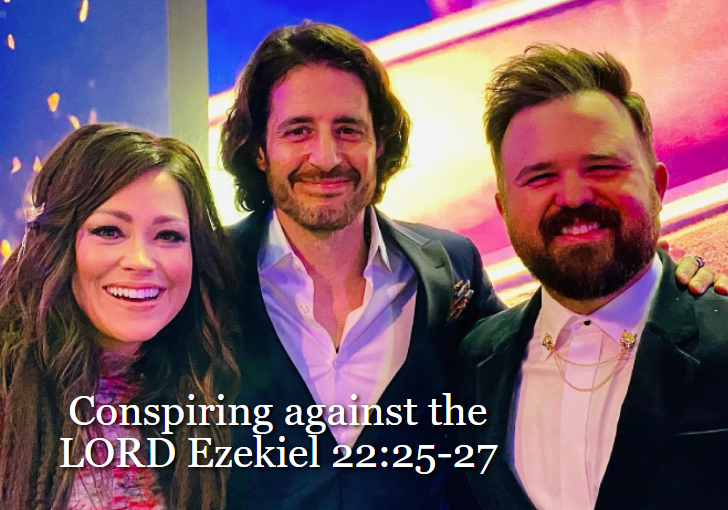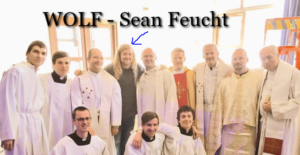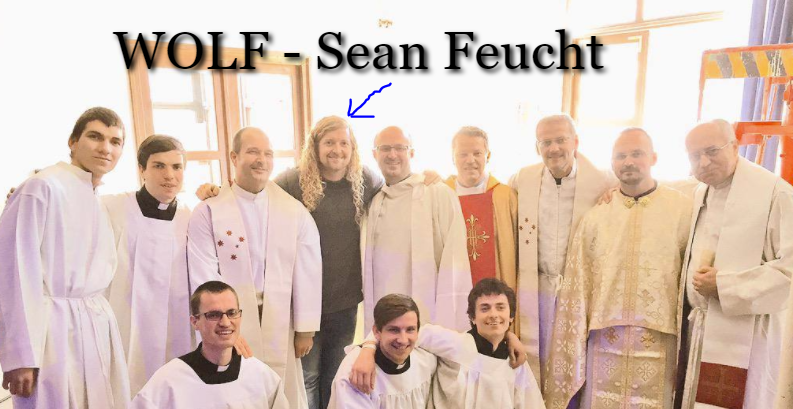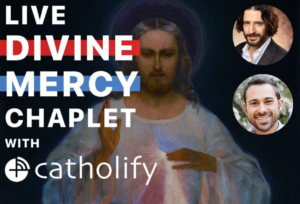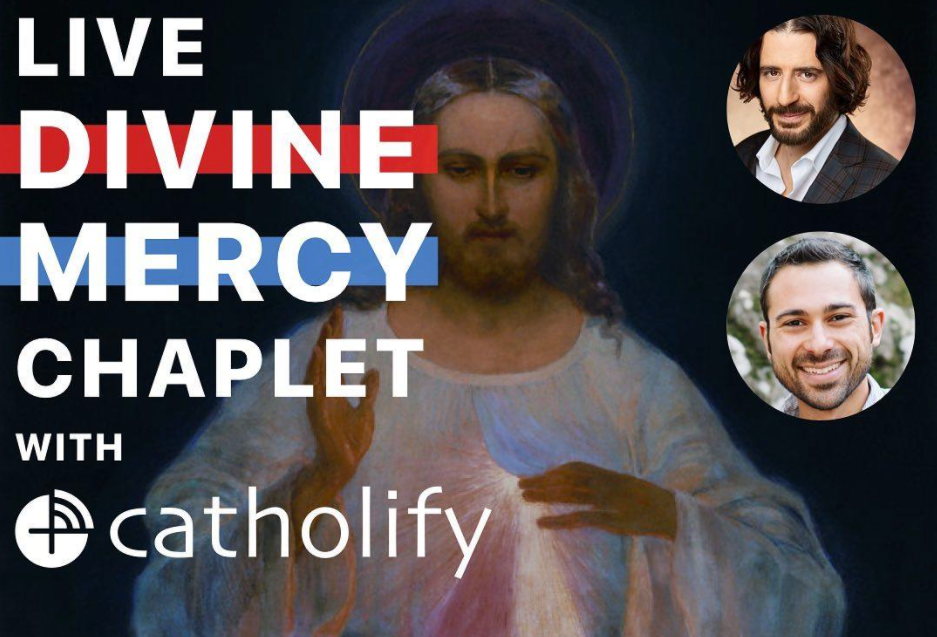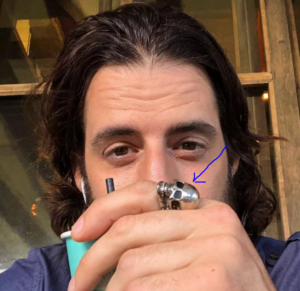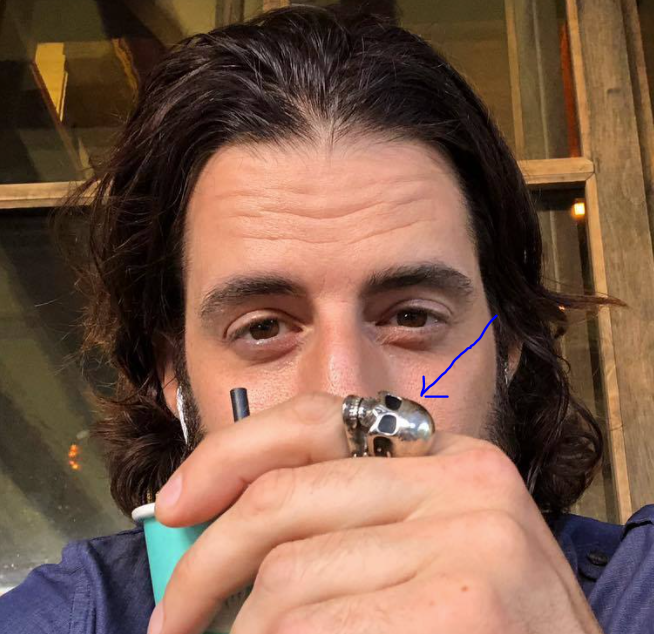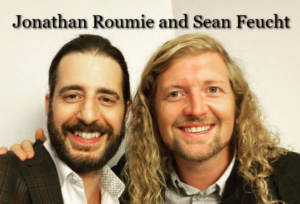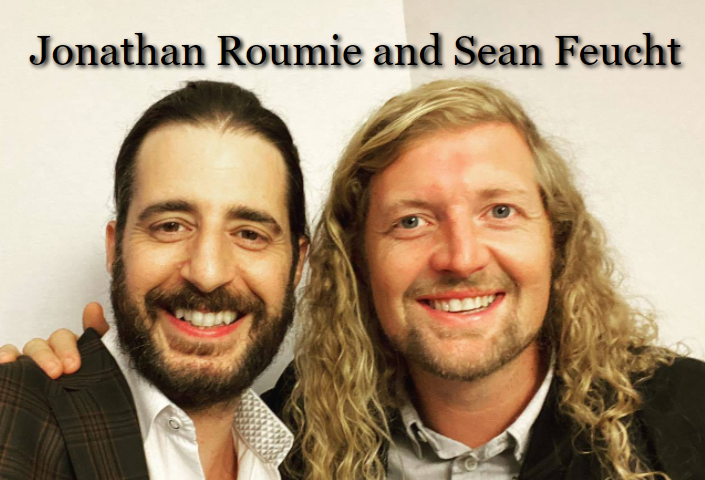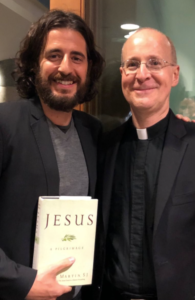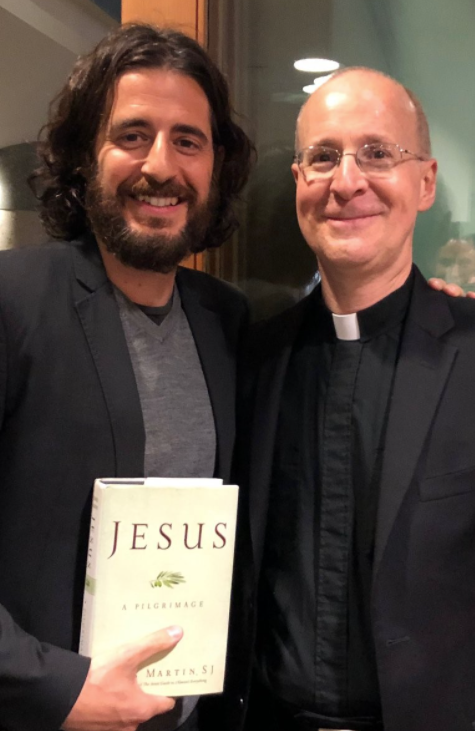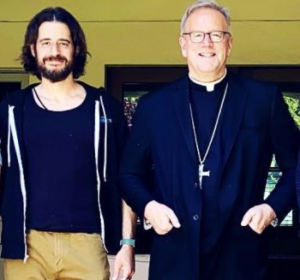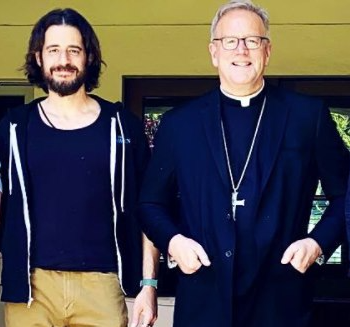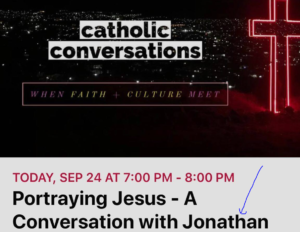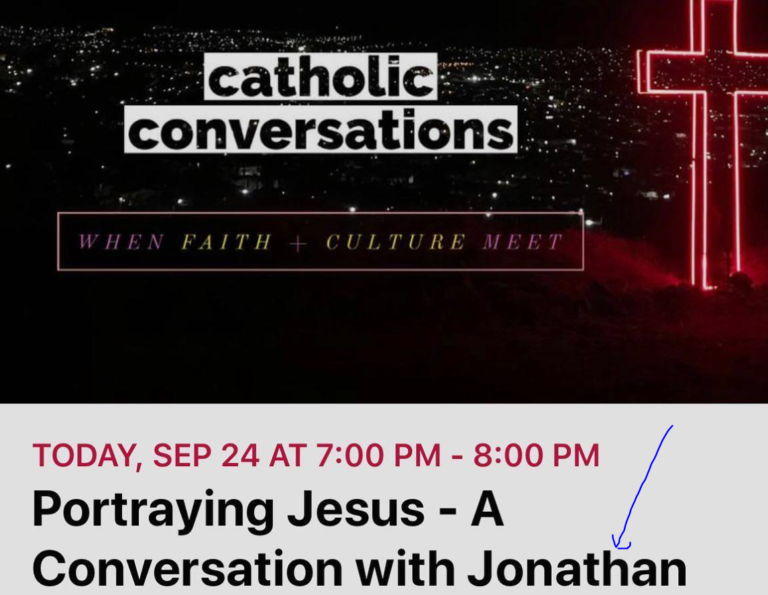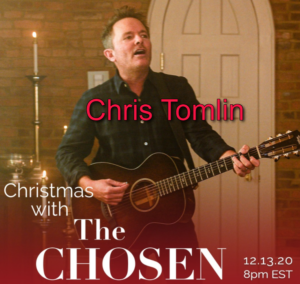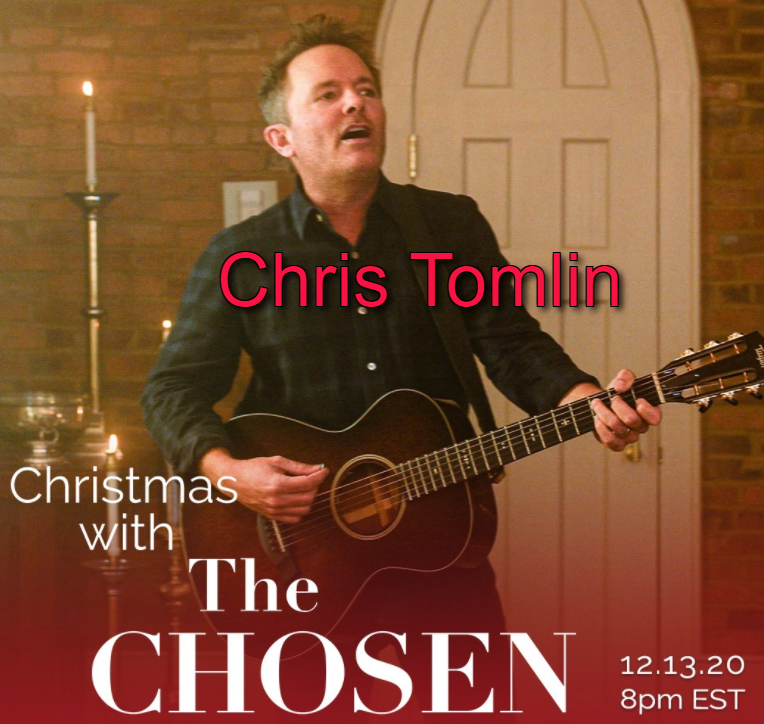 Catholic Church Ecumenism Exposed | Making Peace with God Now – Before it's too late
The Book of Romans Narrated [podcast]
https://safeguardyoursoul.com/list-of-catholic-heresies-and-human-traditions/
https://safeguardyoursoul.com/ecumenism-the-cup-of-devils/
https://safeguardyoursoul.com/paul-washer-and-the-pope-connection-exposed/