NAKED Departure! [podcast]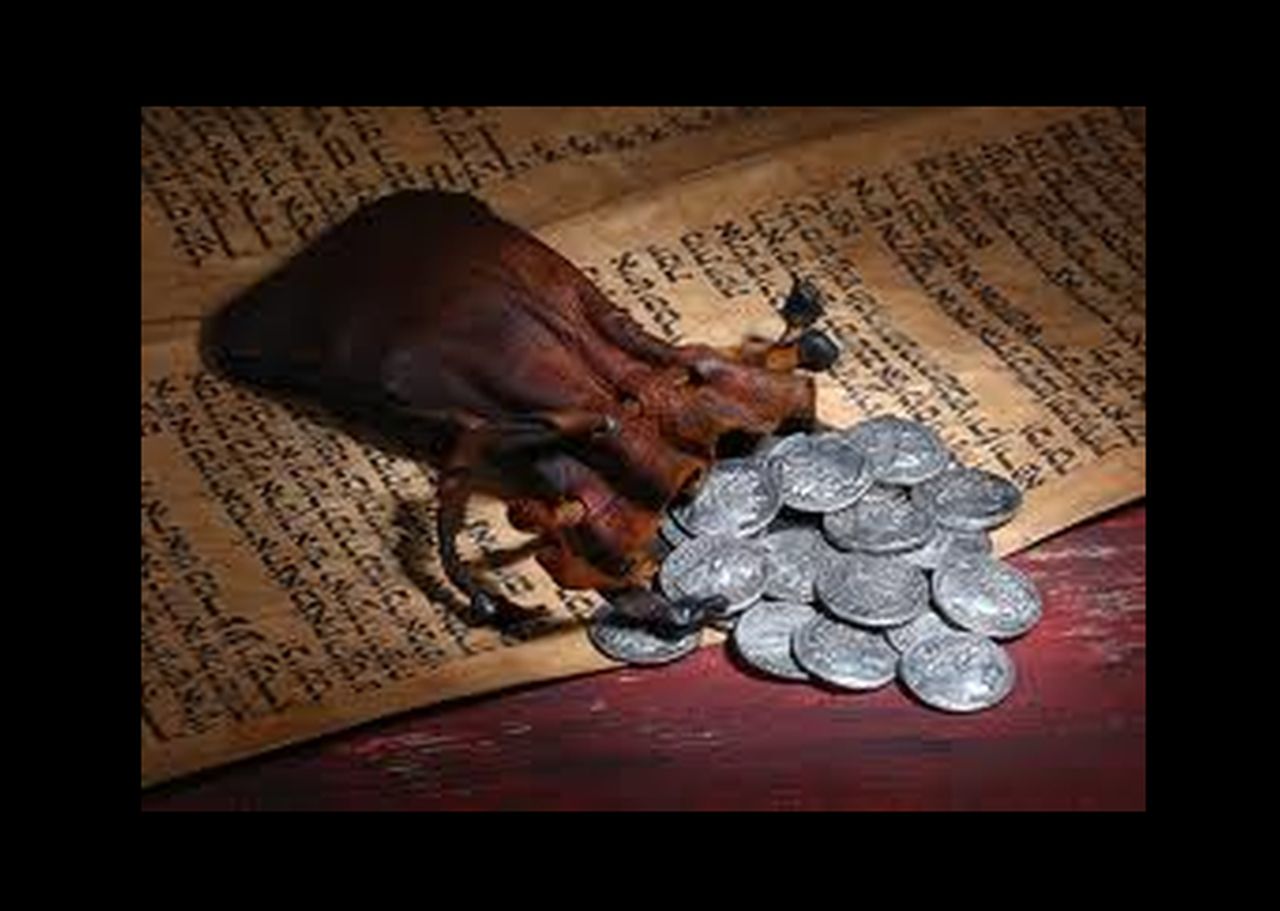 Living with an Eternal Perspective [podcast]

Eternal Prosperity or Damnation?
"Naked came I out of my mother's womb, and naked shall I return thither: the LORD gave, and the LORD hath taken away; blessed be the name of the LORD." Job 1:21
ONE THING'S FOR CERTAIN, NONE OF US CAME INTO THIS WORLD WITH ANYTHING AT ALL MATERIALLY OR FINANCIALLY, AND, WE WILL LEAVE THIS WORLD THE SAME WAY – STRIPPED NAKED WITH ONLY OUR DEEDS TO BE JUDGED BY – WHICH CLEARLY REFLECTS WHAT WE ALLOWED TO REIGN IN OUR HEARTS (REVELATION 2:26).
—– ANY PERSON WHO DOES NOT SERVE THE BODY OF CHRIST CLEARLY MANIFESTS THE FRUIT OF AN ANTICHRIST. A MOUNTAIN OF SCRIPTURES DEMONSTRATE SUCH. GETTING OUR HOUSE IN ORDER INVOLVES THE STEWARDSHIP OF OUR HEARTS, OUR TIME, OUR TALENTS, OUR PRIORITIES, AND OUR TREASURES. THOSE WHO KNOW JESUS CHRIST HAVE LAID DOWN THEIR LIVES AND THEY LOVE AND SERVE HIS PEOPLE – PERIOD AND WITHOUT EXCEPTION. WANT TO EXAMINE YOURSELF HONESTLY? MEASURE HOW YOU DO OR DO NOT SERVE CHRIST'S BODY AND THERE YOU WILL SEE WHAT SPIRITUAL STATE YOU ARE IN, IF YOU WILL CRY OUT TO THE LORD AND ASK HIM TO SHOW YOU THE TRUTH (2 CORINTHIANS 13:5).
How do we know if we are truly Christ's disciple?
"By THIS shall all men know that ye are my disciples, IF ye have love one to another." John 13:35
—— "Distributing to the necessity of saints; given to hospitality" (Romans 12:13). DO YOU know a Christian in need? Help them – now – without hesitation. It's YOUR privilege to take that opportunity (test) to hand out what GOD owns and has put in your care (Acts 20:35).
Do you know a brother or sister who needs groceries or to pay a bill, etc.? Why are you standing around twiddling your thumbs? Do what God said! Give. Jump in there and supply beloved. Follow Christ who gave all (John 15:13).
To those who would sin against God by withholding: Is that aid you withhold worth your eternal soul? (Matthew 25:40-46; Luke 16:19-31; James 2:14-17; 1 John 3:16-19) Jesus is watching and He knows what you have (Mark 12:41-44). Deliver your own soul by giving before it's too late (Proverbs 11:24-26; 24:10-12). What shall you say to Him who gave all to redeem you and who put that seed, that possession, that money in your hands and is watching how your steward it? (Matthew 24-25; Luke 12; 1 Timothy 6, etc.). Give it or perish with it – "Thy money perish with thee" (Acts 8:20). Get the blood off of your hands. Cease to trust what supposed "wealth" you have in your possession and turn your trust to the LORD before it's too late.
—- The rich man in Luke 16 died with many possessions and money in the bank – resources he trusted in instead of trusting God and refused to help Lazarus, a godly man whose need he knew. This once rich man who is naked and poor for all eternity in hell served himself and therefore his money was his "security." But Heaven's King says: "Ye cannot serve God and mammon" (Matthew 6:24). Lazarus was an opportunity right in the face of – under the very nose of – this once rich man. Like many today, this wicked man cared only for his own self and stuff and therefore could care less about others. Perhaps this man even had "a form of godliness," went to church and claimed to be a servant of the LORD.
Will you follow that evil-hearted once "rich" man to hell, all the while professing to be serving the One who came and gave all? You are only fooling yourself (Galatians 6:7-8).
Do you think this man, if he had one more chance, this man who has been suffering excruciating pain in hell for 2,000 years, would repent at once? Too late now because "And as it is appointed unto men once to die, but after this the judgment" (Hebrews 9:27). Upon death, ones eternal destiny is irreversibly, irrevocably sealed (Revelation 22:11). There is no second chance.
God saw exactly what Ananias and Sapphira held back and He sees what you are holding back – and trusting in instead of trusting Him. WHO is your provider? And what did the unchanging God do to Ananias and Sapphira who were in His church? – The LORD killed them dead and they are also both in hell because that's exactly where all liars, thieves, and deceivers go (Acts 5; Revelation 21:8, 27, etc.). If you are withholding something from its Owner (God owns all), you are a thief in His holy eyes and worthy of eternal condemnation – and as sure as you are reading these words, that's exactly where you are headed if you refuse to give your life to the One who made you. When you give your life – truly – then you own nothing, you possess nothing. The Bible tells us that naked came we into this world and naked shall we return to stand before the Judge of our eternal souls with nothing but our deeds which are a reflection of what is truly in our hearts (1 Timothy 6:6-19).
Judas betrayed the Savior, the precious Son of God for 30 pieces of silver! How much will it take for you to betray the Lamb of God? These Christ-betraying rebels we read about in Scripture all gave up the only Messiah and salvation in eternal glory for temporary trinkets. Esau gave up his birthright for a mere bowl of soup!  See Hebrews 12:14-17. Will you do the same? What now shall these Christ-denying lost souls give in exchange for their eternally conscious souls? Nothing now – it's too late.
What will you do if you retain something the LORD has convicted you to give? Will you admit it and confess it as a sin before the LORD?
"If we confess our sins, he is faithful and just to forgive us our sins, and to cleanse us from all unrighteousness." 1 John 1:9
Those greedy, iniquitous rebels we are warned to learn from all sinned away their day of grace and there's no second chance for them. They are signed, sealed, delivered, slam dunked into the bowels of eternal torment, the fires of which will forever feed upon their hopeless, helpless, eternally conscious souls.
"And when he had called the people unto him with his disciples also, he said unto them, Whosoever will come after me, let him deny himself, and take up his cross, and follow me. 35 For whosoever will save his life shall lose it; but whosoever shall lose his life for my sake and the gospel's, the same shall save it. 36 For what shall it profit a man, if he shall gain the whole world, and lose his own soul? 37 Or what shall a man give in exchange for his soul? 38 Whosoever therefore shall be ashamed of me and of my words in this adulterous and sinful generation; of him also shall the Son of man be ashamed, when he cometh in the glory of his Father with the holy angels." Mark 8:34-38
What will you give up your eternal soul for? What will you trade Christ in for? What possession or money have you to give that you may have be resisting giving over to Christ? What will you go to hell and the lake of fire for? What price do you place on Christ and your never ending soul?
What shall you say to Him who gave all to redeem you and who put that seed, that possession, that money in your hands and is watching how you are stewarding it?
The rich man in Luke 16 died with many material possessions and money in the bank – resources he trusted in instead of trusting God and refused to help Lazarus, a godly man whose need he knew.
1 Timothy 6
"But godliness with contentment is great gain. 
7 For we brought nothing into this world, and it is certain we can carry nothing out. 
8 And having food and raiment let us be therewith content. 
9 But they that will be rich fall into temptation and a snare, and into many foolish and hurtful lusts, which drown men in destruction and perdition. 
10 For the love of money is the root of all evil: which while some coveted after, they have erred from the faith, and pierced themselves through with many sorrows. 
11 But thou, O man of God, flee these things; and follow after righteousness, godliness, faith, love, patience, meekness. 
12 Fight the good fight of faith, lay hold on eternal life, whereunto thou art also called, and hast professed a good profession before many witnesses. 
13 I give thee charge in the sight of God, who quickeneth all things, and before Christ Jesus, who before Pontius Pilate witnessed a good confession; 
14 That thou keep this commandment without spot, unrebukeable, until the appearing of our Lord Jesus Christ: 
15 Which in his times he shall shew, who is the blessed and only Potentate, the King of kings, and Lord of lords; 
16 Who only hath immortality, dwelling in the light which no man can approach unto; whom no man hath seen, nor can see: to whom be honour and power everlasting. Amen. 
17 Charge them that are rich in this world, that they be not highminded, nor trust in uncertain riches, but in the living God, who giveth us richly all things to enjoy; 
18 That they do good, that they be rich in good works, ready to distribute, willing to communicate; 
19 Laying up in store for themselves a good foundation against the time to come, that they may lay hold on eternal life. "

——- LIKE IT OR NOT, THE ETERNAL PEACE, PROSPERITY, AND PROTECTION OF YOUR ETERNAL SOUL IS CONTINGENT UPON PERSONALLY, INDIVIDUALLY HEARKENING TO AND OBEYING THE LORD. HIS WORD IS HIS INSTRUCTION. BEWARE OF THOSE WHO SELL YOU ON A NO-PERSONAL-RESPONSIBILITY SALVATION. SEE MATTHEW 7:21. GOD MADE UP THE CONDITIONS NOT MAN AND JESUS WARNS US THAT "MANY" WHO THINK THEY ARE OF GOD WILL BE SENT TO ETERNAL DAMNATION (MATTHEW 7:19-23). GOD IS ABLE IF WE WILL TRULY RENDER OUR HEARTS TO HIM.
The LORD gave us the absolute promise to keep us in His blessed, perfect peace only as we keep our minds and heart stayed or fixed upon Him.
"Thou wilt keep him in perfect peace, whose mind is stayed on thee: because he trusteth in thee. 4 Trust ye in the LORD for ever: for in the LORD JEHOVAH is everlasting strength." Isaiah 26:3-4
Heed His warning before it's too late and warn others to do the same – The Reason Your Bag Has Holes in it | Treasure Truths
FEEDBACK:
"Just love it!!! Truth!!!!" Donna S.
"Truth. Good Word brother!" Vivian A.
Support | STORE | Podcasts | The Return of Christ | Stewardship | Where to Give and Where Not to Give | Fruit Abounding to Your Account! |