Mary hath Chosen that Good Part [podcast]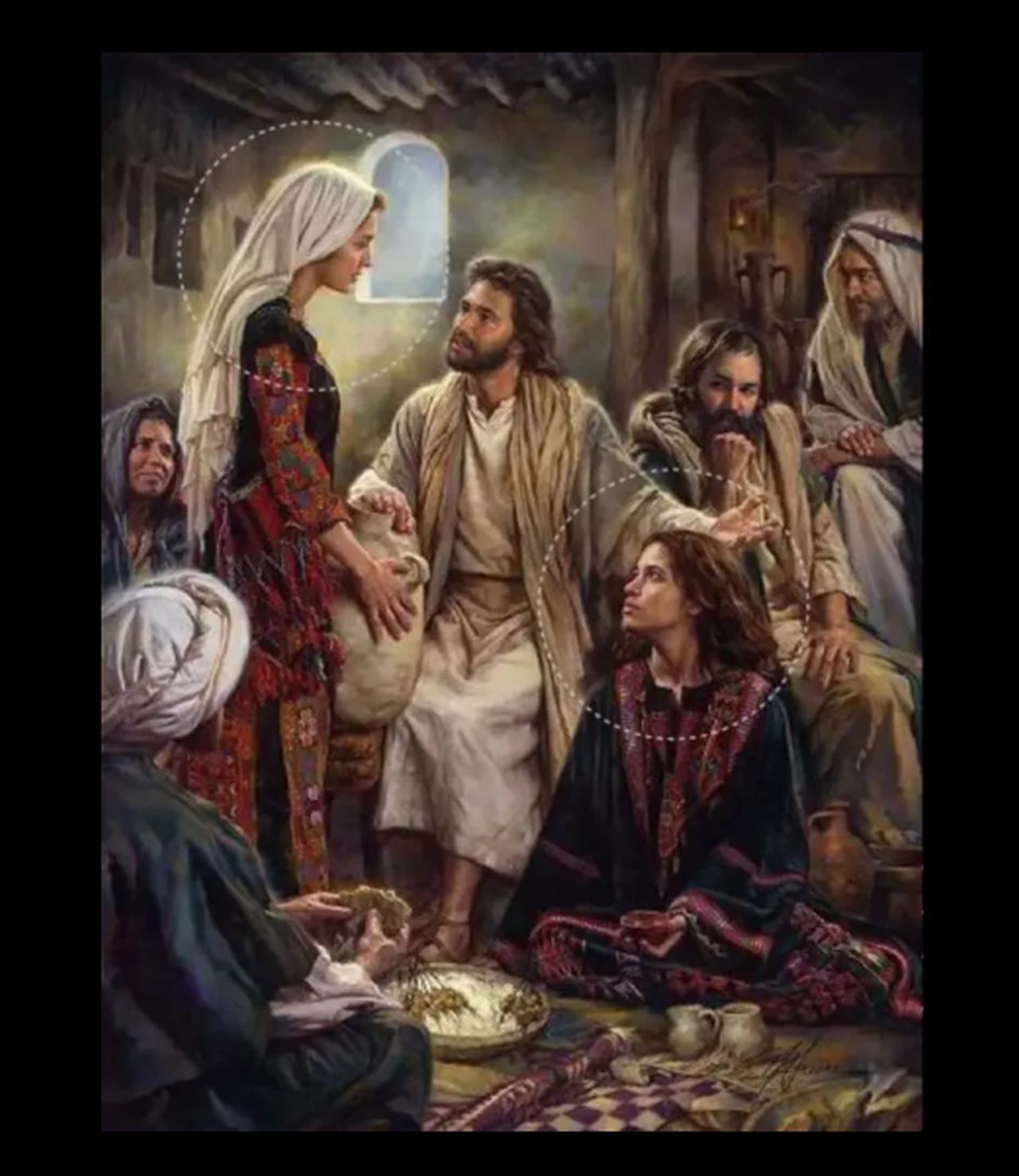 Luke 10:38-42
Mary = loving relationship with Jesus, not just being busy with doing, with labor, with performing works such as what Martha was doing. First and foremost, Jesus saved us for relationship with Him and the Father (John 17:3). And here our Savior expresses that knowing, loving, adoring, and listening to Him are at a divine premium, they are most important to God. That's what God desires – for us to delight ourselves in Him (Psalms 37:4).
"Delight thyself also in the LORD; and he shall give thee the desires of thine heart." Psalms 37:4
David's brothers looked the part but they couldn't and wouldn't even face Goliath, much less slay him. David though, was spending time alone with the LORD, listening to His voice and tending to the sheep. He who is the only man God ever said was "a man after mine own heart," was used mightily of God to slay the giant (Acts 13:22; 1 Samuel 17).
Isn't this how we are with our children? Wouldn't every parent rather their precious children sit in their mom or dad's lap telling their parent how much they (the child) loves them (the parent)? That's the biggest heart melt we know, right?
Like David, the most powerfully used warriors are first worshippers.
Our real, our genuine relationship with the LORD is that place out of which His power and grace (divine enablement) will flow. Like David, we must be primarily, and first and foremost worshippers. Out of that rich communion with the Savior will flow the warrior anointing of the LORD who is "a man of war" (Exodus 15:3).
Many who sense the call of God on their lives to minister go to seminary. Sad. We must go to God ourselves – in prayer, a life of prayer, relentlessly seeking His holy face in His Word for ourselves.
"But thou, when thou prayest, enter into thy closet, and when thou hast shut thy door, pray to thy Father which is in secret; and thy Father which seeth in secret shall reward thee openly." Matthew 6:6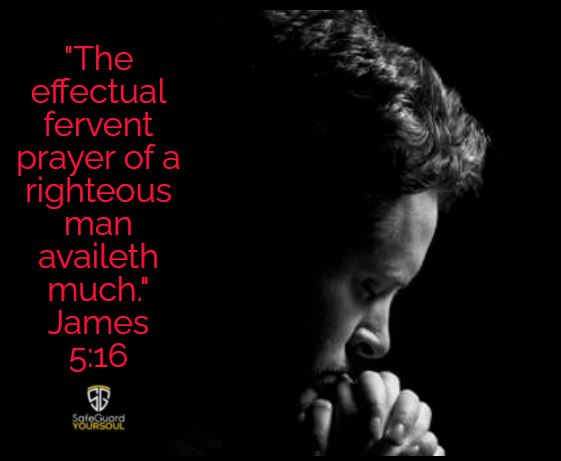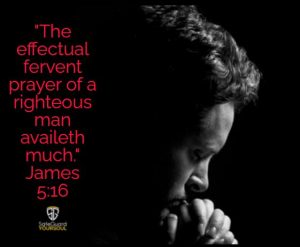 Private prayer with the LORD precedes God using us. Those who seek God in "secret" will be "openly" rewarded by Him.
"The little estimate we put on prayer is evidence from the little time we give to it." EM Bounds
"A sinning man stops praying. A praying man stops sinning." – Leonard Ravenhill
Luke 10:38  Now it came to pass, as they went, that he entered into a certain village: and a certain woman named Martha received him into her house. 
Luke 10:39  And she had a sister called Mary, which also sat at Jesus' feet, and heard his word. 
Luke 10:40  But Martha was cumbered about much serving, and came to him, and said, Lord, dost thou not care that my sister hath left me to serve alone? bid her therefore that she help me. 
Luke 10:41  And Jesus answered and said unto her, Martha, Martha, thou art careful and troubled about many things: 
Luke 10:42  But one thing is needful: and Mary hath chosen that good part, which shall not be taken away from her. 
"Mary hath Chosen that Good Part" 
The "good part" Mary chose consists of…
Mary made the only wise choice "Mary hath chosen."
Mary put Jesus first. She put the Savior first, not herself or her idea of what it meant to serve Him.
Jesus says here that choosing to put and keep Him first is the "one thing [that] is needful" or most necessary (v39, 42).
Sitting before Jesus Himself and not searching for God outside of God Himself, primarily that is. All other learning is supplemental and subservient to that which the LORD tells us specifically, in His Word.
Worshippers become the most powerful workers God uses!
Like many today who are shallow rooted, Martha was a worker but not first and foremost a worshipper. Mary was a worshipper who loved to spend time with Jesus. Therefore she was empowered by God Himself via that fellowship with Him to walk in His holy compassion and to do His works with His power and for His glory (1 Corinthians 15:10).
When our works are not fruitful as they should be, perhaps it can be traced back to our lack of fellowship with our LORD. As we fellowship with Him, putting Him first and not ourselves, our vessel, our cup will run over with His goodness…. it will spill over onto others! (See Psalms 23:5.) That's when our labor will carry His eternal weight of glory (2 Corinthians 4:17).
"Thou preparest a table before me in the presence of mine enemies: thou anointest my head with oil; my cup runneth over." Psalms 23:5
When Jesus came, it was God bringing Heaven to the people – to forgive their sins and make them whole (Matthew 9:6). This was the foretold fulfillment of His kingdom coming on earth as it is in heaven (Matthew 6:10).
When Jesus came, He went to the people, to heal, to save, to make whole (Matthew 9:35-38; Acts 10:38, etc.).
As we go, Jesus is with us, "even unto the end of the world. Amen" (Matthew 28:20).
Daily, our LORD is using His people to bring Heaven to the people. As the Holy Spirit fills our lives, His blessed presence and fruit in our lives is going to over overflow onto others.
A sister in Christ once told me that "The best Marthas are first Marys." Think about that one in light of what we read in this passage when Jesus visited the home of Mary and Martha (Luke 10:38-42). Those who sit at Jesus' feet to hear His holy counsel, are changed into His image and become reservoirs for His blessed glory. Their cups run over onto others!
"Prayer is of transcendent importance. Prayer is the mightiest agent to advance God's work. Praying hearts and hands only can do God's work. Prayer succeeds when all else fails." E.M. Bounds
When worshiping Jesus is our first priority, the work He uses us to do WILL carry His unction and bring fruit to bear for His eternal glory.
Rote obedience to minister to others, while not anchored in intimacy with our LORD, will not yield an abundant harvest, fruit. In contrast, we can be blessed to have God's power and grace to do His work and that happens as we are truly communing, fellowshipping in the construct of that oneness relationship He made us for (John 15; 17).
Knowing God's Word and obeying Him is not an automatic progression (John 8:31-36). One can know the Bible and not its Author. Or, one can know the Bible well and not know the Author well (Job 22:21-28). Obeying God's Word requires knowing Him, abiding in an intimate fellowship with Him, thereby enabling that saint the grace (divine enablement) to obey Him (John 5:39-40; 7:17; 14:21-23; 15:1-16, etc.).
Martha "received him." Many of us have "received" Jesus, have been saved by Him (John 1:12), yet like Martha we aren't sitting at His holy feet, listening to Him speak through His Word. Like Martha, we also are "cumbered about much serving."
It should be understood that our work can exceed our worship, our hospitality can exceed our holiness, our serving can exceed our sanctification, etc.  That would be defined as imbalance (Proverbs 11:1).
In Luke 10:38-42, notice that Mary sat directly at Jesus' feet and no other. When we arise in the morning to commune with the LORD, such is to be direct communication between you and Him, alone (Matthew 6:6). That would mean perhaps that when you arise in the morning you aren't reading some other book about God or turning on a podcast or TV program to find and commune with the LORD. No, those things involve others. We must directly commune with the LORD in prayer and in HIS Word. How else shall we be able to discern the "MANY false prophets" Jesus warned us "shall deceive many"? (Read Matthew 24:11; 1 John 4:1.) How can we know the counterfeit if we don't know the real? We can't.
In principle, Martha is a person like Cain, a person who chose to do things their own way, not God's – because they are not truly submitted to God. Does that describe your life friend? Jesus calls us home to Himself (Matthew 11:28-30).
Are we attempting to serve the LORD on our own terms or are we sitting before Him, hearing His voice as we are worshipfully, joyfully submitted to Him on His stated terms?
"The men who have done mighty things for God have always been mighty in prayer, have well understood the possibilities of prayer, and made the most of these possibilities. The Son of God, the first of all and the mightiest of all, has shown us the all-potent and far reaching possibilities of prayer. Paul was mighty for because he knew, how to use, and how to get others to use, the mighty spiritual forces of prayer." EM Bounds, The Complete Works of E.M. Bounds on Prayer, P. 341
When we are brought to the point of true repentance it will be obvious in that we will do things God's way and no longer our own. Like Mary, we will be settled at His feet, hearing His Word, His voice. The Mary person is in love with and submitted to the LORD and Savior she so joyfully worships.
"Jesus never taught His disciples how to preach, only how to pray. To know how to speak to God is more than knowing how to speak to people. Power with God is the first thing, not power with people. Christ loves to teach us how to pray."  –Andrew Murray, With Christ in the School of Prayer, pp.  xxiii-xxiv