Fear Not Little Flock [podcast]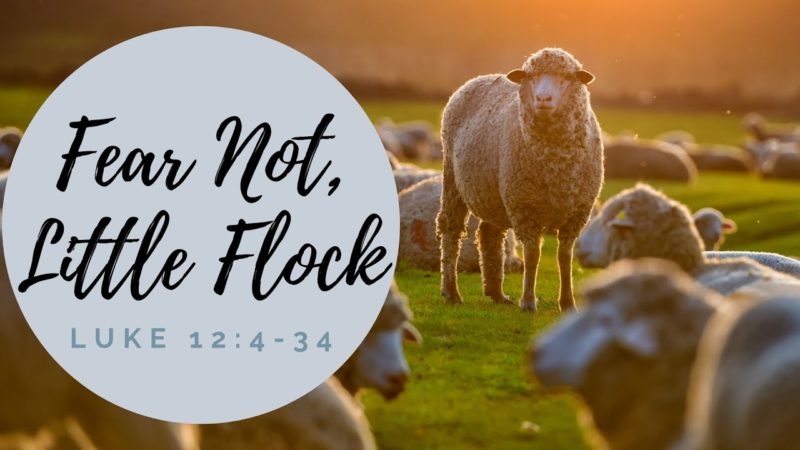 Are you living FREE or AFRAID/in FEAR?
WHEN we lay down our lives, we are truly "hid with Christ in God," and therefore we fear NO mere man! Those who are living crucified with Christ, are hid from all fear.
"For ye are dead, and your life is hid with Christ in God." Colossians 3:3
May you be blessed to memorize the verse above and below this line. Life changing!
"But whoso hearkeneth unto me shall dwell safely, and shall be quiet from fear of evil." Proverbs 1:33
Fellowshipping with just one other believer, praying together, reading Scripture, eating, drinking coffee, etc., can be the richest fellowship (Acts 2:42).
3 Essential Basics for Every Believer Per Holy Scripture
1. Daily Bible study (Job 23:12; Jer 15:16; 1 Pet 2:2)
2. Daily life of prayer (1 Thess 5:17)
3. Daily fellowship with other true believers (Acts 2:42-47; Heb 3:13; 10:25)
PLEASE show us where anyone in the New Testament Scriptures went around looking for an elder, a pastor, a church? Nowhere. YES, fellowship is essential and so is submitting to our elders in Christ and yet, perhaps today, far too much emphasis is placed on these things, perhaps some have over organized (Hebrews 10:24-25; 13:7, 17, etc.). None of this matters if the individual disciple is not engaged in seeking the face of the LORD personally – and such doesn't seem to be the emphasis of many elders today. They are not truly feeding Christ's flock with the pure Word (Jeremiah 3:15; John 21:15-17; 1 Peter 5:1-6), not getting them into it for themselves (2 Timothy 2:15), and not watching for their eternal souls (Hebrews 13:7, 17).
Elders are ordained of God and yet never to take His place nor to negate our own personal responsibility to seek God daily for ourselves. Yet, we do not need a preacher. Why? – because we each have a Bible. Read it. We don't need a preacher to tell us what the Bible says! Read it for yourself, learning of the LORD yourself. Today is your day to take personal responsibility to seek God for yourself! Stop depending on a preacher or preachers. Devour God's Word daily. Jesus taught personal responsibility and the essential nature of it when He said "Take heed to yourselves" (Luke 21:34-36) ……  Paul instructed Timothy to "Study" the Word (2 Timothy 2:15).