WHO WAS THE VERY FIRST APOSTATE ON RECORD? An apostate is one who departs from God, from the truth.
"I beheld Satan as lightning fall (evicted) from heaven." ~Jesus Luke 10:18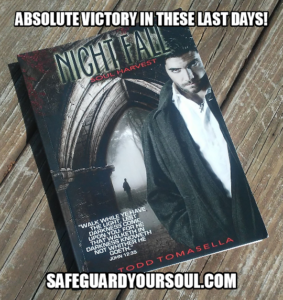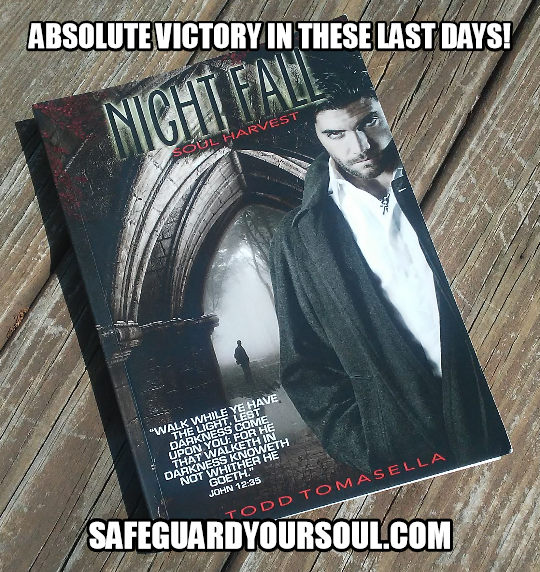 Why was Lucifer irrevocably expelled from God's presence and glory in Heaven? Keep reading.
Have you studied this mysterious being who is the literal personification of evil and the arch enemy of the Almighty? Paul wrote that we had better know our enemy lest he gain an advantage of us (2 Corinthians 2:11).
One thing's for sure and that is that this formidable enemy of all souls is not hiding away somewhere but rather he's integrally and feverishly involved in the corruption and destruction of mankind.
"Be sober, be vigilant; because your adversary the devil, as a roaring lion, walketh about, seeking whom he may devour." 1 Peter 5:8
God is known by His ways and works and so is Satan who was violently ejected from Heaven's glory, vanquished forever from the favor of God (Ezekiel 28:11-19).
He was in the very Garden of creation when the first man and woman were made. The LORD allowed it because He created man with a free will and love must be volitional. Love must have choice between at least two potential objects of worship.
Beware of the many Floating Philosophies
WHAT'S IN YOUR HEART IS COMING OUT IN YOUR OWN WORDS!!!! Isn't it interesting that people who spew out Bible-contradicting lies … when rebuked and corrected, will say "You don't know me!" Nonsense. This is a further attempt to hide their darkness which God is attempting to expose before it's too late (Ephesians 5:11). Jesus told us exactly how we "KNOW" (discern) people! Matthew 7:16, 20; 12:34 Discernment
Beware of the feel-good quotes that float around in human circles. Many times they are all dressed up with feel-good language, playing on the sentiments of unrepentant men. Some of the messages we see circulating around have some truth in them and yet they are many times laced with humanism (worship of self) which is really luciferic (Isaiah 14:12-15). Any message that panders to men instead of exalting the nail-scarred risen Savior and LORD is enthroning man instead of the LORD, committing the damning sin of idolatry. The original Gospel message of the cross is that men must repent, deny self, take up the cross, and follow Jesus Christ. Are you being grounded in the message of the cross?
The Bible never says that God's will is simply to make US happy. Firstly, it's not about US but about the Son of God being glorified. He made us to be holy like Himself and not necessarily always happy in this life. I don't mean to sound prudish but joy only comes when we lay down our lives and then the joy of the LORD becomes our strength (Nehemiah 8:10). The path to true joy in the LORD is through the cross. There is no shortcut.
As long as a person seeks his own good and happiness, ignoring Christ's command to deny self – to die to self – he will be void of all joy. The Son of God taught:
"Verily, verily, I say unto you, Except a corn of wheat fall into the ground and die, it abideth alone: but if it die, it bringeth forth much fruit. 25 He that loveth his life shall lose it; and he that hateth his life in this world shall keep it unto life eternal." John 12:24-25  
The goal of ALL psychology and humanistic teaching is man's happiness which is antichrist. Antichrist means to put someone else in place of Jesus Christ.  Yet, "No man can serve two masters" and anyone serving self is openly and brazenly denying Christ instead of self (Matthew 6:24). Hell awaits.
"If I were the Devil … I would substitute psychology for religion." Paul Harvey, If I Were the Devil
You don't need an anti-depressant, you need the joy of the LORD and that comes when you truly cry out to Him in repentance, submitting your life to Him without reserve. Pour over Psalms 51.
Notice
how you will then cease looking inward and begin being used of God to win others (v12-13).
"Create in me a clean heart, O God; and renew a right spirit within me. 11 Cast me not away from thy presence; and take not thy holy spirit from me. 12 Restore unto me the joy of thy salvation; and uphold me with thy free spirit. 13

Then will I teach transgressors thy ways; and sinners shall be converted unto thee

." Psalms 51:10-13
ANY time you hear terminology like "inner child," you know you're dealing with psychobabble! Colossians 2:8-10 Rebuke. Run!
There is no such thing as "Christian psychology" and anyone who doesn't know that needs to repent and be saved and get into God's Word. "Be not deceived …" (Galatians 6:7)
DO DEVILS have free reign in the lives of the lost? Yes… capture this truth:
"Wherein in time past ye walked according to the course of this world, according to the prince of the power of the air, the spirit that now worketh in the children of disobedience." Ephesians 2:2
The 5 "I's" of Lucifer!
Self-exaltation is always against Christ and of Satan. Whenever and where ever you see or hear the word self-esteem being taught, you know irrefutably that such a person is an agent of Satan. ALL psychology and humanism is luciferic. Let's check into this very insightful passage and note the 5 "I''s of Lucifer and where he ends up in the last verse:
"How art thou fallen from heaven, O Lucifer, son of the morning! how art thou cut down to the ground, which didst weaken the nations! 13 For thou hast said in thine heart, I will ascend into heaven, I will exalt my throne above the stars of God: I will sit also upon the mount of the congregation, in the sides of the north: 14 I will ascend above the heights of the clouds; I will be like the most High. 15 Yet thou shalt be brought down to hell, to the sides of the pit." Isaiah 14:12-15 (KJV)
Lucifer who is now Satan and the devil, is all about making self happy and so are those who are his children, even though many of his children vainly think they are Christians. As you can see from the passage above, Satan is all about self. He leads unrepentant humans in this same rebellion against the LORD our Maker.
"Be not deceived; God is not mocked: for whatsoever a man soweth, that shall he also reap. 8 For he that soweth to his flesh shall of the flesh reap corruption; but he that soweth to the Spirit shall of the Spirit reap life everlasting." Galatians 6:7-8
Before being banished forever from God's presence, Lucifer was all about self and so are all those who do not serve the LORD Jesus Christ. This evil doctrine of self-worship has crept into the church through wolf leaders. They have produced a whole generation of counterfeit "Christians."
"Ye are dead and your life is hid with Christ in God." Colossians 3:3
The counterfeit worships self as he feigns to be saved while the true Heaven-bound disciple is dead to self and lives only to worship Christ (Galatians 2:20).
"Beware lest any man spoil you through philosophy and vain deceit, after the tradition of men, after the rudiments of the world, and not after Christ. 9 For in him dwelleth all the fulness of the Godhead bodily. 10 And ye are complete in him, which is the head of all principality and power:" Colossians 2:8-10 
The highest purpose of man as from the mouth of His Creator, is to worship God and in order to do so, by divine decree, the individual must choose to decrease and let the LORD increase.
"He must increase, but I must decrease." John 3:30 
If you are a true disciple of Jesus, the Word of God is the final authority of your life. You read it, study it, meditate upon it, obey it, and repent at every opportunity where you learn you have violated it. His Word is your life.
"And Jesus answered him, saying, It is written, That man shall not live by bread alone, but by every word of God." Luke 4:4
Spiritual Warfare | Satan |True Happiness | Overcoming Victory | Dominating the Devil