His Grace is Sufficient for Thee [podcast]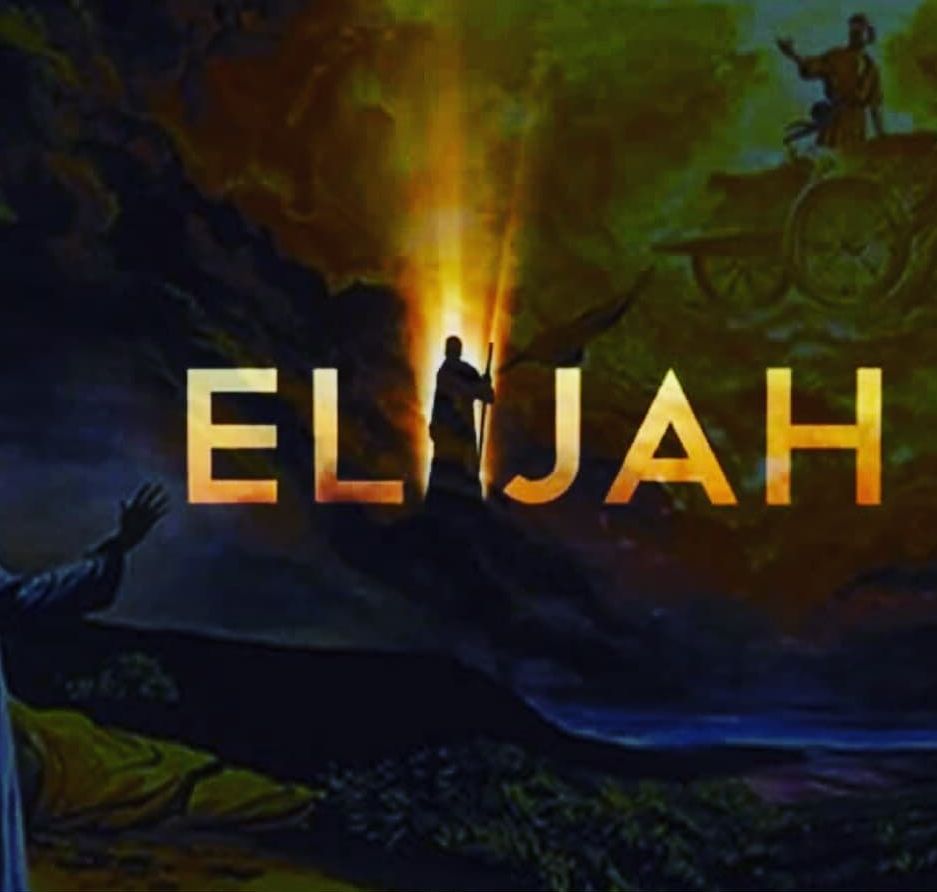 "WHEN HE HAD BY HIMSELF purged our sins, sat down on the right hand of the Majesty on high." Hebrews 1:3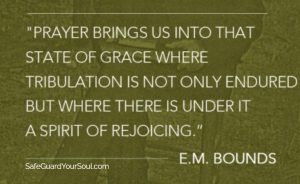 ALL "BY HIMSELF" Jesus redeemed us, bought, brought us back to God by the shedding of His precious blood on that cross. Jesus needed no help: He alone was sufficient to propitiate, expiate, atone for the sins of mankind.
The grace of Christ which saved us through His perfect sacrifice is the same and only grace that keeps us and enables His perfect will in our lives!
Here's how that works in His kingdom economy:
He who died, was buried, and raised again from the dead for us says "for without me ye can do nothing." (John 15:5)
Those who are known of Him and presently abiding in Christ are being brought to the fuller realization that He who single-handedly bought them with His redeeming blood alone can raise up their lives to glorify Himself (2 Corinthians 4:10-12).
We are wicked without Christ presently reigning in our lives today – "for without me ye can do nothing." (John 15:5) The sooner this is admitted, the sooner God will grant the victory! (Romans 7:18, 24)
"For I know that in me (that is, in my flesh,) dwelleth no good thing: for to will is present with me; but how to perform that which is good I find not. … O wretched man that I am! who shall deliver me from the body of this death?" Romans 7:18, 24
In the divine economy everything operates by "grace … through faith." (Ephesians 2:8-9) Grace is Heaven's fuel and accessed by faith – for initial salvation and everything thereafter in our LORD's kingdom. – "it is of faith, that it might be by grace." (Romans 4:16)
Grace is the divine influence of God upon our hearts and His operational power in our lives! His divine ability working in us! (1 Corinthians 15:10)
Want more grace? I sure do! As did the apostles, let's pause and ask that our Father would "increase our faith." (Luke 17:5)
Heavenly Father, we come to You in the name of Jesus and ask You to increase our faith and multiply to us Your divine grace. In Jesus' name.
"Grace and peace be multiplied unto you through the knowledge of God, and of Jesus our Lord," 2 Peter 1:2
Did you just catch that?
Your life will never be the same when He blesses you with the revelation of His grace! It's Heaven's fuel for our race! Ask Him beloved!
Divine grace enables holiness in the abiding saint (Titus 2:11-12; Romans 6:14, etc.).
IN Christ's kingdom, we are only made strong by Him as we are blessed to first be made weak – death, burial, resurrection. Jesus' apostle Paul was brought low by the thorn God allowed to be given him by the messenger of Satan (2 Corinthians 12:7-10). Will God allow calamity into our lives? Yes. He has a greater plan than comfort – He's after the character of Christ via cross occasions (Romans 8:28-29). Pan your mind in meditation upon the history, the strippings of God in the lives of every man that would be used of Him. We gaze upon the breaking of Jacob (Genesis 32), the calamities of beloved Joseph (Genesis 37-50), the devastation of Job, the sin and restoration of David (Psalms 51), the denial and restoration of Peter, and the strippings of Paul (2 Corinthians 6, 11, 12, etc.). Our LORD's dealings in the lives of these men plainly demonstrates that God can and will use no man till He has first brought that man to the place of crucifixion – co-death with Christ (Romans 6:3-4). God will raise up (resurrection) no man who is not first dead and buried (2 Corinthians 4:10-12).
In our humanity, we learn a few Bible verses, minister to a few people, and then somehow believe that we are set to go, to be used mightily of God. That's "fruit" that proves you are known of Him, being used of the LORD, and yet God desires, "more fruit" and "much fruit." (John 15:2, 5) So, that requires that He purge you so your life can bear more fruit (John 15).
"Every branch in me that beareth not fruit he taketh away: and every branch that beareth fruit, he purgeth it, that it may bring forth more fruit." John 15:2
God desires a progression – "thirty, and some sixty, and some an hundred." (Mark 4:8) Thank the LORD, He has much greater plans and therefore much deeper pits to allow us to be placed in! His brothers meant what they did to Joseph for evil yet God was at work to crucify Joseph so that He could use him in a much greater fashion (Genesis 37-50). Many years. Joseph remained faithful to God (James 1:2-14, 12; 1 Peter 1:7; 5:10). The deeper the dying, the greater, the higher the resurrection (2 Corinthians 4:10-12). If Job and Joseph and Paul had to be stripped through great trials and sufferings, what's that say for us? God strips and uses those He loves (Hebrews 12:5).
The divine economy is a cross economy – first Christ's redeeming cross, and then that death, burial, and resurrection He causes to be re-enacted in our lives daily (2 Corinthians 4:10-12).
This is the Gospel key to full victory, overcoming, and powerful ministry.
TODAY: The glorious grace of our God is working in each and every one of His beloved, abiding saints today! "The MANIFOLD grace of God" is beyond description in human terms (1 Peter 4:10). Grab this saints. Life changer!
Divine grace goes far beyond unmerited favor in initial salvation! Let's peer into this glorious grace of our God and Savior Jesus Christ!
Are you asking God to prepare you? 
If today in your life is not a cross day, you should be concerned (Luke 9:23-24). Let us cry out to the LORD with John the Baptist – "He must increase, but I must decrease." (John 3:30)
When we truly rest in the LORD, we will not be carrying the burden He never intended us to carry and therefore will never burn out:
When through the cross-life divine grace works in our lives, not only will we not burn out, we will labour "more abundantly" – because God's grace is defined as His operational power, His divine influence and enablement ….
"But by the grace of God I am what I am: and his grace which was bestowed upon me was not in vain; but I laboured more abundantly than they all: yet not I, but the grace of God which was with me." 1 Corinthians 15:10 
The LORD is infinite, untiring, divine …. and His grace is sufficient for His beloved people…
"Hast thou not known? hast thou not heard, that the everlasting God, the LORD, the Creator of the ends of the earth, fainteth not, neither is weary? there is no searching of his understanding. 29 He giveth power to the faint; and to them that have no might he increaseth strength. 30 Even the youths shall faint and be weary, and the young men shall utterly fall: 31 But they that wait upon the LORD shall renew their strength; they shall mount up with wings as eagles; they shall run, and not be weary; and they shall walk, and not faint." Isaiah 40:28-31 
"Come unto me, all ye that labour and are heavy laden, and I will give you rest. 29 Take my yoke upon you, and learn of me; for I am meek and lowly in heart: and ye shall find rest unto your souls. 30 For my yoke is easy, and my burden is light." Matthew 11:28-20
"Cast thy burden upon the LORD, and he shall sustain thee: he shall never suffer the righteous to be moved." Psalms 55:22
"Rest in the LORD, and wait patiently for him: fret not thyself because of him who prospereth in his way, because of the man who bringeth wicked devices to pass." Psalms 37:7
Elijah Flees Jezebel
"And Ahab told Jezebel all that Elijah had done, and withal how he had slain all the prophets with the sword. 2 Then Jezebel sent a messenger unto Elijah, saying, So let the gods do to me, and more also, if I make not thy life as the life of one of them by to morrow about this time. 3 And when he saw that, he arose, and went for his life, and came to Beersheba, which belongeth to Judah, and left his servant there. 4 But he himself went a day's journey into the wilderness, and came and sat down under a juniper tree: and he requested for himself that he might die; and said, It is enough; now, O LORD, take away my life; for I am not better than my fathers. 5 And as he lay and slept under a juniper tree, behold, then an angel touched him, and said unto him, Arise and eat. 6 And he looked, and, behold, there was a cake baken on the coals, and a cruse of water at his head. And he did eat and drink, and laid him down again." 1 Kings 19:1-6
"I am not able to bear all this people alone, because it is too heavy for me. 15 And if thou deal thus with me, kill me, I pray thee, out of hand, if I have found favour in thy sight; and let me not see my wretchedness." Numbers 11:14-15
"Repent ye therefore, and be converted, that your sins may be blotted out, when the times of refreshing shall come from the presence of the Lord;" Acts 3:19
"But the God of all grace, who hath called us unto his eternal glory by Christ Jesus, after that ye have suffered a while, make you perfect, stablish, strengthen, settle you." 1 Peter 5:10
"But grow in grace, and in the knowledge of our Lord and Saviour Jesus Christ. To him be glory both now and for ever. Amen." 2 Peter 3:18
"And let us not be weary in well doing: for in due season we shall reap, if we faint not." Galatians 6:9
"And lest I should be exalted above measure through the abundance of the revelations, there was given to me a thorn in the flesh, the messenger of Satan to buffet me, lest I should be exalted above measure. 8 For this thing I besought the Lord thrice, that it might depart from me. 9 And he said unto me, My grace is sufficient for thee: for my strength is made perfect in weakness. Most gladly therefore will I rather glory in my infirmities, that the power of Christ may rest upon me. 10 Therefore I take pleasure in infirmities, in reproaches, in necessities, in persecutions, in distresses for Christ's sake: for when I am weak, then am I strong." 2 Corinthians 12:7-10
"The flesh doesn't like that Bible truth! When we are weak He IS strong. Lord, pls help me to glory in my weaknesses as I am 'forced' to depend on YOU, so Your glory may be seen by all who need to see YOU (and NOT me)." Debbie Lord
"Fear thou not; for I am with thee: be not dismayed; for I am thy God: I will strengthen thee; yea, I will help thee; yea, I will uphold thee with the right hand of my righteousness." Isaiah 41:10
"Seeing then that we have a great high priest, that is passed into the heavens, Jesus the Son of God, let us hold fast our profession. 15 For we have not an high priest which cannot be touched with the feeling of our infirmities; but was in all points tempted like as we are, yet without sin. 16 Let us therefore come boldly unto the throne of grace, that we may obtain mercy, and find grace to help in time of need." Hebrews 4:14-16
"The LORD bless thee, and keep thee: 25 The LORD make his face shine upon thee, and be gracious unto thee: 26 The LORD lift up his countenance upon thee, and give thee peace." Number 6:24-26
Preparation to be Used of God | The Cross in the Book of Job [podcast]
"He that is of a Merry Heart hath a Continual Feast" [podcast]