Ministry work always comes with "much contention." There is a devil and he has human agents. Jesus will settle every score, will balance every scale. He's coming soon.
"But even after that we had suffered before, and were shamefully entreated, as ye know, at Philippi, we were bold in our God to speak unto you the gospel of God WITH MUCH CONTENTION." 1 Thessalonians 2:2 
ATTN REBEL: Attacking the mere human messenger of God's Word does nothing to remove your personal responsibility to your Maker! All you're doing is bringing eternal rewards and rejoicing to that blessed messenger you persecute! (Matthew 5:10-12)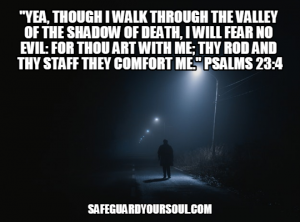 "Blessed are they which are persecuted for righteousness' sake: for theirs is the kingdom of heaven. 11 Blessed are ye, when men shall revile you, and persecute you, and shall say all manner of evil against you falsely, for my sake. 12 Rejoice, and be exceeding glad: for great is your reward in heaven: for so persecuted they the prophets which were before you." Matthew 5:10-12
YOU want to see devils manifest? Just preach the Bible truth which tells them they can't live like hell and go to God's holy Heaven!
"Woe unto you, when all men shall speak well of you! for so did their fathers to the false prophets." Luke 6:26
"Yea, and ALL that will live godly in Christ Jesus shall suffer persecution." 2 Timothy 3:12
Ever notice how the prophesied and many ear-tickling wolves today never mention the kingdom reality of the persecution of the righteous? (Matthew 24:11; 2 John 4:1, etc.) Do we realize that the Bible is full of examples and teachings about persecution – beginning in the fourth chapter of the Bible and extending to the last book?
When someone leaves you because you told the truth, you just got delivered of a counterfeit, a fraud. Rejoice!
The cross is the only way to handle persecution, because ….
1. Jesus died for us while we were yet His very enemies, His persecutors (Romans 5:6-8) …. "But they (me, you) cried, saying, Crucify him, crucify him." (Luke 23:21)
2. The crucified life is the only safe place, where Christ's love is reigning and our unwarranted vengeance is nullified! … "Forasmuch then as Christ hath suffered for us in the flesh, arm yourselves likewise with the same mind: for he that hath suffered in the flesh hath ceased from sin;" (1 Peter 4:1) Vengeance is God's not ours (Romans 12:17-21)
EVER been used? EVER been exploited by someone? WHAT did Jesus instruct, command us to do when we are used?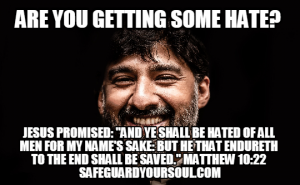 "But I say unto you, Love your enemies, bless them that curse you, do good to them that hate you, and pray for them which despitefully use you, and persecute you;" Matthew 5:44
Walking in God's love can never be separated from walking in God's truth! They are divinely, eternally married! Don't you dare claim to be walking in God's love if you are not speaking God's truth (Ephesians 4:15; Proverbs 27:5-6).
IF YOU haven't done anything for Christ (obeyed Him) you know nothing of the war that rages against those who stand and declare His truth – the whole counsel of it. You are clueless and not His disciple and have no business judging anyone who is being afflicted and attacked and persecuted and purged due to obeying Jesus (Daniel 11:32-35; Matthew 5:10-12; 10:22; Hebrews 12:5-12; 1 Peter 4:12-14, etc.). Their suffering may just be God's hand of approval being seen and worked in their life (John 15:2).
Some seem to think they have the answer for those suffering and yet those same people have never themselves truly suffered for Christ. They are so ashamed of Him who bled on that cross to redeem that they can't even pass out a Gospel tract to win someone. Yet, they have this arrogant attitude that leads them to believe they have the answers for others, even those who are suffering affliction for actually obeying the God they claim to be serving. Amazing hypocrisy!
ATTN REBEL: Attacking the mere human messenger of God's Word does nothing to remove your personal responsibility to your Maker! All you're doing is bringing eternal rewards and rejoicing to that blessed messenger you persecute! (Matthew 5:10-12)
RECENTLY, in Alabama, I reconnected with a man who professes to be in Christ who I haven't seen in years. He's been through much since then. The topic of "eternal security" came up and was met with the full force of Holy Scripture. He was called to repent and denounce it completely lest he continue to be plagued by the curses associated with espousing heresy. In reflection upon that conversation, it seems apparent that when people distance themselves from you for telling them the truth, they are doing you a favor. Jesus informed us that "men love darkness rather than light" and that's their God-given choice to make (John 3:19-21). If the truth of God runs someone off, that's the separation Jesus spoke of – between darkness and light. Think about it, the truth of God, the Word of God, is the "sword of the Spirit" which divides (Ephesians 6:17; Hebrews 4:12). God be praised!
"Think not that I am come to send peace on earth: I came not to send peace, but a sword." Matthew 10:34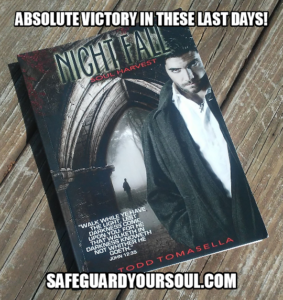 Please listen to at least one of these … Persecution Audios
Let's Grow Together! Sign up here to begin receiving the Moments with Our Master email devotional that is sure to help you grow in His grace and in the knowledge of our LORD and Savior Jesus Christ (2 Pet. 1:2; 3:18).  It's sent out for the edification of the body of Christ. Sign Up HERE.