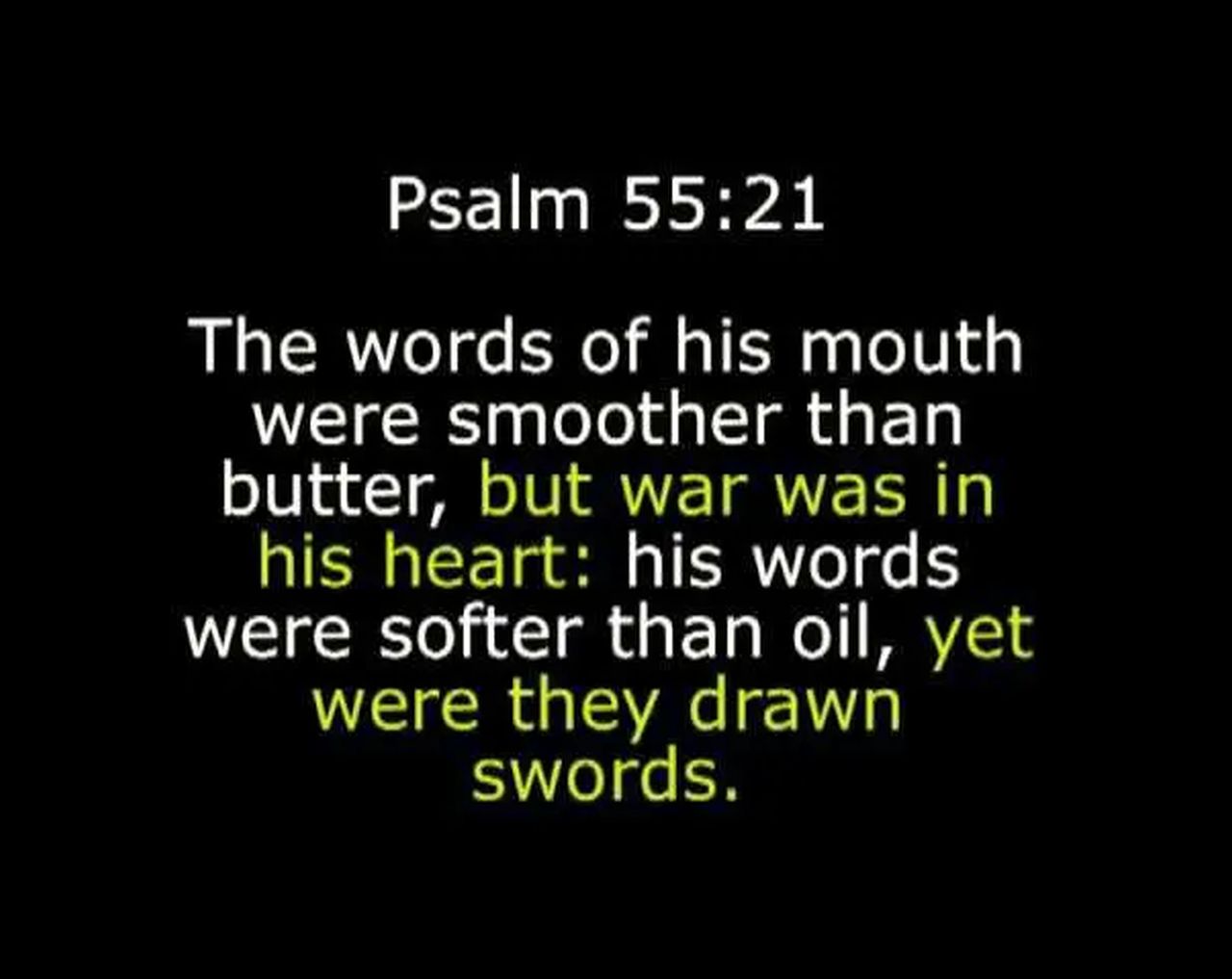 ***SECRET ENEMIES: Jesus, Paul, and David had them and so shall "all who will live godly in Christ Jesus." (2 Timothy 3:12)
Prophetically of Christ and Judas the betrayer, the psalmist wrote:
"Yea, mine own familiar friend, in whom I trusted, which did eat of my bread, hath lifted up his heel against me." Psalms 41:9
In the amazing book of Nehemiah, Nehemiah faced a fierce, evil swine of an enemy named Sanballat. The Hebrew word for Sanballat is defined as "secret enemy."
"Their tongue is as an arrow shot out; it speaketh deceit: one speaketh peaceably to his neighbour with his mouth, but in heart he layeth his wait." Jeremiah 9:8 
Ever have someone like this in your life? You know, they never edify or compliment, yet soon as you do something wrong, they pounce on you like a lion on its prey?
—— NOT ONE of us is exempt from secret enemies – those who pose as your "own familiar friend (like Judas)" and yet are your enemy. We're talking a stealth enemy here. "The words of his mouth were smoother than butter, but war was in his heart: his words were softer than oil, yet were they drawn swords." (Psalms 55:21)
Notice in the verse above that our secret enemies speak nicely to us and yet lurking in their hearts is the "spirit of antichrist" and this could only be due to their own personal refusal to truly repent, live a laid down life, and remain in a saving, an abiding fellowship with Jesus Christ (John 15:1-16). So, by default they are influenced by the "spirit of antichrist." (1 John 2:18; 4:1-6) They are antichrist.
"A man that flattereth his neighbour spreadeth a net for his feet." Proverbs 29:5
There are times when the enemy of our souls uses human emmissaries with corrupted minds to flatter us in order to get close enough to backstab us, to be in close range to stab us. Pour over Jesus' warning to us in Matthew 7:6. Also think Deliliah.
"Give not that which is holy unto the dogs, neither cast ye your pearls before swine, lest they trample them under their feet, and turn again and rend you." Matthew 7:6
In light of the biblical guarantee of persecution to those who are Christ's, if we have had no one such as this in our lives, we'd better examine ourselves to see whether or not we are truly in Christ (Luke 6:26; 2 Corinthians 13:5; 2 Timothy 3:12-13, etc.).
Dare we never scorn or mock (in our attitudes) those true believers who due to truly knowing and walking with Christ are suffering persecution! No! Instead, we'd better find out WHY we aren't on hell's most wanted list and suffering fiery trials!
"Beloved, think it not strange concerning the fiery trial which is to try you, as though some strange thing happened unto you: 13 But rejoice, inasmuch as ye are partakers of Christ's sufferings; that, when his glory shall be revealed, ye may be glad also with exceeding joy. 14 If ye be reproached for the name of Christ, happy are ye; for the spirit of glory and of God resteth upon you: on their part he is evil spoken of, but on your part he is glorified." 1 Peter 4:12-14
You see, it's usually the little pew sitting, American "Christian" (counterfeit) who sits back in "the seat of the scornful" and hypocritically mocks at Christ's very "few" true followers today and disdains them in his evil, darkened, apostate attitude of heart. Sound like hell bound Laodicea? Go read Revelation 3:14-21. Find a place of repentance if He would grant you such a gift of His blessed mercy.
"God is so faithful. This message has everything in it that God has been speaking to my heart. Since I have been taking a stand for my life and even my calling to serve, which is only to be a servant of God and no longer called a 'pastor' or title name of any kind. I have been so freed from that deception but now my biggest battles are with my family. This was a powerful message! There was so much said I am going to have to listen to this again.  I am getting freer every day! Thank you." C.
Men of Corrupt Minds [podcast]
Special Ops Spiritual Warfare [podcast]