The Curse of a Divided Heart and Blessing of a Whole Heart! [podcast]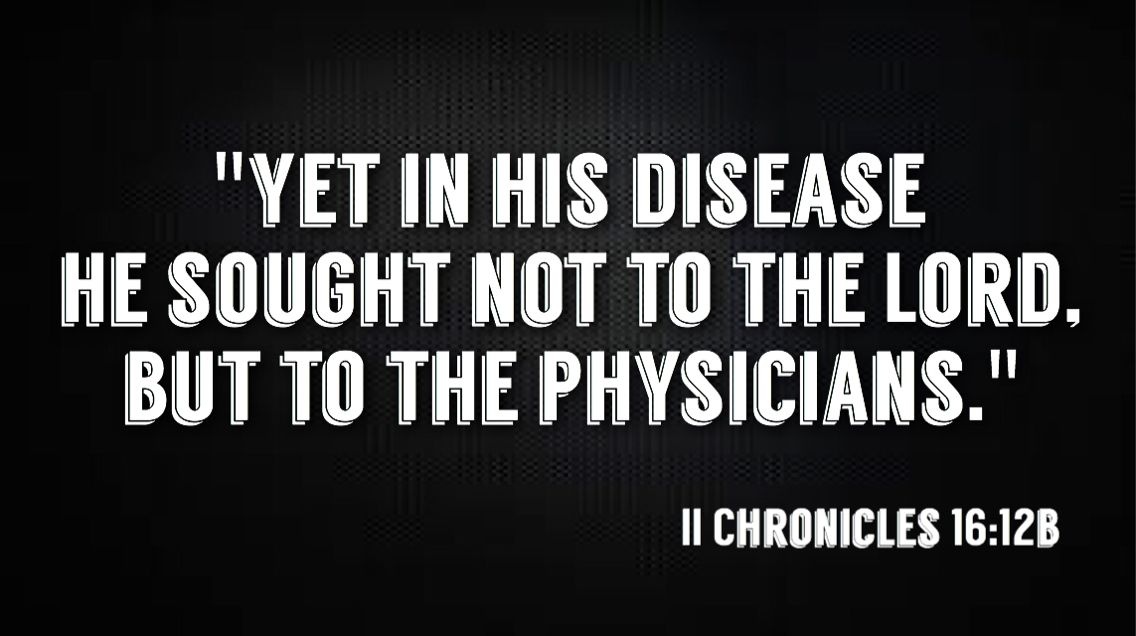 King Asa: Tragic end of an otherwise obedient, fruitful, God-glorifying life….
Are you blessed or cursed?
"Thus saith the LORD; Cursed be the man that trusteth in man, and maketh flesh his arm, and whose heart departeth from the LORD." Jeremiah 17:5
King Asa trusted the physicians and not the LORD and he paid dearly.
"And Asa in the thirty and ninth year of his reign was diseased in his feet, until his disease was exceeding great: yet in his disease he sought not to the LORD, but to the physicians." 2 Chronicles 16:12
Feet speak of foundation. Without feet, physically we cannot stand. Without a sound foundation of truth, of God's Word in our lives, we shall not stand. Read Matthew 7:19-29.
One writes notes the following about the meaning of feet in God's Word:
"Why Are Feet Important in the Bible? Just as men and women stand upon their feet as the foundation of upright posture, Bible verses also use feet as a euphemism to represent a strong foundation in various circumstances. Feet are not referenced as we see them today, but they are used as symbols to represent greater metaphorical concepts, such as guidance or direction.
The feet represented something that was common to all people but used differently. For example, one of the most noted scripture texts involving feet is Psalm 119:105, 'Thy word is a lamp unto my feet, and a light unto my path.' This emphasizes how the feet are used to travel and traverse. Yet, without the word, the traveler is left walking in the dark without a known path.
Essentially, the feet are referenced as a critical part of life as walking was commonplace. We naturally travel where our feet lead us and the Bible verses use feet to represent a means of traveling through life itself. If we walk down a dark path, we are likely to stumble. If we walk down a holy path, we are sure to please God. All of this is facilitated symbolically by the feet."
The foundation truth we learn in God's Word and obedience to it determines the direction of our lives.
"As ye have therefore received Christ Jesus the Lord, so walk ye in him: 7 Rooted and built up in him, and stablished in the faith, as ye have been taught, abounding therein with thanksgiving." Colossians 2:6-7
Becoming Rooted and Grounded in Christ
Like Asa, many today trust the counsel of mere men, such as doctors and not God. This doesn't mean going to a doctor is a sin and yet, the true disciple will primarily trust and obey and be led of the LORD, not men.
"But without faith it is impossible to please him: for he that cometh to God must believe that he is, and that he is a rewarder of them that diligently seek him." Hebrews 11:6
Read Hebrews 3-4 prayerfully for the eternal danger of having "an evil heart of unbelief" AFTER being saved. Repentance required.
"They speak vanity every one with his neighbour: with flattering lips and with a double heart do they speak." Psalms 12:2 
Got depression? Are you seeking the LORD in true repentance whereby He will grant you great joy? (Psalms 51; 2 Timothy 1:7) Or, are you seeking out and trusting the mere human, the finite pundits of this fleeting world?
"But ye are forgers of lies, ye are all physicians of no value." Job 13:4
Those who trust human physicians and not the Great Physician, are cursed, not blessed. Their faith in mere men reveals their utter rebellion.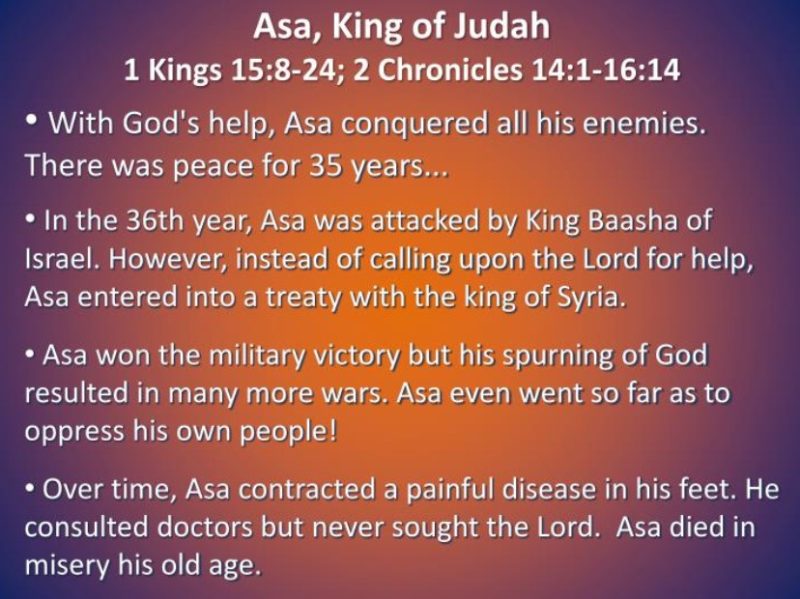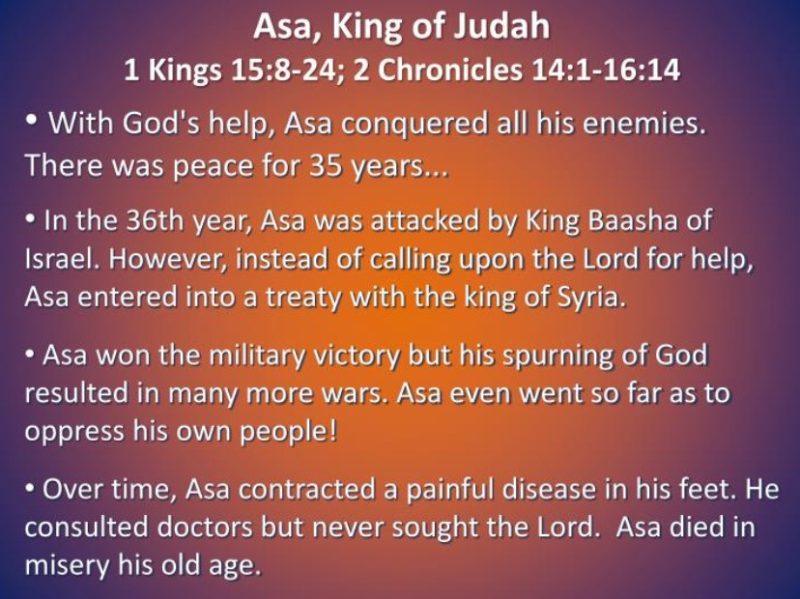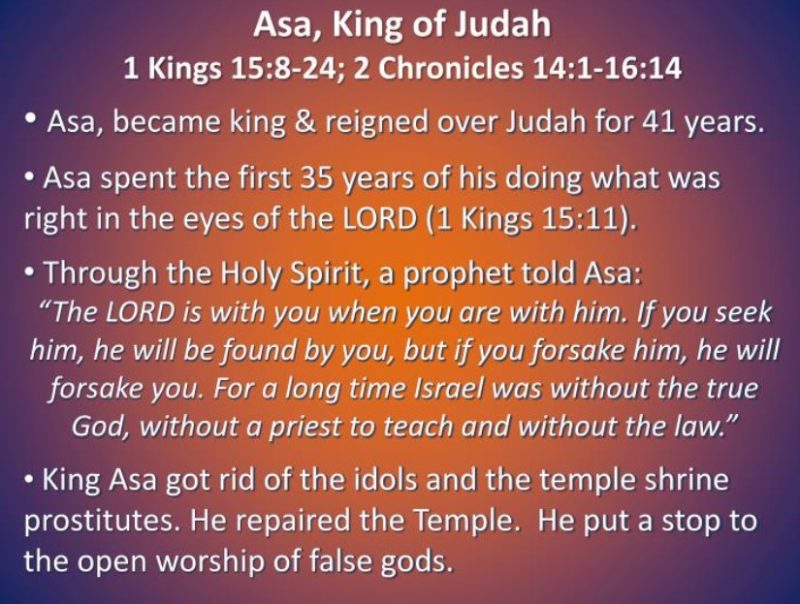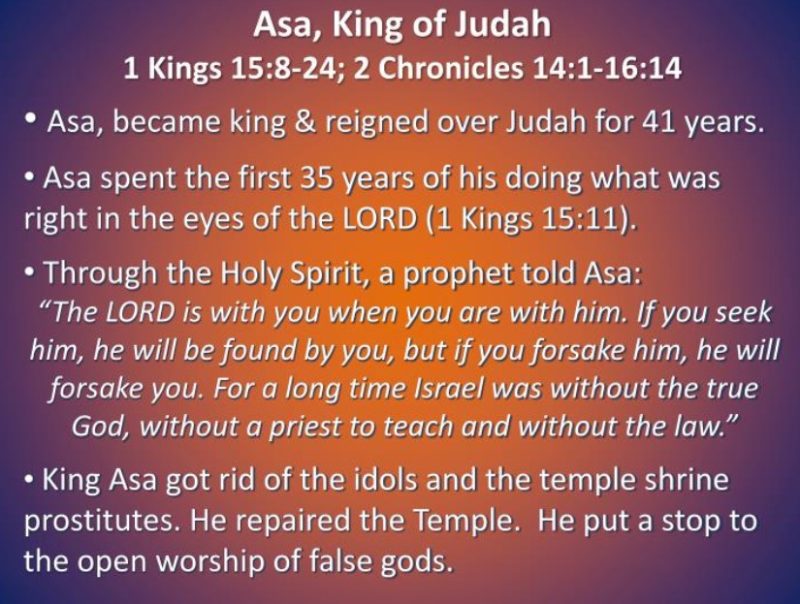 "See, I have this day set thee over the nations and over the kingdoms, to root out, and to pull down, and to destroy, and to throw down, to build, and to plant." Jeremiah 1:10 
2 Chronicles 15:17 – Upon becoming king in Judah, Asa, having inherited an idolatrous, lukewarm people, system… he began to command that…
The people do that which is right in God's eyes (2 Chronicles 14:2)
That all idolatrous altars we torn down (2 Chronicles 14:3)
That God's people seek His face (2 Chronicles 14:4)
That idol altars in the cities of Judah be removed – "and the kingdom was quiet before him" (2 Chronicles 14:5)  ….. Proverbs 1:33
Fenced cities be built …. so the land could be at rest, at peace, and not fear the enemy (2 Chronicles 14:6)
The people be involved in building fenced, walled, protected cities – "Therefore he said unto Judah, Let us build these cities, and make about them walls, and towers, gates, and bars, while the land is yet before us; because we have sought the LORD our God, we have sought him, and he hath given us rest on every side. So they built and prospered." (2 Chronicles 14:7)  ……  1 Chron 16:11
Great military be built (2 Chronicles 14:8)
"The LORD is with you, while ye be with him; and IFFFF ye seek him, he will be found of you; but IF ye forsake him, he will forsake you." 2 Chronicles 15:2
"But the high places were not taken away out of Israel: nevertheless the heart of Asa was perfect all his days." 2 Chronicles 15:17
"Well; because of unbelief they were broken off, and thou standest by faith. Be not highminded, but fear: 21 For if God spared not the natural branches, take heed lest he also spare not thee. 22 Behold therefore the goodness and severity of God: on them which fell, severity; but toward thee, goodness, if thou continue in his goodness: otherwise thou also shalt be cut off." Hebrews 11:20-22 
"The wicked shall be turned into hell, and all the nations that forget God." Psalms 9:17 
"Now consider this, ye that forget God, lest I tear you in pieces, and there be none to deliver." Psalms 50:22 
"Believe in the LORD your God, so shall ye be established; believe his prophets, so shall ye prosper." 2 Chronicles 20:20 
God blesses those who trust Him and curses, removes His blessings from those who once trusted Him and yet now have forgotten Him. When we willingly offer ourselves as living sacrifices to the LORD our God, He avenges us of all our enemies (Judges 5:2) …. "But IF thou shalt indeed obey his voice, and do all that I speak; then I will be an enemy unto thine enemies, and an adversary unto thine adversaries." (Exodus 23:22) 
"WHEN" does God avenge us of our enemies? "WHEN" does God judge our enemies?
"Praise ye the LORD for the avenging of Israel, WHEN the people willingly offered themselves." Judges 5:2
When we offer our lives a living sacrifice unto the LORD – that is, we simply surrender this life to Him – the subduing of our enemies begins.
"I beseech you therefore, brethren, by the mercies of God, that ye present your bodies a living sacrifice, holy, acceptable unto God, which is your reasonable service. 2 And be not conformed to this world: but be ye transformed by the renewing of your mind, that ye may prove what is that good, and acceptable, and perfect, will of God." Romans 12:1-2
Asa reigned as king in Judah for 39 years (2 Chronicles 14-16).
In his final days, after obeying God and bringing much needed reform to the people of God, Asa forgot the LORD, and had grown cold in his faith and was therefore cursed with a divided heart.
All those who trust mere men, just because they have a white coat on and are called "doctor", are going to die as did king Asa who trusted in earthly physicians, instead of the Great Physician! Repent now sinner.
"Trust in the LORD with all thine heart; and lean not unto thine own understanding. 6 In all thy ways acknowledge him, and he shall direct thy paths. 7 Be not wise in thine own eyes: fear the LORD, and depart from evil." Proverbs 3:5-7
Are you a pessimistic pansy or an optimistic overcomer? Are you like the 10 spies or the 2 who entered the promised land while the 10 sad sack whiners were shut out? "The righteous are bold as a lion." (Proverbs 28:1) Jesus asks "WHERE is your faith?" (Luke 8:25) Repenting for real and putting all your trust in the LORD is essential – and no one will be in the promise land of Heaven without sound, solid faith in God. "Without faith it is impossible to please him." (Hebrews 11:6). "Thus saith the LORD; Cursed be the man that trusteth in man, and maketh flesh his arm, and whose heart departeth from the LORD." (Jeremiah 17:5) 
Read Revelation 2-3.
Remember the woman Jesus, the Great Divine Physician made whole of her issue who had previously spent all she had on human physicians?
"And a certain woman, which had an issue of blood twelve years, 26 And had suffered many things of many physicians, and had spent all that she had, and was nothing bettered, but rather grew worse, 27 When she had heard of Jesus, came in the press behind, and touched his garment. 28 For she said, If I may touch but his clothes, I shall be whole. 29 And straightway the fountain of her blood was dried up; and she felt in her body that she was healed of that plague. 30 And Jesus, immediately knowing in himself that virtue had gone out of him (accessed by faith in Him), turned him about in the press, and said, Who touched my clothes? 31 And his disciples said unto him, Thou seest the multitude thronging thee, and sayest thou, Who touched me? 32 And he looked round about to see her that had done this thing. 33 But the woman fearing and trembling, knowing what was done in her, came and fell down before him, and told him all the truth. 34 And he said unto her, Daughter, thy faith (in God not men) hath made thee whole; go in peace, and be whole of thy plague." Mark 5:25-34 
You claim to be trusting God but you take a mood drug? I don't think so. MOOD DRUGS ARE FOR THE WICKED UNBELIEVERS. PERIOD. REPENT.
When a person resorts to using a drug to uplift their mood, they are loving and believing the world more than God, forfeiting the blessing of God for a cheap substitute, and manifesting their contempt for the LORD, their unbelief. A born again, presently abiding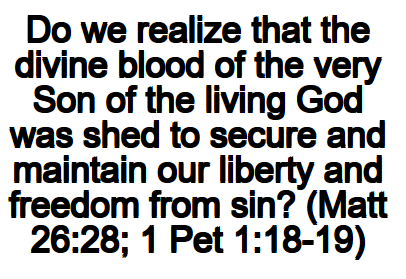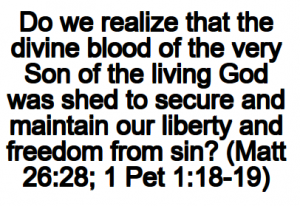 disciple of Jesus has all the fruit of the Holy Spirit which include, "Love, joy, peace…" (Galatians 5:22-23) God gives His people "power… love, and a sound mind." (2 Timothy 1:7) God's Word has the answer to "ALL things that pertain unto life and godliness" and that specifically includes a "sound mind." (2 Peter 1:3-4) Holy Scripture specifically uses the terms "sound mind" and "sound heart" which come only from learning and adhering to "sound doctrine."
We live in a fallen world and were born in sin. Via the things that have happened to us and that we ourselves have perpetrated on others, fragmentation of our hearts has occurred. Only One can make us whole.
"And there was delivered unto him the book of the prophet Esaias. And when he had opened the book, he found the place where it was written, 18 The Spirit of the Lord is upon me, because he hath anointed me to preach the gospel to the poor; he hath sent me to heal the brokenhearted, to preach deliverance to the captives, and recovering of sight to the blind, to set at liberty them that are bruised, 19 To preach the acceptable year of the Lord." Luke 4:17-19
"And the very God of peace sanctify you wholly; and I pray God your whole spirit and soul and body be preserved blameless unto the coming of our Lord Jesus Christ. 24 Faithful is he that calleth you, who also will do it." 1 Thessalonians 5:23-24
"He healeth the broken in heart, and bindeth up their wounds." Psalms 147:3
Counting it all Joy
"My brethren, count it all joy when ye fall into divers temptations; 3 Knowing this, that the trying of your faith worketh patience. 4 But let patience have her perfect work, that ye may be perfect and entire, wanting nothing. 5 If any of you lack wisdom, let him ask of God, that giveth to all men liberally, and upbraideth not; and it shall be given him. 6 But let him ask in faith, nothing wavering. For he that wavereth is like a wave of the sea driven with the wind and tossed. 7 For let not that man think that he shall receive any thing of the Lord. 8 A double minded man is unstable in all his ways." James 1:2-8
Through the trials we face in this life, we must learn to "count it all joy when ye fall into divers temptations", trust God not men, ask for and rely on His wisdom and not waver, but rather finished our course trusting and walking with Christ to the end of our lives.
"I have fought a good fight, I have finished my course, I have kept the faith:" 2 Timothy 4:7
"For God is not unrighteous to forget your work and labour of love, which ye have shewed toward his name, in that ye have ministered to the saints, and do minister. 11 And we desire that every one of you do shew the same diligence to the full assurance of hope unto the end: 12 That ye be not slothful, but followers of them who through faith and patience inherit the promises." Hebrews 6:10-12
The Whole Heart
"And all Judah rejoiced at the oath: for they had sworn with all their heart, and sought him with their whole desire; and he was found of them: and the LORD gave them rest round about." 2 Chronicles 15:15
The result of seeking the LORD with a whole heart is that He gives us "rest round about."
"But whoso hearkeneth unto me shall dwell safely, and shall be quiet from fear of evil." Proverbs 1:33
9 Times in the book of Psalms the words "Whole Heart" appear. Here's the first 3 of that collection:
"I will praise thee, O LORD, with my WHOLE HEART; I will shew forth all thy marvellous works." Psalms 9:1
"Praise ye the LORD. I will praise the LORD with my WHOLE HEART, in the assembly of the upright, and in the congregation." Psalms 111:1
"Blessed are they that keep his testimonies, and that seek him with the WHOLE HEART." Psalms 119:2
PRAYER: Dear heavenly Father, I have sinned against You by not wholly trusting You nor sought You with my whole heart. Here and now I confess this for the evil sin of unbelief and rebellion that it is and ask You to please forgive me now in the name of Jesus. Please wash me afresh from all my sins with the precious blood of Jesus Christ. Also please make my heart whole and increase and fill me with Your faith Father, and cause me to trust You will all of my heart, no matter what. I love You my dear LORD. In Jesus' name. Amen.
"Hi Todd. I just want to make sure that when I'm talking about salvation but I am being biblically correct. I don't believe in once saved always saved. While I believe God is always willing to forgive and restore the backslider. I do believe that a person can choose to turn away from God and go back to living a life of sin they're for forfeiting their eternal life. Any correction would be greatly appreciated. In Christ. Andrea"
Very important doctrinal topic here
All it takes to go to hell after being saved is to be "lukewarm" right? Yes. Revelation 3:15-16
These 2 categories are loaded:
Check it out. LOTS of Scripture to shape pure doctrine in your heart and life and ministering.