"A Faithful Man shall Abound with Blessings" [podcast]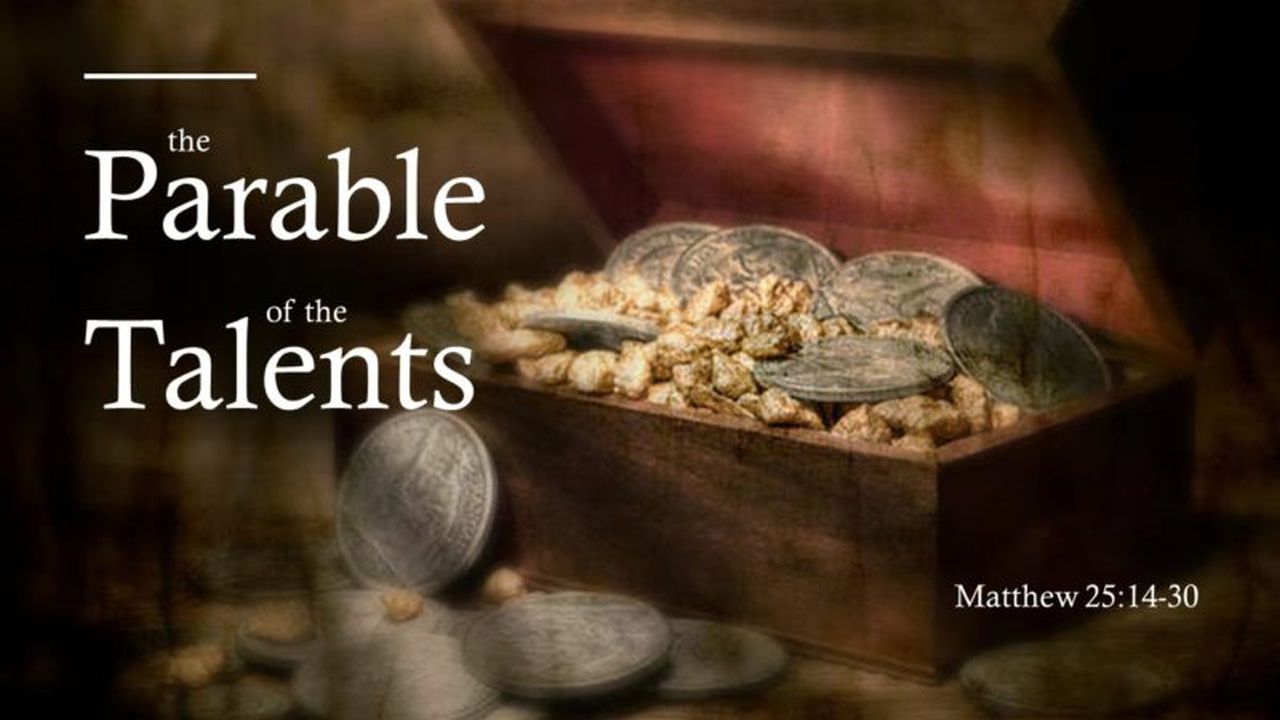 Do you desire to abound in the blessings of God?
Jesus our LORD taught that as we are faithful with what the LORD has already given us, then, and only then, will He multiply it.
ASK YOURSELF: Are you faithful to abide, to obey Him by obeying His Word? If so, Jesus and the Father are dwelling richly with you and will multiply you according to your proper, wise, faithful stewardship of what is already in your possession – which is from Him. See John 14:21-23.
"A faithful man shall abound with blessings: but he that maketh haste to be rich shall not be innocent." Proverbs 28:20
God is not going to add to or multiply His supply and blessings to anyone who is sitting around, doing the church attendance thing, and not doing His biblically stated will – of loving, tending to, giving to, serving, and blessing others (Matthew 22:37-39). Every true disciple is a doer of the WORD (James 1:22; 1 John 2:3-6, etc.). A true disciple is not known merely by being a church attender, which any old dead fish counterfeit can be. No, the true servant of Christ is known by his supreme love for, and faithful obedience to Christ his King, his "first love" (Revelation 2:4-5).
"For all things come of thee, and of thine own have we given thee." 1 Chronicles 29:14
Every good gift and blessing is from God (James 1:17). We take from what He's given us and we share it with others – whether that be supply, or spiritual blessings in Christ, or material blessings.
"But this I say, He which soweth sparingly shall reap also sparingly; and he which soweth bountifully shall reap also bountifully. 7 Every man according as he purposeth in his heart, so let him give; not grudgingly, or of necessity: for God loveth a cheerful giver. 8 And God is able to make all grace abound toward you; that ye, always having all sufficiency in all things, may abound to every good work: 9 (as it is written, He hath dispersed abroad; he hath given to the poor: his righteousness remaineth for ever. 10 Now he that ministereth seed to the sower both minister bread for your food, and multiply your seed sown, and increase the fruits of your righteousness;) 11 being enriched in every thing to all bountifulness, which causeth through us thanksgiving to God." 2 Corinthians 9:6-11
"Freely ye have received, freely give." Matthew 10:8
ARE GOD'S BLESSINGS CONDITIONAL?  Yes they are. Here's but one example of how God's people forfeited His blessings due to living life on their own terms instead of complying with His.
"Your iniquities have turned away these things, and your sins have withholden good things from you." Jeremiah 5:25
Jesus' Parable of the Talents:
Matthew 25:14-30
14 For the kingdom of heaven is as a man travelling into a far country, who called his own servants, and delivered unto them his goods.
15  And unto one he gave five talents, to another two, and to another one; to every man according to his several ability; and straightway took his journey.
16  Then he that had received the five talents went and traded with the same, and made them other five talents.
17  And likewise he that had received two, he also gained other two.
18  But he that had received one went and digged in the earth, and hid his lord's money.
19  After a long time the lord of those servants cometh, and reckoneth with them.
20  And so he that had received five talents came and brought other five talents, saying, Lord, thou deliveredst unto me five talents: behold, I have gained beside them five talents more.
21  His lord said unto him, Well done, thou good and faithful servant: thou hast been faithful over a few things, I will make thee ruler over many things: enter thou into the joy of thy lord.
22  He also that had received two talents came and said, Lord, thou deliveredst unto me two talents: behold, I have gained two other talents beside them.
23  His lord said unto him, Well done, good and faithful servant; thou hast been faithful over a few things, I will make thee ruler over many things: enter thou into the joy of thy lord.
24  Then he which had received the one talent came and said, Lord, I knew thee that thou art an hard man, reaping where thou hast not sown, and gathering where thou hast not strawed:
25  And I was afraid, and went and hid thy talent in the earth: lo, there thou hast that is thine.
26  His lord answered and said unto him, Thou wicked and slothful servant, thou knewest that I reap where I sowed not, and gather where I have not strawed:
27  Thou oughtest therefore to have put my money to the exchangers, and then at my coming I should have received mine own with usury.
28  Take therefore the talent from him, and give it unto him which hath ten talents.
29  For unto every one that hath shall be given, and he shall have abundance: but from him that hath not shall be taken away even that which he hath.
30  And cast ye the unprofitable servant into outer darkness: there shall be weeping and gnashing of teeth.
Prayer: Holy Father, I come to You in the name of my LORD Jesus. Please make my heart to long for more of You, to love and worship You as my supreme God, Supplier, and Provider. Please unite my heart to truly fear Thy holy Name and to be quickened by Your Word and Holy Spirit unto obedience. Please multiply Your grace to my life as You are working in me and Your body both to will and to do of Your good pleasure. Amen.
Dollar Dialogue | Stewardship | 100's of Christ-centered, Scripture-rich Podcasts