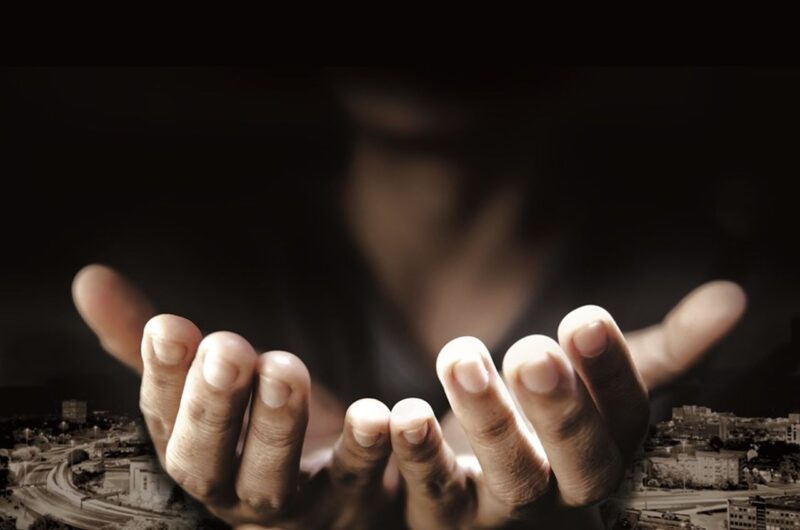 Is the LORD Calling You Out of Religious Babylon?
Did that "pastor" you sat under Sunday morning preach these following biblical doctrines?
The cross – That you must die, lay down your life in this sinful world!
Holiness-the essential of personal holiness
That "eternal security"/OSAS is a lie from hell
That calvinism is a diabolical corruption of the nature of God and original Gospel!
IF a leader is NOT preaching these essential doctrines of the Christian faith, he's a wolf! RUN! Such a man is an agent of Satan himself, an entertainer!
ARE YOU preaching the absolute Gospel essential of repentance beloved of God? Jesus commanded that we do just that.
Been to Bible college or seminary? You may wish to repent of and denounce your "credentials", your "higher learning" from mere men…. That's exactly what Paul did (Phil 3)…. God cannot use you until you do. The LORD blessed me to do just that actually, repenting and denouncing every part of it (from 2 Bible colleges) and announcing I had nothing and could do nothing and am nothing – without Christ! (John 15:5, 16).
Seminarians are taught of mere men, not "taught of God." (John 6:45; 1 Thessalonians 4:9)
"We have also a more sure word of prophecy; whereunto ye do well that ye take heed, as unto a light that shineth in a dark place, until the day dawn, and the day star arise in your hearts: 20 Knowing this first, that no prophecy of the scripture is of any private interpretation. 21 For the prophecy came not in old time by the will of man: but holy men of God spake as they were moved by the Holy Ghost." 2 Peter 1:19-21
Personally, I waste no time on early church fathers or church history. They weren't ordained, sanctioned by God exclusively to pen the words of Holy Writ, the Bible, which is God's Word and the highest divine authority (2 Peter 1:19-21; 2 Timothy 2:15; 3:16-17). What's it matter if you know what they said? The LORD didn't ordain them to communicate His truth to the world. This does nothing but create confusion (1 Corinthians 14:33). Many would rather listen to what mere men had to say about God and the Bible than to search, study, and learn for themselves what God said in His own Word. The LORD has always instructed His people to study and learn and attend to HIS words (Deuteronomy 4, 6, 11, Isaiah 34:16, etc.).
"Study to shew thyself approved unto God, a workman that needeth not to be ashamed, rightly dividing the word of truth." 2 Timothy 2:15
CLUE: Modern wolves repeatedly invite their gullible prey to give them money to perpetuate their circus act they call "church" and yet can never be heard calling people to come in repentance and faith before a holy God through His only begotten Son Jesus Christ! Run!
MINISTRY which pleases God is simply helping people know and grow in Christ for themselves – by the cross life and getting into HIS Word for themselves so they can follow HIM, not you! True ministry always fosters in the hearers faith in God, not the preacher or local church organization! Read 1 Corinthians 2:1-5; 2 Corinthians 1:9; 3:5; 4:5.
WHY do people become enraged when a false leader they love is exposed? It's because their heart affections are attached to those mere men instead of given over to Christ. Cult of personality. They've chosen to be sucked in, seduced by the evil spirits working through Satan's agents who pose as Christ's leaders (2 Corinthians 11:12-15). Though Satan's emissaries come in all flavors, those diabolical human agents are very charismatic is most cases. The idolaters therefore created a soul tie with those "idol shepherds" (Ezekiel 11:17) and through their spiritual adulterating on God (Exodus 20:3-4; 34:14).
Dear modern wolf who wears the name of pastor: Regrettably, because you have not truly repented (essential) and therefore laid down your life in this fleeting world, you continue to encourage people to fund your church busine$$ and yet will never be heard calling them to true repentance and the crucified life which Jesus says is essential for following Him (Luke 9:23-24).
If you are not laying down your life, taking up the cross and seeking the holy face of Jesus Christ in prayer and the Word daily, you have no business pretending to minister for Him. You are a fraud, a great deceiver, a counterfeit tare, a false prophet, a Judas. God is calling you to real repentance – before it's too late.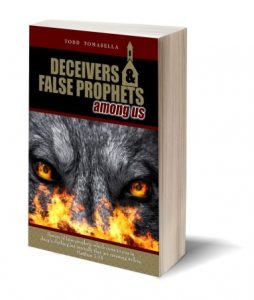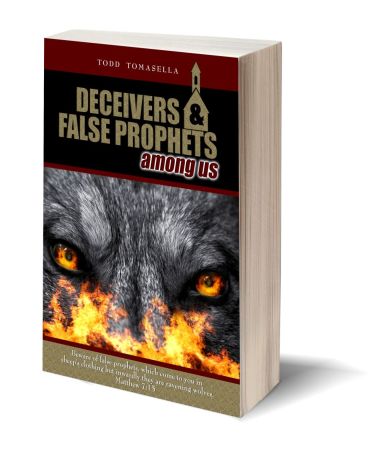 Dear minister: The only DEGREE needed is the DEGREE of intimate worship and obedience to and with Jesus! – "Now when they saw the boldness of Peter and John, and perceived that they were unlearned and ignorant men, they marvelled; and they took knowledge of them, that they had been with Jesus." (Acts 4:13) Trash the trinkets, denounce the phony degree, admit you did it in the flesh, seek the face of the LORD in true repentance, and ask Him to baptize you with His Holy Ghost (Acts 1:8; 2:38). Otherwise, He is not sending or using you and you will be used by the enemy of souls and receive eternal "damnation." (2 Peter 2:1-3).
The fact that most seminarians do not know God's Word tells us all we need to know about this religious education scam system.
BEFORE being delivered out of that quagmire, I went to a 4 year Bible college for 1 year. A large majority of the students were not saved nor intended to be saved. This is a mockery. …. Saints, Jesus never did nor ever would send anyone to a seminary. No, Jesus sends men to the cross in repentance and to Pentecost to be baptized with His Holy Ghost (Acts 2:38). Seminaries are Satan's Invention to Put the Church on Ice
IF you aren't preaching REPENTANCE you are preaching a false gospel! Repent!
IS IT any wonder repentance is seldom heard? WHEN you realize that the "pastors" we have in the pulpits today are vatican trained by jesuit infiltrated seminaries which falsely promote the catholic "bibles" these pastors now read and get their message from. And, the people they preach to are reading those vatican "bibles" and so don't know repentance is an essential, vital biblical doctrine. They have no excuse! King James Bible readers are much sharper, more astute Bible students due to reading the real, preserved Word of our God (Psalms 12:6-7).
Seminary does not prepare or qualify you to minister – only Jesus can do that! (John 15:16)
Your communications and ministry are fed and fueled by your personal daily study and knowledge of God's Word (Proverbs 22:17-21; 2 Timothy 2:15).
Only the LORD can prepare you to serve Him! It's time for some 2 Timothy 2:21 Revival!!!!! GRAB IT!!! If you are preparing GOD is going to use you!!!! Count on it! Prepared by God!
"IF a man therefore purge himself from these, he shall be a vessel unto honour, sanctified, and meet for the master's use, and prepared unto every good work." 2 Timothy 2:21

Repenting of Seminary
Seminary training makes mere sinful men lords over that which calls itself Christ's flock instead of servants to the true body of Christ.
Those who set themselves up as "experts" instead of simply doling out what God's Word says, reveal themselves to be self-serving hell bound rebels upon whose helpless bodies the flames of eternal damnation shall never cease to envelope (Psalms 119). Giving people God's Word does not take seminary.
Listen to the Holy Ghost speaking through Peter the apostle:
"The elders which are among you I exhort, who am also an elder, and a witness of the sufferings of Christ, and also a partaker of the glory that shall be revealed: 2 Feed the flock of God which is among you, taking the oversight thereof, not by constraint, but willingly; not for filthy lucre, but of a ready mind; 3 Neither as being lords over God's heritage, but being ensamples to the flock. 4 And when the chief Shepherd shall appear, ye shall receive a crown of glory that fadeth not away. 5 Likewise, ye younger, submit yourselves unto the elder. Yea, all of you be subject one to another, and be clothed with humility: for God resisteth the proud, and giveth grace to the humble. 6 Humble yourselves therefore under the mighty hand of God, that he may exalt you in due time:" 1 Peter 5:1-6
Jesus' instructions are simple and forever enduring:
"But he that is greatest among you shall be your servant." Matthew 23:11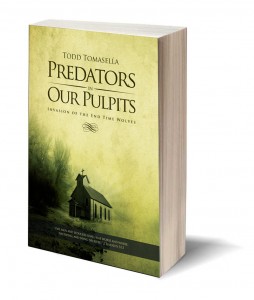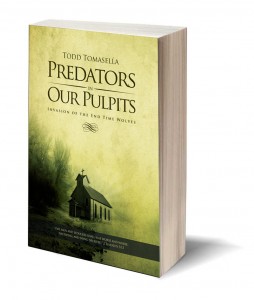 Jesus taught that the servant of all would be greatest in His kingdom and not the person who pridefully goes to seminary to try to catapult himself above others. Ministry is not a job but rather a calling to be obeyed through a cross life!
Self-serving frauds go to seminary because they want a profe$$ion – a job and salary at a phony, apostate "church." True disciples follow the examples of Christ and His apostles and go to the cross and Pentecost because they want a real relationship with Christ and to be used of Him!
FB Meyer on Matthew 23:1-12:
"HUMBLING THE SELF-EXALTED
These words were addressed to the disciples and the crowds that had gathered around. The Jewish religious leaders divorced morality and religion, and insisted that men should respect their office, whatever might be their personal character. The craving for this has been the temptation and bane of Christ's ministers in every age.
But how evidently our Lord condemns clerical and priestly assumption! With the two-edged sword, which pierces to the dividing asunder of soul and spirit, He cuts between the professions and performances of these men. No more awful words were ever spoken! How true is Matthew 23:4! The hypocrite always spares himself, but is merciless in his demands on others. The true servant of God never exacts these titles as a rightful homage, or as indicating either superiority or special sanctity. We all have one Master and one Father; and, though our talents greatly differ, we stand on an absolute equality so far as saving grace is concerned."
"For they bind heavy burdens and grievous to be borne, and lay them on men's shoulders; but they themselves will not move them with one of their fingers." Matthew 23:4
Jen Gilbert writes: "I left Bible 'college' when they tried convincing me that I'm a little G 'god' with the power to manipulate reality (perverting Proverbs 18:21) with my mouth. Witchcraft!"
Attention seminarian or Bible College student, graduate: Not only does seminary not prepare you to be used of God, it gives you many things to unlearn and costs you much more than just a lot of wasted money. The ONE who saved you (if you are in fact saved) is the only ONE who can sanctify and prepare you to serve HIM. Seminary is at its root, apostasy, a departing from God to mere sinful men. If you claim to be born again and yet run to men to prepare you, there should be great concern (Galatians 1:16-17). PLAIN PROOF: Today's apostate modern so-called "churches" become as they are – ichabod – by way of the jesuit-trained seminarian hirelings who drove them headlong into that apostasy. Seminiarian Apostasy Busted and Exposed!
"Come out of her, my people"
"And after these things I saw another angel come down from heaven, having great power; and the earth was lightened with his glory. 2 And he cried mightily with a strong voice, saying, Babylon the great is fallen, is fallen, and is become the habitation of devils, and the hold of every foul spirit, and a cage of every unclean and hateful bird. 3 For all nations have drunk of the wine of the wrath of her fornication, and the kings of the earth have committed fornication with her, and the merchants of the earth are waxed rich through the abundance of her delicacies. 4

And I heard another voice from heaven, saying, Come out of her, my people, that ye be not partakers of her sins, and that ye receive not of her plagues

. 5 For her sins have reached unto heaven, and God hath remembered her iniquities." Revelation 18:1-5
As we just read, there are devils that will consume and influence us if we remain in religion, refusing to "Come out of her." Coming out of Babylon means coming out of doing things the way the world, religion, and self does things. The LORD is going to destroy those who do not come out. Coming out from the flesh and turning to the LORD afresh to do things HIS way, is what God is calling us to.
The man who isn't warning isn't loving and isn't protecting Christ's sheep. Run from such a devil for he is part of the antichrist "conspiracy" against Christ! (Ezekiel 22:25-27) Such a man is completely unlike Christ and His prophets and apostles who repeatedly warned of false prophets and their heresies!
Those who come out at the beckoning of our LORD are dying to the old way and will be brought into fruitful fields never before possible in the old structure of tradition. They will experience resurrection blessings only possible through death and burial (John 12:23-25).
Seminaries train men to be hirelings, marketing savvy wolves who make merchandise of the people, and ecumenists (catholic colluders). The Savior trains men to die to self, lay down their lives, and follow Him – as He sends them to the cross and Pentecost (baptism with the Holy Spirit).
In the days of the LORD's prophet Elijah, the false ministry priesthood chose to tuck their feet and gain their provision and security "at Jezebel's table." Later they were all destroyed. Like Esau they traded their eternal souls for a bowl of soup – they forfeited God's blessings by trusting the flesh (Genesis 25; Jeremiah 17).
"Jezebel's Table"
"Now therefore send, and gather to me all Israel unto mount Carmel, and the prophets of Baal four hundred and fifty, and the prophets of the groves four hundred, which eat at Jezebel's table." 1 Kings 18:19
Eating at "Jezebel's table" represents trusting the religious system and structure to provide instead of trusting the LORD. These false prophets were hirelings who had the earthly comfort of a weekly paycheck yet at the expense of being in God's will and their own eternal souls. The Holy Ghost, through Elijah, calls us to repentance and truly fearing God:
"And Elijah came unto all the people, and said, How long halt ye between two opinions? if the LORD be God, follow him: but if Baal, then follow him. And the people answered him not a word." 1 Kings 18:21 
What will be your answer? Will you be one of the many false prophets that is destroyed or will you walk as did the prophet Elijah and all of God's true ministers?
Inevitably and as we see throughout Israel's history, what man touches and organizes becomes defiled and rebellious, blocking out the LORD. Ichabod. The LORD has departed. The removing of the candlestick! The world is in rebellion to the LORD and this includes all religion and structured denominations. The LORD is calling us to obedience and autonomy as we see in Acts.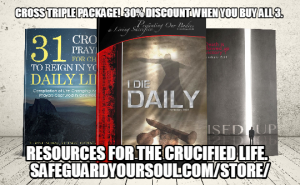 "Be ye not unequally yoked together with unbelievers: for what fellowship hath righteousness with unrighteousness? and what communion hath light with darkness? 15 And what concord hath Christ with Belial? or what part hath he that believeth with an infidel? 16 And what agreement hath the temple of God with idols? for ye are the temple of the living God; as God hath said, I will dwell in them, and walk in them; and I will be their God, and they shall be my people. 17 Wherefore come out from among them, and be ye separate, saith the Lord, and touch not the unclean thing; and I will receive you, 18 And will be a Father unto you, and ye shall be my sons and daughters, saith the Lord Almighty." 2 Corinthians 6:14-18
PRAYER: Father in Jesus' name, please strip us of all that hinders complete oneness and authenticity in JESUS (Jeremiah 1:10; John 17).
Are you called out of the LORD to serve?
IF a "church" isn't producing soul winners, it's being led by a wolf! (Ephesians 4:11-12)
How can a local assembly of believers produce soul winners when the hireling(s) leading them have no concern for Christ's Great Commission mandate to win souls?
It seems obvious that even godly men who put themselves into that old church structure and/or remain in it, remain in that old wine skin. By refusing to "Come out," they limit God and squander and greatly minimize their calling… The LORD is saying "Come out." 
"And no man putteth new wine into old bottles: else the new wine doth burst the bottles, and the wine is spilled, and the bottles will be marred: but new wine must be put into new bottles." Mark 2:22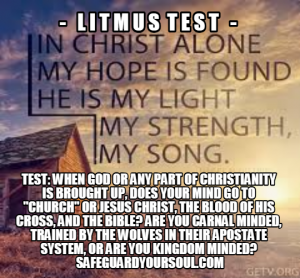 God cannot do more, do a fresh new work in your life unless you are willing and obedient to become His new wine skin or vessel unto honor (2 Timothy 2:20-21). Unless you choose to be willing and obedient to the LORD, you will remain trapped by the sins that withhold His good and blessed things from you.
Christ and the apostles were the salt and light every day, everywhere. They had no building. They went to the people as did all the disciples upon being scattered from Jerusalem during persecution. "They that were scattered abroad went everywhere preaching the word." (Acts 8:4)
Jesus' true disciples are crucified vessels who preach with His authority, unlike the lame leaders we have today (Matthew 7:28-29). True Gospel preaching rocks the world of those who hear it – it never coddles people in their sin. That's the work of wolves! Beware!
PASTORING is not occupying a physical building as a real estate manager while conducting Sunday circus "services"! By biblical definition and under the anointing of "the Great Shepherd of the sheep", PASTORING involves feeding, tending to, exhorting, correcting, encouraging, teaching, equipping, warning, and nourishing the sheep of Christ for whom He died and rose again from the dead (John 21:15-17; Hebrews 13:7, 17, 20). Hiding away in a physical building actually hinders a man from going out and about to the people who must be reached, you know like Jesus and His apostles did (Matthew 9:35-38; Acts 8:4, etc.). 
God has a much larger plan for His called-out elders than being in leadership in a physical building. His sphere is much more expansive, unrestrained, unencumbered by man's imposed borders and limits. If a physical building defines or determines a man's ministry, would that not be an indictment upon Christ and His twelve? Jesus and His apostles don't qualify as much if possessing real estate where man is king is a defining factor. None of them chose to have a building to minister out of. No, instead they went to the people and were free to be led by the Holy Spirit to the exact places and people whom God wanted to bless.
How can a local assembly of believers see the LORD add to the church when the hireling(s) leading them have no concern for Christ's Great Commission mandate to preach the whole Word of the Gospel which will result in the LORD saving souls? (Matthew 28:18-20; Mark 16:15-20)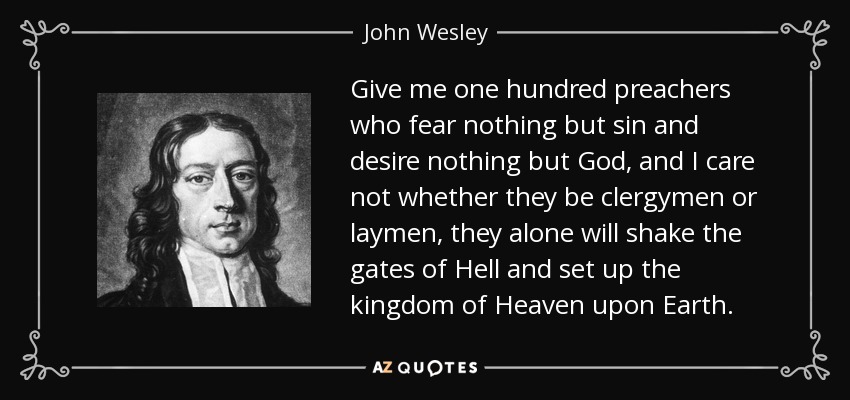 "Wash you, make you clean; put away the evil of your doings from before mine eyes; cease to do evil; 17 Learn to do well; seek judgment, relieve the oppressed, judge the fatherless, plead for the widow. 18 Come now, and let us reasontogether, saith the LORD: though your sins be as scarlet, they shall be as white as snow; though they be red like crimson, they shall be as wool. 19 If ye be willing and obedient, ye shall eat the good of the land: 20 But if ye refuse and rebel, ye shall be devoured with the sword: for the mouth of the LORD hath spoken it." Isaiah 1:16-20
"Your iniquities have turned away these things, and your sins have withholden good things from you." Jeremiah 5:25
"Yea, they turned back and tempted God, and limited the Holy One of Israel." Psalms 78:41
Abraham is our prime biblical example of faith. He had to leave the old to enter the new. Thank God he did! Will you?
"By faith Abraham, when he was called to go out into a place which he should after receive for an inheritance, obeyed; and he went out, not knowing whither he went. 9 By faith he sojourned in the land of promise, as in a strange country, dwelling in tabernacles with Isaac and Jacob, the heirs with him of the same promise: 10 For he looked for a city which hath foundations, whose builder and maker is God." Hebrews 11:8-11
Abraham did not even know the land God called him to existed. You can see until you believe and obey. God is your provider, your supplier, not man.
Prayer: Father, I come afresh to You right this moment in the name of Jesus Christ. Please forgive all my sins, namely the sin of stubbornness, pride, and unbelief. I ask You now LORD Jesus to cleanse me by Thy precious, perfect blood and grant a heart of flesh, taking away all hardened, stony places in my heart. Bless this heart you gave to believe You, always and to obey You at Your Word. I pray with David Jesus, that You will anoint me with Your fresh oil, the Holy Ghost, right now LORD. Increase my faith LORD Jesus, please. I love You Jesus and will from this moment forth, serve and obey You. In Jesus' name, amen.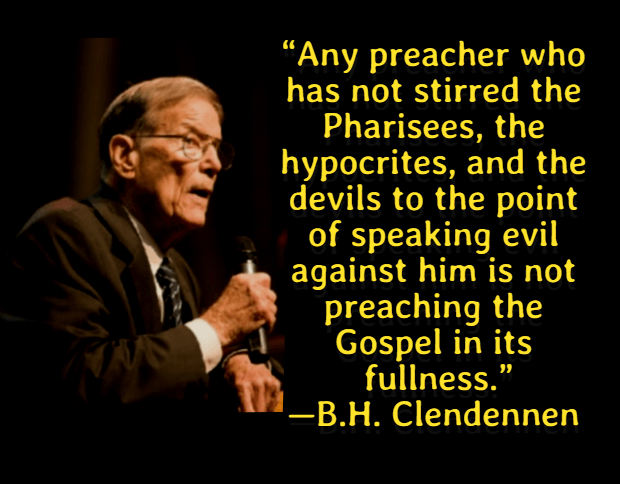 Satan's Seminaries: Following Paul by Denouncing all "Credentials" (Philippians 3)