2 Clear Proofs of Salvation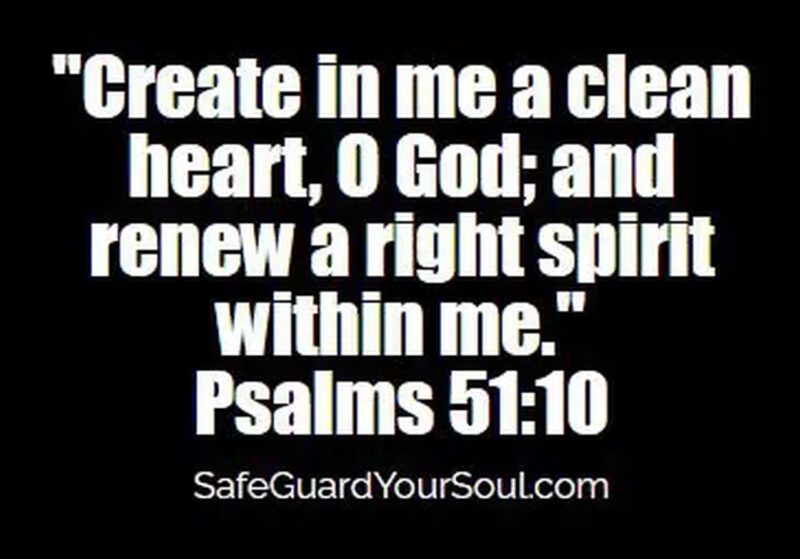 Two Clear Proofs of Salvation – Sending a Clear Signal that Jesus Christ is LORD!
Have you noticed that the most absurd hypocrisy and contradiction in existence is:
Someone who claims to be a believer in Jesus Christ and:
1) Doesn't fervently love others with God's love (Matt. 7:12; Jn. 13:35; 1 Jn. 4:7-8, 5:1, etc.)
AND/OR
2) Doesn't love God's written Word and even balks when it is spoken or brought out. This type person rebels against (doesn't obey) the divine precepts (Jn. 8:47; 14:21; Prov. 13:13)
Loving our neighbor is clear proof that we know and love God:
"We know that we have passed from death unto life, because we love the brethren. He that loveth not his brother abideth in death. Whosoever hateth his brother is a murderer: and ye know that no murderer hath eternal life abiding in him…Beloved, let us love one another: for love is of God; and every one that loveth is born of God, and knoweth God. He that loveth not knoweth not God; for God is love…Whosoever believeth that Jesus is the Christ is born of God: and every one that loveth him that begat loveth him also that is begotten of him." 1 John 3:14-15, 4:7-8, 5:1 
Loving God's Word is the clear indication that one loves God, otherwise he simply doesn't. Jesus made this crystal clear when speaking to outwardly religious people of all times:
"He that is of God heareth God's words: ye therefore hear them not, because ye are not of God." John 8:47 
So many in our day believe in vain that they are "of God" and yet they do not love their neighbor nor God's holy Word. This illustrates the delusional power of Satan over his children (2 Cor. 4:4). These are people who have not received the love of God's Word because they would rather worship themselves and pursue the fleeting riches of this temporary life. All this they do while maintaining an outward "form of godliness." Because they reject His lordship and truth, the LORD Himself has sent a spirit of delusion to deceive them and ultimately damn their souls in hell (2 Thess. 2:9-12).
"Even him, whose coming is after the working of Satan with all power and signs and lying wonders, And with all deceivableness of unrighteousness in them that perish; because they received not the love of the truth, that they might be saved. And for this cause God shall send them strong delusion, that they should believe a lie: That they all might be damned who believed not the truth, but had pleasure in unrighteousness." 2 Thessalonians 2:9-12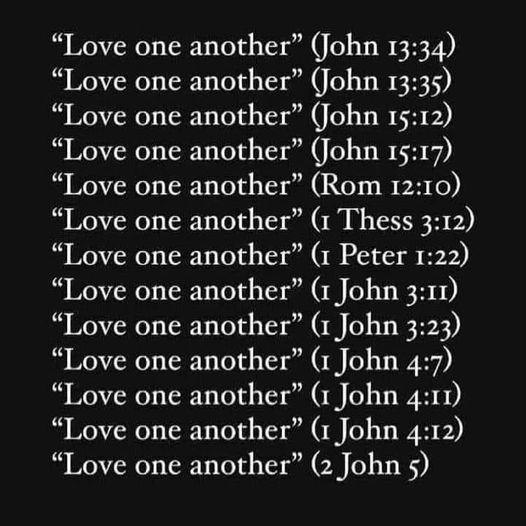 Jesus told us how to discern a life. He told us that we would know ourselves and others by the fruit of that persons life. If the fruit of persons life does not reflect a desire for His Word and love for His people, either that person has never been genuinely born again, or he was at one time saved and has since departed from the LORD by not continuing in His grace which is accessed through ongoing faith and repentance (Lk. 8:13,13:3,5; Rom. 5:1-2).
To some this may sounds harsh, yet this is God's Word. He made up the rules and we are to adhere to and state them without hesitation and unashamedly (Rom. 1:16; Eph. 4:15; 2 Tim. 4:2-5, etc.).
"Having obtained good proof that thy mind is fixed in God as upon an immovable rock, I loudly glorify [His name] that I have been thought worthy to behold thy blameless face which may I ever enjoy in God! I entreat thee, by the grace with which thou art clothed, to press forward in thy course, and to exhort all that they may be saved. Maintain thy position with all care, both in the flesh and spirit." (The Epistle of Ignatius to Polycarp 1:1)
Have you ever received a letter from someone you love? Remember the joy that fills the heart when receiving and reading a letter like that? You can't wait to open it and pour over every word. Right? This is how it is with the one who loves God who gave us His Letter, His Word. The man after God's own heart stated:
"The law of thy mouth is better unto me than thousands of gold and silver." Psalms 119:72
May the LORD Jesus Christ bless each of our hearts today with His holy grace, filling us with His love for His people and Word. Alleluia! Maranatha!
I am praying for you.
"God Is Love"
Sign up for free email devotional HERE… The Moments with My Master email devotional is sent out for the edification of the body of Christ.