"From that time many of his disciples went back, and walked no more with him. 67 Then said Jesus unto the twelve, Will ye also go away?" John 6:66-67 
WHERE O WHERE are we going to go if we depart from Jesus? …. does He, the eternal God and Creator of all things not hold the future of every living soul in His holy hand?
FB Meyer on John 6:60-71
"THE SIFTING OF JESUS' FOLLOWERS
Christ's pathetic question-Will ye also go away?-elicited from Peter a reply which proved that the inner meaning of His words had already broken upon their souls. 'Thy words give us and nourish within us the eternal life.'"
"Then said Jesus unto the twelve, Will ye also go away?" John 6:66-67
There are many today, who like the 5,000 who departed from Christ, leave when they hear the cross message – the divine command to be crucified with Christ. Jesus asks us today: "Will you allow He who authored your faith to finish it?"
"Behold, all souls are mine; as the soul of the father, so also the soul of the son is mine: the soul that sinneth, it shall die." Ezekiel 18:4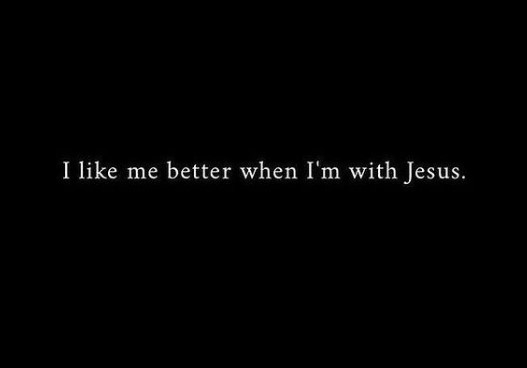 "Wherefore seeing we also are compassed about with so great a cloud of witnesses, let us lay aside every weight, and the sin which doth so easily beset us, and let us run with patience the race that is set before us, 2 Looking unto Jesus the author and finisher of our faith; who for the joy that was set before him endured the cross, despising the shame, and is set down at the right hand of the throne of God." Hebrews 12:1-2 
"If ye then be risen with Christ, seek those things which are above, where Christ sitteth on the right hand of God. 2 Set your affection on things above, not on things on the earth. 3 For ye are dead, and your life is hid with Christ in God. 4 When Christ, who is our life, shall appear, then shall ye also appear with him in glory." Colossians 3:1-4
"What shall we say then? Shall we continue in sin, that grace may abound? 2 God forbid. How shall we, that are dead to sin, live any longer therein? 3 Know ye not, that so many of us as were baptized into Jesus Christ were baptized into his death? 4 Therefore we are buried with him by baptism into death: that like as Christ was raised up from the dead by the glory of the Father, even so we also should walk in newness of life. 5 For if we have been planted together in the likeness of his death, we shall be also in the likeness of his resurrection:   6 knowing this, that our old man is crucified with him, that the body of sin might be destroyed, that henceforth we should not serve sin. 7 For he that is dead is freed from sin. 8 Now if we be dead with Christ, we believe that we shall also live with him: 9 knowing that Christ being raised from the dead dieth no more; death hath no more dominion over him. 10 For in that he died, he died unto sin once: but in that he liveth, he liveth unto God. 11 Likewise reckon ye also yourselves to be dead indeed unto sin, but alive unto God through Jesus Christ our Lord. 12 Let not sin therefore reign in your mortal body, that ye should obey it in the lusts thereof. 13 Neither yield ye your members as instruments of unrighteousness unto sin: but yield yourselves unto God, as those that are alive from the dead, and your members as instruments of righteousness unto God. 14 For sin shall not have dominion over you: for ye are not under the law, but under grace. 15 What then? shall we sin, because we are not under the law, but under grace? God forbid. 16 Know ye not, that to whom ye yield yourselves servants to obey, his servants ye are to whom ye obey; whether of sin unto death, or of obedience unto righteousness"? Romans 6:1-16
"In whom are hid all the treasures of wisdom and knowledge. 4 And this I say, lest any man should beguile you with enticing words. 5 For though I be absent in the flesh, yet am I with you in the spirit, joying and beholding your order, and the stedfastness of your faith in Christ.
6 As ye have therefore received Christ Jesus the Lord, so walk ye in him: 7 rooted and built up in him, and stablished in the faith, as ye have been taught, abounding therein with thanksgiving. 8 Beware lest any man spoil you through philosophy and vain deceit, after the tradition of men, after the rudiments of the world, and not after Christ. 9 For in him dwelleth all the fulness of the Godhead bodily. 10 And ye are complete in him, which is the head of all principality and power:" Colossians 2:3-10
The Gospel, the Resurrection of Christ
1Cor 15:1 Moreover, brethren, I declare unto you the gospel which I preached unto you, which also ye have received, and wherein ye stand;
1Cor 15:2 By which also ye are saved, if ye keep in memory what I preached unto you, unless ye have believed in vain.
1Cor 15:3 For I delivered unto you first of all that which I also received, how that Christ died for our sins according to the scriptures;
1Cor 15:4 And that he was buried, and that he rose again the third day according to the scriptures:
1Cor 15:5 And that he was seen of Cephas, then of the twelve:
1Cor 15:6 After that, he was seen of above five hundred brethren at once; of whom the greater part remain unto this present, but some are fallen asleep.
1Cor 15:7 After that, he was seen of James; then of all the apostles.
1Cor 15:8 And last of all he was seen of me also, as of one born out of due time.
God's Eyes are Scanning the Earth: What's He Looking for? [podcast]