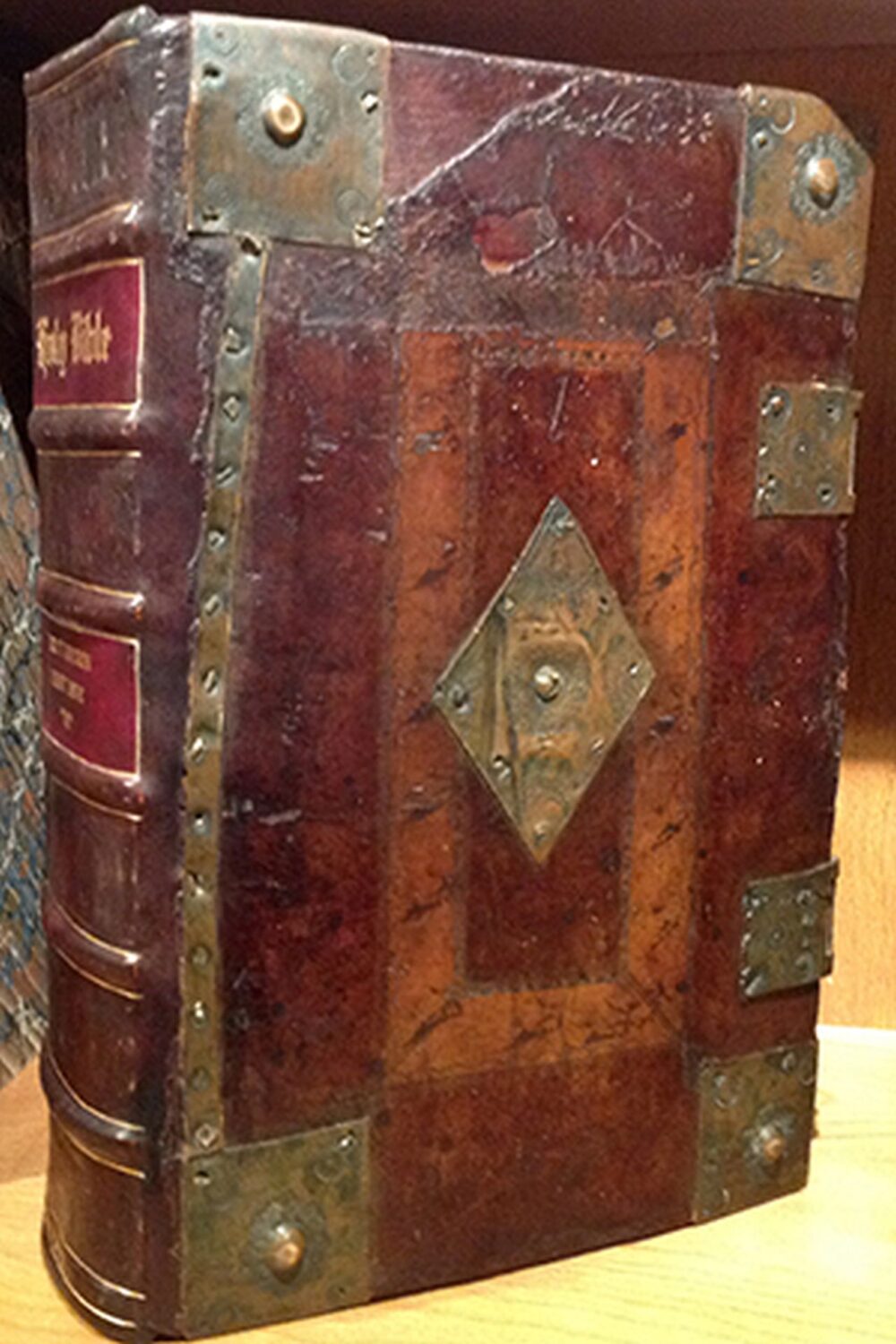 (from the front of the Gideon's Bible)
One disciple notes: "While reading from a Gideons Bible, I thought to pass along their preface. If the Scriptural mindedness behind this was actually heeded by Believers, repentance would follow, the compromised Church would again find itself victorious, and problems handled biblically among us as they came along."
Preface of Gideon's Bible
THE BIBLE contains the mind of God, the state of man, the way of salvation, the doom of sinners, and the happiness of believers. Its doctrines are holy, its precepts are binding, its histories are true, and its decisions are immutable. Read it to be wise, believe it to be safe, and practice it to be holy. It contains light to direct you, food to support you, and comfort to cheer you.
It is the traveler's map, the pilgrim's staff, the pilot's compass, the soldier's sword, and the Christian's charter. Here paradise is restored, Heaven opened, and the gates of hell disclosed.
CHRIST is its grand Subject, our good the design, and the glory of God its end.
It should fill the memory, rule the heart, and guide the feet. Read it slowly, frequently, and prayerfully. It is a mine of wealth, a paradise of glory, and a river of pleasure. It is given you in life, will be opened at the judgment, and be remembered forever. It involves the highest responsibility, will reward the greatest labor, and will condemn all who trifle its sacred contents.
"Study to shew thyself approved unto God, a workman that needeth not to be ashamed, rightly dividing the word of truth." 2 Timothy 2:15
The King James Bible of the English speaking peoples, is the fulfillment of the divine prophecy, promise of Psalms 12:6-7. Gary Blevins writes:
"The 'Rules to the Translators' of the AKJV of 1611 specified the previous six Texus Receptus Bibles be used, with the Bishop's Bible being primary and changed only when needed for correction (purification). So the AKJV was the seventh translation (purification) just as stated in Psalms 12:6-7. Of course I realize we still have God's Word preserved in the 1769 KJV updated as to spelling, etc."
Bible/Word of God | The King James Bible is the preserved Word of God for the English speaking people of the world. | Grace and Truth Bible School Modules
Preparation and training in God's Word. Begin experiencing Him more deeply today. Join the adventure as you embark upon seeking Him more diligently, drinking deep of the living waters of His Word. Find out more Here.
Do you want to get deeper into God's Word? If so, send a reply requesting the "Moments with My Master" email that is sent out to edify Christ's body.
The Bible Narrated | 100's of Podcasts Here.
How We Know the Bible is the only Holy Book on Planet Earth [podcast]
Esteeming the Words of His Mouth More than my Necessary Food [podcast]