SPEAK INTO THE HEART OF YOUR CHILD! [podcast]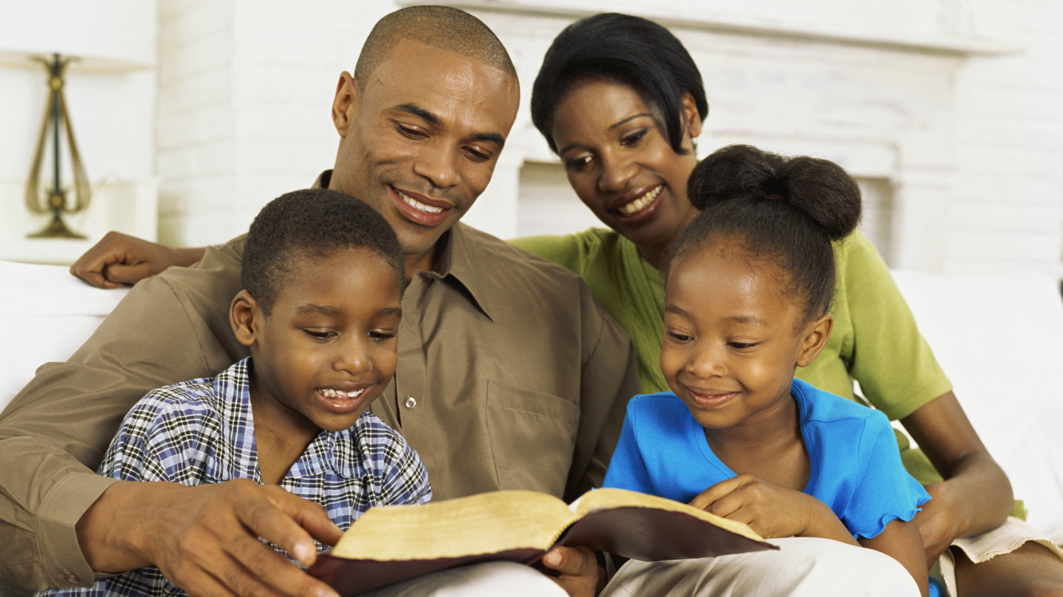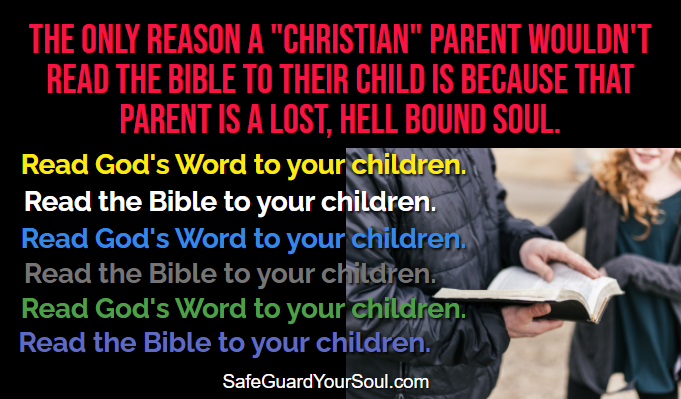 Notice that the Bible never instructs parents to "raise" their children but rather to "train" them. And training requires love, God's Word, repetition, care, and consistency, etc. (Proverbs 22:6).
"Train up a child in the way he should go: and when he is old, he will not depart from it." Proverbs 22:6
God gave you your children for you to train them up in His ways and not the government or anyone else. The LORD is holding you personally accountable. If you are not convicted deeply to instill His truth in love in your children, Jesus commands you to repent and be saved.
IF YOU ARE TOO "BUSY" TO TEACH YOUR PRECIOUS CHILDREN GOD'S WORD, IT'S BECAUSE YOU ARE A LOST SOUL IN NEED OF IMMEDIATE REPENTANCE.
"the father of a fool hath no joy." … If your child is a fool, he's a reflection of his daddy, his mother.
"He that begetteth a fool doeth it to his sorrow: and the father of a fool hath no joy." Proverbs 17:21
Use the King James Bible when you teach your children. Here's why: Fake "bibles" Exposed
Those who don't train their children in the Word of God prove themselves to be lost souls! Repent now sinner. Does your child know God's Word? Yes or no?
What Scripture are you instilling in your child this week?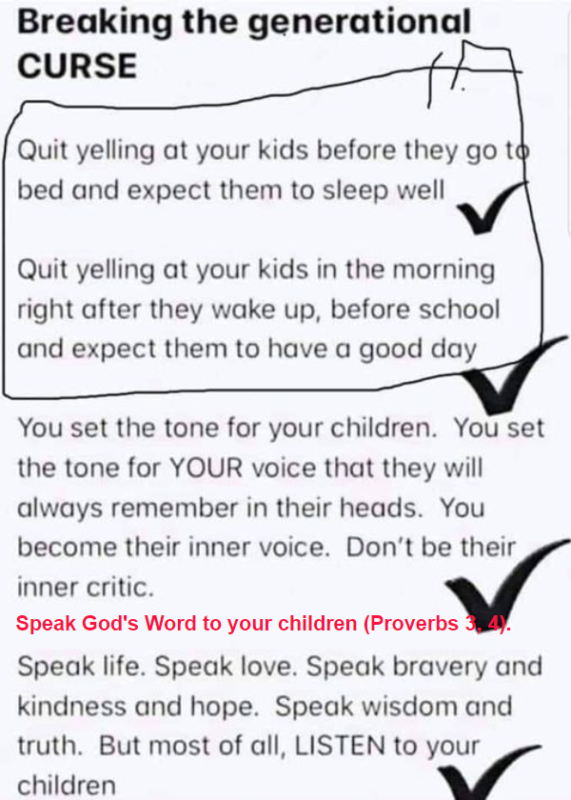 Some parents are so busy doing chores for their children, they never stop and SPEAK INTO THE HEART OF THEIR CHILD! This shows a great lack of wisdom. Stop it now please!
Your children need the spoken wisdom of God from their father and mother.
God's Word commands you to "TRAIN UP" your children and not just provide food and clothing and shelter for them (Proverbs 22:6). Nothing replaces the SPOKEN word, the wisdom of the loving, godly parent being sown into the hearts of their children!
There are incalculable adults who suffered this deprivation at the hands of their parents and who are undone in many ways due to this sinfully induced deficiency.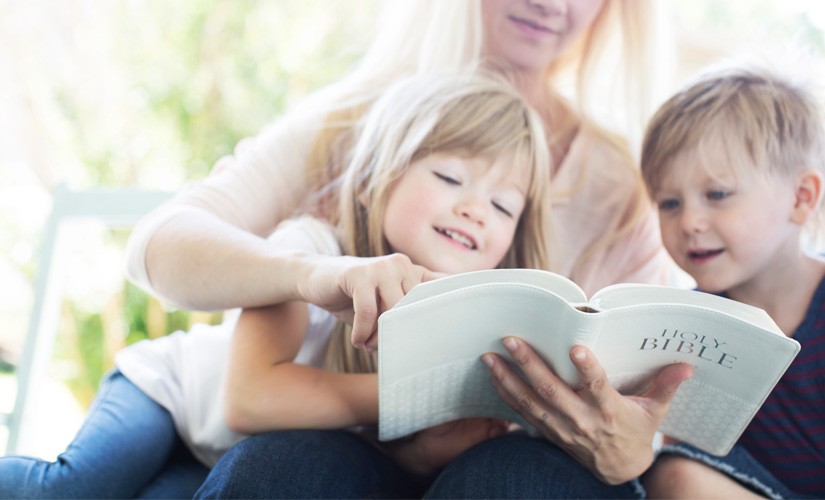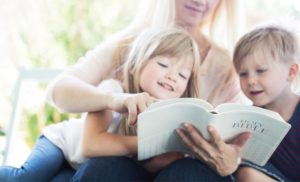 Check out what Lemuel's beloved, God fearing mother spoke into His heart …  
Proverbs 31
Pro 31:1 The words of king Lemuel, the prophecy that HIS MOTHER TAUGHT HIM.
Pro 31:2 What, my son? and what, the son of my womb? and what, the son of my vows?
Pro 31:3 Give not thy strength unto women, nor thy ways to that which destroyeth kings.
Pro 31:4 It is not for kings, O Lemuel, it is not for kings to drink wine; nor for princes strong drink: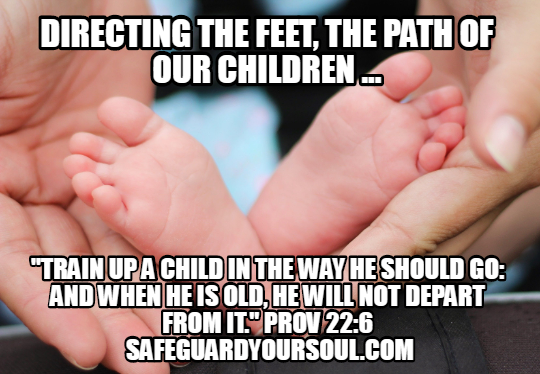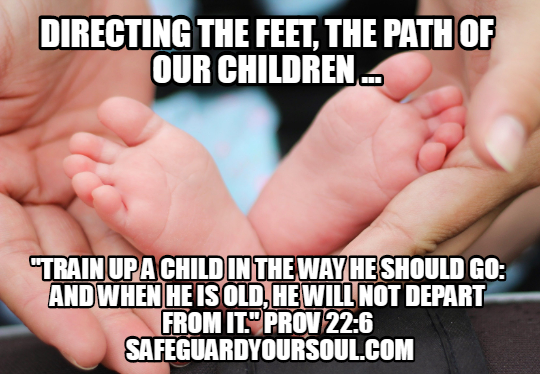 Pro 31:5 Lest they drink, and forget the law, and pervert the judgment of any of the afflicted.
Pro 31:6 Give strong drink unto him that is ready to perish, and wine unto those that be of heavy hearts.
Pro 31:7 Let him drink, and forget his poverty, and remember his misery no more.
Pro 31:8 Open thy mouth for the dumb in the cause of all such as are appointed to destruction.
Pro 31:9 Open thy mouth, judge righteously, and plead the cause of the poor and needy.
By verbalizing wisdom into the hearts and minds of your children, you are setting them up for success, you are assertively inducing wise truths, thoughts, into their minds to guide their thinking for the remainder of their lives. And, nothing is more important to speak into the hearing of your children than the Bible – the King James Bible (for the English speaking peoples).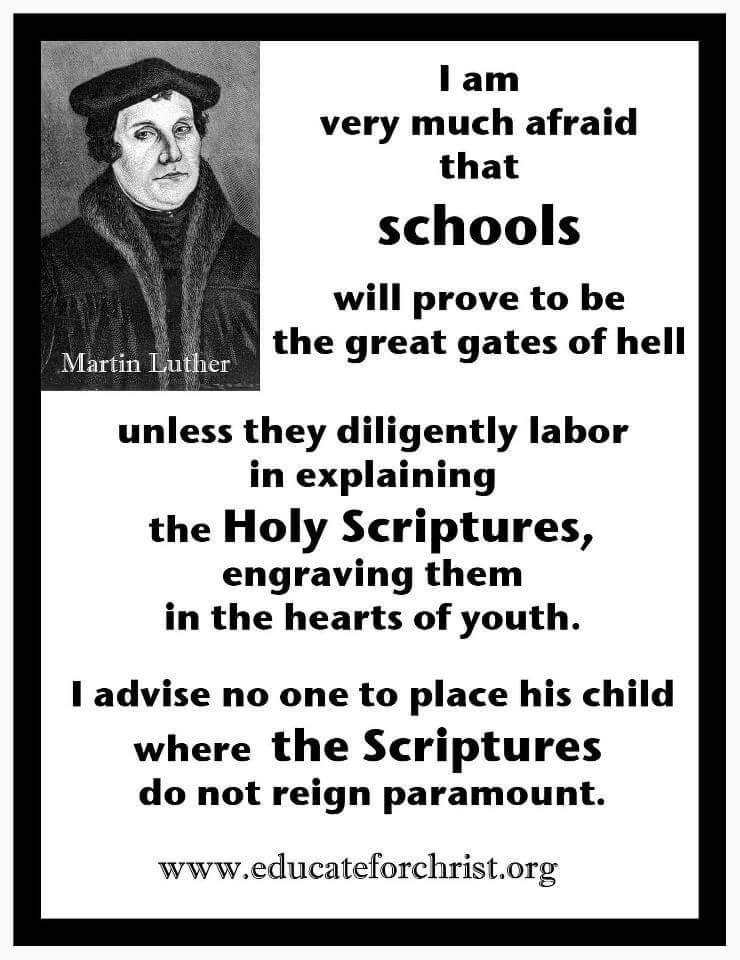 "This book of the law shall not depart out of thy mouth; but thou shalt meditate therein day and night, that thou mayest observe to do according to all that is written therein: for then thou shalt make thy way prosperous, and then thou shalt have good success." Joshua 1:8
Looking for a place to start? Proverbs and Psalms. When my son was young, I'd constantly, joyfully, creatively, and consistently read Proverbs to him.
Proverbs 4 is the record of a God fearing, wise father speaking into the ears of his beloved children. Follow this …
A Father's Wise Instruction
Pro 4:1  Hear, ye children, the instruction of a father, and attend to know understanding. 
Pro 4:2  For I give you good doctrine, forsake ye not my law. 
Pro 4:3  For I was my father's son, tender and only beloved in the sight of my mother. 
Pro 4:4  He taught me also, and said unto me, Let thine heart retain my words: keep my commandments, and live.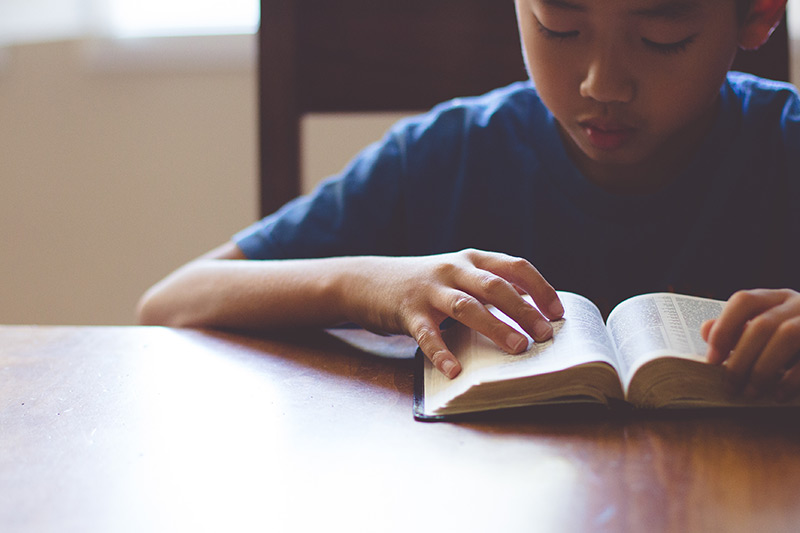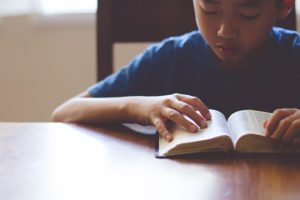 Pro 4:5  Get wisdom, get understanding: forget it not; neither decline from the words of my mouth. 
Pro 4:6  Forsake her not, and she shall preserve thee: love her, and she shall keep thee. 
Pro 4:7  Wisdom is the principal thing; therefore get wisdom: and with all thy getting get understanding. 
Pro 4:8  Exalt her, and she shall promote thee: she shall bring thee to honour, when thou dost embrace her. 
Pro 4:9  She shall give to thine head an ornament of grace: a crown of glory shall she deliver to thee. 
Pro 4:10  Hear, O my son, and receive my sayings; and the years of thy life shall be many. 
Pro 4:11  I have taught thee in the way of wisdom; I have led thee in right paths. 
Pro 4:12  When thou goest, thy steps shall not be straitened; and when thou runnest, thou shalt not stumble. 
Pro 4:13  Take fast hold of instruction; let her not go: keep her; for she is thy life. 
Pro 4:14  Enter not into the path of the wicked, and go not in the way of evil men. 
Pro 4:15  Avoid it, pass not by it, turn from it, and pass away. 
Pro 4:16  For they sleep not, except they have done mischief; and their sleep is taken away, unless they cause some to fall. 
Pro 4:17  For they eat the bread of wickedness, and drink the wine of violence. 
Pro 4:18  But the path of the just is as the shining light, that shineth more and more unto the perfect day. 
Pro 4:19  The way of the wicked is as darkness: they know not at what they stumble. 
Pro 4:20  My son, attend to my words; incline thine ear unto my sayings. 
Pro 4:21  Let them not depart from thine eyes; keep them in the midst of thine heart.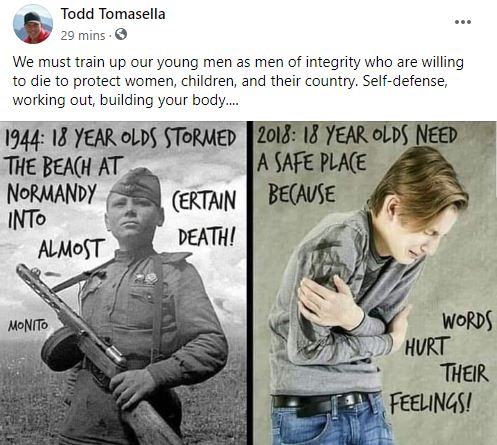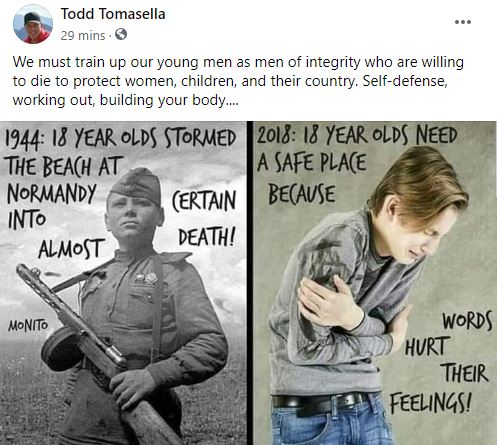 Pro 4:22  For they are life unto those that find them, and health to all their flesh. 
Pro 4:23  Keep thy heart with all diligence; for out of it are the issues of life. 
Pro 4:24  Put away from thee a froward mouth, and perverse lips put far from thee. 
Pro 4:25  Let thine eyes look right on, and let thine eyelids look straight before thee. 
Pro 4:26  Ponder the path of thy feet, and let all thy ways be established. 
Pro 4:27  Turn not to the right hand nor to the left: remove thy foot from evil. 
Parenting and the Eternal Destiny of Your Child [podcast]
Our Sin Should Lay Is at His Feet [podcast]