Preacher Viciously Attacked for Speaking the Truth! [podcast]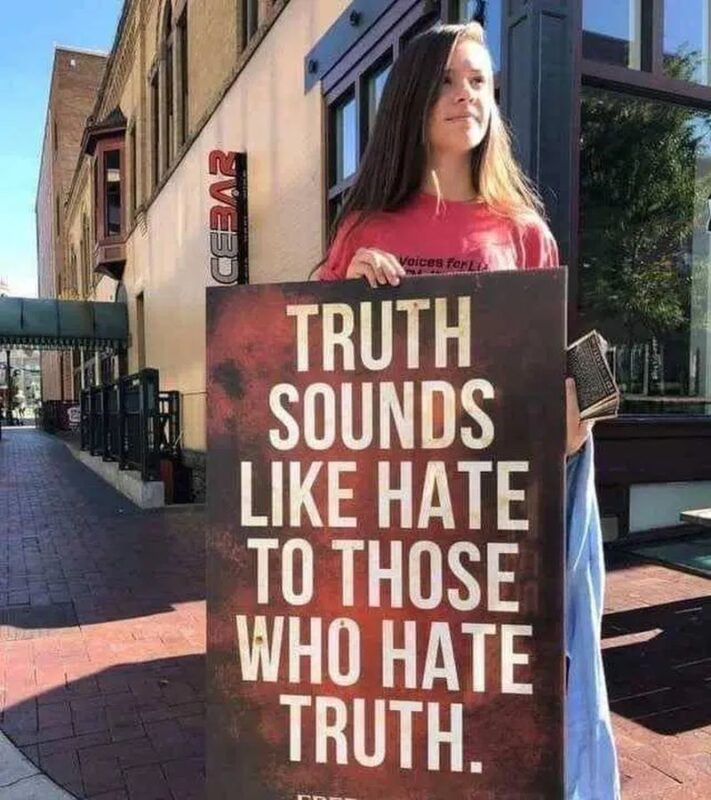 There's no doubt that every Christian sins and yet, does that mean we have the approval of God to continue in that sin? Does the LORD require that we confess all sin to Him in repentance?
IMAGINE people who claim to be following Jesus attacking you for exhorting them USING Scripture to rid their lives of all sin (2 Corinthians 7:1; 2 Timothy 4:2-4; Titus 2:14; 2 Peter 3:10-14; Revelation 19:7-8; Titus 1:16; 1 John 2:4; Ephesians 5:25-27; Ezekiel 18:30; Isaiah 30:9-10, etc.).
"Looking unto Jesus", "striving against sin", seeking to "Be ye holy" is not works salvation, it's the obedient expression of love to the LORD for all who love Him, truly (John 14:15, 21; 15:14; Hebrews 12:1-4; 1 John 2:3-6; 3:1-10, etc.). All others are Cainish counterfeits who do things their own way and not God's. Hell awaits (Mark 9:43-49 KJB; Titus 1:16).
"But as he which hath called you is holy, so be ye holy in all manner of conversation; 16 Because it is written, Be ye holy; for I am holy." 1 Peter 1:15-16
Notice carefully how the word "IF" is used here and not "when" – because God tells us here and elsewhere to sin not. It's always a choice and it always bring forth the fruit of death (Romans 6:23; James 1:13-15). Those who speak and act as if they HAVE to sin, they are relegated to a life of falling into sin, are apostate. Apparently, some of these who argue to justify sinning have never been born again and so have never tasted the power of Christ to overcome sin. Now, watch this closely and please share:
"My little children, these things write I unto you, that ye SIN NOT. And IFFFF any man sin, we have an advocate with the Father, Jesus Christ the righteous:" 1 John 2:1
"If" clearly denotes a choice. The fact that God didn't use the word "when" here is further proof that the LORD has set before His own people "life and death, blessing and cursing: therefore choose life, that both thou and thy seed may live." (Deuteronomy 30:19). And what ever we sow we shall reap (Galatians 6:7-8).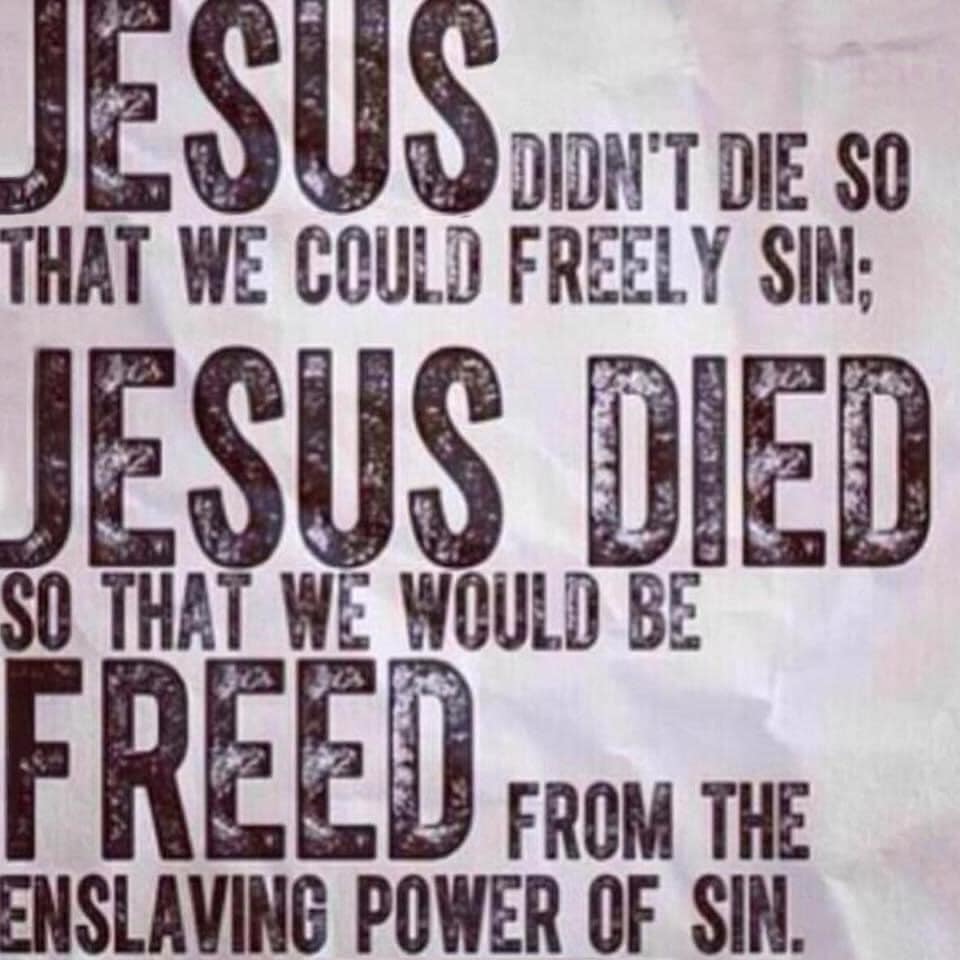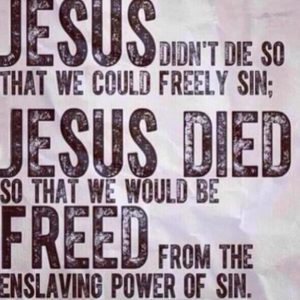 The true disciple is not sinless perfection and yet, he is honest about his sin and relentless in the fight, as he fights the good fight of faith to be an overcomer of anything and all that displeases his LORD and Savior (Ecclesiastes 7:20; Romans 7; 2 Corinthians 7:1; Galatians 2:20; 5:16-24; Revelation 2:26, etc.). Such a man does not make an excuse for sin nor hide behind a heresy to justify his sin (Proverbs 28:13). No, rather he confesses his sins, is broken when he fails, and cries out to the LORD in fasting, prayer, and obedience, taking full account for his transgressions, never attempting to cover them (Psalms 32:5; 38:18; Proverbs 28:13; Joel 2:12; Hosea 10:12; 14:1-2; 1 John 1:6-2:2; Revelation 3:19, etc.). There is a "good fight" to "fight" that was set in array the moment Jesus saved you. The battle rages daily for the rulership of your life, a strategic battle for our hearts, minds, bodies, lives (1 Timothy 6:12).
"Fight the good fight of faith, lay hold on eternal life, whereunto thou art also called, and hast professed a good profession before many witnesses." 1 Timothy 6:12
All who are saved and don't "fight" to the end of their life, will lose, by choice. Like it or not – you are in a battle for your eternal soul. Satan seeks to regain what he lost while Jesus keeps His children and they "abide", that is, remain and continue with Him to the end of their earthly life (Matthew 10:22; 24:13; John 15:6; Hebrews 3:6, 12-15; 10:26-39; 1 Peter 1:5; 2 Peter 2:20-22; Revelation 2-3, etc.).
"To them who by patient continuance in well doing seek for glory and honour and immortality, eternal life:" Romans 2:7
"And let us not be weary in well doing: for in due season we shall reap, if we faint not." Galatians 6:9
God
expects our obedience to Him (John 14:15). Obeying God proves we love Him (John 15:14).
"If ye love me, keep my commandments … He that hath my commandments, and keepeth them, he it is that loveth me." John 14:15, 21
The Attack
When people don't like what God's Word states, they will attack the mere messenger as if that changes the truth. Not. And, they heap judgment on themselves by doing so (Matthew 7:1-5; James 2:13). 
If you aren't flipping apple carts, you are not a man of truth (Matthew 21; John 2).
This disciple was recently viciously attacked by two Calvinists, God be praised (Matthew 5:10-12; Acts 4:29-31, etc.). Martin Luther said he never preached so good as when he war furious, at the wicked and their heresies that is. The apostle Paul responded to the lies of the enemies of Christ and penned doctrine as he did. See the book of First Corinthians where Paul is addressing falsehoods, responding by establishing the truth.
Are you being slandered, persecuted for communicating the truth, for earnestly contending for the faith once delivered to the saints? (Jude 3-4) "Rejoice" in that days says our LORD Jesus! (Matthew 5:10-12; Luke 6:22-24; 1 Peter 4:12-14, etc.)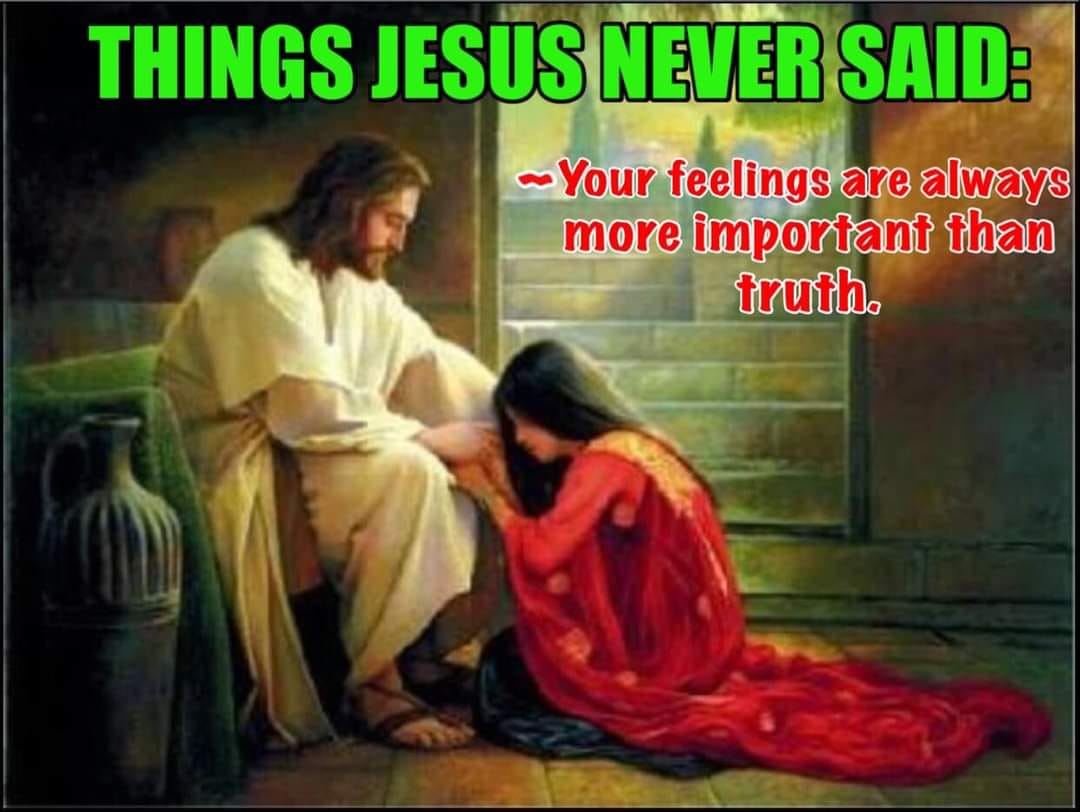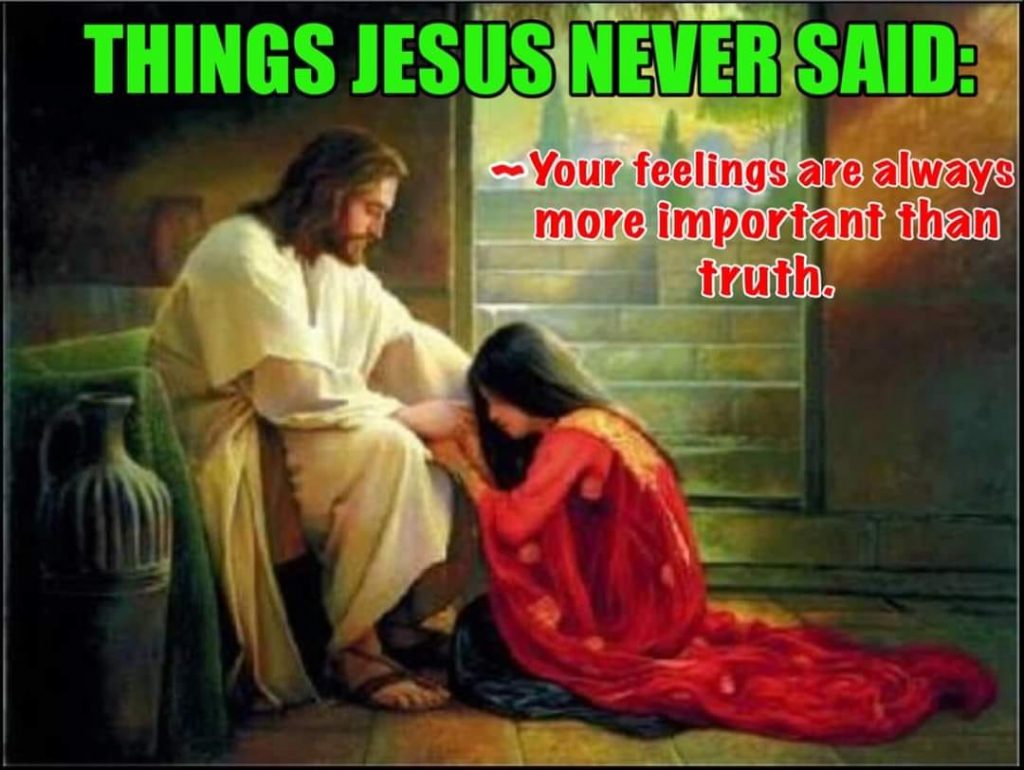 WHAT happens when you hold to the Bible truth that God expects and requires us to repent as needed and confess all sin…. is that people who refuse to repent, people who love their darkness rather than light, will then launch a personal attack on you…. as if that changes God's Word or mind. SMH (Proverbs 28:13; John 3:19-21; 2 Corinthians 7:1; 1 Peter 1:15-16; 1 John 1:9, etc.). Oh and they will call you a false teacher who teaches "works salvation."
So, let me get this straight…. these lawless grace-perverters are claiming that simply obeying Jesus, participating in a relationship with Him on His stated terms, is "works salvation"? Delusional!
Recently, a guy accused me of holding to catholic doctrine because I simple gave him SCRIPTURE that clearly reveals our own personal responsibility to be honest with God, namely with any sin we've committed – by returning to Him (repentance) and confessing that sin (Proverbs 28:13; 1 John 1:9, etc). It's more than obvious that this man's issue is with God, not little ole me (Proverbs 29:26).
WHEN you are persecuted by counterfeits for "holding forth the word of life", it becomes more than obvious that your attacker's issue is with God, not you (Philippians 2:16; Proverbs 29:26). They "love(d) darkness rather than light, because their deeds were evil" and so we know they primarily oppose the LORD, not you (John 3:19-21).
"Every man's judgment cometh from the LORD." Proverbs 29:26
The OSAS/Eternal Security counterfeit wants salvation to be a one and done because he refuses to truly repent, lay down his life – lose his life – in this fleeting world, and become personally accountable to the LORD for every thought, word, and deed in his life. When shown Bible Scriptures which clearly reveal that God requires that all those He saves to "endure to the end" of their lives with Him, the counterfeit will explode (Matthew 10:22; 24:13; Colossians 1:23; Hebrews 3:6, 12-14; 10:26-39; 2 Peter 2:20-22, etc.). This is when they viciously attack the mere messenger.
Continuing to the End of Our Lives on this Earth "in the Doctrine of Christ"
"Whosoever transgresseth, and abideth (remains) not in the doctrine of Christ, hath not God. He that abideth (continues) in the doctrine of Christ, he hath both the Father and the Son." 2 John 9
Attacking the mere messenger of GOD's message is not going to help your cause but only prolong in and bring more judgment upon your own head. If you don't choose to love, believe, and walk in the truth of God – between Genesis and Revelation – you are being turned over by God to a "strong delusion." (2 Thessalonians 2:9-12)
"Am I therefore become your enemy, because I tell you the truth?" Galatians 4:16
True disciples of Jesus are to "earnestly contend for the faith once delivered to the saints" (Jude 3)
"knowing that I am set for the defence of the gospel." Philippians 1:17
Notice in this glorious Philippians 1 passage below how verse 29 marries together believing and suffering for Christ are integrally intertwined, inseparable, part and parcel with the original Gospel.
"Only let your conversation be as it becometh the gospel of Christ: that whether I come and see you, or else be absent, I may hear of your affairs, that ye stand fast in one spirit, with one mind striving together for the faith of the gospel; 28 And in nothing terrified by your adversaries: which is to them an evident token of perdition, but to you of salvation, and that of God. 29 For unto you it is given in the behalf of Christ, not only to believe on him, but also to suffer for his sake; 30 Having the same conflict which ye saw in me, and now hear to be in me." Philippians 1:27-30
Here's why people attack the truth of God and those who communicate it
"And this is the condemnation, that light is come into the world, and men loved darkness rather than light, because their deeds were evil. 20 For every one that doeth evil hateth the light, neither cometh to the light, lest his deeds should be reproved. 21 But he that doeth truth cometh to the light, that his deeds may be made manifest, that they are wrought in God." John 3:19-21
Notice how when some can't get you to agree with the lie that we as God's people, bought by Christ's blood, must live in sin, are helpless to overcome it…. when they won't repent of this perversion of grace, when shown in Scripture that God requires us to "Be ye holy" as He is holy, they then turn again like a swine and stab you, blame you for being a "works based" person or a legalist (Matthew 7:6). When they can't get you to agree to their compromise with sin, they attack you as teaching "sinless perfectionism" which is another error. There's no doubt we all sin and yet, it's 100% our fault and it's never necessary because God ALWAYS and through Christ has and does give us "a way to escape." (1 Corinthians 10:13) So we must repent and confess our sins (1 John 1:3-2:1, etc.).
Holy Scripture gives no excuse for living in sin and it promises that all who do will be damned.
It Doesn't Matter if You Don't Like it Because You Didn't Make Up the Rules! – the One Who Died for You Did!
Those who balk at and ignore that Jesus says you MUST "endure to the end" to be "saved" into eternal glory, simply do not love Him (Matthew 10:22; 24:13, etc.). Jesus is not worth their life. They were worth His life which He gave for them on the cross, yet the Son of God is not worth giving up their own life in this fleeting world. Counterfeits. These are the frauds who hide behind the eternal security sham.
"So likewise, whosoever he be of you that forsaketh not all that he hath, he cannot be my disciple." Luke 14:33  
Many in our midst refuse to truly repent and therefore make excuse for their sinning instead of getting honest and confessing and forsaking sin (Proverbs 28:13). These counterfeits then attack those who hold to the Word of God on this matter. What they do is isolate a verse or two while ignoring the Bible verses that contradict what their evil hearts want to be true (2 Timothy 4:3).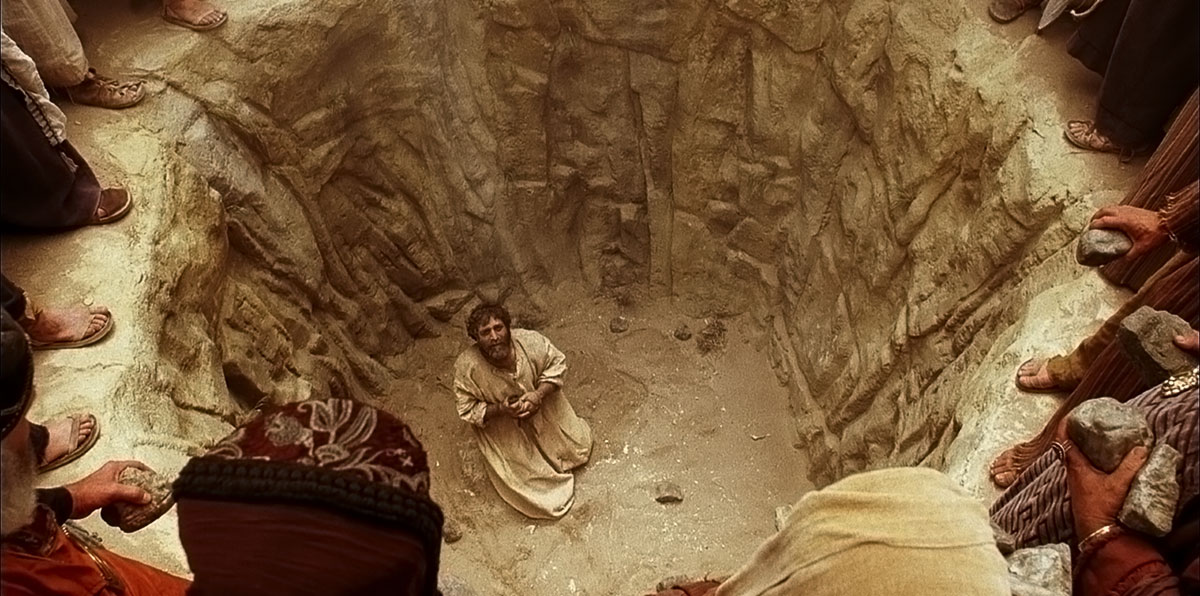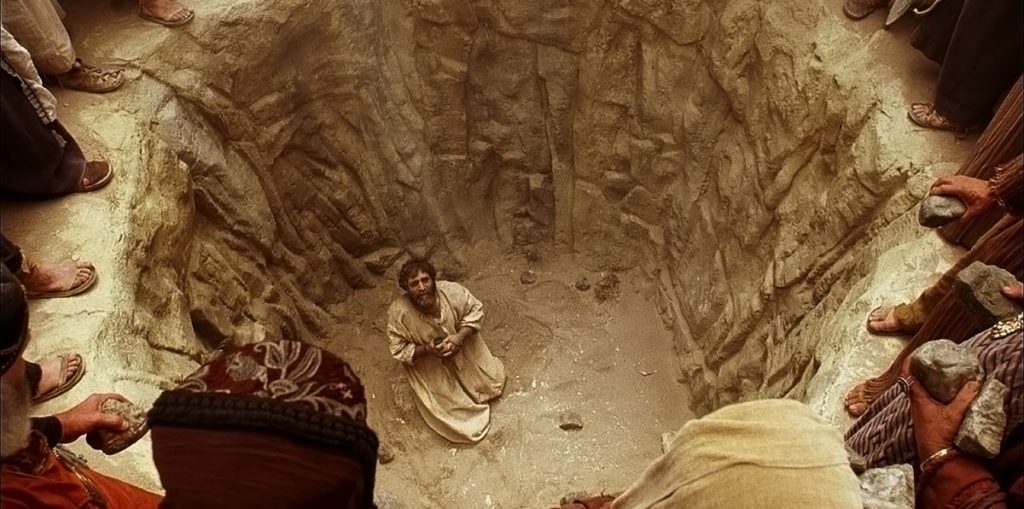 "Ye stiffnecked and uncircumcised in heart and ears, ye do always resist the Holy Ghost: as your fathers did, so do ye. 52 Which of the prophets have not your fathers persecuted? and they have slain them which shewed before of the coming of the Just One; of whom ye have been now the betrayers and murderers: 53 Who have received the law by the disposition of angels, and have not kept it. 54 When they heard these things, they were cut to the heart, and they gnashed on him with their teeth. … 57 Then they cried out with a loud voice, and stopped their ears, and ran upon him with one accord, 58 And cast him out of the city, and stoned him: and the witnesses laid down their clothes at a young man's feet, whose name was Saul." Acts 7:51-54
When Stephen preached the truth of God, a group of Jewish religionists were extremely and demonically enraged and murdered him (Acts 7:51-58). Today the mere professors among us will character assassinate you which is hatred which is murder in God's eyes (Luke 6:22-24; 1 John 3:14-15, etc.). Many who believe OSAS/eternal security and calvinism will do anything except take personal responsibility for their thoughts and lives before the Judge of their eternal soul who is "Holy, holy, holy" and commanded them to "be ye holy." (Isaiah 6:3; 1 Peter 1:15-16; Revelation 4:8, etc.). As was the case with Stephen's murderers, OSAS defenders become livid when confronted with Scriptures from God's Word which clearly convey the biblical reality that anyone who is going to be with Jesus in Heaven, must repent and receive Jesus and be born again – and endure in and abiding relationship with Christ to the end of their life (Matthew 10:22; 24:13; Colossians 1:23; Hebrews 3:6, 12-15; 10:26-39; 2 Peter 2:20-21, etc.). Those saved by Jesus are responsible to then engage in a love relationship with Him which will always lead to obedience (1 John 2:3-6; John 14:15; 15:14, etc.). Those who cling to this un-conditional eternal security falsehood will fight tooth and nail to defend this sham they hide behind and call you a works-based false teacher for speaking the whole of what Scripture says on the matter. Wear is as a badge of honor!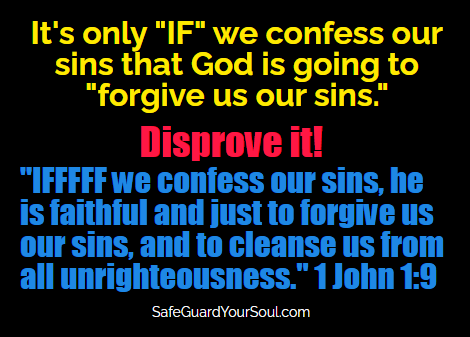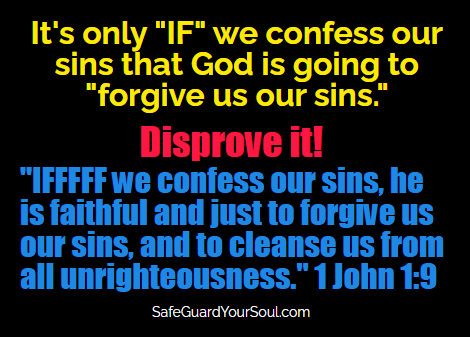 Questioners ask you questions in order to get themselves off the hook – to get the conviction of truth away from their conscience. And if you buy the package, if you take the bait, they will suck you in and devour you.
"Preach the word; be instant in season, out of season; reprove, rebuke, exhort with all longsuffering and doctrine. 3 For the time will come when they will not endure (hold themselves accountable to) sound doctrine; but after their own lusts shall they heap to themselves teachers, having itching ears; 4 And they shall turn away their ears from the truth, and shall be turned unto fables." 2 Timothy 4:2-4
GIVING GOD'S ANSWER AND NO OTHER: Beware that when God's Word is taught, those who are unrepentant will divert from the Word by asking you questions off of the WORD itself in order to divert the conviction from their unrepentant hearts. STAY with the Word – whether they like it or not. You owe no man an answer other than to give them what God says. Jesus tells us that such men are "NOT of God." And, that if they were "OF GOD" they'd be looking for and hearing HIS Word (John 8:47). Memorizing the words of Jesus recorded in John 8:47 will put your discernment on the top shelf. I underlined the 2 key phrases:
"He that is OF GOD heareth God's words: ye therefore hear them not, because ye are NOT OF GOD." John 8:47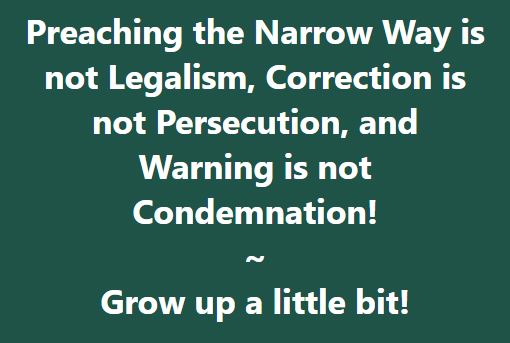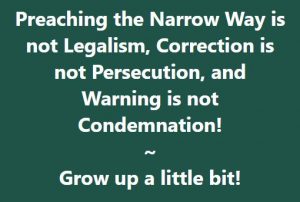 When you give rebels the answer of GOD from HIS WORD, they will attack you – the mere messenger. Their issue is with the LORD and not with you.
Isn't that exactly what the pharisees (false teachers) did to Jesus? (attack and crucify Him)
You see, unrepentant men do not like the answer God gives to their sin questions. They are looking only to justify their sin, not repent and confess it as the LORD requires (Proverbs 28:13). So their questions are aimed at finding a way to justify their sin – to justify their refusal to truly repent, lay down their lives in this fleeting world, and following Jesus for real. That's the crux of the matter.
"He that covereth his sins shall not prosper: but whoso confesseth and forsaketh them shall have mercy." Proverbs 28:13
Through the cross life – the death and burial of the self-life – He makes us holy, sets us apart to Himself. Notice in the verse below that "holiness" and "everlasting life" are inseparable (Hebrews 12:14). Read Romans 6.
How could any honest person read these words recorded in Romans 6 and believe the demonic lie of "one and done", also known as "once saved always saved" or "Eternal Security"?
"But now being made free from sin, and become servants to God, ye have your fruit unto HOLINESS, and the end EVERLASTING LIFE." Romans 6:22 
"Holiness" is essential to "everlasting life."
"Follow peace with all men, and holiness, without which no man shall see the Lord:" Hebrews 12:14
"A Christian leader's refusal to confront the demonic as a shepherd of God's children is an indicator of cowardice. Doctrines that deny the need for deliverance and the mandatory nature of spiritual warfare function as a pact of agreement with the powers of darkness to allow for the unhindered destruction of the lives of the children of God. Yeah I said it." -Daniel Duval
The true, Heaven-ready saint loves God supremely and never covers his sins by hiding behind a sin-justifying false teaching but always obediently confesses it to God and is cleansed.
"For the grace of God that bringeth salvation hath appeared to all men, 12 Teaching us that, denying ungodliness and worldly lusts, we should live soberly, righteously, and godly, in this present world; 13 Looking for that blessed hope, and the glorious appearing of the great God and our Saviour Jesus Christ; 14 Who gave himself for us, that he might redeem us from all iniquity, and purify unto himself a peculiar people, zealous of good works." Titus 2:11-14 

"And every man that hath this hope (the return of Christ) in him purifieth himself, even as he is pure. 4 Whosoever committeth sin transgresseth also the law: for sin is the transgression of the law. 5 And ye know that he was manifested to take away our sins; and in him is no sin. 6 Whosoever abideth in him sinneth not: whosoever sinneth hath not seen him, neither known him. 7 Little children, let no man deceive you: he that doeth righteousness is righteous, even as he is righteous. 8 He that committeth sin is of the devil; for the devil sinneth from the beginning. For this purpose the Son of God was manifested, that he might destroy the works of the devil. 9 Whosoever is born of God doth not commit sin; for his seed remaineth in him: and he cannot sin, because he is born of God. 10 In this the children of God are manifest, and the children of the devil: whosoever doeth not righteousness is not of God, neither he that loveth not his brother." 1 John 3:3-10
"For there is not a just man upon earth, that doeth good, and sinneth not." Ecclesiastes 7:20
Though all may stumble into sin (always of their own choice), those who will remain in Christ must re-turn, repent, and confess all sin (1 John 1:9).
"Having therefore these promises, dearly beloved, let us cleanse ourselves from all filthiness of the flesh and spirit, perfecting holiness in the fear of God." 2 Corinthians 7:1
Only the LORD makes the victory possible (Zechariah 4:6). No one overcomes by accident. Those who love the LORD, truly, not just in mere profession, will seek Him diligently and obey Him and brought into His victory by Him (Matthew 7:21; 22:37-39; Titus 1:6; 1 John 2:3-6; Revelation 2-3, etc.). The disciple must truly repent and cease all excuses for the sin that displeases God and walk as "MORE than conquerors through him that loved us." (Romans 8:1, 5-6, 13-14; 37, etc.)
Jesus came from Heaven to earth and successfully confronted evil, sin, death, and the devil by going to the cross and defeating them! (Colossians 2:14-15; Hebrews 2:14-15; 1 John 3:8). In Christ, with Christ, we defeat death by dying, laying down our lives (Hebrews 2:14-15). And Jesus, who conquered death, hell, sin, Satan, and the grave, sends us to the cross – co-death with Him – to defeat all sin and Satan also (Luke 9:23-24; Romans 6; 8:29, 37; 2 Corinthians 4:10-12, etc.). His precious blood alone atoned for our sins (the positional) and yet to enforce that victory in defeating sin and Satan in our daily lives, there must be the cross life (the practical).
Sin cannot be justified or covered. It must be acknowledged and confessed in true repentance.
"What shall we say then? Shall we continue in sin, that grace may abound? 2 God forbid. How shall we, that are dead to sin, live any longer therein?" Romans 6:1-2
"ALL your transgressions"
"Therefore I will judge you, O house of Israel, every one according to his ways, saith the Lord GOD. Repent, and turn yourselves from all your transgressions; so iniquity shall not be your ruin." Ezekiel 18:30
"With ALL your heart"
"Therefore also now, saith the LORD, turn ye even to me with all your heart, and with fasting, and with weeping, and with mourning:" Joel 2:12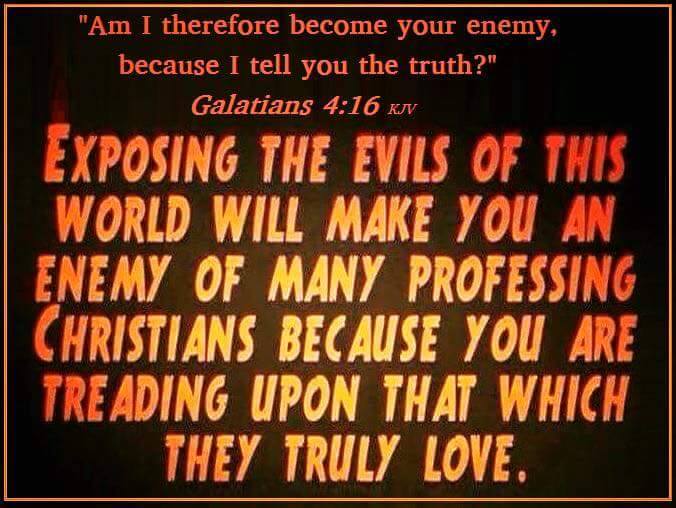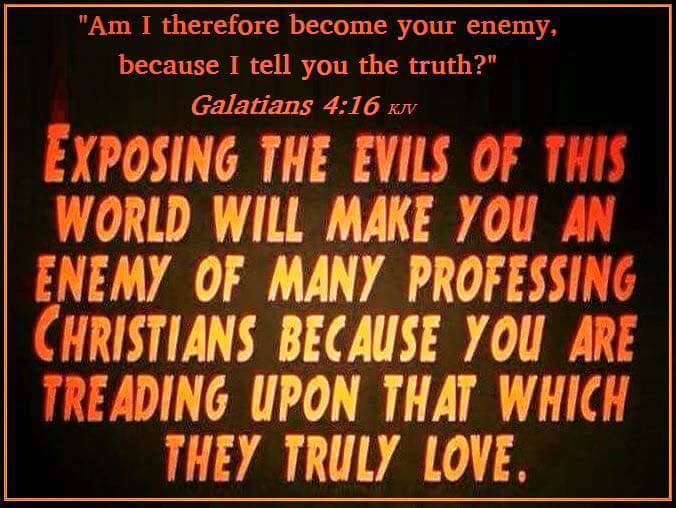 "Cleanse your hands"
"But he giveth more grace. Wherefore he saith, God resisteth (sets Himself against) the proud, but giveth grace unto the humble. 7 Submit yourselves therefore to God. Resist the devil, and he will flee from you. 8 Draw nigh to God, and he will draw nigh to you. Cleanse your hands, ye sinners; and purify your hearts, ye double minded. 9 Be afflicted, and mourn, and weep: let your laughter be turned to mourning, and your joy to heaviness. 10 Humble yourselves in the sight of the Lord, and he shall lift you up." James 4:6-10
Keeping His "works unto the end"
"And he that overcometh, and keepeth my works unto the end, to him will I give power over the nations:" Revelation 2:26
No one overcomes by accident. The disciple must truly repent and cease all excuses for the sin that displeases God and walk as "MORE than conquerors through him that loved us." (Romans 8:1, 5-6, 13-14; 37, etc.)
Mere professors who deny the LORD the headship of their lives.
"They profess that they know God; but in works they deny him, being abominable, and disobedient, and unto every good work reprobate." Titus 1:16 
Who is the Final Divine Authority?
"Let GOD be true and EVERY man a liar." Romans 3:4
What direction do true disciples of Christ follow?
"Thy word is a lamp unto my feet, and a light unto my path." Psalms 119:105
Give God's answer and no other. You owe no one an answer to anything else, except what God says about it.
"But sanctify the Lord God in your hearts: and be ready always to give an answer to every man that asketh you a reason of the hope that is in you with meekness and fear:" 1 Peter 3:15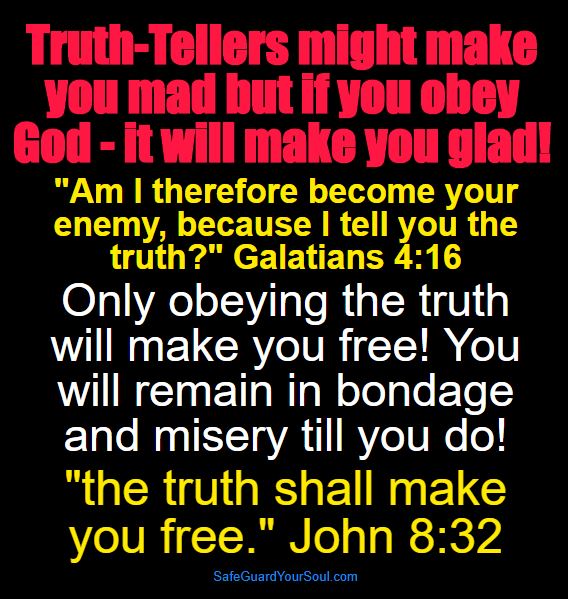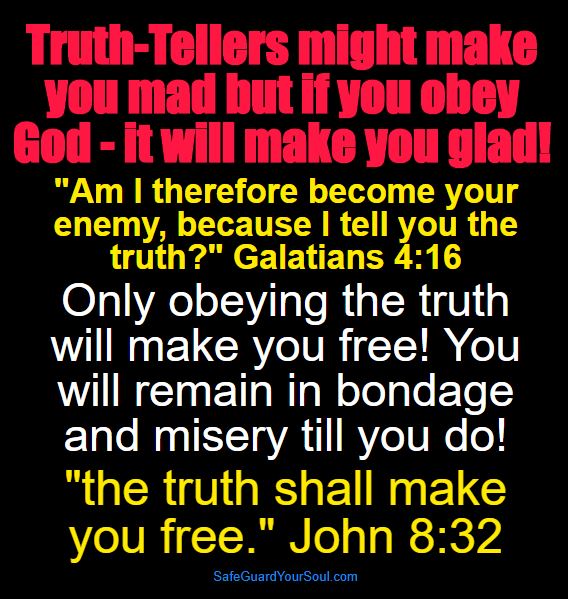 Sin Separates
"Beloved, when I gave all diligence to write unto you of the common salvation, it was needful for me to write unto you, and exhort you that ye should earnestly contend for the faith which was once delivered unto the saints. 4 For there are certain men crept in unawares, who were before of old ordained to this condemnation, ungodly men, turning the grace of our God into lasciviousness (license to sin-osas/eternal security), and denying the only Lord God, and our Lord Jesus Christ." Jude 3-4
"Your iniquities have separated between you and your God"
"Behold, the LORD'S hand is not shortened, that it cannot save; neither his ear heavy, that it cannot hear: 2 But your iniquities have separated between you and your God, and your sins have hid his face from you, that he will not hear." Isaiah 59:1-2
Getting a Fresh Start with God | Eternal Security Exposed | Calvinism Destroyed
The Damning Myth of Unconditional Eternal Security! [podcast]