Paul Washer Exposed: Pope Connection Exposed! [video]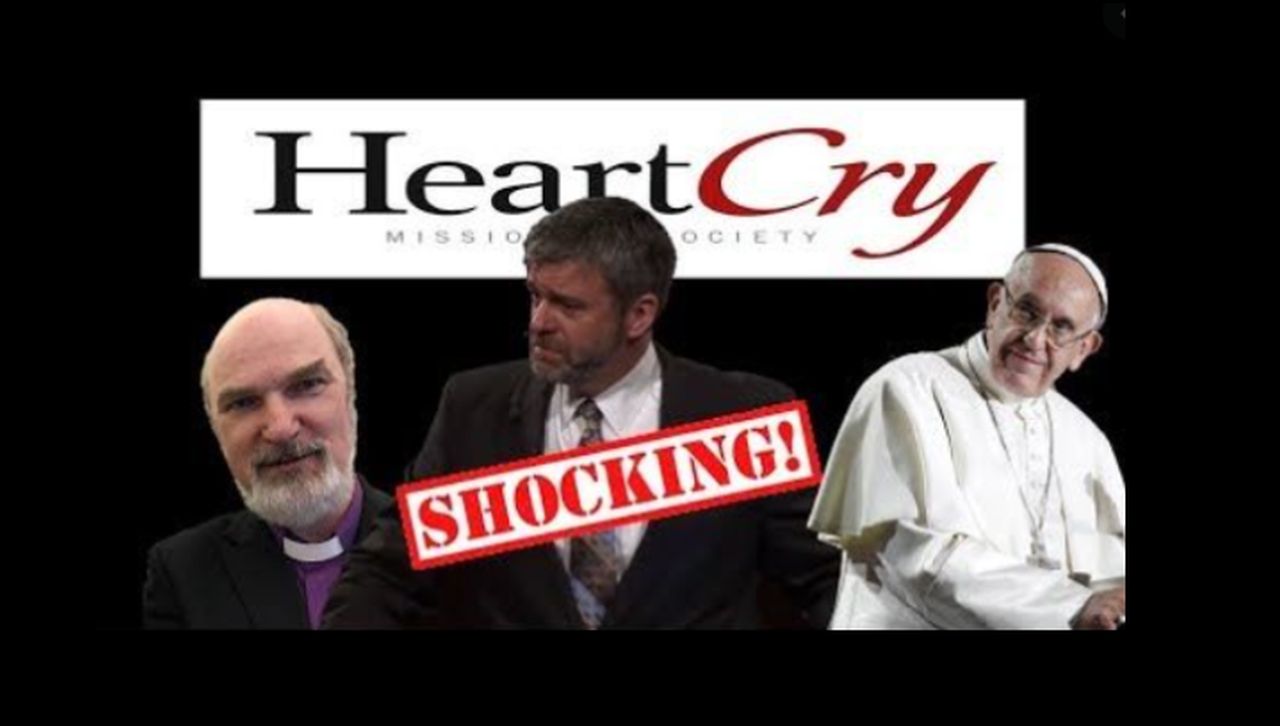 Should we be quoting this guy? NO. …. Watch the demons manifest when one of the puppet idols of Satan is exposed. Those who've put their trust in these false prophets garnered to themselves demons which manifest when these dark agents of hell are exposed. … We already know that Paul Washer is a Calvinist which alone makes him a diabolical heretic.
WANT to know who's one of the "MANY false prophets" Jesus promised would arise and "deceive MANY"? (Matthew 24:11) … Simple: Are they calling out the whore of Babylon, the Christ-denying, works-based pagan cult of Rome? Revelation 17-18…. Paul Washer shall be destroyed by the LORD in "one hour." (Revelation 18:4) Jesus says you are either with Him or AGAINST Him (Matthew 12:30) Those who don't call out evil are colluding with it and are the very antichrist enemies of Christ!
"And we know that the Son of God is come, and hath given us an understanding, that we may know him that is true, and we are in him that is true, even in his Son Jesus Christ. This is the true God, and eternal life. 21 Little children, keep yourselves from idols. Amen." 1 John 5:20-21 
The LORD is mercifully slaying the idols in the lives of His beloved people.
"Thou shalt have no other gods before me." Exodus 20:3
PLEASE CEASE QUOTING THIS MAN. FLASHPOINT: FALSE PROPHETS CAN MAKE GOOD QUOTES AND YET, THEY'RE STILL FALSE. PLEASE STOP CONDONING, BIDDING GODSPEED TO FALSE TEACHERS AND THEREBY ASSISTING OTHERS IN BEING DECEIVED BY THEM. GOD WILL HOLD YOU ACCOUNTABLE (2 JOHN 10-11).
Paul Washer is a Calvinist, which alone makes him a false teacher. The false teachings and cult of Calvinism Exposed.
The Jesuit infiltration of Protestant seminaries began in the 1950's. Billy Graham compromised with the Vatican at that time. So, we can safely assume that Thomas Shirrmacher is connected with and being used by the Jesuit order or is an actual Jesuit.
"COME OUT of her my people." (Revelation 18:4) The LORD commands anyone who will be with Him eternally to "COME OUT" of the Roman cult and not to join in with her. By doing so you make yourself the enemy of God and are guaranteed to be vanquished into the lake of fire eternally, irrevocably. Repent now and follow Jesus. Call out the whore of Revelation 17-18 by name!
The connection between Catholicism and Paul Washer/Calvinism: Anyone who is clued in to the diabolical roots and cult of Calvinism, knows that John Calvin repeatedly admitted that he got his doctrines from Augustine, a Catholic theologian.
Can you please show us where there is a novena in the Bible, where a rosary ever appears in God's Word, where purgatory is found in the Word, and also where the word "Pope" is found in the Bible? Thanks. Scripture reveals that JESUS is the only "Head" of His one true church (Colossians 2:18-19, etc.) – and church simply means His people, not a man-made organization which is based in Rome and the largest pedophile network on the planet. The Pope is the seat of antichrist (2 Thessalonians 2). So, the Pope of Rome is the head of a false church, not Christ's true followers which uphold their nail-scarred risen Savior as LORD of all.
THE OFFICE OF A POPE IS A LIE: "(Jesus Christ) Which in his times he shall show, who is the blessed and only Potentate (Supreme Divine Ruler), the King of kings, and Lord of lords;" 1 Timothy 6:15
QUESTION: DOES THE CATHOLIC CHURCH TEACH THAT THE POPE IS JESUS CHRIST????
"The Pope is not only the representative of Jesus Christ, HE IS JESUS CHRIST HIMSELF, hidden under the veil of flesh." Catholic National July 1895. ANTICHRIST BLASPHEMY!
The office of the "Pope" is never seen in Scripture. Peter never once mentioned the word or office of a "Pope" nor that he was the "first Pope." The Catholic church didn't even begin for 300-400 years after Christ and His holy apostles were in Heaven. The "Pope" is the head over Catholics only. Jesus Christ is the only Mediator between God and men and the HEAD over His true body, the church, which simply means "the called-out ones"… who are born again. God didn't send His only begotten Son to die on a cross, be buried, and raised again from the dead so that people could worship a vile sinner dressed in a religion costume, sitting on a man made throne in Rome.
The Catholic Roots and Dark History of Calvinism Exposed | Paul Washer is also in League with Known Heretic Wolf John MacArthur | Ecumenism
LOUIE GIGLIO KISSES POPE: Louie Giglio Exposed as False Prophet