RADIO: OSAS Debate Todd Tomasella and Chris Bradford [podcast]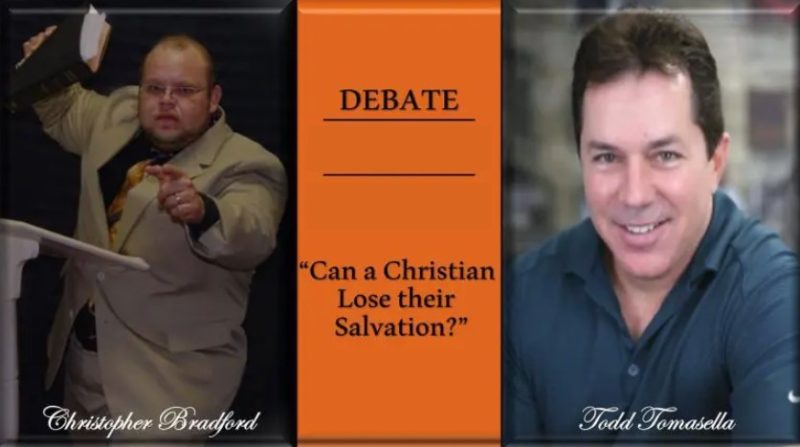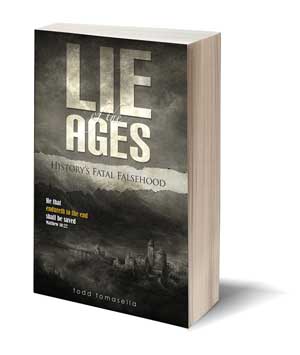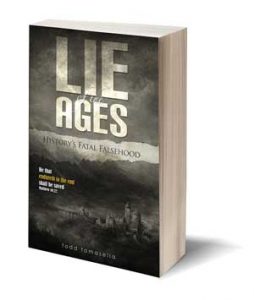 In this debate, I wish I'd have mentioned the truth and context of John 10:27-29 so that he couldn't come in at the end and just mention v28-29 without the context, the condition of v27 😉 Todd
"You'll be eternally grateful if you listen to this debate. It's an Eye-opener even to the "seasoned"!" Mirriam Nelani
Unrepentant rebels who claim to be saved lack the discernment and ability to rightly divide the word of God because they refuse to turn their hearts over to the LORD – 2 Corinthians 3:14-16; 2 Thessalonians 2:9-12. OSAS dupes reject the mountains of Scripture that teach a conditional eternal security because they simply do not want to repent and lay down their lives in this sinful world.
Jesus said that ALL who were once saved and yet are now lukewarm are hell bound (Revelation 3:15-16).
"Therefore I will judge you, O house of Israel, every one according to his ways, saith the Lord GOD. Repent, and turn yourselves from all your transgressions; so iniquity shall not be your ruin." Ezekiel 18:30 
IF God's saving grace is un-conditional, WHY then did He warn the first man and woman? WHY did He promise they'd "die" (be separated from Him) if they sinned against Him? (Genesis 2:17; 3:4) Remember, Adam and Eve were in perfect relationship with God when He warned them – because no sin had entered into the world as of that point (1 Corinthians 10:12).
WHY do eternal securists get all upset when their fairy tale is exposed? Well, they are hiding behind the thin veneer of this heresy, feeling all secure, emboldened to live as they please, feeling assured in their lukewarmness and sin … denying Jesus instead of self, refusing to take up the cross that Jesus commanded all who would follow Him truly (Luke 9:23-24). Christ's apostle Paul speaks of self-serving "enemies of the cross of Christ." (Philippians 3:18-19) What's behind this myth? The Psychology of Eternal Security [book]
Dear OSAS fairy tale believer: Grace is given to overcome sin and not to justify it.
"For the grace of God that bringeth salvation hath appeared to all men, 12Teaching us that, denying ungodliness and worldly lusts, we should live soberly, righteously, and godly, in this present world;" Titus 2:11-12
God is "Holy, holy, holy" and "the wages of sin is death" – "death" in Scripture means separation from Him (Isaiah 6:3; Romans 6:23; Revelation 4:8). This is something the eternal securists/OSAS wolves never mention.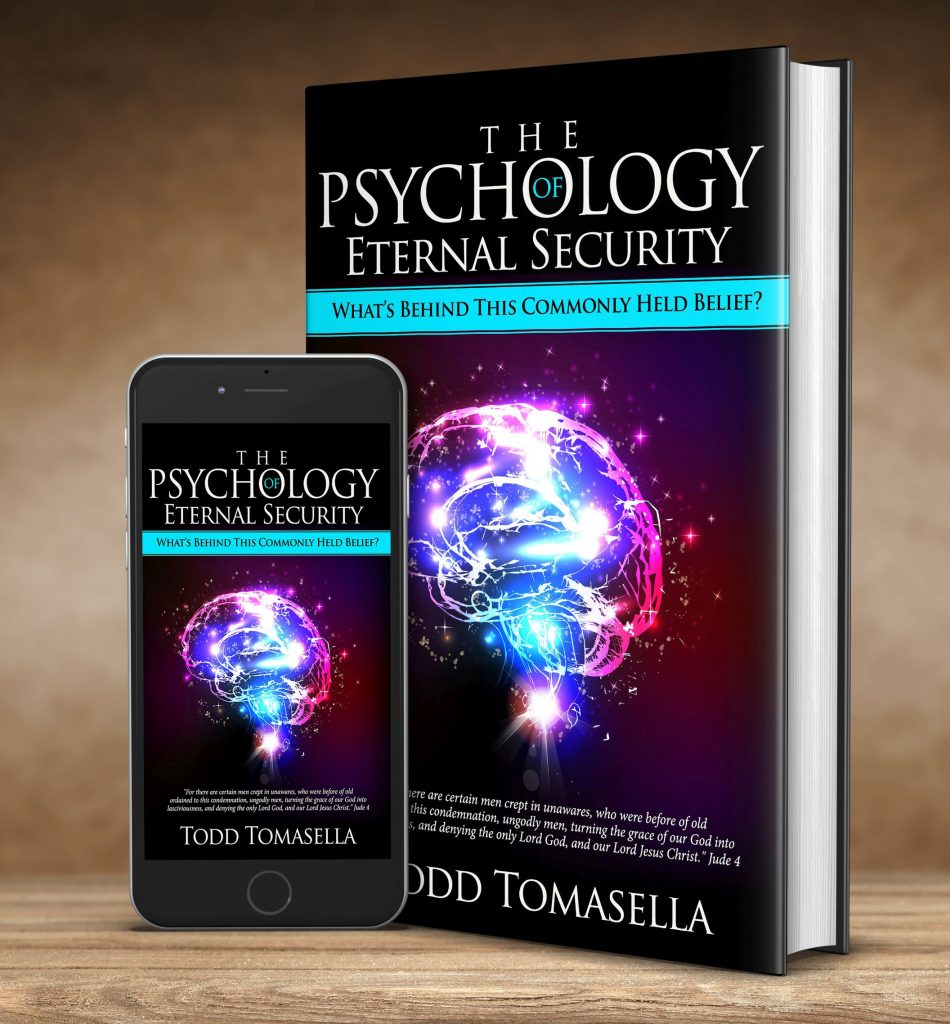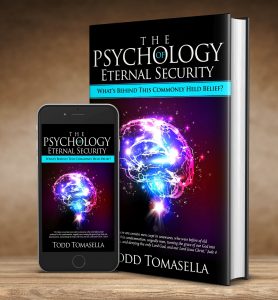 WILL YOU be a casualty of the war for your eternal soul OR will you genuinely repent, lay down your life, die to self, denounce self-worship, denounce spiritual adultery and damnable self-idolatry, take up the cross, follow and make Jesus LORD?
Saints, please forgive my lack of perfection on this interview: The week and day of this interview was during a very trying time due to gross lack of support for the ministry (2 Corinthians 11:28).
THIS MINISTRY NEEDS YOUR SUPPORT. Please don't expect others to do what you can do to participating in Christ's work. DONATE NOW
"WE are labourers TOGETHER with God." 1 Corinthians 3:9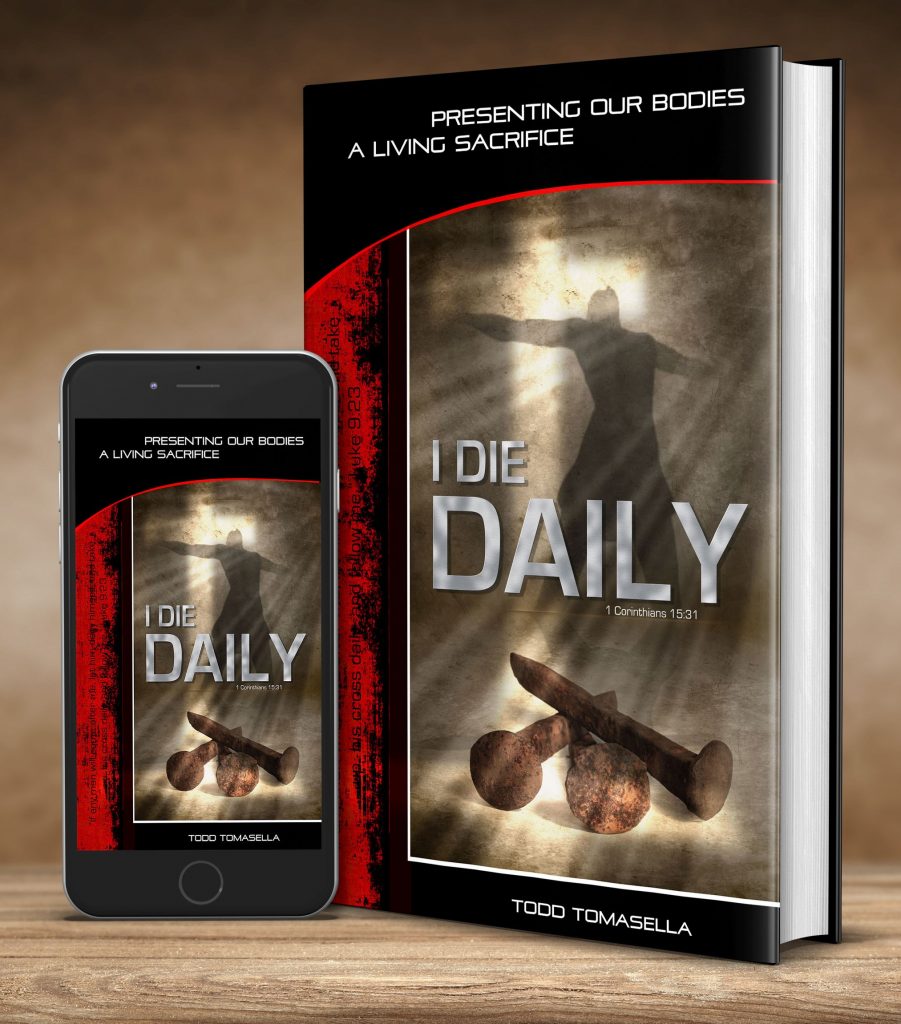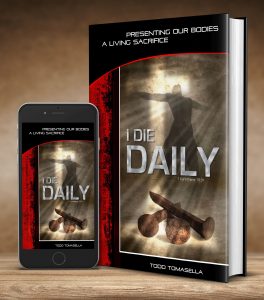 REVIEWS:
"What a Warrior." Jeni
"EXCELLENT thank you. Well said." Nancy
"Well, I just listened to the whole thing. I think you represented the full counsel of the Word of God — "ALL SCRIPTURE…" It sounded as though you were more well acquainted with the Word than Chris. I got more from this debate than the only other one I've heard you do with another Baptist pastor because it didn't get so "emotional," as to obscure the very Words of God. Well done. I would recommend this to anybody and everybody. Even though he "towed the party line," which is what I would expect, it played into the truths of God's Word being exposed to many who might not be familiar with the Scriptures you brought out in the light of the "full counsel" of the Word. It's interesting that he made a point of you using "the Greek" when you only used one or maybe two examples of the Greek language." Anyway, I thought this was EXCELLENT." Debbie Lord
"I listened to this twice… and I can't help but feel bad for Chris. He tried, but scripture smacked everything he said down! Also I had to laugh and cringe at the part where he said 'you wont be very happy in heaven'" 😲 Patricia
The Lying Vanity of "Eternal Security" Busted and Exposed [podcast]
The Damning Myth of Unconditional Eternal Security! [podcast]