Becoming Grounded in Christ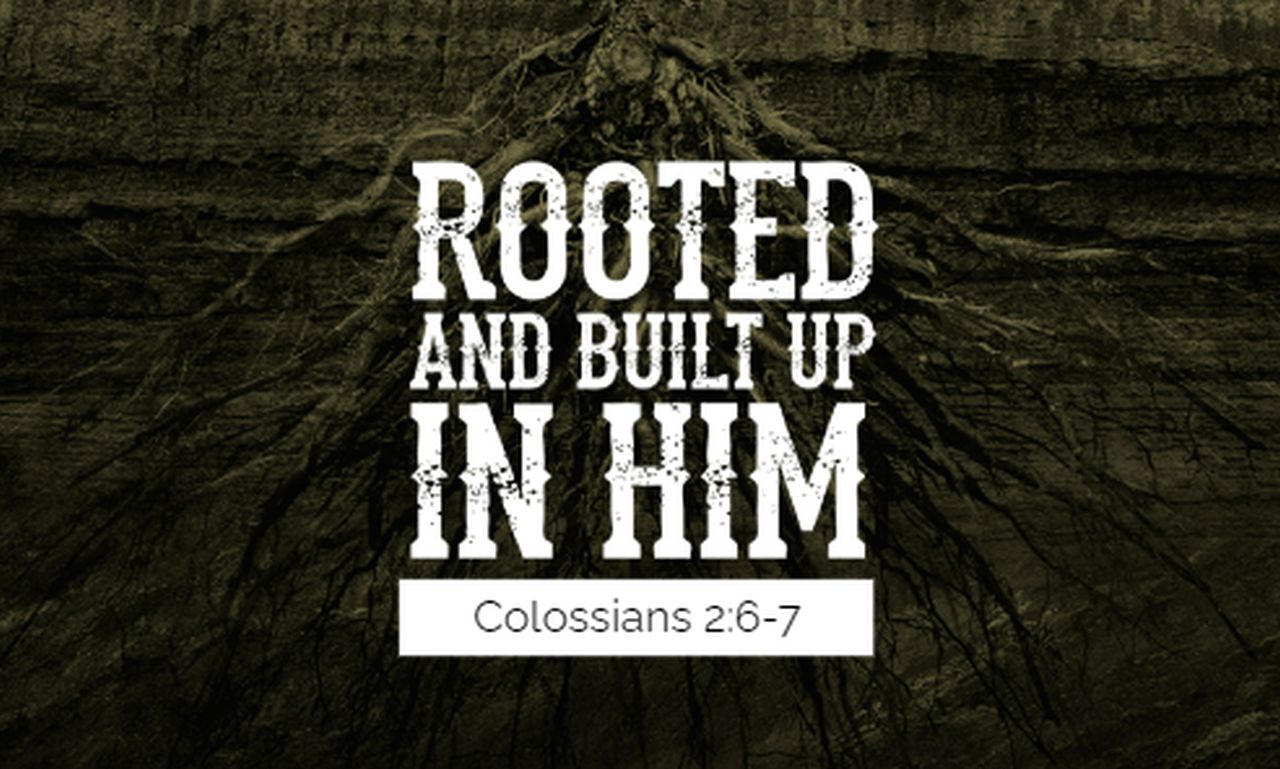 Just as demonic politicians in our day love to prey on, to use as pawns, young gullible people who don't know better…. so today wolves love to prey upon the young believers…. using terms like "transformed in His presence" or "soaking" etc…. with the false promise that these things, these experiences are going to change them…. that they will leave that meeting a changed person. Not going to happen. No such thing was taught or perpetrated by Jesus or His holy apostles. Read, pour over John 14-15 to learn all about truly walking with Jesus…. and there's no mention of seeking a chill bump or some supposed experience. Walking with Jesus is practical and begins upon repentance, believing upon Him, and from then forward abiding in Christ!
3 truths that will greatly increase your grounding in Christ…
1. John 10 – Knowing, following, and hearing the voice of the Great Shepherd of the sheep.
2. John 15 – Abiding in Christ and thereby bearing the fruit that He alone can produce and that glorifies Him.
3. John 17 – Being one with Christ and the Father – prayerfully being brought deeper into that interpenetrational union with the Lord.
False teachers never speak of the Bible, the cardinal doctrines of the original and only Gospel such as repentance, sin, the holiness of God, abiding and bearing good fruit, hell, walking in God's love, the crucified daily life, etc. Run!
Notice that false leaders do nothing to ground their prey in Christ, in the Word daily, and in the crucified life. If your "pastor" fits this description, you are in sin against the LORD if you continue to patronize that wolf. Now repent. God is going to judge all who bid Godspeed to false prophets (2 John 10-11).
"As ye have therefore received Christ Jesus the Lord, so walk ye in him: 7 Rooted and built up in him, and stablished in the faith, as ye have been taught, abounding therein with thanksgiving." Colossians 2:6-7
Are you choosing to become more and more deeply rooted in Christ? Jesus warns us that those who don't will "fall away." 
"And have no root in themselves, and so endure but for a time: afterward, when affliction or persecution ariseth for the word's sake, immediately they are offended." Mark 4:17
"They on the rock are they, which, when they hear, receive the word with joy; and these have no root, which for a while believe, and in time of temptation fall away." Luke 8:13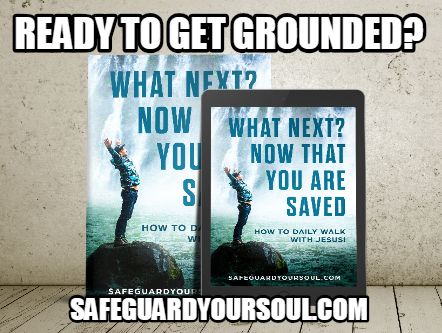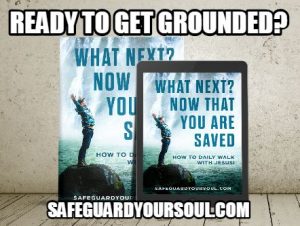 GOD grants every person the choice to believe His unchanging Word or deny Him by believing something contrary! See 1 Corinthians 11:19. This truth should quicken each of our hearts in His holy fear to scamper into the Scriptures prayerfully, devouring His words while grabbing them with all that is in us. "For there must be also heresies among you, that they which are approved may be made manifest among you" (1 Corinthians 11:19).
IS "THE FOUNDATION OF GOD" BEING BUILT IN YOUR LIFE TODAY? (1 CORINTHIANS 3:11; 2 TIMOTHY 2:19) WHAT STUDY OF CHRIST ARE YOU ENTHRALLED IN? WHAT INVESTMENT OF YOUR LIFE ARE YOU MAKING? ARE YOU LAID DOWN – A SEED PLANTED IN THE GROUND (DEAD AND BURIED) SO CHRIST CAN RAISE YOU UPWARD? READ JOHN 12:23-25.
"When I was a child, I SPAKE as a child, I UNDERSTOOD as a child, I THOUGHT as a child: but when I became a man, I put away childish things." 1 Corinthians 13:11
1. speaking, your speech, words
Time to get rocked…. grounded in Him who is the Rock and upon the bedrock of His Word!
Un-grounded people will search out and listen endlessly to prophecies, dreams, and visions supposedly from God, many of which contradict each other. Yet, these same people have little or no time to "search the scriptures" as Jesus instructed and which Peter told us is "the MORE sure word of prophecy" (John 5:39; 2 Peter 1:19-21).
AS you read all the way through God's Word for yourself you will see a very different picture than what the modern church paints in this prophesied apostate era – as we eagerly anticipate the return of Jesus. ….. That's the problem: So very many among us got saved and yet have not been grounded in the Word, the heart of God via their own personal daily study of His Word! Therefore they believe things they were taught that are untrue – and will never know it unless they count the Savior important enough to study His Word for themselves as He commanded us to do (John 5:39-40; 2 Timothy 2:15).
EVERY believer WILL be tested through attacks of many kinds (James 1:2-4; 1 Peter 1:6). Only those who choose to be rooted and grounded soundly in Christ through daily communion with Him will overcome: "And have no root in themselves, and so endure but for a time: afterward, when affliction or persecution ariseth for the word's sake, immediately they are offended" (Mark 4:17).
Many believers today become derailed by spurious false teachings that blow through the church world. Being grounded is essential to being deeply rooted as a tree "planted by the waters" and not moved about by these false doctrines.
"Blessed is the man that walketh not in the counsel of the ungodly, nor standeth in the way of sinners, nor sitteth in the seat of the scornful. 2 But his delight is in the law of the LORD; and in his law doth he meditate day and night. 3 And he shall be like a tree planted by the rivers of water, that bringeth forth his fruit in his season; his leaf also shall not wither; and whatsoever he doeth shall prosper." Psalms 1:1-3
"For he shall be as a tree planted by the waters, and that spreadeth out her roots by the river…" Jeremiah 17:8
"Be not carried about with divers and strange doctrines. For it is a good thing that the heart be established with grace; not with meats, which have not profited them that have been occupied therein." Hebrews 13:9
Beware of the "diverse (various) and strange doctrines," twists, and notions that blow through the church world saints (Hebrews 13:9). The Holy Ghost in Paul warned: "That we henceforth be no more children, tossed to and fro, and carried about with every wind of doctrine, by the sleight of men, and cunning craftiness, whereby they lie in wait to deceive" (Ephesians 4:14).
Praising God is biblical and yet we seem to be witnessing a generation of young people who are being led to "go get a feeling" by praising God in a room with other believers and a good praise band. Yet, what is the fruit? Where are the grounded, daily-cross-bearing disciples of Christ in our day?
Praise is for worshiping God and not for getting a feeling. Selah.
Praising the LORD is for Him first and foremost (Romans 11:36).
Much of today's "praise and worship" is approached for self not the Savior.
Praising God is not for you to get an emotional feeling but rather for God's glory.
When you are praising God you are giving your life to HIM afresh.
—- WHEN speaking of blessings and/or how well we are doing, the true disciple must always speak in terms of Christ being his/her only true riches, and of what Jesus Christ is doing in the hearts of men, and not what money or material things are going his way or how any other worldly things are going. After all, if earthly wealth or physical things were the measure of blessing, the antichrist cults (the very enemies of God) are truly "blessed." Think about how the false religions own billions or trillions of dollars of real estate, resources, and liquid revenues. Does that mean God is blessing them? NOT for a minute. Listen to the LORD:
"Blessed be the God and Father of our Lord Jesus Christ, who hath blessed us with all SPIRITUAL blessings in heavenly places in Christ:" Ephesians 1:3
IF you are not consistent and relentlessly diligent in seeking Jesus, you are not real! If you refuse to stay upon God you have not truly repented!
ALL cults, heretical systems, and false prophets have a common denominator: Jesus Christ and His teachings are not upheld as final divine authority. Jesus Christ, the Son of God is not elevated as God, Creator of all that is, the only Savior, the Almighty, the supreme HEAD of His one church. Colossians 1-2 is paramount to our walk with Heaven's coming KING.  Colossians | Christology
The sum total of your riches is what you have of Christ.
Study Christ.
Seek Jesus.
Cry out to the Son of God who is your only hope and without Whom you are nothing (John 15:5; Titus 2:12-14).
The only riches one has is that which he has of Christ.
"Hearken, my beloved brethren, Hath not God chosen the poor of this world rich in faith, and heirs of the kingdom which he hath promised to them that love him?" James 2:5
The next time someone asks you, "How are you?" Consider responding with the Word of the LORD and joyfully exclaiming the praises of the One to whom alone they are due!
Psalm 34:2: "My soul shall make her boast in the Lord: the humble shall hear thereof, and be glad."
Psalm 44:8: "In God we boast all the day long, and praise thy name for ever. Selah."
"Thank you Lord for saving my soul, Thank you Lord for making me whole. Thank you Lord for giving to me Thy great Salvation so rich and free." Charles Pray
Check this out and please pass it on Rich in Faith
Let's Grow Together! Sign up here to begin receiving the Moments with Our Master email devotional that is sure to help you grow in His grace and in the knowledge of our LORD and Savior Jesus Christ (2 Pet. 1:2; 3:18).  It's sent out for the edification of the body of Christ. Sign Up HERE.