Are You Exempt from Satan?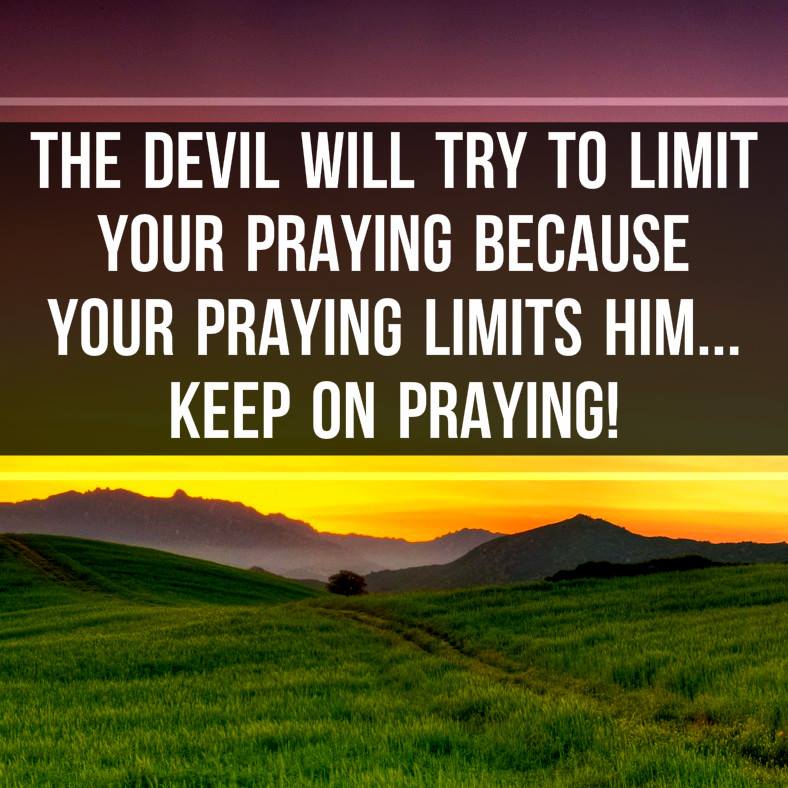 Shutting Satan Out!
Read this closely and then let's talk about it briefly okay:
Matthew 16
15He saith unto them, But whom say ye that I am?
 16And Simon Peter answered and said, Thou art the Christ, the Son of the living God.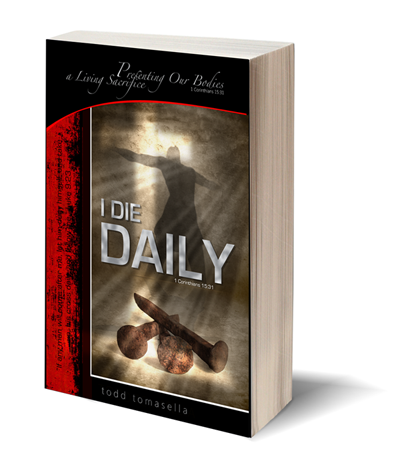 17And Jesus answered and said unto him, Blessed art thou, Simon Barjona: for flesh and blood hath not revealed it unto thee, but my Father which is in heaven.
 18And I say also unto thee, That thou art Peter, and upon this rock I will build my church; and the gates of hell shall not prevail against it.
 19And I will give unto thee the keys of the kingdom of heaven: and whatsoever thou shalt bind on earth shall be bound in heaven: and whatsoever thou shalt loose on earth shall be loosed in heaven.
 20Then charged he his disciples that they should tell no man that he was Jesus the Christ.
 21From that time forth began Jesus to shew unto his disciples, how that he must go unto Jerusalem, and suffer many things of the elders and chief priests and scribes, and be killed, and be raised again the third day.
 22Then Peter took him, and began to rebuke him, saying, Be it far from thee, Lord: this shall not be unto thee.
 23But he turned, and said unto Peter, Get thee behind me, Satan: thou art an offence unto me: for thou savourest not the things that be of God, but those that be of men.
 24Then said Jesus unto his disciples, If any man will come after me, let him deny himself, and take up his cross, and follow me.
 25For whosoever will save his life shall lose it: and whosoever will lose his life for my sake shall find it."
Verse 23 – "Get thee behind me, Satan" – This is a scary statement and truth for all of us, isn't it? Like Peter, one minute we can be in the Spirit and the Father revealing something profound to us, and the next minute we can be given over to Satan himself.  LORD help us ! Jesus sure is able!
Why did Jesus rebuke Peter? What did Jesus say the reason was? – "thou art an offence unto me: for thou savourest not the things that be of God, but those that be of men." (v23)
Savoring the things of God is a daily decision. To savor the Savior is to "seek His face continually" as the Word of God instructs (1 Chronicles 16:11). The man after God's own heart answered the LORD's call to seek His holy face:
"When thou saidst, Seek ye my face; my heart said unto thee, Thy face, LORD, will I seek." Psalms 27:8
After Peter failed, Jesus here gives us all the solution to waning, falling, becoming weak, compromising, falling away, or denying Him. He teaches us to "deny" ourselves and follow Him, losing our lives in this world to gain His life now and for eternity (Matthew 16:24-25). When and as we do, His divine power will raise us up into His blessed, overcoming victory (Isaiah 37:31; John 12:24-26; Romans 8:11; Galatians 2:20; 2 Corinthians 4:10-12). This is the Gospel of Jesus in our daily lives – death, burial, resurrection!
It is obvious that Peter was denying or setting self aside when God showed him that Jesus is the "Christ, the Son of the living God." (v 16) Otherwise Jesus would not have said to him: "Blessed art thou, Simon Barjona: for flesh and blood hath not revealed it unto thee, but my Father which is in heaven." (v 17)
In fact, the very thing our LORD rebuked Peter for was that Peter was seeking to prevent Jesus from going to the cross, which was necessary to accomplish His mission to redeem mankind, including Peter, you, and I. Paul says that false leaders today are the very "enemies of the cross of Christ." (Philippians 3:18-19) Like Peter did, they "mind earthly things" and do not savor or count most important the things that be of God. Their refusal to preach the daily cross Jesus commanded all who would follow Him to take up, identifies them as "enemies of the cross of Christ." If they do not repent before it's too late, they will hear "Depart from me" on the Day when we all stand before Him to give account.
Are you preaching or preventing yourself and others from going to the daily cross?
THE MAN WHO DENIES SELF TO FOLLOW HIM WILL NOT DENY CHRIST. THE MAN WHO DOES NOT DENY SELF WILL DENY CHRIST.

EITHER ONE WILL CRUCIFY SELF OR SELF WILL CRUCIFY CHRIST RIGHT OUT OF THAT MAN'S LIFE!
Pride Always Precedes a Fall
"Pride goeth before destruction, and an haughty spirit before a fall." Proverbs 16:18
Man, in his gross misunderstanding of his relationship with the Almighty, foolishly self-congratulates himself for something that we a sheer gift from and outside Source – God Himself.
It was pride in the heart of Lucifer that caused God to eject him from his heavenly abode (Isaiah 14:12-15; Ezekiel 28:15; Luke 10:18). Perhaps pride in the heart of Peter rose up unchecked after the Father mercifully showed him the revelation that Jesus, is the Christ., the Son of the living God. For the "abundance of revelations" Paul the apostle was given a "messenger of Satan" to humble him (2 Corinthians 12:4-10).
"How that he was caught up into paradise, and heard unspeakable words, which it is not lawful for a man to utter. 5Of such an one will I glory: yet of myself I will not glory, but in mine infirmities. 6For though I would desire to glory, I shall not be a fool; for I will say the truth: but now I forbear, lest any man should think of me above that which he seeth me to be, or that he heareth of me.  7And lest I should be exalted above measure through the abundance of the revelations, there was given to me a thorn in the flesh, the messenger of Satan to buffet me, lest I should be exalted above measure.  8For this thing I besought the Lord thrice, that it might depart from me.  9And he said unto me, My grace is sufficient for thee: for my strength is made perfect in weakness. Most gladly therefore will I rather glory in my infirmities, that the power of Christ may rest upon me. 10Therefore I take pleasure in infirmities, in reproaches, in necessities, in persecutions, in distresses for Christ's sake: for when I am weak, then am I strong." 2 Corinthians 12:4-10
One this is for certain – God chooses to reveal Himself to us out of His mercy and grace and in spite of us, not because of any goodness in man (Psalms 39:4-5; Romans 7:18). I don't think we quite have a clue yet saints. Even Paul the apostle needed help being humbled. He's also the one who stated:
"O wretched man that I am! who shall deliver me from the body of this death?" Romans 7:24
Many today seem to gloat over revelation shown them or even supposed revelation, acting as if they merit such. Like Peter in his early days of immaturity, they do not yet have a clue that such revelation is shown them to humble them in worship before the Messiah and not to be seen as something they received due to any merit of their own. Humility is instant upon deliberate repentance and yet, it is a process after conversion. Jesus taught us:
"And said, Verily I say unto you, Except ye be converted, and become (denotes process) as little children (totally dependent upon God), ye shall not enter into the kingdom of heaven. 4Whosoever therefore shall humble himself as this little child, the same is greatest in the kingdom of heaven." Matthew 18:3-4
Humility is a choice – both initially and perpetually. Did you note that Jesus teaches here that humility is essential to eternal glory?
Peter walked with Jesus for approximately three years and then denied Him. Why? Because He denied Christ in daily prayer. Yes, you heard me. Don't jump on the messenger yet though friend. Read Mark 14 and track the events that led up to Peter denying Christ. Note that when the disciples were supposed to be praying, they fell asleep. The Bible teaches:
Little prayer, little power
Lotta prayer, lotta power
"Watch ye and pray, lest ye enter into temptation. The spirit truly is ready, but the flesh is weak." Mark 14:38
Communing with the Father in prayer is the key to granting, sustaining, and perpetuating the child of God in His victory.
"Keep thy heart with all diligence; for out of it are the issues of life." Proverbs 4:23
"Casting down imaginations, and every high thing that exalteth itself against the knowledge of God, and bringing into captivity every thought to the obedience of Christ;" 2 Corinthians 10:5
"CASTING DOWN IMAGINATIONS IS THE STRONGHOLD OF SELFISH PROUD ARROGANT INDEPENDENT REASONING OR THINKING. SUCH DEPRAVITY OF THINKING MUST MOMENT BY MOMENT BE CAST (SUNK OR EMPTIED) DOWN INTO THE DEATH PROVIDED TO US BY THE SPIRIT OF CHRIST."
Do you want to get deeper into God's Word? If so, send a reply requesting the "Moments with My Master" email that is sent out to edify Christ's body.