The Second Amendment and the Bible [video]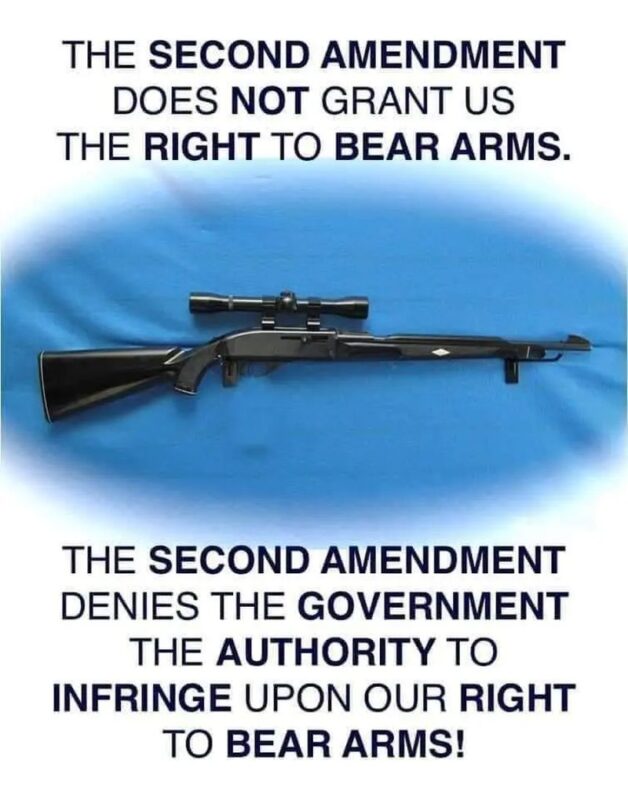 GOD is the One who originated self-defense! He sanctions it! See Exodus 22:1-3; Luke 22:36.
The 2nd Amendment
"A well regulated militia, being necessary to the security of a free state, the right to bear arms, SHALL NOT BE INFRINGED."
The Difference between Self-Defense and Abortion
The LORD sanctions self-defense but condemns harming or murdering the innocent (Exodus 20:13; 22:1-2; Luke 22:36). BIG difference. The need for self-defense is brought on by a criminal perpetrator. A baby in the womb is a separate, unique, INNOCENT life and ending that life is cold blooded murder. Repent now sinner. Hell awaits.
The Biblical View of Self-Defense
The biblically declared right to defend people, family, property:
"And I looked, and rose up, and said unto the nobles, and to the rulers, and to the rest of the people, Be not ye afraid of them: remember the Lord, which is great and terrible, and fight for your brethren, your sons, and your daughters, your wives, and your houses." Nehemiah 4:14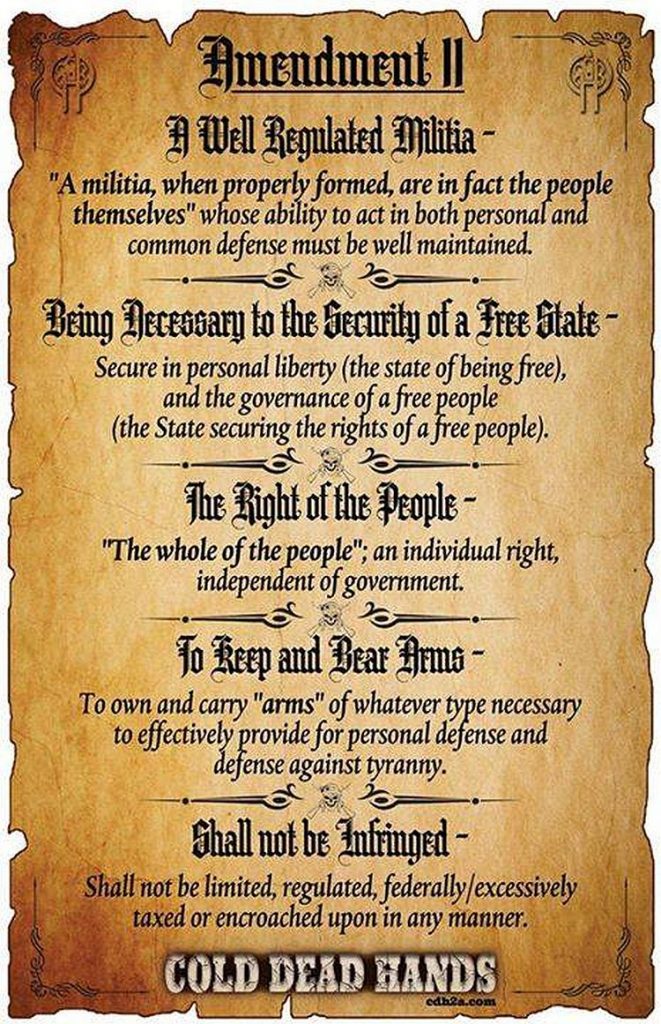 INTERESTING CONVERSATION
MY INITIAL STATEMENT:
All abortion is the cold blooded murder of an innocent baby, 100%. "Thou shalt not kill." Exodus 20:13
REPLY FROM SOMEONE:
"Thou shall not kill". Like Kyle Rittenhouse?"
MY RESPONSE:
Thou shalt not kill the innocent. The convicted child rapists, career criminals Kyle Rittenhouse killed was a case of self defense, clearly proven on camera and in court. Jesus and Moses sanctioned self-defense against perpetrator criminals (Luke 22:36; Exodus 22:1-3).
If it weren't for the 2nd Amendment YOU would not have grown up in a free country. THINK.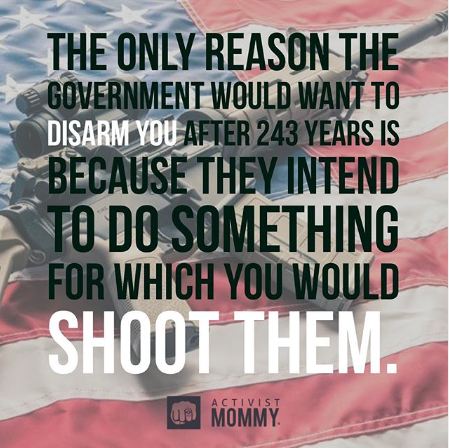 When the felon doesn't fear the armed victim, you have chaos.
When the felon fears the intended victim, you have peace.
There's a good reason for the Second Amendment.
ANY person bending, getting scared by the threats of the Communists within and their false flags, and is feeling sympathy toward changing the Constitution, is buying the complete lie, has taken the bait, and is clueless.  
"Never trust a government that doesn't trust its own citizens with guns." – Benjamin Franklin.
The #2a Second Amendment of our Constitution merely honors the GOD given right to bear arms in order to defend one's life, family, property. No man gave that right and no man can or will take it away! (Exodus 22:1-3; Luke 22:36.)
Turning in guns to end gun violence will only cause violence – from the tyrants to the people. Don't be a fool. Possessing guns prevents violence!
You have no clue friend what's going to happen if they take away our guns. Which they will not. Cold dead hands! Take a look at what's happened to the nations whose guns were taken. The government murdered masses. "With guns we are citizens. Without them we are slaves." Also, "There are no other rights if you can't defend them." Hence the Second Amendment. Cain murdered his brother Abel with a rock. God blamed Cain, not the rock (Genesis 4). We have a sin problem, not a gun problem.
In Drunk Driving, we blame the driver
In a Bombing, we blame the bomber
In a shooting, we blame the gun?
One of these things aren't like the others.
These whining cowards who cry "Let's have total gun control" are the exact type of gullible dupes the Communist Democrats love! Their plan is being executed and much of it by way of staged events, false flags. Let's make sure it fails! They intentionally hide facts like this one below from the public in order to perpetrate their evil agenda: 
The Stats reveal that Americans use their firearms over 500,000 times every year to stop criminals harming themselves, their families, and/or others. Case closed. Who wants these facts hidden from you? When your home gets invaded, Do you want to be defenseless against the armed criminal intruders? Do You want to have a knife to hold up to their guns? Time to wake up.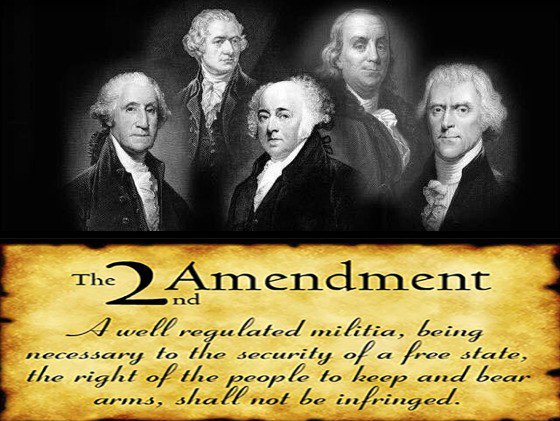 MESSAGE RECEIVED:
"Question: what do you think of a person carrying a firearm for protection? I used to think it was ok, but now I'm thinking it may not be according to Gods word. Do you have any sermons on this? Thanks!"
REPLY:
Hello sister. It's perfectly okay. Either way is okay. There are liberties for Christians (Rom 14).
Is personal defense of yourself, your family, your house, and other innocent people biblical? Sure is.
Jesus instructed His people to defend themselves when needed:
"Then said he unto them, But now, he that hath a purse, let him take it, and likewise his scrip: and he that hath no sword (weapon for defense), let him sell his garment, and BUY ONE." Luke 22:36
There's a bless-ed reason we have a 2nd Amendment. It's called protection from tyranny! Without it we are defenseless and will be imprisoned and killed.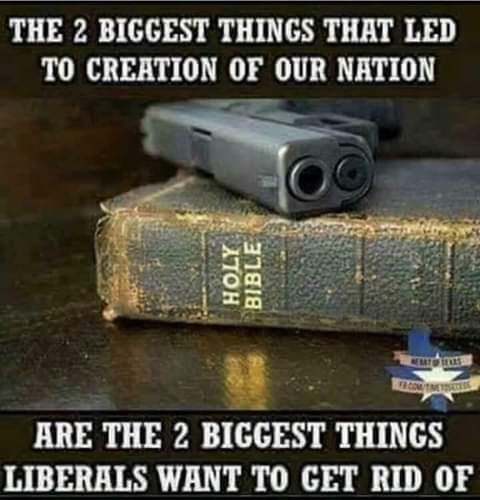 This is a God-given individual liberty. As His child, you are free to choose.
In fact, the Bible is exactly where we are told we can defend ourselves (Luke 22:36; Exodus 22:2-3).
It's explicitly stated in God's Word that it is not sin to defend your home or the innocent against evil. The God-given right to defend your home and family is divinely written, established, and warranted:
"If a thief be found breaking up (breaking and entering and stealing in a burglary), and be smitten that he die, there shall no blood be shed for him (no charges to be filed against the defender who kills the perpetrator). 3 If the sun be risen upon him, there shall be blood shed for him; for he should make full restitution; if he have nothing, then he shall be sold for his theft (pay restitution)." Exodus 22:2-3
Beware of the many false flags, the staged events that are transpiring in our country by those evil powers which seek to make Americans defenseless. Let's be discerning saints. Their agenda is to take away the guns in order to have their ruthless way with the citizens of this land.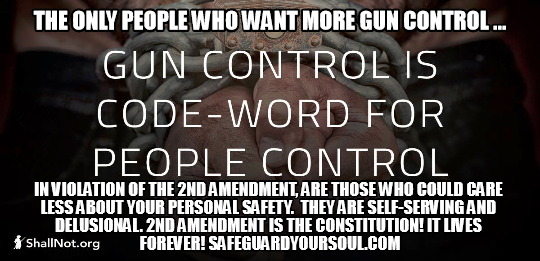 Why Carry a Gun? (good one here)
My old Grandpa said to me, 'Son, there comes a time in every man's life when he stops bustin' knuckles and starts bustin' caps and usually it's when he becomes too old to take a whoopin'.'
I don't carry a gun to kill people; I carry a gun to keep from being killed.
I don't carry a gun because I'm evil; I carry a gun because I have lived long enough to see the evil in the World.
I don't carry a gun because I hate the government; I carry a gun because I understand the limitations of government.
I don't carry a gun because I'm angry; I carry a gun so that I don't have to spend the rest of my life hating myself for failing to be prepared.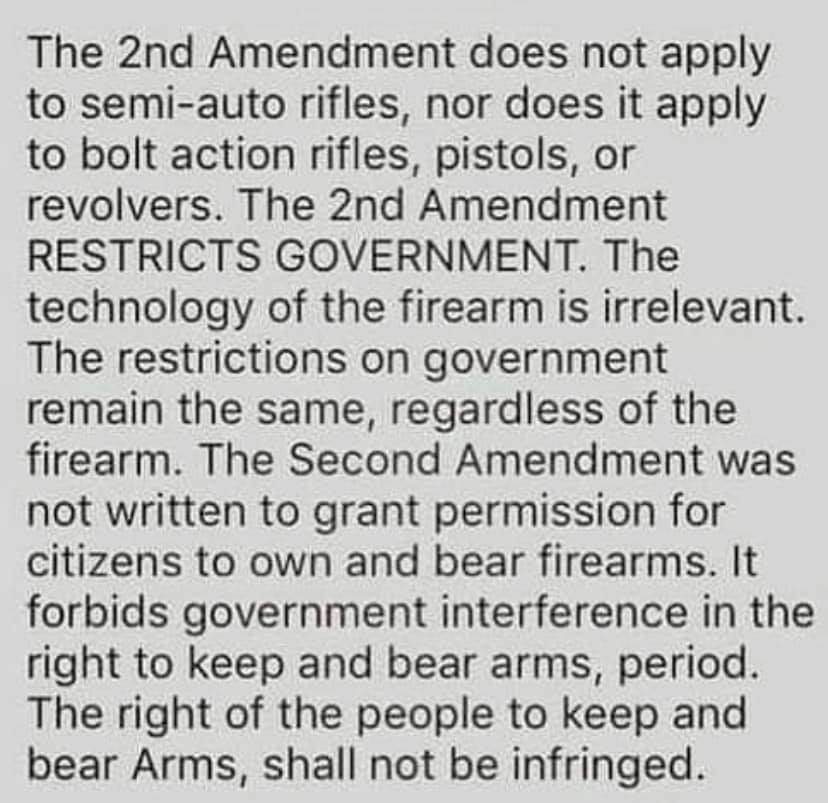 I don't carry a gun because I want to shoot someone; I carry a gun because I want to die at a ripe old age in my bed and not on a sidewalk somewhere tomorrow afternoon.
I don't carry a gun to make me feel like a man; I carry a gun because men know how to take care of themselves and the ones they love.
I don't carry a gun because I feel inadequate; I carry a gun because unarmed and facing three armed thugs, I am inadequate.
I don't carry a gun because I love it; I carry a gun because I love life and the people who make it meaningful to me.
Police protection is an oxymoron: Free citizens must protect themselves because police do not protect you from crime; they just investigate the crime after it happens and then call someone in to clean up the mess.
Personally, I carry a gun because I'm too young to die and too old to take a whoopin'!
———————–
A LITTLE GUN HISTORY
PLEASE DON'T THINK FOR A MOMENT, THAT THIS COULDN'T HAPPEN IN OUR COUNTRY ALSO !!!!!!
In 1911, Turkey established gun control:
· From 1915 to 1917, 1.5 million Armenians, unable to defend themselves, were rounded up and exterminated.
———————–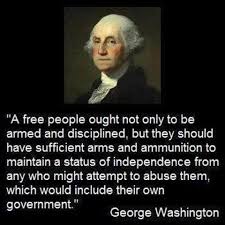 In 1929, the Soviet Union established gun control:
· From 1929 to 1953, about 20 million dissidents, unable to defend themselves, were rounded up and exterminated.
———————–
In 1938 Germany established gun control:
. From 1939 to 1945, a total of 13 million Jews and others who were unable to defend themselves were rounded up and exterminated.
———————–
China established gun control in 1935:
. From 1948 to 1952, 20 million political dissidents, unable to defend themselves, were rounded up and exterminated.
———————–
Cambodia established gun control in 1956:
. From 1975 to 1977, one million educated people, unable to defend themselves, were rounded up and exterminated.
———————–
Guatemala established gun control in 1964:
· From 1964 to 1981, 100,000 Mayan Indians, unable to defend themselves, were rounded up and exterminated.
———————–
Uganda established gun control in 1970:
· From 1971 to 1979, 300,000 Christians, unable to defend themselves, were rounded up and exterminated.
———————–
56 million defenseless people were rounded up and exterminated in the 20th Century because of gun control.
———————–
You won't see this data on the US evening news, or hear politicians disseminating this information.
*Guns in the hands of honest citizens save lives and property and, yes, gun-control laws adversely affect ONLY the law-abiding citizens.
With guns, we are 'citizens'; without them, we are 'subjects' (slaves).
During WW II, the Japanese decided not to invade America because they knew most Americans were ARMED!
Gun owners in the USA are the largest armed forces in the World!
If you value your freedom, please spread this anti-gun control message to all of your friends.
The purpose of fighting is to win. There is no possible victory in defense.
The sword is more important than the shield and skill is more important than either.
· SWITZERLAND ISSUES A GUN TO EVERY HOUSEHOLD! SWITZERLAND'S GOVERNMENT ISSUES AND TRAINS EVERY ADULT IN THE USE OF A RIFLE.
· SWITZERLAND HAS THE LOWEST GUN RELATED CRIME RATE OF ANY CIVILIZED COUNTRY IN THE WORLD!!!
· IT'S A NO BRAINER! DON'T LET OUR GOVERNMENT WASTE MILLIONS OF OUR TAX DOLLARS IN AN EFFORT TO MAKE ALL LAW-ABIDING CITIZENS AN EASY TARGET.
· I'm a firm believer in the 2nd Amendment! If you are too, please forward this. If you're not a believer, please reconsider the true facts. This is history; and if we do not want history to repeat itself, we must wake up.
https://safeguardyoursoul.com/how-to-know-you-are-being-led-by-the-spirit/