How to Have "Great Peace" in this Troubled World [podcast]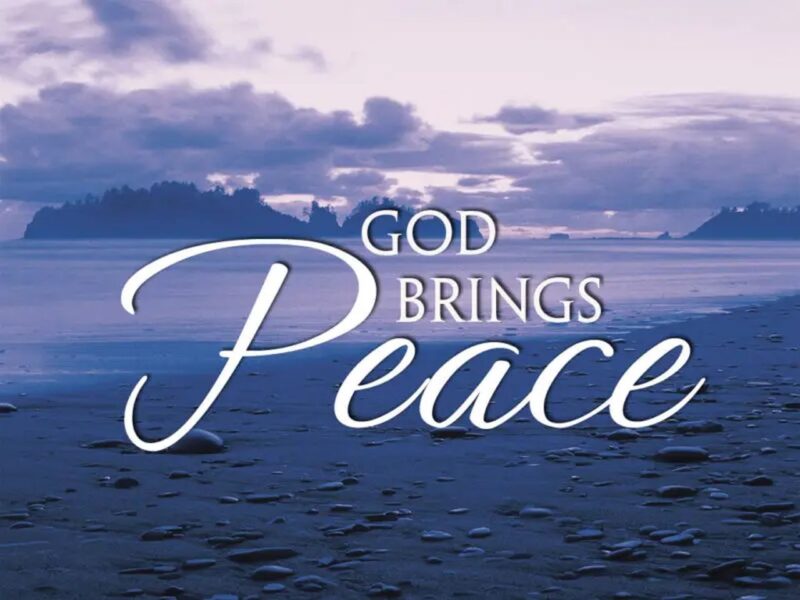 Wanting Great Peace?
Divine peace will only fill our hearts and souls as we view the Word through the eyes of the Word of God Himself – Jesus Christ, "The Prince of Peace." (Isaiah 9:6-7) And this requires perpetually filling our hearts and minds with the words of God (Proverbs 4:20-23).
WITH NO exception, only those who love and therefore are devouring God's Word, have His peace and it's "GREAT PEACE" (Psalms 119:165). If you don't have His peace, you don't presently know and will not be with "the Prince of peace" for eternity (Isaiah 9:6-7; 57:21).
Your place of peace with God is integrally connected with your consuming of and adhering to His words.
How is your heart, your spirit going to be nourished with God's peace if you aren't ingesting, eating from His Word? A continual flow of His Word into your heart and mind assures perpetual nourishment from Heaven. Beginning your day in His Word and prayer is the only way to start a successful victorious day!
Do you desire the deep and divine peace that only the Prince of peace can give? Are you willing to follow the Lord's prescription for such?
"Great peace have they which love thy law: and nothing shall offend them." Psalms 119:165 
ONLY those who love God and therefore love His Word, have true and "great peace." EVERYONE else, with no exception, has no peace or clear conscience and is tormented and full of guilt and shame.
ANY person who is not immersed in God's Word – daily reading, studying, and meditating upon it, is not in the will of God, is not abiding faithful in Christ, and does not have "the peace of God, which passeth all understanding" (Philippians 4:7). We declare this boldly with not one exception, on the final divine authority of God's Word. And, the only people who would argue with this self-evident fact are the unrepentant who have to this point chosen not to return to the LORD afresh (Hosea 10:12). Until we "repent" – return afresh to Christ – we cannot and will not be blessed by Him with "times of refreshing (which) shall come from the presence of the Lord" (Acts 3:19).
WHO are they that God says have no peace?
"There is no peace, saith my God, to the wicked." Isaiah 57:21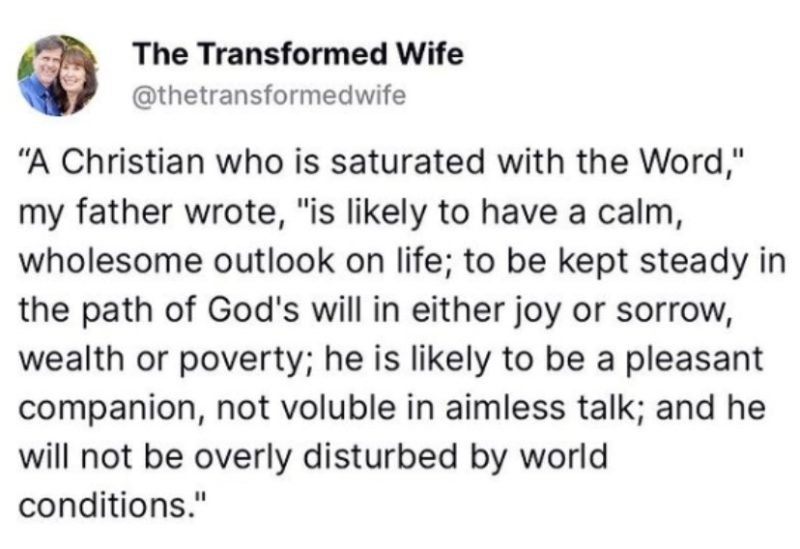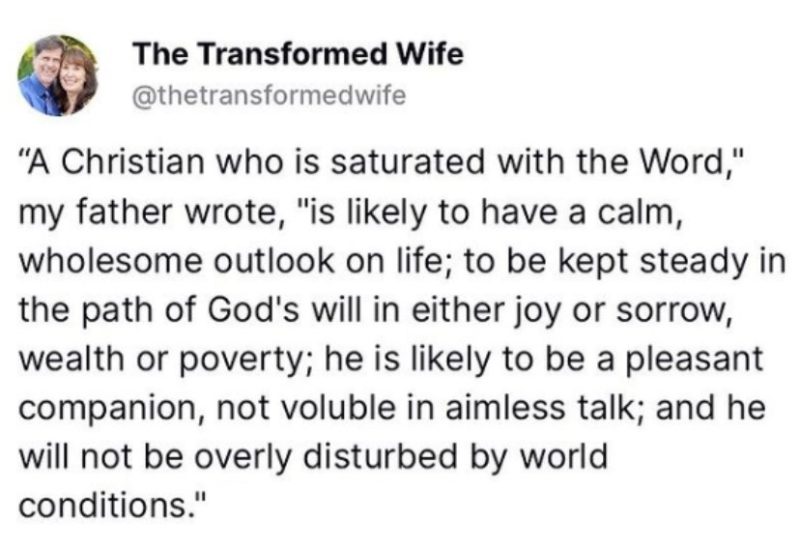 Getting into the Word will assure "great peace"! There is no substitute. There is no shortcut to growing with God. Do you love His law (Word)?
AS we get into and remain in the Word daily, priceless "GREAT peace" will fill our lives and hearts (Psalms 119:165).
No one can have "Great peace" without loving and therefore daily devouring the Word of God.
Feeding our physical bodies assures that we will be nourished and have fuel, energy for many hours. The same applies to feeding our spirits with the Word of God so that we have spiritual strength to walk with Jesus all day long (Hebrews 5:11-14; 1 Peter 2:2).
Any person who doesn't have peace here on earth, is not known by the "Prince of peace" (Isaiah 9:6-7). No peace here means no peace in eternity. Jesus saves. Jesus forgives.
Inner shame, guilt, and misery is a fixed reality for all who are outside of Christ, not known of Him.
A heart full of God's peace, of the true rest that He alone can supply, is His perfect will for each of His children.
"Peace I leave with you, my peace I give unto you: not as the world giveth, give I unto you. Let not your heart be troubled, neither let it be afraid." John 14:27
We spend the time God has allotted us doing what we love. If we are not in the Word, we love it not. Make no mistake. Today is the day we can make the change to begin placing His Word first place in our lives. Your life is going upward beginning today as you embark on the bless-ed adventure of knowing your Maker.  He has spoken and it's all recorded in the Bible, so when you read it He is speaking to you directly.
"These things I have spoken unto you, that in me ye might have peace. In the world ye shall have tribulation: but be of good cheer; I have overcome the world." John 16:33
"But whoso hearkeneth unto me shall dwell safely, and shall be quiet from fear of evil." Proverbs 1:33
Make sure you have made peace with Him friend. He's waiting to forgive and save you right now into His family. |  PEACE with GOD
"The law of thy mouth is BETTER unto me than thousands of gold and silver." Psalms 119:72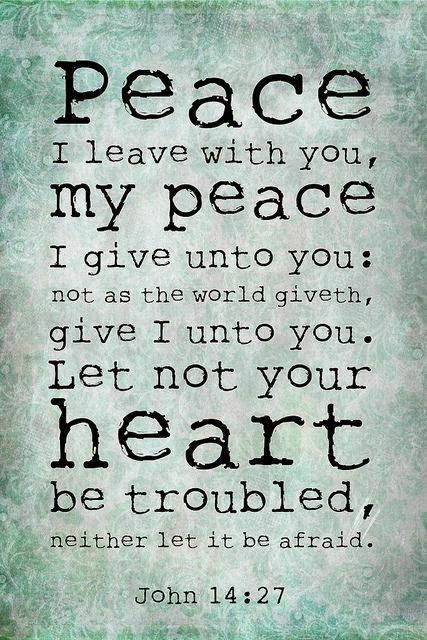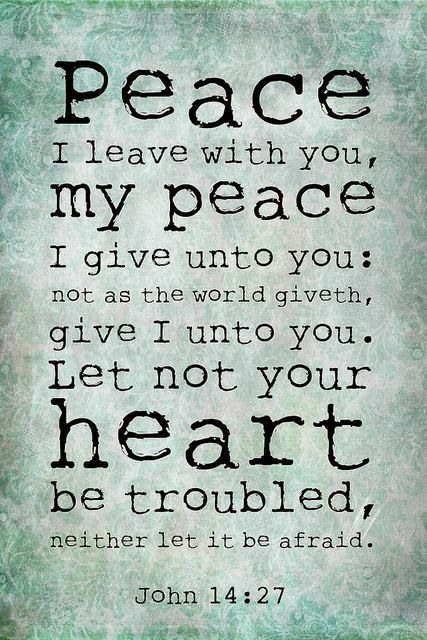 "Rejoice in the Lord alway: and again I say, Rejoice. 5 Let your moderation be known unto all men. The Lord is at hand. 6 Be careful for nothing; but in every thing by prayer and supplication with thanksgiving let your requests be made known unto God. 7 And the peace of God, which passeth all understanding, shall keep your hearts and minds through Christ Jesus. 8 Finally, brethren, whatsoever things are true, whatsoever things are honest, whatsoever things are just, whatsoever things are pure, whatsoever things are lovely, whatsoever things are of good report; if there be any virtue, and if there be any praise, think on these things." Philippians 4:4-8 
Are we pursuing God or the things of this fleeting world?
Ask the Lord to forgive your sin of having any other god before Him. Resolve now to get up every morning and immediately begin to seek His face through Bible study and prayer communion. There will be no victory apart from this communion with God.
The LORD makes it clear that He wants His children to have, to possess, to walk in "PERFECT peace" (Isaiah 26:3). Any questions? How did He tell us that "perfect peace" is appropriated?
"Thou wilt keep him in perfect peace, whose mind is stayed on thee: because he trusteth in thee. Trust ye in the LORD for ever: for in the LORD JEHOVAH is everlasting strength:" Isaiah 26:3-4 
In Christ, Todd Tomasella
Grace and Truth Bible School Modules
Preparation and training in God's Word. Begin experiencing Him more deeply today. Join the adventure as you embark upon seeking Him more diligently, drinking deep of the living waters of His Word. Find out more Here.
Sign up for free email devotional HERE… The Moments with My Master email devotional is sent out for the edification of the body of Christ.
Are you born again? PEACE with GOD
"BEWITCHED" – The Most Misunderstood Passage in the Bible RESOLVED