Background/Bio/Statement of Faith
Providing Christ-centered, Scripture-rich communications and resources to feed, edify, comfort, instruct, and equip Christ's disciples in His perfect ways (Psalms 119:105; Ephesians 4:11-12). Establishing and confirming divine truth (God's written Word) in His saints, for their edification and equipping, and preaching the convicting Law and saving Gospel to lost souls. Thousands reached daily, worldwide 24/7/365.
No flattering or coddling words or attitudes of lukewarmness coming from this outreach. The listener will be stirred, edified, and comforted in divine truth. God bless you for being a glutton for the truth!!! May God bless each of us to declare with Paul "Let God be true and every man a liar." (Romans 3:4)
SafeGuardYourSoul … endeavoring in the Christlike endeavor of shining the light of truth into the darkness and upending religious devils in our midst – no different than our LORD did when He went through that temple, flipping the tables of the religious fraud leadership! (Matthew 21; John 2) House of Prayer – TABLE-FLIPPING SAVIOR! [podcast] 
Some have asked: "What is SafeGuardYourSoul all about?" Well, it's ALL about Jesus Christ …. or it's false. We better know God's Word for ourselves and judge all men and leaders and teachings against it or we will be misled (Acts 17:11; 2 Timothy 2:15; 3:16-17; 2 Peter 3:17, etc.).
About Brother Todd Tomasella
Todd's Salvation Testimony
After hearing the Gospel of the unmerited grace of God for the first time, I was saved by the mercy of God, by Christ Himself on October 31, 1984. Having grown up Catholic, an altar boy and educated in Catholic school, I had not yet heard the true saving Gospel of Jesus, till one night when I was invited to a meeting where the simple Gospel was preached, and an invitation was given. The LORD convicted me of sin, my separation from Him, and drew me in. He blessed this wretch to repent that night, believing on the LORD Jesus Christ, who instantly saved my soul. Immediately, this heart knew of a certainty that I'd been lied to my whole life. Like all Catholics, I was made to believe that my own good works, the vain attempt to keep the Ten Commandments, and adherence to that religion could save me in the end, or at least cause my soul to go to purgatory (no such thing) instead of hell. On that cross, dying for our sins, Jesus said "It is finished" and that means paid in full (John 19:30). God be praised that Jesus found me in my sin and had mercy. Jesus Christ died on the cross, was buried, and raised again three days later for the justification of all who come to Him on His terms ─ repentance and faith (Romans 3-5; Acts 20:21; 1 Corinthians 15:1-4).
Author of several enlightening and influential books on a wide range of subjects which include:
365 Day Devotional (Moments with Our Master)
establishing believers in the Word for themselves
the cross
false prophets
the original lie of Satan to mankind; fall of man
evangelism
last day/end times victory
the daily walk of an authentic disciple
Mere servant of Christ. Served in the United States Marine Corps, contracted to NASA for 7 years, pastoral work, TV show host, Bible college class president, street ministry, and a former member of numerous churches.
By the saving grace of Jesus Christ, Todd has and continues to learn abiding oneness and total dependence on Christ (John 15, 17, etc.). Without Jesus Todd can do nothing (John 15:5).
Todd's books can be found on BarnesandNoble.com, Amazon.com, and on SafeGuardYourSoul.com (store).
Confessions of a False Prophet: Personal Testimony of Todd Tomasella
In the endeavor to truly magnify Jesus Christ, the choice has been made to set aside all that involves the philosophies and whims of mere men to follow the King of the kingdom as simple servants (Col. 2:8-10). By Go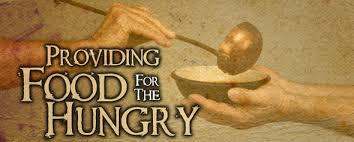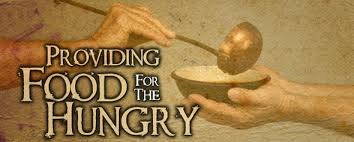 d's grace, there is an obvious understanding that we who are His servants, are nothing without Jesus. By the working of His divine grace, some of the things available are: Gospel tracts (PDF format), articles on various topics, Moments with My Master email devotional, and books which have taught, equipped, admonished, encouraged, and inspired thousands. To date there are books, hundreds of articles, devotionals, audios, tracts, videos, Bible school curriculum, and study guides. No matter the format utilized, the divine mandate is simply getting people into God's Word for themselves (Nehemiah 8:8; Habakkuk 2:2; Matthew 28:18-20; Acts 17:11; 2 Timothy 2:15; 3:16-17).
Contact us at info@safeguardyoursoul.com  |  Statement of Faith
Some of the things we are blessed to be doing for the LORD's glory include …..
Drop Christ-centered, Scripture-rich books into jails, prisons across America, addressed to specific inmates.
Supply ministering disciples across the world with Bibles and Scripture-rich resources to aid them in ministering to the saints and lost souls.
Write, publish, distribute and supply Gospel tracts to Gospel workers the world over (since 1987).
Creating an increasing full online presence and ministry approach with this website, the ministry YouTube Channel, SEO, etc. Thousands of unique readers monthly are getting God's Word via the main ministry website here (SafeGuardYourSoul.com).
Teach God's Word via audio podcasts, articles, books, study guides, Bible College courses, videos, etc.
Continue to travel and minister to and strengthen the saints, win sinners to Jesus, and restore back-slidden souls to their right relationship with our LORD Jesus.
Continue to help other servant ministers/ministries, orphanages, and individual believers in need in various ways including sending them Bibles and Scripture-rich books, etc.
Provide biblical truth/counsel and prayer per Holy Scripture and God's love to believers nationwide.
By God's grace, we are going to keep doing what GOD has called us out to do unapologetically and to His blessed glory. We must obey our LORD Jesus in this late hour in being fully given to His blessed work! (1 Corinthians 9:16)  Did He not instruct us to pray for laborers to be sent out into His harvest fields and tell us that the fields are ready now for harvest? (Matthew 9:35-38; John 4:34-38) None of us are even worthy to be saved yet "Woe is me (us) if I (we) preach not the gospel" (1 Corinthians 9:16; Ephesians 3:8). God be praised for those who have helped and our prayer is that the LORD will inspire and strongly encourage the hearts of more of His people to help and participate in His eternal work in this late hour.
"Poor, Yet Making Many Rich" 2 Corinthians 6:10
With reckless abandon and no secular duties to hinder (2 Timothy 2:4), much progress is being made – into the hearts of men with the Word of God (Isaiah 55:11). The ministry work forges ahead daily. At this point we are blessed and able to reach thousands of people daily, feeding them God's Word. More and more tools are in production and more are in development as vehicles for God's pure Word. There are now two ministry websites and the Word of God is being pushed out to thousands via social networks (every day). For this we give our God praise! Though we be "poor" in this fleeting life, "many" are being made "rich" in the knowledge and blessedness of our God!
"But in all things approving ourselves as the ministers of God, in much patience, in afflictions, in necessities, in distresses, 5 In stripes, in imprisonments, in tumults, in labours, in watchings, in fastings; 6 By pureness, by knowledge, by long suffering, by kindness, by the Holy Ghost, by love unfeigned, 7 By the word of truth, by the power of God, by the armour of righteousness on the right hand and on the left, 8 By honour and dishonour, by evil report and good report: as deceivers, and yet true; 9 As unknown, and yet well known; as dying, and, behold, we live; as chastened, and not killed; 10 As sorrowful, yet alway rejoicing; as poor, yet making many rich; as having nothing, and yet possessing all things." 2 Corinthians 6:4-10
Glory to God for the adventure of serving Him! We ask you to pray that "we may be delivered from unreasonable and wicked men." (2 Thessalonians 3:2)  Let us "rejoice" when persecuted for Christ! (Matthew 5:10-12; 1 Peter 4:12-14)  One man continued to assail and attack us for preaching the truth about hell being eternal and how that everyone who refuses to be saved is going there forever (Mark 9:42-49). Other attacks come for exposing Judaizing wolves who are attempting to bring New Testament believers who are Gentiles, into keeping a certain day of the week, the law. Still, another man attacks us for not condoning his pastor who is a greed-mongering wolf. This same man insinuated that we are not blessed — being financially poor (due to obeying God – See Hebrews 11:37-40). These attacks for the truth are beginning to become a great joy! (Romans 5:3; James 1:2-4) We are NOT at all worthy to suffer for the name of our LORD Jesus! (Acts 5:41)
"Therefore I take pleasure in infirmities, in reproaches, in necessities, in persecutions, in distresses for Christ's sake: for when I am weak, then am I strong." 2 Corinthians 12:10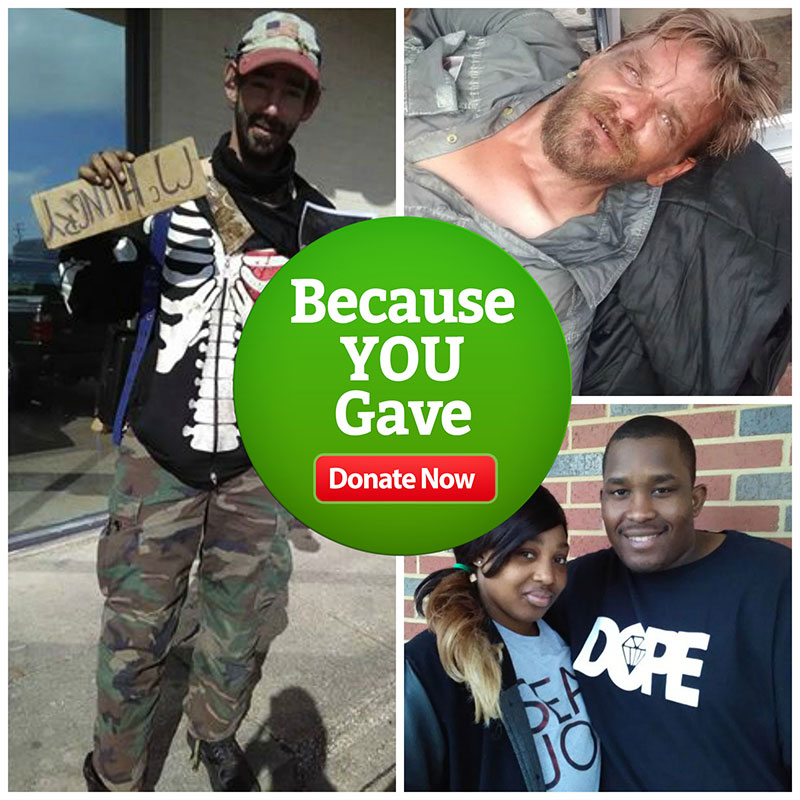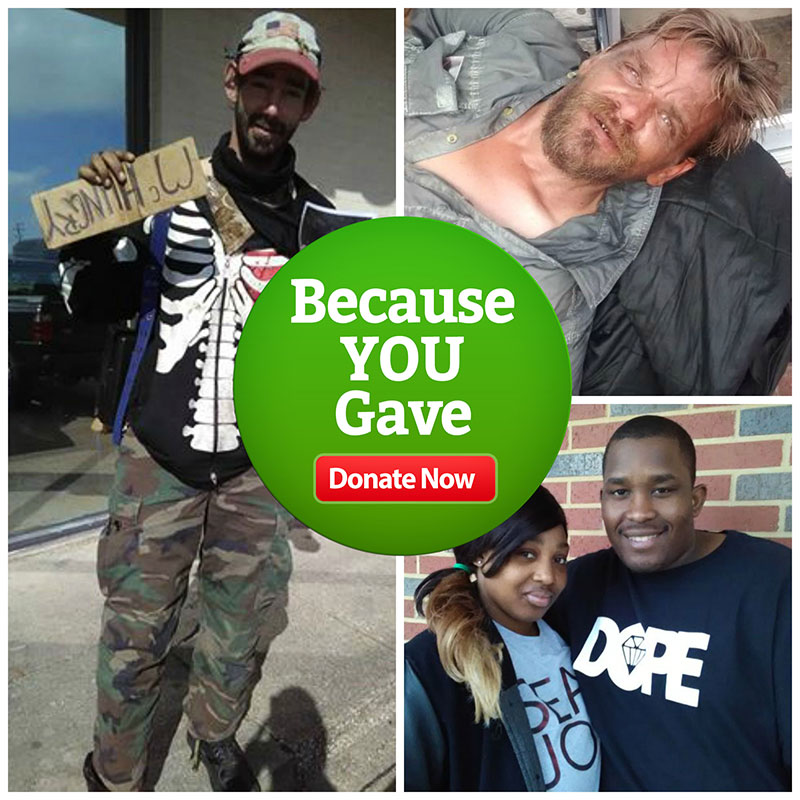 SafeGuardYourSoul is a private free church under the Headship of Jesus Christ.
Email us | Statement of Faith |
Sign up for free email devotional HERE... The Moments with My Master email devotional is sent out for the edification of the body of Christ.
Mailing Address:
SafeGuardYourSoul.com | 9201 Warren Pkwy. Ste. 200 | Frisco, TX 75035