Testimonies Abounding!
Pictorials at GreatCommissionAdventure.com
Testimony of a sister in Christ this week who was asking about how to be filled with the Holy Spirit …. I gave her the link to Holy Ghost Baptism. She went through this study guide and said: "Dear God be thanked and I also want to thank You …cause I can see clearly now Amen … was what I needed to hear and see Amen." A.V.
Let's be clear: "God be merciful to me a sinner." (Luke 18:13) Shouldn't this be our anthem/declaration? There's no good thing that dwells in us (Romans 7:18). That's the divine score on things – that's the perfect divine assessment of all men – guilty as charged (Romans 3:19; 7:17; 11:32; Psalms 39:4-5). "But God, who is rich in mercy, for his great love wherewith he loved us…" (Ephesians 2:4) So, we endeavor to convey Christ and His pure message, the only perfect One. We seek them out and deliver them to Him alone who saves, changes, and sanctifies them for His eternal glory and are just blessed you and I to be involved in His process of catching His fish! "WE are labourers together with God." (1 Corinthians 3:6-9) In other words, we are in this together beloved saint!
As I pen these words a brother who was recently born again (remember Gary?) and his wife are in need. They don't have any food to eat and yes he works. This morning he called me full of Christ' joy as I asked him to do when he called earlier in the week. He called with gladness to just touch base. His wife got on the phone to give me direction to their new living place (with her uncle). God is moving. Yesterday I was able to fill a box with food at a Christ-centered food bank here in town. Wouldn't it be a blessing for us to have a food bank – a salvation station?!?!?! What's it look like? Go loo here – Acts 2:44-45; 4:32-35. This will be another blessed visit and fellowship to see how God is working in their lives.
FOR NOW AND BY DIVINE DESIGN (I BELIEVE), WE ARE A MOBILE EVANGELISTIC CRUSADE WHO ALSO BRING BREAD AND FISHES TO SOULS IN NEED! THE "WE" INCLUDES YOU BECAUSE THIS OPPORTUNITY IS GIVEN FOR EACH OF US TO PARTICIPATE IN! PLEASE HELP KEEP US MOVING – HELPING SAINTS AND SINNERS.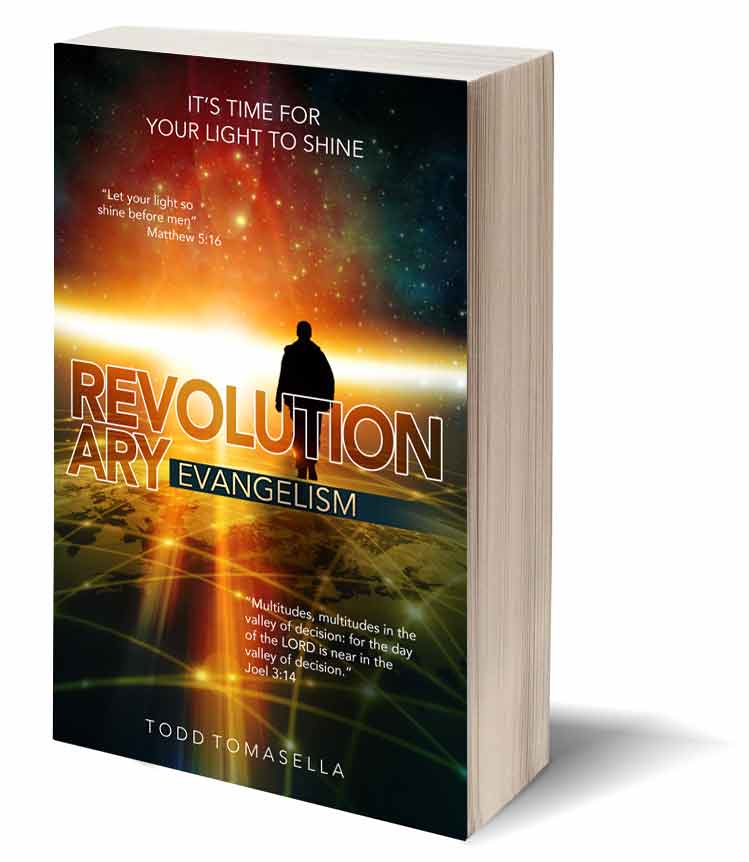 Our Savior, who came and gave all, said "It is more blessed to give than to receive." (Acts 20:35) Serving and giving aren't always convenient or easy but it's always the right thing to do.
"Only they would that we should remember the poor; the same which I also was forward to do." Galatians 2:10
Jessy, a young man the LORD saved last year contacted me again today.  We had lost contact for a few months. T'was thrilled to hear from Jessy again. Jessy lost both parents as a teenager and had little guidance until the Guide Himself granted Jessy repentance unto everlasting life! Jessy began to read God's Word daily, to ask questions, to witness to others, and to bear fruit for God's glory!
Are you in? In light of these things, please consider helping to support the work of our LORD Jesus. Thank you. Saints, we are not connected by accident!
There's no possible way to convey to you but a mere sampling of what our God is doing through this expression of His blessed kingdom outreach. We certainly don't do everything perfect and are not perfection and yet, in following His calling to serve, His leading, and His Word, many blessed things for His glory and by His grace continue happening.
Another man called yesterday and surrendered his life to Christ in repentance. Please lift up Rick! A few hours after he surrendered his life to Jesus, he contacted me and told me that he finally feel a peace. Originally he called me in tears, broken, crying out to be "born again"…. That was his working. Well, the LORD Jesus told us that He would never turn away any person who came to Him to be saved (John 6:37). This was no exception! The LORD Jesus be praised forevermore! He is now your new brother in Christ and so please lift up this man,, according to the Holy Scriptures (Phil 1:6, 12-13….).
IN ADDITION, TENS OF THOUSANDS OF SAINTS AND SEARCHING SOULS WORLDWIDE ARE BEING FED GOD'S WORD VIA THE ONLINE MINISTRY ENTERPRISE. SAFEGUARDYOURSOUL.COM DIDN'T BUILD ITSELF. THOSE SCRIPTURE-RICH RESOURCES WHICH GOD IS USING TO CHANGE THOUSANDS OF LIVES DIDN'T HAPPEN OR COME INTO EXISTENCE BY ACCIDENT BUT RATHER BY DELIBERATE AND RIGOROUS WORK. THOSE ARTICLES, STUDY GUIDES, AUDIOS, ETC., DIDN'T PRODUCE THEMSELVES. THE LABOR IS EXTREMELY INTENSIVE AND TIME-CONSUMING … FOR NO GREATER CAUSE! THE WORK IS TRANSPIRING DAY IN AND DAY OUT AND YOUR SUPPLY/SUPPORT WILL BE GREATLY NEEDED, APPRECIATED AND WELCOMED.
Tax receipts are given yearly.
God is good!
Jesus is coming soon.
SafeGuardYourSoul
9201 Warren Pkwy. Ste. 200
Frisco, Texas 75035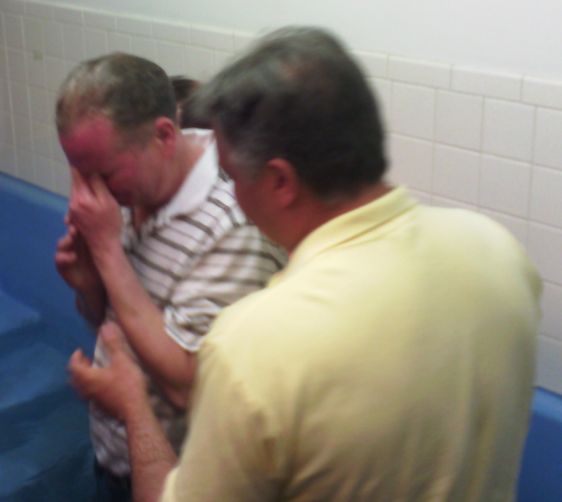 UPDATE:
Sunday afternoon, just 3-4 days after Rick was saved, I received a message from him: "Hi, I was baptized today, Stephen is sending you pictures. Can you send to me? God bless, Rick"
——————————————————-
We continue to be blessed to supply Gospel workers with much-needed supplies but only inasmuch as we have your financial participation. To some we supply, they give out these materials daily: 1) to individuals they are reaching out to, and 2) they supply other disciples who spread the Scriptural wealth. For example: One lady we supply is supplying a doctor who does street/homeless ministry 6 days weekly in downtown Dallas.
Many saints and sinners are being reached. The love offerings of individuals is the only thing that makes this possible. In other words, no organizations support this Gospel work.
Madison, Wisconsin, April 2012: Many received Gospel tracts, the spoken Word, and/or Bibles. Much seed was sown! God is good!
One lady we gave a Bible to, we told to read the Gospel tract we gave her first. We said "Repent and be saved and then she would know the Bible's Author and be able to understand His Words."
In our two days of ministry on the streets of Wisconsin's capitol city, many souls were engaged in conversations about the reality of their sin, using the Law which converts the soul and makes wise the simple (Ps. 19:7). All of them were given the Ten Commandments and shown that they are sinners, told to repent, and put their faith in the only Savior, Jesus Christ. A manager and another employee of a nice Italian restaurant were engaged in a lengthy, conversation and given numerous Scriptures. Very profitable ministry and well received. God is working on the hearts of men! There was so very much interaction of souls, engaging them with God's truth. The ministry was rich with far too many episodes to recount. God was present. Aaron and I are grateful that He dare use us!
Madison is truly an international city. We heard countless foreign languages and were able to speak with some from other countries. God is truly sending the world's people, lost souls, to America for us to be blessed to reach!
The picture here is of a man whom we engaged in a 10 minute conversation and gave him a Gospel tract. Many strange beliefs from the lost in that liberal city but the light of the Gospel of Jesus was shining brightly into the hearts of men! We are limited by the funds we receive. There is so much opportunity. I don't know what more to say.   Help via PayPal here.
Please Chime In!
Wowww, just finished preaching Jesus Christ to Chime (that's that guy's name). He's a muslim for now. For the last few days I have seen him at a local coffee shop where I was working. I noticed yesterday and today that he was reading a thick book and reading it very intensely. Today I walked over and picked up that book and it was a quran. Well, I sat down and preached Christ to Him for nearly an hour in God's love. Though I am no expert on Islam, I simply preached through his few objects with the joy and love of Jesus, giving him Scriptural answers.  He allowed me to pray for Him at the end and I did in Jesus' holy name. Then, I brought him the last copy of the new Born Again book. He excitedly said "I definitely am going to read this book! Ten minutes later I looked over at him and he was still reading the Born Again book!!!!! He laid the quran aside! Please stop for just a second and in the name above all names, the name of Jesus Christ, the very Son of God, ask the Father to save Chime!
I want to urge you to order copies of this new small book. God surely will direct you to give it as a gift into the hands of those who need His salvation, His only begotten Son!
Quantity discounts available.  |  Order your supply of the Born Again book here.
Outreach in Frisco, Texas: We were blessed to go minister to 50 Hispanic families this morning. Melanie and her daughters prayed in 3 clothing garments, food, etc. for each family. Many gave, praise God! They bagged them nicely and had the JESUS tract in Spanish and Spanish Bibles (KJV equivalent) that were provided by Bob. Each recipient received the precious Word of God, not only in print but also verbally spoken to them in God's love by His body.    Your love offerings enable us to be sustained in the work of our LORD's Gospel!   Help via PayPal here.
Our desire is to do another Spanish outreach soon. Please pray with us today that God will provide. We need about 600.00 for this outreach. Also, a new ministry computer is needed (a Mac this time). There are several other needs. God is able! (2 Corinthians 9:6-11) The monies will be utilized to print more soul winning Gospel tracts in Spanish, purchased Spanish Bibles (KJV equivalent), food, and clothing.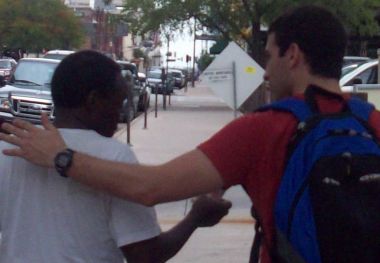 THE CRITICAL NATURE of evangelism cannot be over emphasized. The souls of men perish daily for the lack of obedience to the Great Commission and support of it. Only God's people can fulfill this mission and we must! When God's people do not do what Jesus commanded, there are consequences. Make no mistake: Precious, eternal souls are in the balance and will perish if the body of Christ does not obey Jesus' Great Commission Command. Every true Christian must be involved. Every true Christian will be involved.  
"For whosoever shall call upon the name of the Lord shall be saved. 14 How then shall they call on him in whom they have not believed? and how shall they believe in him of whom they have not heard? and how shall they hear without a preacher? 15 And how shall they preach, except they be sent? as it is written, How beautiful are the feet of them that preach the gospel of peace, and bring glad tidings of good things!" Romans 10:13-15 (KJV)
Death looms over all men. None can escape the eternal wrath of God outside of responding to His call for them to repent, turning to Him with all their being.
"Multitudes, multitudes in the valley of decision: for the day of the LORD is near in the valley of decision." Joel 3:14
Many are being saved but this will cease if God's people do not do their part. There are eternal consequences – souls in hell – for any hesitation or neglect of literally doing that which Christ commanded – "Go … preach the gospel to every creature." (Mark 16:15) We have ongoing expenses for Gospel tracts and travel expenses and so this opens up great opportunity for many to be partakers of this eternal fruit (Philippians 4:17).   Help via PayPal here.

WE ARE PRAYING AND WAITING ON THE LORD TO BRING THE PROVISION TO PRINT MORE GOSPEL TRACTS AND PROVIDE FOR THE CONTINUED WINNING OF LOST SOULS INTO HIS KINGDOM. THIS IS WHY WE ARE HERE – TO DO HIS BUSINESS AND NOT OUR OWN (LUKE 2:49; MATTHEW 28:18-20; MARK 16:15-20). "HE THAT WINNETH SOULS IS WISE." (PROVERBS 11:30).
Forth Worth Fruit!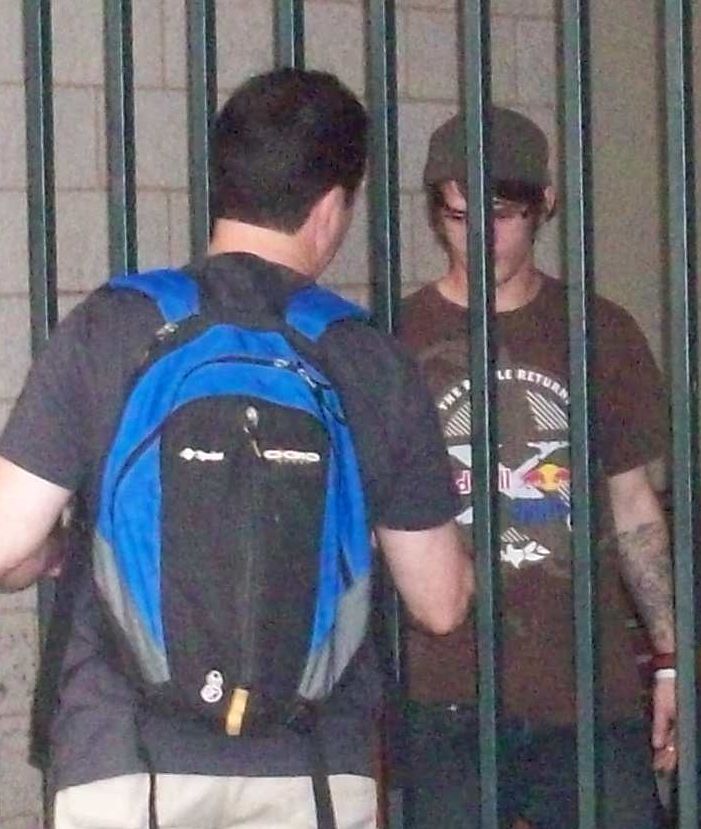 There were many ministered to in Fort Worth, Texas this weekend. The saved, the backslidden (also lost), and the lost were reached. Four lost sinners are now saved as a result of the workings of our LORD Jesus who promised to confirm His Word with signs following when His children "Go … and preach the gospel."
"Go ye into all the world, and preach the gospel to every creature. … And they went forth, and preached every where, the Lord working with them, and confirming the word with signs following. Amen." Mark 16:15, 20  
The LORD says in the above passage that He will confirm His blessed Word when His children communicate it, saving souls into His everlasting kingdom! Our LORD is adding to His beloved church as His people make Him known! Deshun, Marquis, Paul, and Andrew were born into the kingdom of God this weekend upon being convicted by the LORD and falling upon His mercy in repentance, placing their trust in Jesus Christ for the remission of sins. Please lift these men up in prayer to the Father this weekend.
"The harvest truly is plenteous, but the labourers are few; 38 Pray ye therefore the Lord of the harvest, that he will send forth labourers into his harvest." Matthew 9:37-38
Our plans are to go to Austin, San Antonio, and perhaps other cities in middle and south Texas in the next 1-2 weeks. Aaron and I are set to "Go." Please pray for the open doors, open hearts, saved souls, and provision to do such. God sure is able!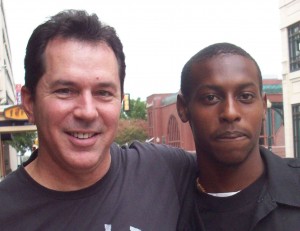 ---
Fruit-Laden Travels
On Monday in downtown Madison, after placing our order at a restaurant on the main street (State Street) that connects the capitol building and UW (University of Wisconsin), I was unexpectedly whisked away in a cop car. No, I didn't commit a crime so please relax 😉 While sitting there facing the street and looking out the window after having ordered lunch, I witnessed a criminal (thief) who was running down the street and hurt a young man who tried to stop him. So, I ran out there and spoke with the hurt man and others, ministering to them and gave them Gospel tracts. They were scared and shook up and very open to the message of Jesus Christ. Well, a cop car drove up and since I had some detailed information, she asked me to get in the car and ride along with the pursuit since I had knowledge of the direction in which the thief ran, etc. So, the chase was on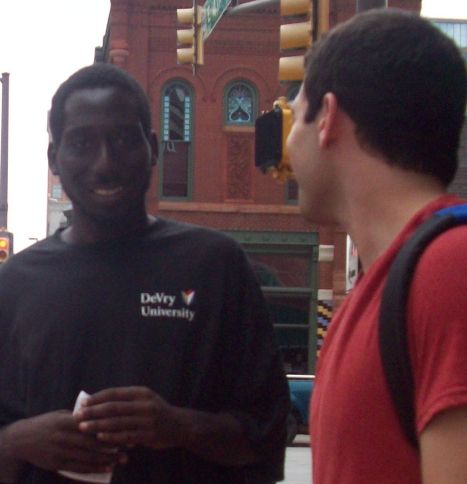 and the adrenaline was flowing. There was an all-out pursuit to catch this man by several cop cars. The radio was buzzing with the latest 20 (location) the fugitive was sited. I was sitting in the back seat praying and God was hearing. The man was finally caught and subdued. Then, they asked me to speak with the investigator and other police men and women and identify the guy who has stolen the wallet. In each case, the LORD opened up a wonderful ministry opportunity and each of them heard God's truth and were given a Gospel tract. I told each one of the police that the LORD's purpose for them is written in Romans 13 and that true Christians are working with them – because every time one of these souls is saved, they will not be stealing or committing any other crime. The LORD was directing this as He so wonderfully did with Aaron and I all week. He is so amazing! Saints, may our heavenly Father continue to order each of our steps in His perfect will.
"The steps of a good man are ordered by the LORD: and he delighteth in his way." Psalms 37:23
Well, Aaron flew back last night and I am flying back tonight to Dallas tonight. God be praised for the abundance of fruit that has and will come out of the Gospel work done this week. There is no way we could possibly speak of every precious soul that was reached – the saved, backslidden, and lost. Perhaps the most important ministry was the opportunity to speak into the lives of many who lead (pastors). Reiterating the essentials of the original Gospel of Jesus Christ is what the Holy Spirit seemed to have quickened on several occasions in ministering to pastors.
Saturday night, two men were saved in separate witnessing incidents. On the streets of Madison, Wisconsin, Marquan and Rick were born again. Each man was individually given the holy Law of the LORD and He convicted them unto repentance. Please say a sincere prayer for these two men who were just born into the kingdom of God (Phil. 1:6; 2:12-13). They were both connected with a local pastor who was present as they received Christ.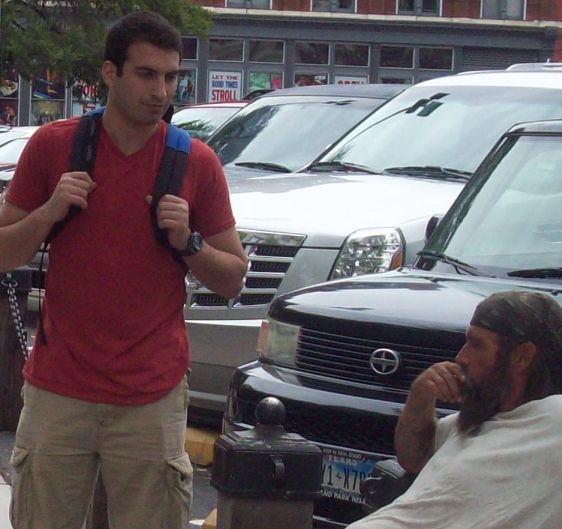 Remember Israel? He's the young man (20) whom the LORD saved the first time I came to Madison in May of this year. Well, Aaron and I were able to meet with Israel again this past weekend which gladdened our hearts greatly. Isreal is doing well. We were able to pray with him and teach him some things from Scripture. In accordance with the message of Christ and His apostles, continuing "stedfastly in the apostles' doctrine," we told Israel that it was essential for him to endure to the end by persevering faith in Jesus Christ (Matthew 10:22; Acts 14:22). I called a local (also Hispanic) pastor whom we worked with all week and put Israel on the phone with him. Israel lit up and began speaking Spanish with pastor Jose' who has a gathering right near where Jose' stays! God is good!
Aaron and I were privileged to speak with numerous souls, including a guy named Maliq on the streets of the capitol city. Maliq was a very nice man and more of what I guess could be called a spiritualist (we are meeting many like this these days). Maliq was given the Law and Gospel in love and a Gospel tract. May our LORD convict and bring Maliq to salvation in Jesus' name!
A man whose name I never got but was able to talk to at lunch claimed and thought he was a Christian and yet upon further conversation he revealed that that he does not believe in the divine validity of God's written Word. After a long discourse, discussion, and seed sowing, I pronounced to him that he was not a Christian and that he should repent, truly be born again, and study God's Word. A solemn warning and many Scriptures were given to him and so, feel free to lift this man up, asking God to convict and bring him to full repentance and salvation in Jesus Christ.
The conference we also helped out at was good overall. We were able to speak a total of 3 times and it was recorded on video. Aaron gave his testimony of being saved and also concerning his walk with Christ. It was very good and I am excited to see it edited and finished so others can be blessed.
5 videos were filmed around the capitol building and Aaron is working on the editing. About a dozen other teaching videos are already done and in need of editing also. Aaron is the ministry IT guy and is in need of a special software to be able to edit and prepare the teaching videos we have of lately filmed. The name of the software is Final Cut and the cost is approximately $600.   Help via PayPal here.
---
Ministry Update: Hope all is well in your lives and that you are growing in the grace and knowledge of our LORD Jesus (2 Peter 1:2; 3:18). Thank you all for praying and praise God for those who have given! Your prayers and gifts make this ministry work possible and there is much opportunity for us all!  Things are going well here in Wisconsin at the county fair in the capitol city (Madison). We have a whole exhibition hall that is being set up to use to minister! Already, yesterday morning,  while setting up, the LORD saved a precious soul! Darrell repented and received Christ!!!! He  was a delivery guy …. Bringing bricks and stuff for the strength team. It was obvious that God had been drawing this man and also that he had never really heard the Good News! The LORD captured Darrell's heart through the record of the Gospel of Christ and he said he was willing to repent and receive Christ so we prayed and he surrendered his life ….. Please pray for Darrell today. I have connected with a good pastor here in Madison and he is following up with our new brother Darrell.
We also ministered all Tuesday night to youth inmates at the county jail. God moved tremendously and a few were saved. Many had the seed of God's precious Word sown into their hearts. He will now convict them to salvation …. If they will (Rev. 22:11). His Word never returns void (Isaiah 55:11).
The LORD is moving on the hearts of men, stirring them in His holy fear. Please pray for the newborn Christians that are going to be getting saved this week.
"Looking for the mercy of our LORD Jesus Christ …" Jude 21
---
The LORD is saving souls! Yesterday, upon getting an estimate for some Scripture t-shirts we are working on, I spent some time with a man whom I had just met recently to discuss some possible business. The LORD moved as He seems to be doing much lately. This young man began asking questions and was captivated with the Gospel. I just kept talking …. The law, the Word, how good and wonderful Jesus Christ is ….. then, upon realizing that the LORD was drawing him in, I asked this man if there was any reason he couldn't repent, surrender his life, and place his faith in Jesus Christ. He said "No, there's no reason." I firmly and loving looked him in the eye and told him he would  not be praying to me or any mere man but to the LORD Almighty Himself and charged him to pray with everything that was within him and surrender his whole life to the LORD. Well, we sought the LORD and Brett was brought by our Great God into His eternal family. Brett is 25 and grew up catholic and graduated from Notre Dame. He's engaged and wanted to know if I would perform the wedding ceremony.
I then gave Brett a large letter KJV Bible and spoke with him and the owner of that firm for 10 more minutes about the King and His blessed kingdom and how infinitely wonderful HE is!
Beloved, saints, please keep praying for us. We can do nothing – not one thing of eternal value – outside of Christ's moving in and through us, dispensing His divine grace to accomplish His Great Commission to save and teach precious souls for whom He came and bled!
Aaron and I are going to 3 small towns in NE Texas/Oklahoma to be used of our LORD.
We are working on many new things coming out that are going to be tools to reach the lost that we can all use. Please stay tuned and realize that there is much opportunity for all of us to participate. We will be in Wisconsin doing ministry all next week and covet your prayers for this for the LORD's power and for support.
"And he that reapeth receiveth wages, and gathereth fruit unto life eternal: that both he that soweth and he that reapeth may rejoice together." John 4:36
Jesus told us to "Go" and teach and preach to the saved and lost souls on this planet. At the command of Christ our LORD, we are going and will continue to go forth and teach. We are engaging saved, backslidden, and lost souls with the glorious Gospel of our LORD and He is shining into their darkened hearts with the light of His blessed Word which never returns void but always accomplishes that which He pleases (Isaiah 55:11; Psalms 119:130; Romans 1:16; 2 Corinthians 4:6).
We need your prayers and help to do this missionary work. No country needs Jesus more than this one! Help via PayPal here.
Jesus says to go "teach":
"And Jesus came and spake unto them, saying, All power is given unto me in heaven and in earth. 19 Go ye therefore, and teach all nations, baptizing them in the name of the Father, and of the Son, and of the Holy Ghost: 20 Teaching them to observe all things whatsoever I have commanded you: and, lo, I am with you alway, even unto the end of the world. Amen." Matthew 28:18-20
Jesus says to go "preach":
"And he said unto them, Go ye into all the world, and preach the gospel to every creature." Mark 16:15
Our LORD told us not to wait but to go:
"Say not ye, There are yet four months, and then cometh harvest? behold, I say unto you, Lift up your eyes, and look on the fields; for they are white already to harvest. 36 And he that reapeth receiveth wages, and gathereth fruit unto life eternal: that both he that soweth and he that reapeth may rejoice together." John 4:35-36
There are goers (v14) and senders (v15) in the administration of the Gospel of Jesus.
"How then shall they call on him in whom they have not believed? and how shall they believe in him of whom they have not heard? and how shall they hear without a preacher? 15 And how shall they preach, except they be sent? as it is written, How beautiful are the feet of them that preach the gospel of peace, and bring glad tidings of good things!" Romans 10:14-15
The Gospel is beautiful and those called to go bring the Good News of Jesus Christ are said to have beautiful feet and so do the senders (1 Samuel 30:24). If you wish to help, please do. Go to bottom to give. Thank you kindly.
Hot Springs Trip: Thank you for your prayers and support! Help via PayPal here.
There were so many divine appointments that we can't possibly share all of them. But perhaps a few. We are more than sure that the LORD led us to Hot Springs Arkansas this past weekend. Many were ministered to. On this trip dozens and dozens of lost souls were reached with the convicting law and Gospel of Christ. The central blessing, as we believe the LORD ordered, was the edification of members of His beloved body we were privileged to meet and fellowship with. One such man was a 62 year old brother who is a Vietnam Vet and also been a minister on the streets for many, many years. Part of our serving him was simply to listen to him speak about the things that still deeply burden his heart concerning the war he fought in and how killed nearly 200 men, including accidentally killing an American soldier. He recounted these things with tears flowing down his face and as he broke out into crying several times. We listened, prayed and comforted this precious man and brother in Christ. He seemed to be very refreshed to have been able to vent these things to other believers. This man is certainly on-fire for Jesus. He told us that he distributes 1,000 Gospel tracts daily at times. He's called "the chaplain of Hot Springs Arkansas." As the LORD would have it, Aaron and I encountered this man as he was sitting on a street bench on the main street at about midnight Saturday night. Well, we finally dropped him off at nearly 4 AM Sunday morning. We were blessed to supply him with nearly all of the remaining supply of Gospel tracts. Our prayerful goal is be a supplier to this man as we have been blessed to do with many ministries of Gospel workers. Please lift up this need to print more soul-winning Gospel tracts. This beloved brother went on and on about how he knows God sent us to Hot Springs to refresh him. Well, we are not worthy! Jesus be praised!
Aaron and I encountered an unsaved college man named Chris who was in town for the weekend with his secular band. He was the guitarist. They were playing in Hot Springs. Well, Aaron and I were able to clearly communicate God's Word to this man and his desperate need to repent of his sins and be saved through Jesus Christ. He was very, very receptive and asked several questions which we answered from Holy Scripture. Chris was truly listening. We asked if we could pray with him before we departed and we lifted him up to the LORD in prayer asking God to convict him of his sins and bring him to repentance and salvation.
Aaron and I were also approached by a new age, transcendental meditation teacher named Al. Well, I think you could say that this man bit off more than he could chew. We preached Christ to this man and the law of God to convict him. He was overwhelmed with divine truth and conceded. God is so good! Our prayer is that this man will be blessed and choose to hear the voice of the LORD to repent and believe the Gospel.
Many tracts were passed out and people spoken to about their sin and the only nail-scarred risen Savior – Jesus Christ.  To edify and warn Christ's body, we were blessed to give out several booklets by brother Mark Case (proclaimit.org).
We also recorded several videos of Word teaching. These are being edited and should be available soon.
Shay is another brother we met. He and his friend began speaking to us when they saw us studying God's Word. Shay is a praise leader and seems to be full of the Spirit. He has traveled the world serving Christ. Well, after extensive fellowship, Aaron recorded (on video) a brief conversation between Shay and I and we will be sending it out shortly (hopefully it came out okay).
Thank you for praying and to those who helped with love offerings. "For we are labourers together with God." (1 Corinthians 3:9)
Going to Wisconsin for ministry the whole week next week and then to San Antonio and Austin, etc.
Upcoming Missionary Exploits this Month:
Texoma, Oklahoma/Texas (this week)
Madison, Wisconsin (all next week)
San Antonio/Austin, Texas (later this month)
There is much opportunity to participate. Here are some specifics to pray with us about:
Pray for finances to print all 5 of the Gospel tracts to win souls. We are passing them out daily on the streets and also supplying other Gospel workers nationwide with tracts (appr. $5,500 needed).
Pray for more and more open doors and open hearts for the ministry of God's Word.
Pray for health of the car we travel in – it has 309,000 miles on it (God is able).
Lost souls to be continually saved and believers to become Christ's true disciples (Matt. 28:18-20; Mk. 16:15-20). God is able!
The giving of the saints is pivotal. It determines if we can remain afloat to minister, to print Gospel tracts, and keep things flowing with the minimal operating expenses.
God is good to us all precious saints! We are a team together. The Bible teaches us that ALL who participate in the work of Christ are rewarded the same and rewarded both now and for eternity! (1 Sam. 30:24; Jn. 4:36)
The LORD bless each of us to fear His holy name and to walk in His wisdom, investing each day and each dollar wisely for His eternal glory!
SafeGuardYourSoul is a 508(C)(1)(A) Non Profit

SafeGuardYourSoul
9201 Warren Pkwy. Ste. 200
Frisco, Texas 75035
214.425.8398