2. 

Recurring (auto-debit) option:
PayPal Tech Support: 888-221-1161 In case needed.

3. MAILING ADDRESS: Todd Tomasella | 

9201 Warren Pkwy Ste. 200 | Frisco, TX 75035



4. Revenues can be sent directly using PayPal. All that is needed is the ministry email address which is info@safeguardyoursoul.com. No paypal account needed. Here.
**Keep in mind that all you need is the ministry's email address to donate via paypal:  info@safeguardyoursoul.com
BY MAIL: MAIL Love Offerings Here:
SafeGuardYourSoul.com | 9201 Warren Pkwy Ste. 200 | Frisco, Texas 75035

Questions?  EMAIL Todd HERE.
TOGETHER, we are reaching out to feed Christ's saints and reach the lost! Putting some money where our mouths are never hurt anyone! It only helps – us to be clear in our conscience and thrilled with worshipfully cheerful in gratitude to our LORD! Lives are being changed – every day of every year as we eagerly look for the return of our LORD Jesus! You can jump in here – takes seconds.

***
Whew thank God and thank you to those who are supporting the furtherance of our LORD's Word into the hearts of men!!!! (Isaiah 55:11) We are getting reports of reciprocity – see 2 Cor 9:6-11. THAT's not why we give and yet, He promised it repeatedly. Your prayer and support is much needed and wholly appreciated – for all true (few) Gospel outreaches!!! The hour is late and Jesus is coming soon! Thanks for fueling our LORD's work! "WE are labourers TOGETHER with God." (1 Cor. 3:6-9) This is not a game – This is the Gospel – and the eternal souls of men are in the balance!

 (Joel 3:14)

RECENTLY: A beloved brother asked if there was a charge for the life-changing Grace and Truth Bible School modules. OTHER than the books (which cost the ministry $), everything is given freely. No charge …. and yet cheerful-giver love offerings are welcome and very simple to send (takes seconds and no paypal acct needed or can be mailed). We cannot do this outreach without individuals who prayerfully support. For Christ's Gospel's sake. Jesus is coming soon. 
What Does My Giving Fund/Support?
Current Giving Opportunity
For your prayerful consideration, here are the ministry's current needs:
$2,400 in recurring monthly support. At about $1,400 now.
Let's learn God's Word together. Sign up here to receive the Moments with My Master sent out to edify Christ's body.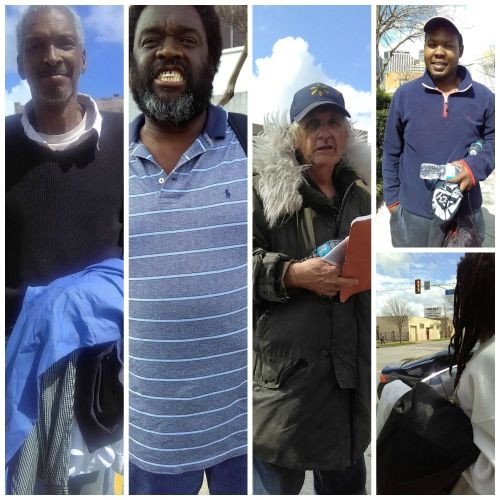 Between 2013 and now more than 150 precious lost souls have been gloriously saved into Christ's kingdom by our LORD! … more here on the Because You Gave/Give ….. page.